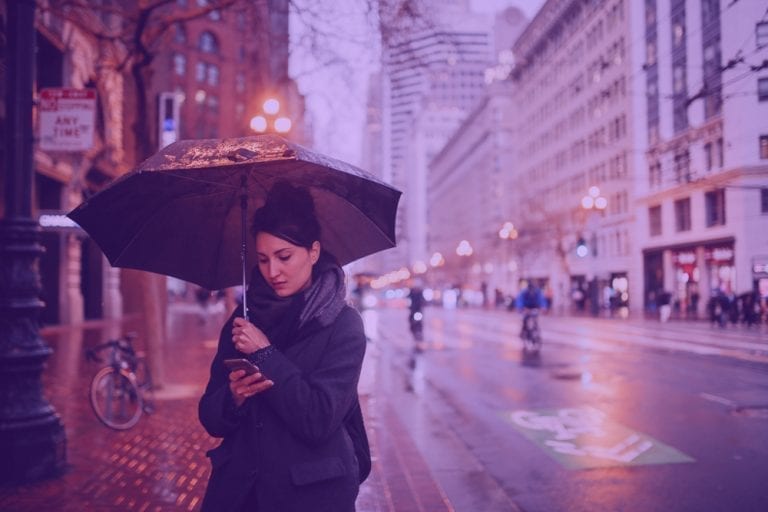 Dynamic Weather Data Streamlines Underwriting, Risk Selection, and Claims Processing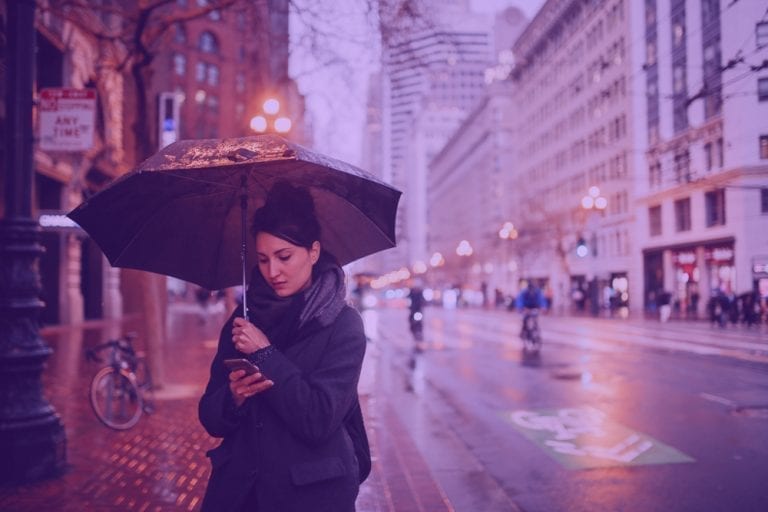 Between 2017 and 2019, there were 638,000 claims resulting from hail damage in the state of Texas alone. To make matters more complicated, 50% of hail claims go undetected for up to 18 months. That adds up to significant costs for insurance companies. How can insurers get a clearer picture of past, present, and future claims for various weather-related events? How can they streamline underwriting, improve risk assessment, and speed up claims processing?  Geolocation, combined with a rich pool of weather data, holds the answer.
Consider the case of Tilden, Texas, where there was a hailstorm in early April 2020. The city was especially hard-hit, with hail measuring up to 3 inches in diameter. Tilden was not the only city affected, though. Homeowners in surrounding areas experienced hail varying from 1 to 3 inches, resulting in property damage throughout the region.
If you zoom in on a detailed view of weather patterns from the day of the hailstorm, you can quickly get an idea of which specific areas were hardest hit, and which were likely to have experienced lighter damage (or no damage at all). With forecast data, you can get a similar view for predicted weather events.
For an insurance company, having that kind of information can be very useful.
Binding Suspension: Insurers can identify which policies in force will/may be affected by a severe weather event and avoid untimely policy changes.
First Notice of Loss: Companies can expedite the FNOL process, sending out notices to customers, such as "We know you may have been affected by the event… How can we help?"
Claims Resource Positioning: Insurers can determine which policies will be impacted by a forecasted event and plan to have adjusters available for those that will be affected the most.
Risk Forecasting: On-site field claims can be reduced and processes can be sped up by remotely settling claims with increased accuracy.
Fraud Determination: Companies can detect fraud faster and more accurately.  Was the policy impacted by the event? Was the magnitude of the event great enough to cause damage? Did the damage occur before the policy was written?
Pricing/Underwriting: By reviewing recent past weather data within various territories, companies can increase pricing accuracy for new states or properly price books in existing states relative to weather perils.
Watch our Webcast
See examples of Dynamic Weather data being combined and visualized, along with aerial imagery and spatial data assets, enhancing existing claims and underwriting processes.
Geolocation is the key to better risk assessment
From a layperson's perspective, location information usually takes the form of a street address. If you parse out an address, you can get a reasonable amount of information about an insured property.  To more accurately assess risk, however, it helps to have fine-grained information about the specific property in question.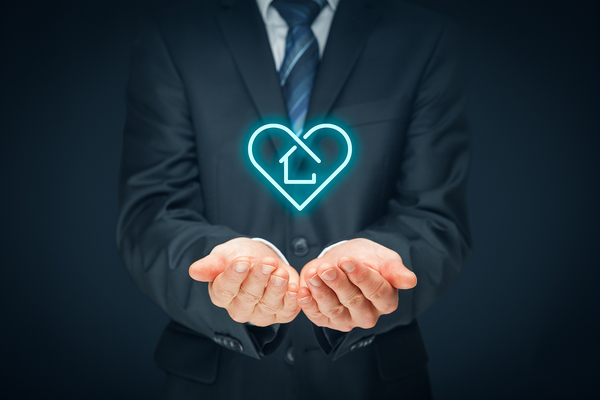 Knowing the distance between the insured building and the shoreline of a nearby river or lake, for example, can provide a much better basis for assessing flood risk. Likewise, if you can understand the history of wildfires in a certain area, at a granular level, it can give you a far more accurate picture of risk for that property. For homes located in densely packed neighborhoods, that kind of geolocation can be somewhat useful, but for buildings located on large tracts of land, detailed location information can make a major difference.
A location-centric view of the world opens doors
A location-based approach to master data management (MDM) can be the linchpin for better data, better processes, and better insights. Without it, many processes fail to run at peak efficiency. The ability to organize, manage, and make sense of location-based data will be a defining factor for competitive advantage in the years to come.
Precisely's approach to location data begins with highly accurate, highly detailed geocoding. We then assign a unique and persistent identifier to each location, which we call the Precisely-ID.  Finally, we add context to that information to provide the basis for valuable insights that produce better business results.
The Precisely-ID opens the door to linking location information with a vast array of available data sources. In other words, this unique identifier is the key to data enrichment, allowing for better risk assessment, consumer data, sales and marketing optimization, and much more. Combining this with Precisely's catalog of highly accurate data enrichment products, our clients can develop data-driven decision processes for virtually any domain.
Dynamic weather data
For the insurance industry, weather events are especially impactful.  Hurricane Katrina, for example, resulted in losses of more than $72 billion. Precisely's Dynamic Weather product provides detailed data for important risk factors such as earthquakes, wildfires, tornadoes, hurricanes, high winds, and other major weather events.
Dynamic Weather provides hyper-local weather information for the past, present, and future. Up to seven years of historical weather data enables analysis of past losses, portfolio risk assessment, and increased accuracy in rating new policies. Near-real-time updates to current weather conditions enable insurers to be highly responsive (for example, sending out FNOL notices). Forecasts support insurance companies in taking preemptive action to reduce risk (by notifying customers of steps they can take, for example, such as moving vehicles into a garage), or pre-positioning adjusters in an affected area.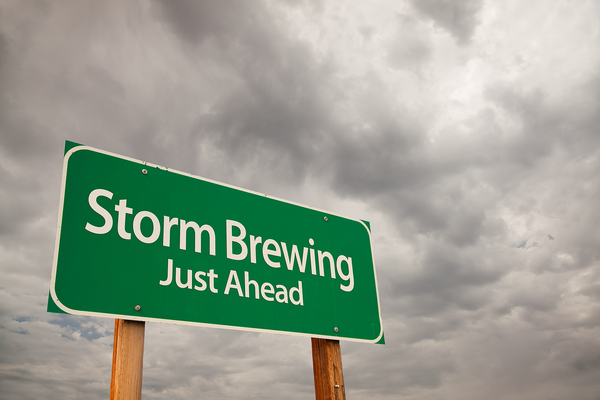 Companies using Dynamic Weather can access it via a rich browser-based interface, or they can build the data into their own applications with Precisely APIs. By combining information on insured properties (geocoded and cross-referenced via the Precisely-ID) with past, present, and future weather data, insurers can get a rich and powerful view of the data that is most relevant to them.
The Dynamic Weather user interface allows analysts to overlay weather conditions onto a map populated with insured property locations and to view time-lapse simulations of weather for past or future events. Views may include storm tracks, tornadic activity, high-wind conditions, precipitation, air quality, and much more.
The world is more data-driven than ever before, and the ability to leverage data insights to generate business value has become an increasingly important factor in competitive advantage. Insurance companies that leverage detailed location and weather data will be in a better position to streamline the underwriting process, manage risk, and process claims efficiently.
To learn more about how weather data can support your business, view our recorded webinar: Delivering Efficiency and Customer Satisfaction to Claims and Underwriting with Dynamic Weather.