Customer Engagement Solutions
Email and SMS solutions
Conveniently reach your customers with engaging Email and SMS communications
Email and SMS are consumers' preferred communication channels
For most companies, email is the go-to channel for communicating with customers – research conducted by Precisely with the CMO Council found that email is consumers' #1 preferred channel for connection and communication. Also in the top 4? SMS, or Short Message Service – more commonly referred to as text messages. One common thread ties both channels together for our consumers: both empower an immediate, convenient and trusted two-way channel of communication. Consumers want companies to be where they are, when they want, ready to share and communicate in the way they expect, especially when they really need something. And with 85% of customers preferring an omnichannel blend of channels, if you're not using them both to reach your customers, then you're not reaching them on their channels of choice.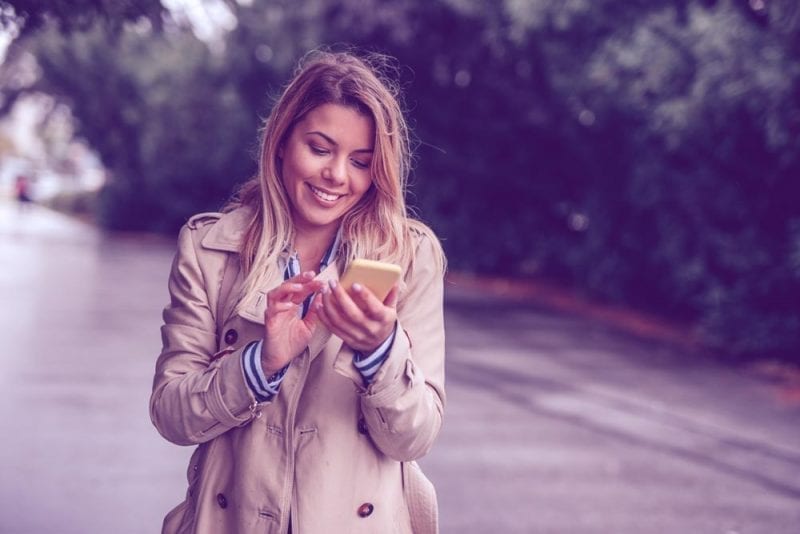 Across all generations, email continues to be the expected consumer channel of choice. Whether it's receiving important alerts, reminders, account information or even deals and promotions, consumers want their most important communications via email. Email is accessible on any device – smartphone, tablet, laptop, desktop, even a smart speaker. With consumers listing convenience, reliability, speed and personalization as the top attributes of their must-have channels, communications on mobile channels are what meets their expectations.
Additionally, when consumers want immediate one-to-one communication, they're turning to SMS for a fast, personalized experience. It's estimated that by 2025, smartphones will account for nearly 80% of all connections. So, are you optimizing these vital and valuable channels of engagement? Are you creating differentiation from your competition, by ensuring that your customer experience not only meets customers at their moment of need, but truly exceeds their expectations?
With EngageOne™ Communicate, you can quickly create and deliver responsive, consistent and compelling email and SMS communications.
Learn more about consumer preferences, read the CMO Council Report, "How Covid has Changed the Channels of Engagement".
Anytime, anywhere and on any screen, delivering relevant, in-context digital communications is key. Competition for consumers' attention is fierce. It's essential to reach customers with messaging optimized for every screen. EngageOne™ Communicate enables businesses to create personalized, responsive email and SMS communications quickly and easily across channels and devices, all within a single browser-based interface.
Transform your business users into content designers, with no coding required. The simple drag-and-drop designer means any business user can easily create both personalized emails and SMS messages that allow brands to reach customers when and where they want. Choose ready-to-use templates, or create and import new ones using existing brand assets to extend your brand's reach. Direct integrations with APIs, logic-based formatting that streamlines personalization, and familiar design tools will speed your way to consistent, compelling and dynamic, responsive design.
Deployable in minutes, rather than hours or days, the process is quick, simple and intuitive for all business users.
Understand in real time how recipients are responding and engaging with your email and SMS communications. See at-a-glance which communications are performing well and which can be further optimized, with real-time reporting that lets you respond to your customers' digital preferences and continually refine their experience.
Learn more about EngageOne™ Communicate.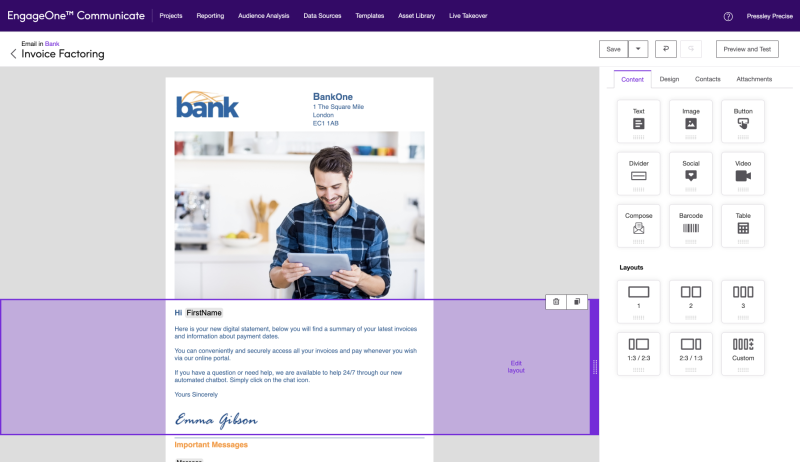 Although consumers would like companies to use both email and SMS, with a mix of their preferred channels to communicate, if the experience between those channels is not seamless, consumers will question doing business with your brand and won't hesitate to leave.
Picture this – you open a checking account and receive an email with a link to set up your online portal. After struggling to navigate, you select SMS as your preferred method of communication. However, instead of receiving your account statements to your mobile device, you continue to receive paper statements in the mail. But, at the same time, you do receive promotional text messages with offers that don't apply to you. This is a frustrating customer experience. You think, "Does this company even KNOW me?" It's most likely that this company's email, SMS and other communications systems are all separate entities.
With EngageOne™ Communicate, you can design and deliver data-driven communications through email and SMS – and even incorporate items like personalized video, chatbots and virtual assistants, payment portals, and PDF documents – all in a single platform that delivers a seamless customer experience.
Picture a new experience – you open a checking account and receive an email with a personalized video that contains information about your new account. You can take action within the video to set up your online account. If you need further help setting your communication preferences, a chatbot can help you successfully turn off paper statements and turn on SMS notifications. After setting up your account, you now receive SMS messages that YOU care about – reminders when your account balance is low and when bills are due. Doesn't that sound like a better customer experience?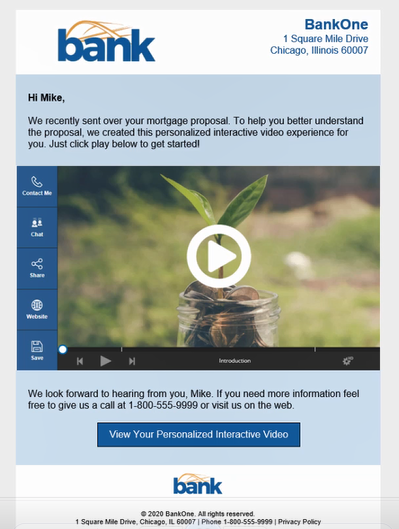 Engage with customers at their moment of need
By connecting with customers when, where and how they desire, using personalized data-driven insights, businesses are creating the game-changing experiences that customers demand. EngageOne™ software from Precisely provide a leading range of products which, backed by our services and know-how, enables your enterprise to make better decisions that can grow your Net Promoter Score (NPS) and improve overall customer experience.
Create seamless, personalized and omnichannel communications on any medium, anytime.
Read our eBook to learn about our full portfolio of customer engagement software.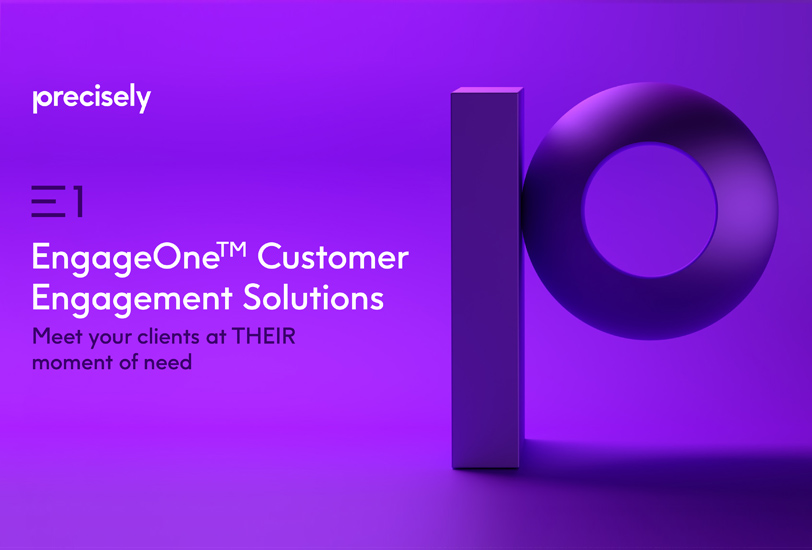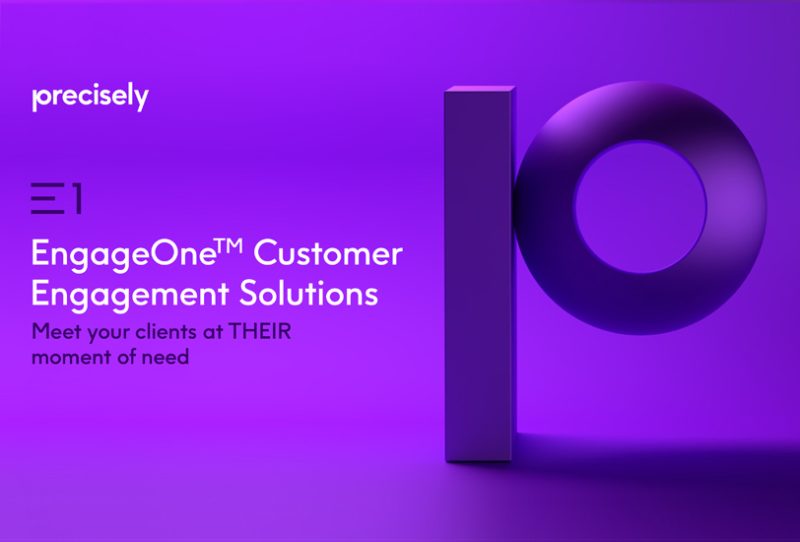 A mobile-first world requires a multi-screen solution
Mobile is a critical touchpoint, and digital engagement through email and SMS is essential. With so much competition, price and product quality are a given, while the #1 factor in customer loyalty and retention is now customer experience. A great customer experience is one that is seamless, personalized and incorporates technology to create a better experience on the channels customers prefer. Reaching that sweet spot of being in the right place with the right message at the exact moment your customers need it is what's going to drive your brand forward. This is what consumers want from the brands they want to do business with, and the reward for brands that meet this expectation will be loyalty and profitability.