Data integration solutions
Unlock the full potential of all your enterprise data by connecting today's infrastructure with tomorrow's technology
Integrate all enterprise data
Consider the applications driving your organization forward – advanced analytics, machine learning (ML), artificial intelligence (AI), data lakes, and the cloud. What do they have in common? They're all fueled by data integration – an essential element of data integrity.
But to get the maximum value from your data integration efforts, you must include traditional enterprise systems like mainframe and IBM i.
Ignoring these systems means risking data blind spots and creating more disconnected silos. Poor decision-making, flawed machine learning models, missed opportunities, increased costs, regulatory penalties, security breaches, and more are common results of excluding data sources.
A data integration solution should check several boxes for your business. To name just a few, it should:
remove the pains and costs associated with finding the required skills to access traditional enterprise systems
help you seamlessly integrate data from any source, across platforms, with reliability and scalability
give you the time and ability you need to innovate and stay ahead of the competition
Whether you're working with application, log, or machine data, Precisely data integration solutions help you create data integration frameworks that are cost-effective, high-performance, and repeatable.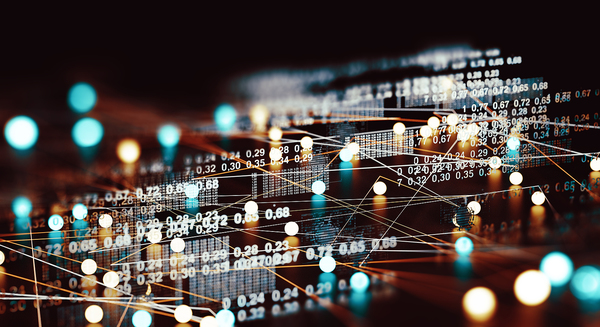 Application data integration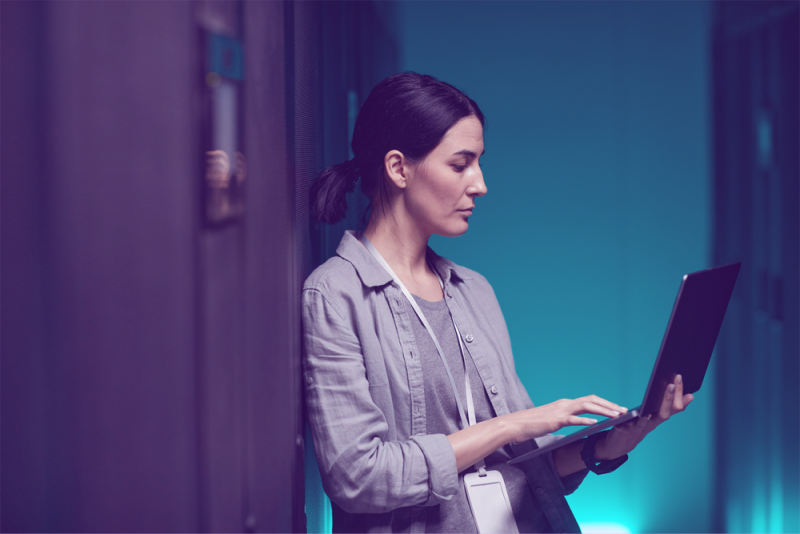 Mainframe application data enhances all types of strategic projects – from advanced analytics to machine learning and everything in between. With all that value, this data can't be left out of your broader data integration strategy.
That said, it can be difficult or impossible for some businesses to access, integrate, or migrate mainframe data.
For most organizations, mainframe data integration success depends on specialized skills that understand legacy data. But these skills are in short supply, and that's where data integration solutions are key to bringing mainframe data into an intuitive interface that runs on any computing environment. That way, you're set up for success with your existing resources.
With high-performance solutions built on Precisely Connect, you directly access, understand, and transform complex mainframe data. Connect ensures that mainframe data reaches your platform of choice for advanced analytics, fraud detection, machine learning, and more.
Learn more about the mainframe access and integration capabilities of Connect.
For peak performance, your analytics platforms need real-time data from across your entire IT infrastructure at scale. However, complicated IT environments and disparate systems can prevent visibility and access to critical data – leaving you with data gaps.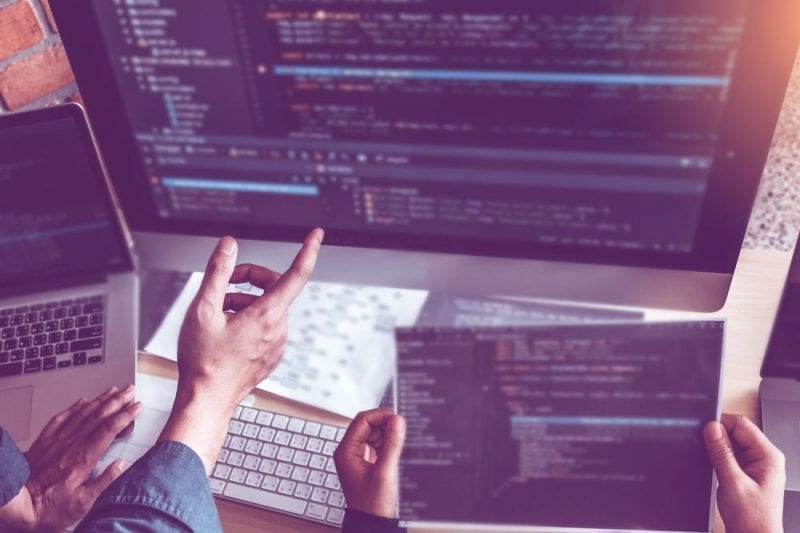 Streaming data pipelines offer a practical way to move data to data lakes and analytics platforms. By streaming data, you build data lakes that are always fresh and analytics platforms that drive business results with the most up-to-date insights.
Precisely Connect helps you stream application data when and where you need it and gives you the ability to:
integrate all data across your organization from mainframes, relational and NoSQL databases, the cloud, data lakes, and more
capture changes to data sources, including mainframe and IBM i, and send them to streaming applications or data lakes.
feed data downstream to analytics platforms while performing transformations in-flight – thanks to the solution's ETL capabilities
Learn more about how Connect builds streaming data pipelines.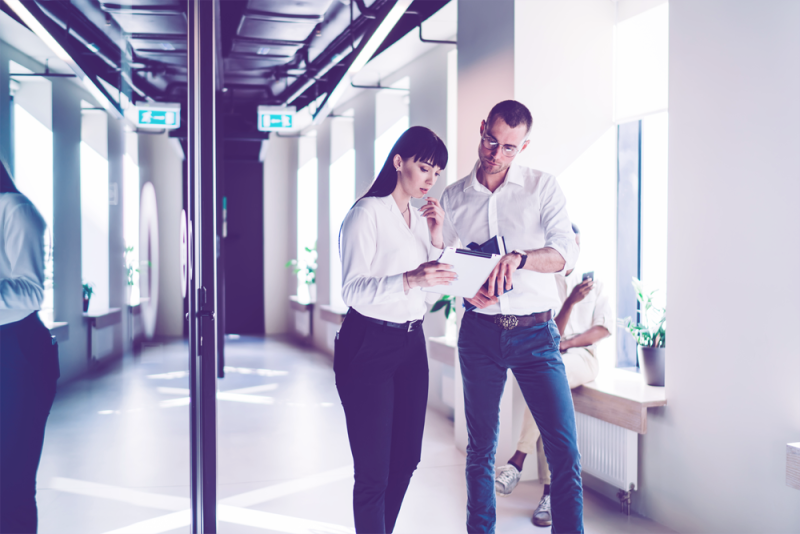 Ready to drive more significant insights through enterprise-wide analytics? Modernizing your data warehouse with a cloud data lake can help. This approach also frees up data warehouse capacity and keeps data readily available as long as needed.
But it can be challenging to find, access, and move data and processing to cloud data lakes.
To get the highest return on your data warehouse modernization efforts, you need a flexible, lightweight solution to collect, blend, transform, and distribute data across the enterprise.
Precisely offers data integration solutions that let you move exactly the data you want, when and where you need it most. Use Connect to efficiently create seamless workflows that automatically filter your data by tables, columns, or data types.
Organizations are migrating to the cloud for a cost-efficient, high-performance, scalable computing environment. When done right, you gain benefits like shared data insights, improved scalability, and lower IT costs.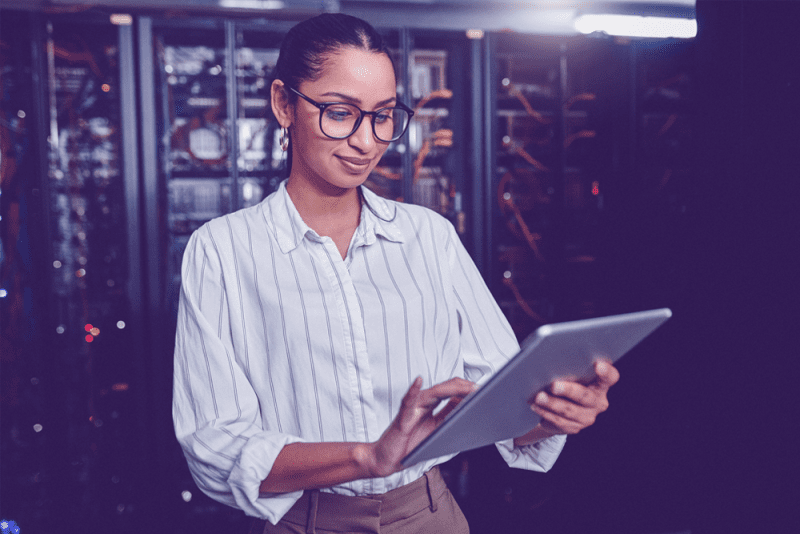 The challenge is that cloud migrations can be complicated, with many moving parts, stakeholders, and strategies to consider. Common roadblocks include struggles with the interoperability of systems, data portability and integrity, and business disruption.
Thankfully, you can overcome these challenges by making legacy data sources accessible to cloud environments and providing data lineage – and Precisely data integration solutions are here to help.
Connect allows your business to deploy data integration when and where you need it. You can visually design data integration workflows once and deploy them anywhere without redesigning, reworking, or recompiling. Connect's flexible architecture is suited for deployment on public, private, multi-cloud, and hybrid cloud environments.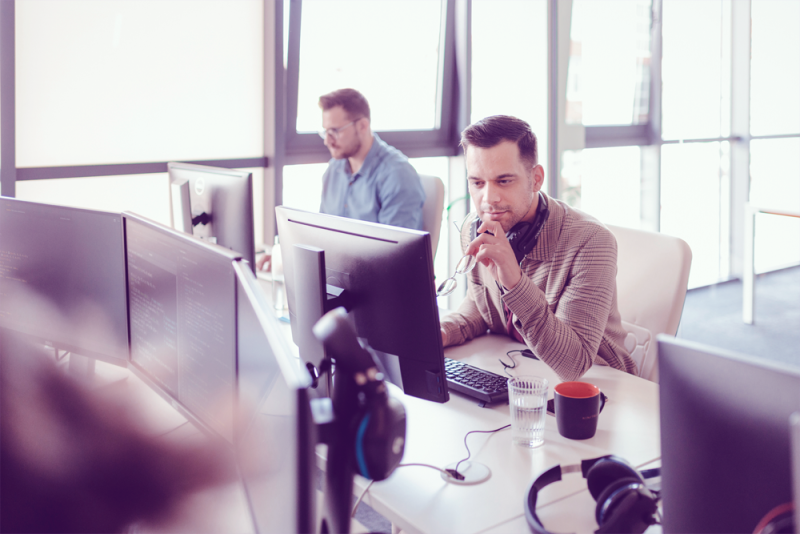 The demand for data-driven decision-making is on the rise, with no signs of slowing down.
And to become a data-driven organization, efficiently sharing data across the business is key. However, as systems and data volumes grow, integrating and sharing data becomes more difficult. Additionally, the data replicated to your business systems must be correct and reliable.
Database replication is critical for collecting and sharing data across various systems, ensuring your business access to the latest trusted data for better decision-making. Database replication solutions can help mitigate data delivery and systems challenges by replicating data to business systems in real time.
Precisely Connect offers database replication capabilities that help you streamline access to data across your organization. By building real-time data pipelines, you can replicate data from its source to business applications or analytics solutions that live on other platforms.
Log, machine data and event data integration
Mainframes and IBM i systems process massive volumes of critical and sensitive information every day. In the past, they operated in relative isolation, but today most are connected to a network or the Internet, making them vulnerable to cybersecurity threats and incidents.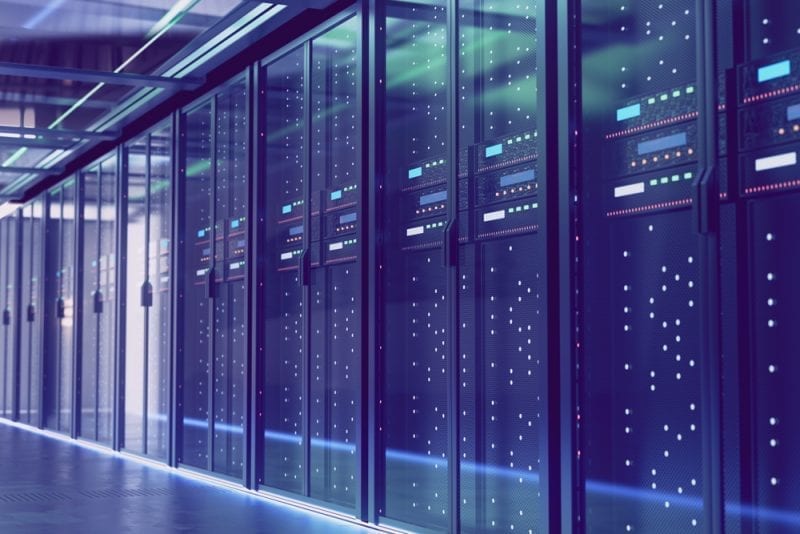 Including these systems in your security analytics and security information and event management (SIEM) platforms is imperative to keeping your organization safe. You need a comprehensive 360o view of your entire IT infrastructure – particularly the systems that power some of your most mission-critical workloads.
Many organizations use Splunk Enterprise for security analytics or Splunk Enterprise Security as their SIEM, but Splunk doesn't natively collect essential security and compliance data from mainframe or IBM i platforms.
To overcome this challenge, Precisely Ironstream for Splunk enables you to collect essential security and compliance data from IBM mainframe and IBM i platforms and then send it to Splunk for a centralized, single system of record. With this comprehensive view, you can drastically improve security processes and create an audit trail for reporting and compliance.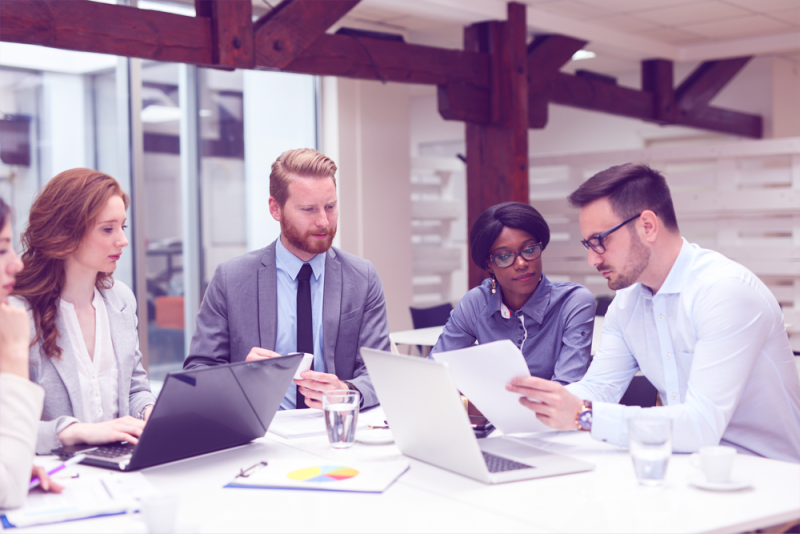 You can't manage what you can't see. You only have part of the picture if you have mainframes and IBM i systems, but they aren't part of your IT Operations Analytics (ITOA) platform.
Since your IT operations span traditional IBM systems, distributed environments, and cloud platforms, you need an end-to-end ITOA solution with equal breadth. You'll never have the proper visibility you need if you focus on one technology silo at a time.
Ironstream helps turn your siloed mainframe and IBM i machine data into a 360-degree view of your IT infrastructure – providing the operational analytics and insights you need to keep your business services up and running.
Your configuration management database (CMDB) is designed to be your IT infrastructure's single system of record. This view is critical for incident, problem, and change management and serves as an important foundation for mapping your infrastructure to business services.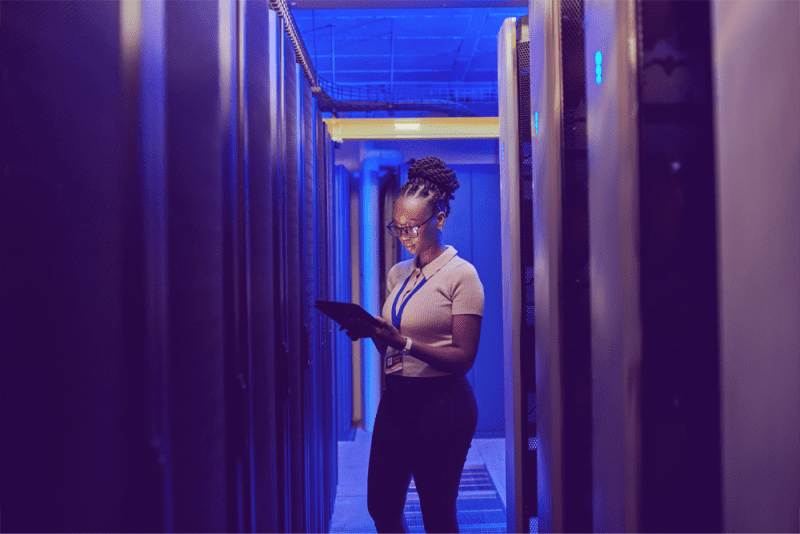 Of course, today's IT environments are complex – spanning on-premises and cloud environments, physical and virtual instances – and constantly changing.
Your CMDB needs to be complete and up to date, and IT discovery tools are essential to accomplishing that. They automate identifying all the configuration items across the enterprise and mapping their dependencies in the CMDB.
An up-to-date CMDB is essential for IT operations management (ITOM), which ensures that all components across your IT infrastructure are available, efficient, and fast, to support your business processes and services.
Organizations need to have information from mainframes and IBM i systems for a complete CMDB. These are often overlooked, which leads to an incomplete view and inefficient decision-making.
Ironstream enables you to rapidly configure and launch secure discovery of these critical traditional IBM systems and their relationships, giving you a complete picture of your IT infrastructure to empower smarter IT decisions in support of your business.
Does your IT department struggle with event management? You're not alone.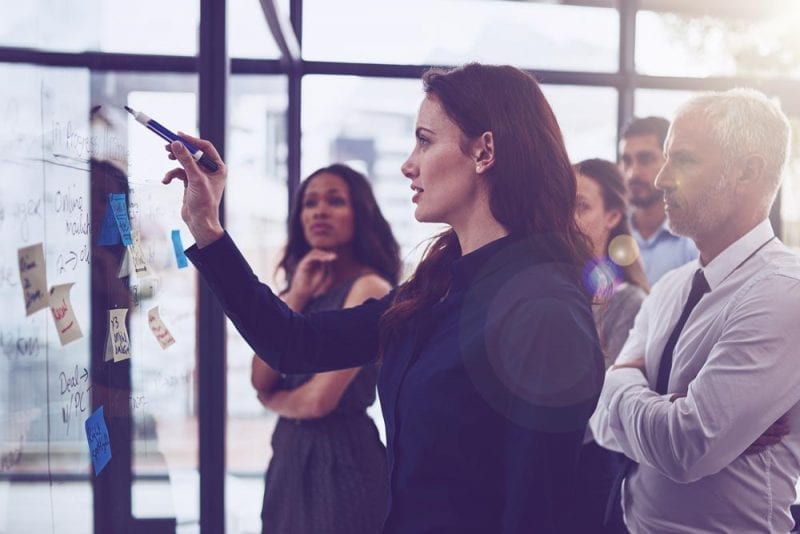 This area within ITOM is a common and significant challenge for IT teams. The sheer number of systems, services, and configuration items operating can unleash a flood of events. When thousands of notifications flood in, it gets increasingly difficult to prioritize based on importance and determine how they relate to each other.
Identifying issues and correlating events manually doesn't work. It takes too long, and the risk of error is high. And when more IT resources are spent on these repetitive tasks, there's less time to focus on activities that can add value to the business.
That's why companies like ServiceNow and Splunk are adding AIOps capabilities powered by machine learning to significantly reduce the noise and help IT teams identify real issues quickly. Many of your critical business services rely on mainframe or IBM i systems, so it's essential to include them in your IT event management solutions.
Precisely Ironstream monitors critical management messages on IBM mainframe and IBM i systems and applications and forwards the information to ServiceNow and Splunk, where events are deduplicated, normalized, and correlated to identify and resolve problems for a faster mean time to resolution.
Read the eBook: Leverage the Power of ServiceNow for Mainframe and IBM i.
Broward County Public Schools
When the Broward County Public Schools data warehouse was first started in 1996, the vision was to make a significant difference in student achievement with data. This vision became a reality as Broward County began to empower thousands of non-technical users with information from its data warehouse.
"Connect helps keep our students and their families informed in real-time and enables our teachers and administrators to perform faster, better data analysis."
Phyllis Chasser, Ph.D., Senior Data Warehouse Analyst
Broward County Public Schools

Unlock the power of data
Your organization has access to more data than ever – which is a win for countless reasons. This data is critical to achieving objectives like:
better decision-making
stronger, consistent regulatory compliance
serving your customers better
staying ahead of the competition
optimizing performance and keeping your company secure
But, siloed data loses its value, and that's where Precisely data integration solutions can help.
Whether it's application, machine, log, or event data, our solutions enable you to realize the potential of all your enterprise data assets – including the data from infrastructure investments you've made over the years.
When you integrate data from mainframes, IBM i systems, and enterprise data warehouses – and connect it with the cloud, analytics, AI, ITOM, ITOA, and SIEM platforms, you drive greater innovation that powers success for your business into the future.
Your organization has access to more data than ever before. This data is critical to serving your customers better, making better decisions, staying ahead of the competition, ensuring regulatory compliance, optimizing performance and keeping your company secure. But siloed data loses its value.
Data Integrity Suite
Data Integration is one of seven services in the powerful Precisely Data Integrity Suite – an integrated, interoperable suite designed to deliver accurate, consistent, contextual data to your business – wherever and whenever it's needed.
With the Suite's Data Integration service, build resilient, high-performance data pipelines that connect your critical systems and data to modern data platforms – your key to continued innovation and more significant competitive advantage.

Data Integration
See how building modern data pipelines can deliver the business-critical data you need while keeping your architecture flexible and future-proof.