Address validation and standardization solutions
Address validation and standardization are critical pieces of any business operation to ensure engagement with customers, as well as predictive analysis, uses trusted, high quality address and location data
Verifying addresses and assigning geolocation
Whether your organization is in retail, transportation, hospitality, financial service, insurance, utility or government, accurate address and geolocation data is critical to ensure the timely and correct delivery of goods and services, and to understand the customers or clients with which you engage. Without address validation or correct geolocation, the risks of delivery failures increase substantially, leading to higher operational costs as well as negative impacts on customer satisfaction and retention. Additional costs, and possible fines, can be incurred where taxes are incorrectly assigned. Downstream, poor address and location data impact the ability to enrich data with useful demographics, firmographics, or risk-related information and result in incorrect or useless analysis and business insights.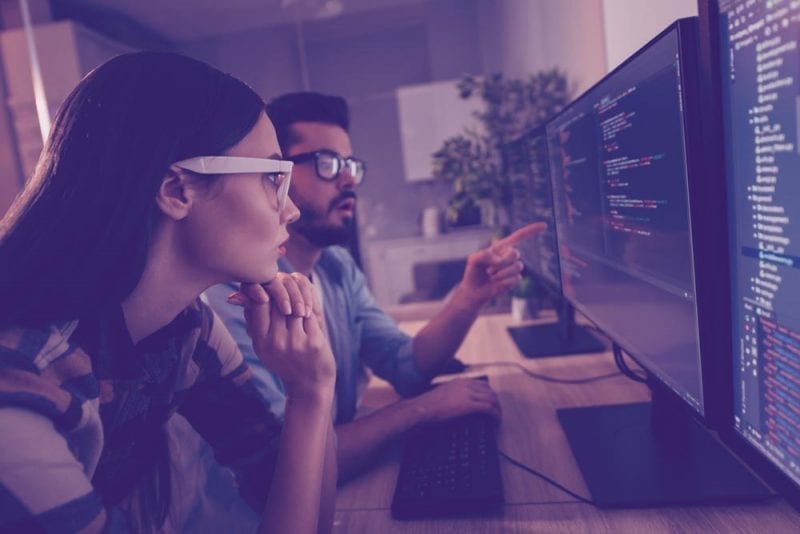 Almost every organization has business applications, web forms and analytics tools that need high quality address and location data, many at a global scale. Complete, clean and accurate addresses and locations are core to the business objectives these applications support for risk analysis, efficient deliveries, customer care and other analytics.
Our solutions are designed to be easily integrated in your web applications to ensure that address and location data are captured and verified upfront with the customer so that you do not have to spend resource time downstream cleansing and standardizing the content. They allow you to:
Gain the accuracy you need: Verify addresses in real time across over 220 countries while multi-source data helps you arrive at the best possible version of each address;
Expand your impact: improve and share better address enterprise worldwide easily;
Create a rich single customer view: Link data across your organization and accelerate processing to create a single customer view;
Achieve results in real time: Reach your customers with effective personalized communications;
Type Ahead: Capture the right address in real time with smart auto complete features.
Easy to deploy across your different environments and systems, Spectrum Global Addressing can use one or more powerful addressing engines. With it, you can confidently match addresses across systems and databases. You can create a common reference point, and build and enrich robust customer profiles enterprise-wide.
Data enrichment allows you to connect to third-party data about addresses and geolocations (including associated demographics, firmographics or risk-related information) and append that information to what you already have. Using straightforward functions, you can readily link this additional data to your own data for better customer engagement, risk assessment, fraud and AML prevention, predictive analytics, or even AI and machine learning use cases.
The Spectrum technology platform is a service-oriented architecture (SOA) with a server that supports modules for a broad set of capabilities for data quality, master data management, analytics, location intelligence, and data integration. These modules provide different functions, such as address validation, geocoding, matching/deduplication, advanced parsing, routing, spatial analysis and mapping among others. The Spectrum Enterprise Designer client tool gives developers drag-and-drop capabilities to construct business-process data flows in the form of batch jobs or web services on a workflow designer.
Precisely also offers a large portfolio of expertly curated, up-to-date business, location and consumer data sets to support your data enrichment initiative- beyond geo-enrichment.
Read the whitepaper: "Real-time Data Quality and Location-based Service" and see how poor customer information can be costly affecting sales, billing, cash flow, service delivery and customer relationships.
Poste Maroc uses Precisely to reduce undeliverable mail
With new housing developments in Morocco, often addresses were incomplete or imprecise – addresses may appear in French or Arabic or be mistranslated from one language to another.
Since Poste Maroc implemented Spectrum Quality modules- including Spectrum Universal Address, Spectrum Data Normalization and Spectrum Quality Connectors (for connecting with client systems), the organization can now offer a premier, add-on service that uses Spectrum to compare a customer's address file against the Poste Maroc database. When an address is inaccurate, the solution returns multiple standardized addresses, rating each on the likelihood that it is the intended address. The solution can also use optical character recognition (OCR) technology on the sorting platform to read addresses printed on envelopes, then compare those addresses against the Poste Maroc database.  Learn more.
Location Intelligence Software Allows Risk Assessment Leader Willis RE to Pinpoint Their Advantage
Incorporating the Precisely's Spectrum technology platform into analyst workflows enables Willis to undertake complex geographical risk analyses faster, more easily and with greater accuracy. Its data quality tools and international geocoding capabilities provide full control over the geocoding process. This gives a better understanding of how the risk model behaves and the assumptions that the model is taking into account. The technology allows a larger geographic coverage area than was previously available and includes an ability to crosscheck the data supplied by clients, instilling greater confidence in the precision of the resulting estimate. This gives Willis the ability to advise their clients quickly and easily.  Learn more.
Address validation when and where needed
Precisely data quality solutions are used to cleanse data and validate addresses for over 240 countries and territories worldwide. With global address and geocoding data sourced globally and updated in concert with available changes, Spectrum Global Addressing verifies and enriches address data, correcting rows by validating them to external postal data sources and enhancing addresses with geolocation data.
With built-in, out-of-the-box templates to parse and standardize global addresses, we help you ensure the highest quality addresses processes that can be deployed in batch or real-time, including Big Data pipelines or in the Cloud with Spectrum OnDemand, our Data quality and enrichment as a service solution.
Our solutions are designed to scale to your business needs, implementing address verification and geolocation processes quickly, easily, and with collaboration between IT and business teams. Cleansing, address verification, geolocation enrichment and matching processes accelerate projects so you can rapidly design and deploy address verification solutions in batch or real-time throughout your enterprise as part of your applications and data integration pipelines and quickly realize measurable business results.
Data normalization: Beyond the address
Precisely has developed an approach using supervised machine learning neural network-based techniques to understand the structure and variations of different types of information. A single model engine learns and interprets the thousands of rules required to parse data automatically.
Extract, normalize and standardize your data: Achieve higher confidence through solid information extraction and data standardization to enhance validation results.
Extract and Parse the right information: Identify and extract key data elements by splitting the original data into separate fields according to the criteria set.
Ideally suited for global client bases with:
Data standardization for multiple languages and culturally specific terms- including Arabic, Chinese, Japanese, Korean and other given & family names;
Multi-level standardization: Lookup terms to easily change full words to abbreviations, native names to Latin, nicknames to full names or misspellings to corrected spellings;
Easy transliteration from one script to other: Choose from multiple native languages such as Arabic, Greek, Cyrillic, traditional/simplified Chinese etc. (to convert them to Latin or vice-versa).
Extract information with advanced text processing: From any natural language input text you can assign categories to unstructured text.
Extract entities with pre-trained models: From an input text, determine relationship between the entities, and assign the category to which the text belongs.
Train a model and define custom entities of any domain or type (beyond the preexisting ones), making it fully customizable.
Create standards and dictionaries for domains from product names and branding elements to business-specific terms.