Data quality solutions
Drive confident business decisions and better customer relationships with data quality solutions that help you understand your data and ensure it's accurate, consistent and complete
Get better data for better business
Your business success depends on accurate data for useful insights. But as data volumes grow, it becomes a significant challenge to understand, measure, monitor, and govern that data, including ensuring its quality and fitness-for-purpose. Inaccurate, incomplete and unavailable data diminishes the quality of your customers' experiences, hinders operational efficiency and risks regulatory compliance issues.
Data quality management has taken on a heightened level of importance as companies strive to be more customer-centric. At the same time, the pace of change continues to accelerate, as new markets, new products and new innovations appear. Any notion that poor data quality is an acceptable risk of doing business has become far too costly to consider. Poor data quality can no longer be accepted.
Precisely's data quality solutions help you address and resolve key data quality challenges.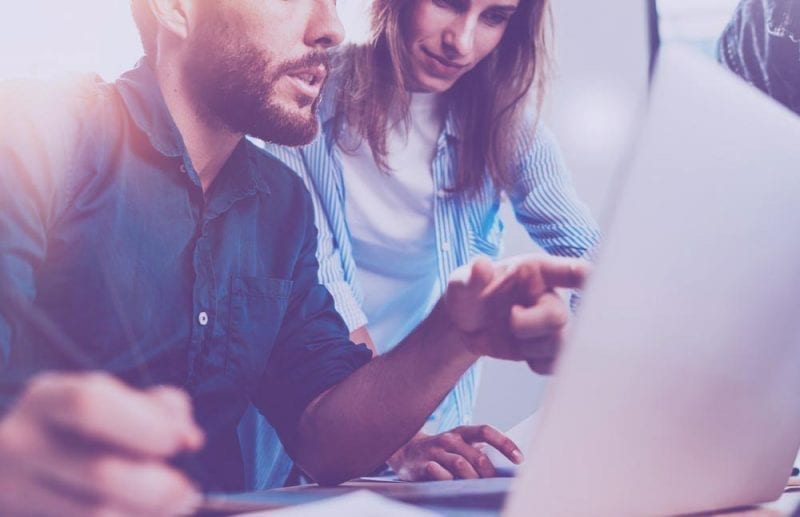 You have an unprecedented amount of data, but it isn't inherently valuable. Business users must work with the data to turn it into insights.
To do so, they need clear, consistent and accepted understanding of core concepts and data definitions. Use Precisely's collaborative business glossary to help your business users agree on definitions, business rules and policies, and share them with data users to accelerate collaboration and data democratization.
Of course, you also need to ensure that the data you're using is of sufficient quality to meet your business needs. With Precisely's intuitive, powerful data profiling solutions, business users can evaluate all data sources to quickly gain insight and determine if they are the best fit for a particular use case. Ensure your organization has the most complete, reliable assessment of enterprise data so you can ensure compliance with standards and make informed business decisions. And monitor the quality of your data over time with sharable scorecards.
Understanding your data is even more important – and challenging – when working with massive data volumes fueling advanced analytics, machine learning and AI. Precisely helps you realize the value of your big data investments and accelerate its time-to-ROI with data profiling at scale and native connectivity to cloud and big data sources.
The quality and consistency of data remains a key concern for most companies. Many organizations aren't satisfied with their data quality, citing incorrect information, missing data fields and inconsistent standards as contributors to the problem. The cost of poor data can be substantial, including redundant efforts, dissatisfied customers and lost revenue.
Precisely offers versatile, powerful data quality solutions that support your rapidly changing business needs, data sources and enterprise infrastructures – including big data and cloud.
Precisely provides the tools you need to help create and maintain up-to-date information—consistent, accurate data that drives business results. Business users, administrators and data stewards can all access a single, enterprise-wide data quality solution to standardize, cleanse, update and enhance customer data, while streamlining the overall data quality process.
Our solutions work with your customer, product, financial and location data to address the most pressing data quality needs including:
Data validation
Data transformation
Data cleansing & standardization
Data enrichment
Data matching
Data monitoring
Customer loyalty is key for a successful business and achieving that requires an organization to have a comprehensive understanding of how their customers engage with them. Building an accurate single view of your customers, including their buying behaviors, channel preferences and purchasing history, is a complicated undertaking, particularly when operating globally. You also need to keep up with changes in customer information. Place names, street names and people are constantly changing. People get married, divorced, change names and die.  As a result, key customer information is often limited, flawed, out-of-date, and may be held in different systems and formats.
Precisely's data quality solutions standardize, cleanse and match incoming data to support effective customer engagement and analytics.
The challenges – and opportunities – don't stop there. With the explosion of social media, people interact with your business across more channels and locations, and some even connect through more than one channel at the same time. Precisely offers solutions to create a full 360-degree customer view that includes insights on what they buy, how they shop, where they spend their time, and more.
An incorrect address can increase risk, opportunities for fraud and costs. Multiply that risk by many addresses and the impact can be significant.
Precisely data quality solutions help you optimize address data quality across massive volumes of addresses for over 220 countries.
Our real-time address verification automatically recognizes, formats and validates your data by country, with appropriate multinational characters and casing. This allows you to improve deliverability, simplify compliance and enhance customer engagement on an extensive scale.
You can confidently match addresses across systems and databases using powerful addressing engines delivering the best results for each region. With this common reference point, you can build and enrich robust customer profiles across your enterprise and around the globe.
Our solutions enable you to:
Verify that your addresses are correct;
Comply with postal compliance mandates with CASS-certified address verification;
Save with automation-driven efficiencies and reduced postage costs.
Customer Case Study: L'Occitane
Watch this video to learn how L'Occitane, global leader of natural cosmetics and well-being products, uses Precisely's data quality solutions to build close relationships with its customers. Precisely solutions make it easy to manage customer records, perform more personalized marketing and customer support and deliver the sustainable products their customers want.
Fit-for-purpose data solutions
Get your advanced analytics, marketing, machine learning and AI initiatives off to a fast, successful start with reliable, complete and fit-for-purpose data.
With Precisely's data quality solutions, you can unlock insights, build better customer relationships, and avoid missteps caused by inaccurate, incomplete or "dirty" information.