Customer Engagement Solutions
Video solutions
Interactive, personalized video solutions that boost engagement and deliver results
Engaging customers with interactive and personalized video
From empowering to entertaining, interactive personalized video makes a real-world impact.
The most innovative marketing, service and sales leaders at some of the most forward-thinking companies are augmenting costly, inconsistent human interactions with engaging, useful experiences. They're explaining bills and statements, detailing insurance plans and upselling customers with additional services. They're separating "real" leads from time-wasters. They're converting more prospects into customers and addressing customers' questions before they ask.
How are these companies increasing reach, reducing costs and spending more time on revenue-driving efforts? They're using interactive, personalized video. Whether to drive sales, improve customer service or reduce human involvement, this new real-time capability connects with customers and complements your other customer-engagement activities. Interactive personalized video cuts through the noise to deliver messages customers want, in a way they want to experience them.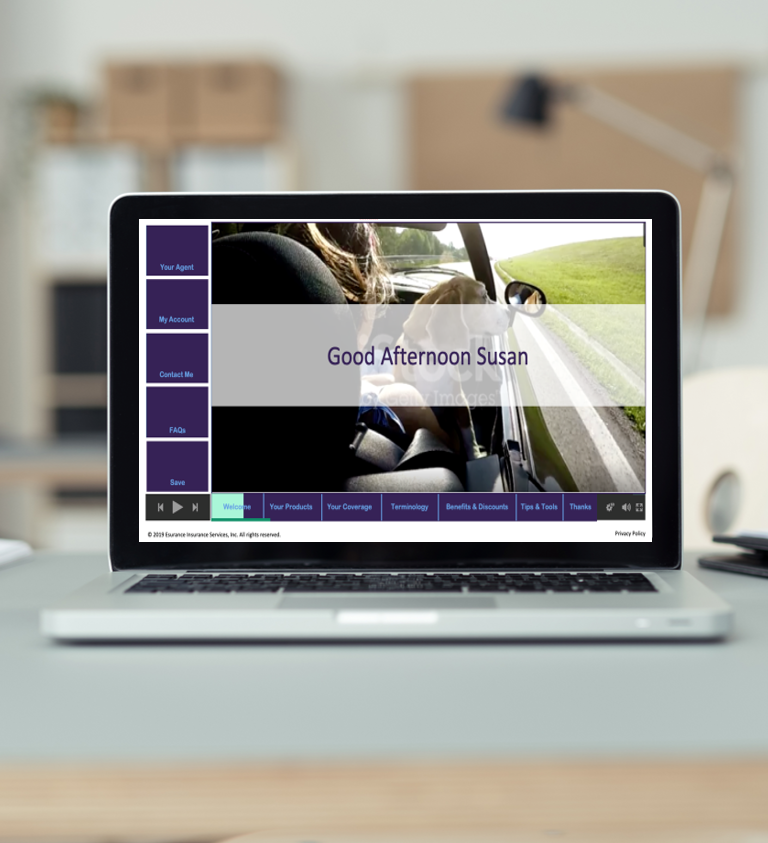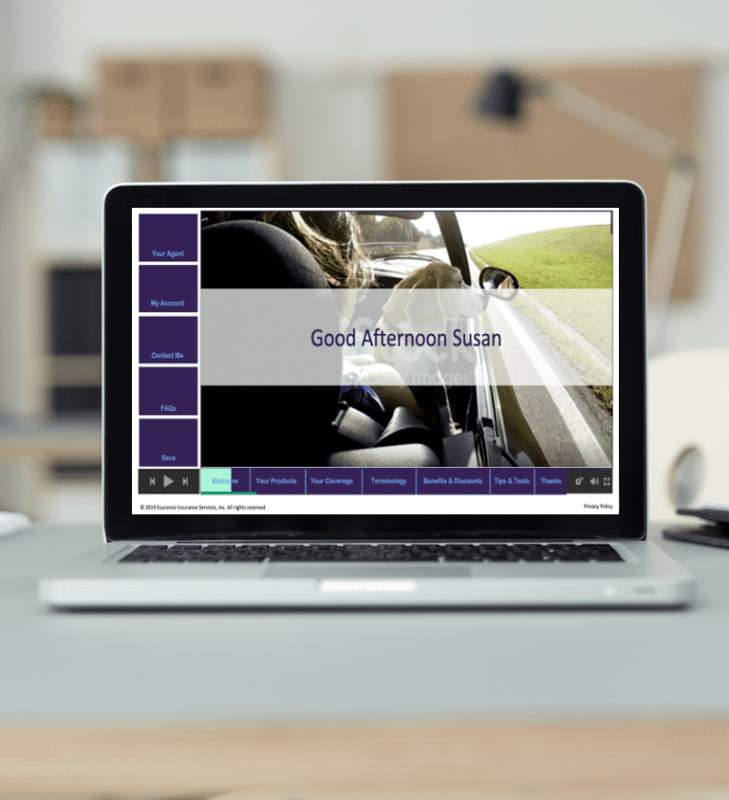 Traditional video solutions deliver substandard results. All video offerings are not the same. Traditional video presents the same content to all viewers in the same way. It's more than "impersonal": It's a dull, one-way street. It fails to incorporate dynamic, data-driven content that relates specifically to the individual viewer. Without personalization, there is minimal engagement. The one-video-fits-all approach simply does not move the customer-satisfaction needle.
In addition, rudimentary personalized video solutions leave room to improve as well. Like personalized form letters, videos may address viewers by name, but overall, they have an impersonal feel. Without interactivity, real-time relevance, and the two-way dialogue of true engagement, they offer limited impact.
Enter interactive and personalized video. Interactive, personalized video is changing the game. Instead of marketing sub-optimally to the masses, Interactive, personalized video uses real-time technology to engage customers and offer the high-touch feel of a one-to-one interaction. When your company delivers information in a highly engaging way, personalized to customers as individuals, they will watch – and keep watching – as long as the content is relevant and they're in control.
When consumers guide the conversation, they stay engaged.
Learn more about interactive personalized video.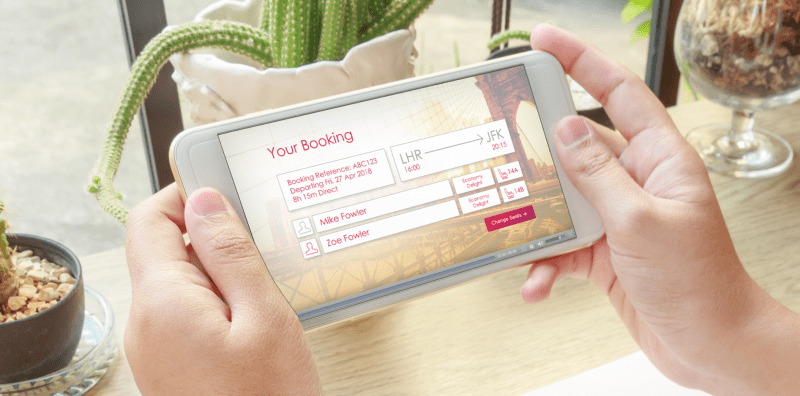 Assembled from hundreds or even thousands of components and data feeds, interactive personalized video content is unique to each viewer.
Imagine if you could reproduce a real-time human-to-human conversation, without the need for humans. Interactive, personalized video uses data, video and interactive viewer responses to personalize a video journey designed to resonate above all others. Through a combination of customer data and prompts, recommendations for best-next-engagement give viewers the answers they want, with the ability to interact and take action within the video itself.
Welcome to video from EngageOne™ Communicate.
These videos are not pre-rendered. They use the most current information about your client or prospect to engage them live. If the viewer's data profile changes, so does the video — even mid-experience.

EngageOne™ Communicate videos are mobile-optimized with device detection to ensure the best video quality and performance on any platform or device. Full High Definition (FHD) is standard.

A simple, easy-to-use self-service interface means any user, business or IT, can rapidly create and deploy communications via video within minutes. No extensive training of specialists, creatives, or IT is required, speeding time-to-value.

Use an extensive library of ready-to-use templates or upload existing brand assets to build your own. With EngageOne™ Communicate, it's easy to add data, text, imagery and video from external sources such as customer relation management (CRM) systems, billing systems and more.

With advanced text-to-speech, you can ensure your messaging is hyper-personalized based on region and preference. You'll benefit from capabilities that support multiple languages, accents and genders.
Robust real-time analytics – know when, where and how your customers are interacting to diagnose, analyze and improve customer experiences within your video environment. Campaign reports are tailored to integrate with market-leading analytics and CRM systems. Respond intelligently in real time to create the seamless interactions customers demand.
With personalized, interactive video the sky's the limit. EngageOne™ Communicate can help you to drive sales volume and velocity; increase customer satisfaction and service; anticipate customer needs; acquire, grow and retain customers; and improve your bottom line.
Grow your sales, not your salesforce
Interact live, with personalized one-to-one engagement. Combining cost-effective scalability with rich, interactive personalization, EngageOne™ Communicate can act just like your top salesperson. It addresses customer and prospect needs, delivers automated lead-qualification and lets your salesforce focus on your best prospects. You can shorten sales cycles, expand cross-sell and upsell, and achieve more with existing resources.
Re-imagine customer service
With EngageOne™ Video, you can simplify the complex, by explaining everything from insurance policies to billing statements in easy-to-understand ways. Captivate and inspire clients, customers, prospects and employees, replicating your best service conversations and anticipating questions before they're asked. Armed with accurate, real-time information, you can automatically present best-next-action recommendations.
Educate, inform and inspire
Whether you want to reach dozens of clients or millions of prospects, EngageOne™ Communicate videos deliver engagement levels much greater than standard videos. Viewers can interact, selecting the specific topics that interest them. Personalized content driven by customer data responds to viewer preferences in real-time, explaining bills and statements, highlighting special offers, onboarding new customers and more.
Learn how customers are using Video.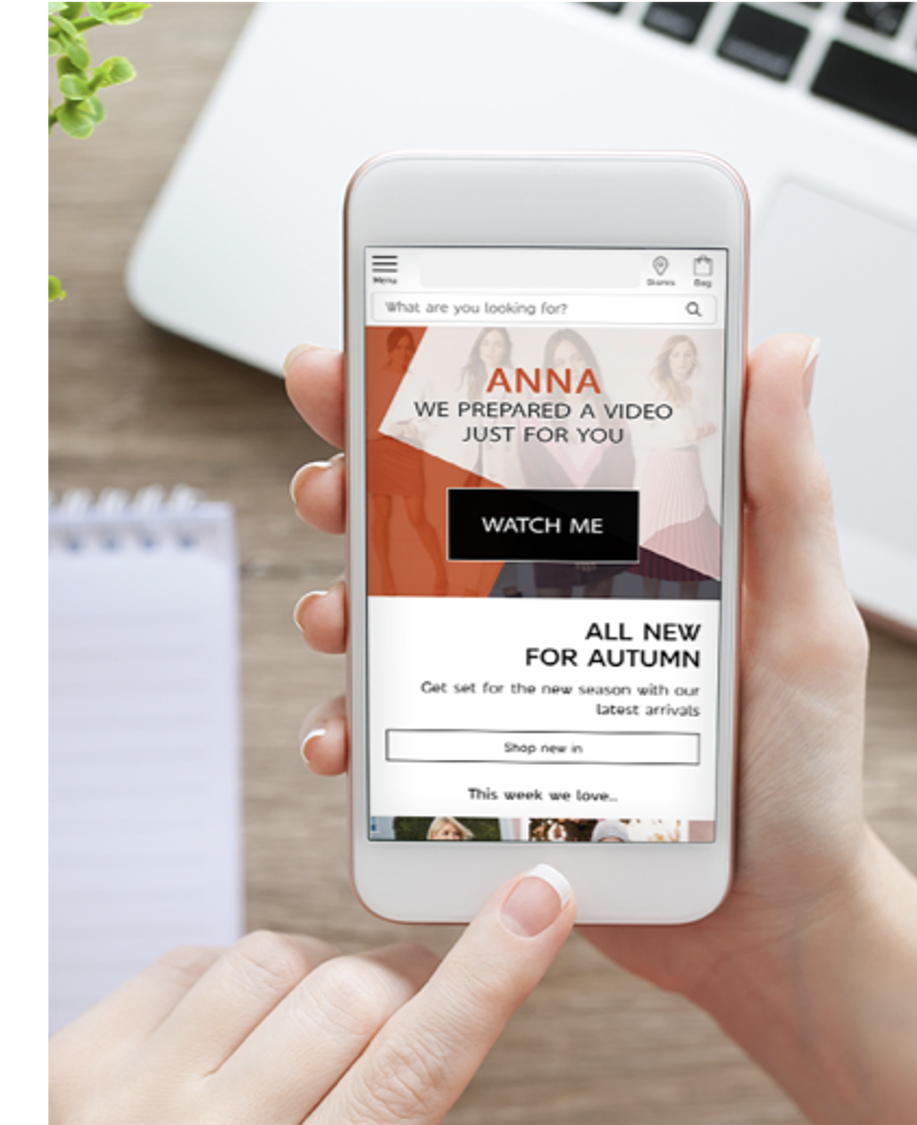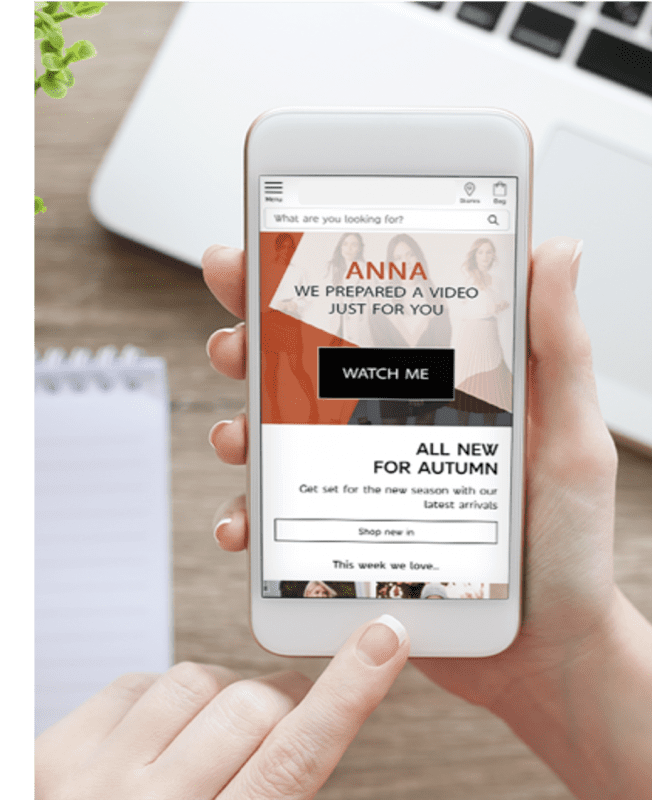 Security First Insurance
As a customer-focused company, Security First Insurance recognized the need to create a customer experience that was so unique and entertaining that customers would want to take the time to learn about the coverage in their policies.
"Customers get unhappy when their homes are damaged, they need to file a claim, and they don't have the coverage they thought they had."
Ben Bomhoff, Vice President of Enterprise Systems
Security First Insurance

If you want video that stands out from the crowd – Interactive Personalized Video is best.
Allow the viewer to create their own compelling and meaningful personalized video experience. Entice viewers to stay longer and learn more as real-time interactivity lets them structure their journey according to their own personal priorities. And improve the customer experience across channels, boosting engagement at every step.
EngageOne™ Communicate customers have achieved considerable success:
+12% Increase in retention among customers who viewed their video
55% Response rate from viewers after watching their personalized videos
6X Increase in ROI on Video within the first six months
84% of customers said they better understand their services after watching their video
76% of customers were highly engaged with their videos for over 4 minutes
74% of customers feel cared about after watching their video