Precisely Data Experience
Take the guesswork out of your data acquisition strategy by finding, evaluating and sampling data for free
Simplify data sourcing
Access to clean and accurate data is a priority for analysis, insight and faster time-to-value. However, the process of sourcing, cleansing and managing data is tedious, time-consuming and costly for most organizations.
Precisely Data Experience removes these common data challenges, giving registered users open access the world's largest portfolio of reliable location and industry data.
Quickly locate hundreds of accurate global datasets related to addressing, streets, boundaries, points of interest, demographics, and more to develop deeper customer knowledge, better manage risk, improve decision-making, and increase customer engagement.
Customize your search for specific regions, preferred file formats, and the license service terms that best meet your organization's needs.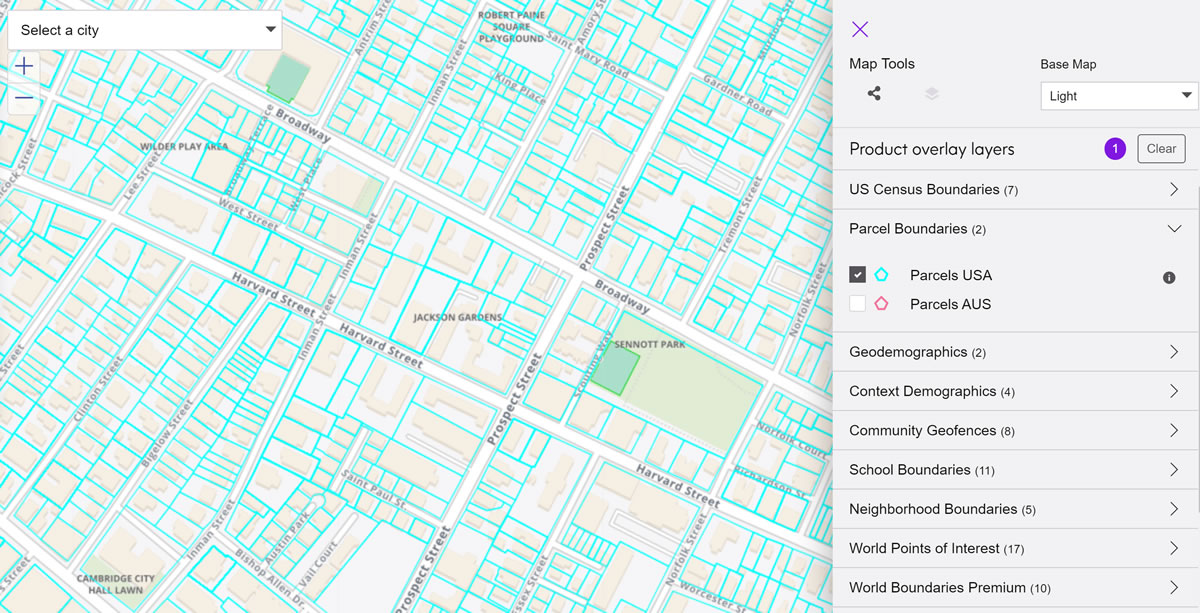 Test data in your own environment
The world is flooded with data options offering varying degrees of value and efficiency. Yet, data teams often fail to adequately test data prior to a purchase.
Precisely Data Experience helps teams make more informed decisions about the data they acquire. Registered users gain instant access to free sample data downloads, giving them the opportunity to isolate and assess the data that may eventually power their projects.
Testing shows first-hand how data from Precisely is built, structured, and stored for usability, flexibility, and interoperability. Sample data can also be used to understand the accuracy of the data itself, its suitability for the proposed project, and how it will integrate into workflows, Geographic Information System (GIS) environments and more.
Deliver deeper location analytics
We live in a world where location influences decisions. Whether enabling an insurance provider to manage risk, allowing a telco to map network coverage, supporting optimal site selection for a retail organization, or aiding the Public Sector in city planning, we are all impacted by decisions that are influenced by data every day.
Precisely Data Experience helps users begin analysis faster by offering plug and play capabilities for Business Intelligence (BI) and Business Analytics (BA) applications. This gives business users, with or without a technical background, a simple and effective way to access clean, pre-prepped and standardized data for use in any system.
Registered Precisely Data Experience users benefit from expert-led tutorials that demonstrate data-driven, vertical use-cases on various GIS and BI platforms and share how to use plug-and-play data to solve specific business problems for a variety of vertical applications.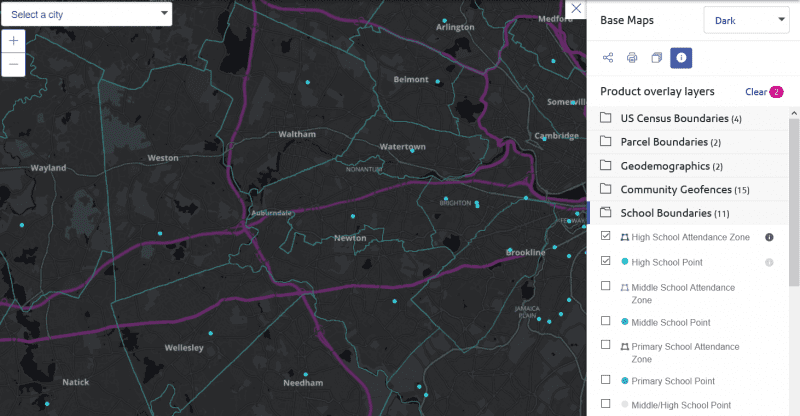 Accelerate time to value
Many organizations view data as a catalyst to growth and a key part of digital transformation initiatives. Data marketplaces are seen by business leaders as providing the insights required to act contextually, confidently and quickly.
The time to achieve these business goals is accelerated by Precisely Data Experience as organizations:
Gain in-depth access to an industry-leading data catalog featuring hundreds of global datasets.
Acquire data from a single source rather than vetting and contracting with multiple disconnected data suppliers
Decrease upfront costs and accelerate cycle time using tools to find and test data efficiently
Share data and insights across the organization using plug and play data capabilities for geospatial and business applications
Leverage peer-to-peer knowledge and industry best practices.
With Precisely Data Experience, teams are empowered to confidently embrace data-driven decisions, deliver superior customer experiences, support product and service innovation, and optimize business processes.
Start sampling data in Precisely Data Experience – Register now for free