IT Operations Analytics (ITOA) solutions
Make better decisions and support your business with IT operations analytics and machine data from all your enterprise systems
The best analytics need the best data

IT Operations Analytics (ITOA) uses big data platforms to analyze the massive volume of IT infrastructure log data generated across the enterprise. By turning this machine data into valuable insights, your organization can make better decisions, increase efficiency and reduce costs, while also meeting stringent service level agreements with the business.
Since many organizations' IT operations span mainframe, IBM i and distributed platforms – on premises and in the cloud – you need an ITOA solution that does as well. You'll never be able to see the complete picture if you're focusing on one technology silo at a time.
Industry-leading platforms like Splunk enable you to visualize your entire IT environment's operations through a single pane of glass. However, these platforms don't natively integrate with legacy IBM systems.
Precisely Ironstream solves this challenge by seamlessly collecting log data from these previously isolated IBM systems and forwarding it into today's leading ITOA platforms to give you the visibility you need.
Learn more about Precisely Ironstream.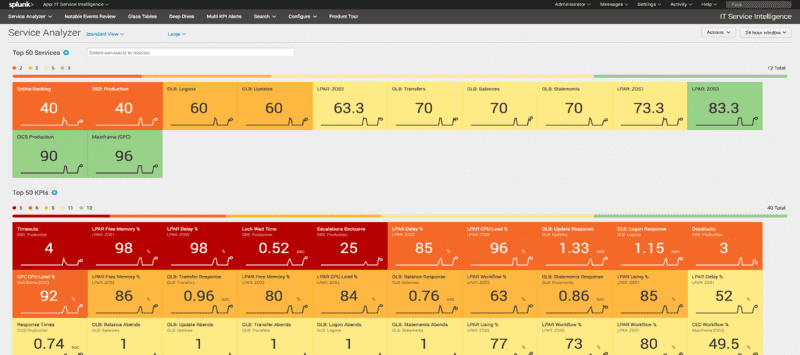 Enhanced operational intelligence
Your business needs IT. Your IT infrastructure is growing, as is the pressure on your team to meet demanding SLAs, while keeping costs in check. ITOA solutions based on big data analytics platforms have emerged to address these challenges, providing enhanced IT operational intelligence. By using big data analytics, your organization can monitor and correlate all your IT performance indicators for a comprehensive view– while at the same time ensuring you are maximizing critical processing resources to their full potential.
Learn how log data from IBM i systems and mainframes fuel enterprise-wide ITOA.