Customer Engagement Solutions
Chatbot solutions
The future of customer service, chatbot solutions deliver an engaging customer communications experience, while reducing costs and time to serve
Exceed your customers' expectations
Customers today expect quick answers, and 85% will manage their relationship with businesses without interacting with a human. They want to self-serve and want to be able to do so any time, on the channels they're already using. The explosive growth in chat and messaging platforms is allowing this to happen.
Easy-to-use and incredibly convenient, the automated, rules-based conversations chatbots deliver are in high demand. Pre-configured or customized, they bring a new level of immediacy to customer self-service. And with EngageOne™ chatbot solutions from Precisely, businesses can rise to meet customers' elevated service expectations.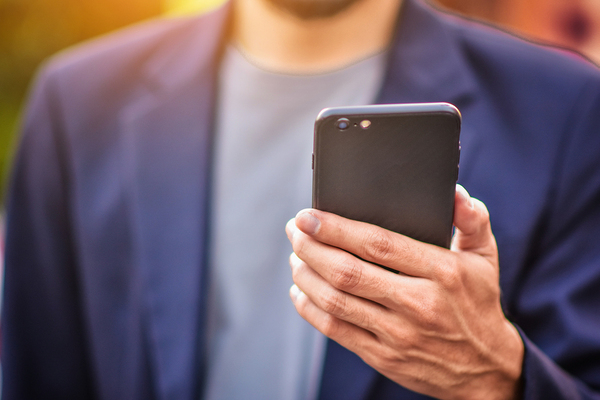 Customers are no longer satisfied with just products and traditional service arrangements. They expect more. They want a personalized service experience, immediate and accurate responses to their questions and only the information that's relevant to THEM.
Research shows 69% of customers now prefer chatbots for quick communications with brands. Why? Because chatbots are convenient. Consumers associate chatbots with fast answers to their questions. Chatbots' convenience and scalability deliver a great, long-term customer experience and can provide a significant engagement and loyalty benefits.
Integrated with your customer data and business systems, chatbots can personalize interactions with customers for a seamless experience on any digital channel. With connected video, document composition, archives, payment systems and location data, customers can interact with chatbots to:
Make payments
Check account balances
File an insurance claim
Schedule appointments
Refill prescriptions
Access technical support
Get product recommendations
Ask policy questions
Check statuses
Onboard
Update their accounts
And more…
Learn more about EngageOne™ Communicate Chatbots.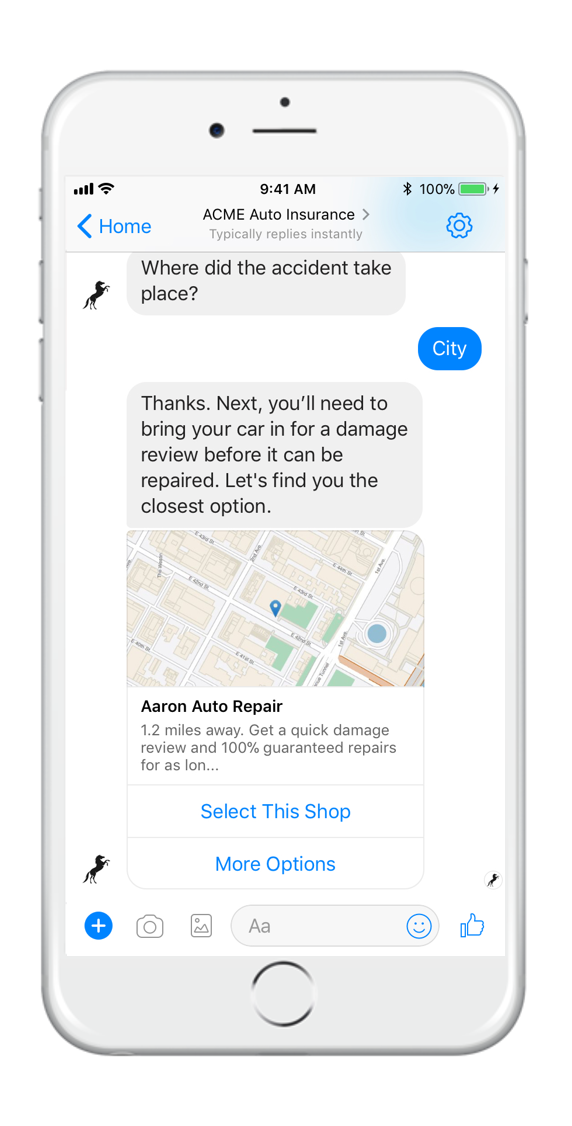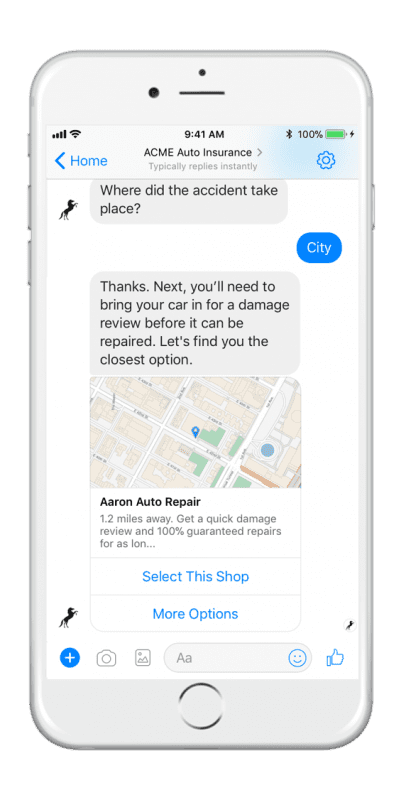 Answering questions from customers and taking actions on their behalf is part of business's lifeblood. Getting it done effectively, accurately and quickly are the key factors in retaining your customers, even as their demands increase and the experience you provide increasingly becomes your key differentiator. Yet, the problem businesses have is that they might have millions of customers who each expect a real-time response — with information that is specifically relevant to each of them. Plus, they want to receive that information in a convenient way. Often, that means while they're walking down the street with their mobile device in hand.
Enter chatbots.
Chatbots can answer up to 80% of common questions, 24/7/365. They can cut resolution time from 38 hours down to 5 minutes. And they can reduce customer service costs by up to 30%. In fact, it's estimated that chatbots will drive more than $8 billion in savings by the year 2022 for Retail, eCommerce, Banking, and Healthcare.
With remote workforces becoming more prevalent, call centers and businesses need to find innovative ways to demonstrate ROI, and chatbots are the answer.
Learn more about chatbots from analyst Paul Greenberg.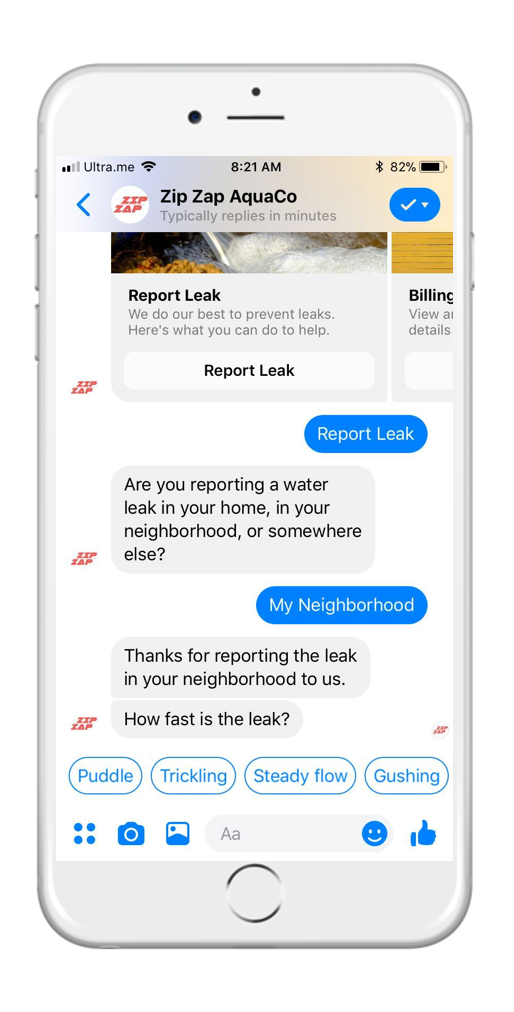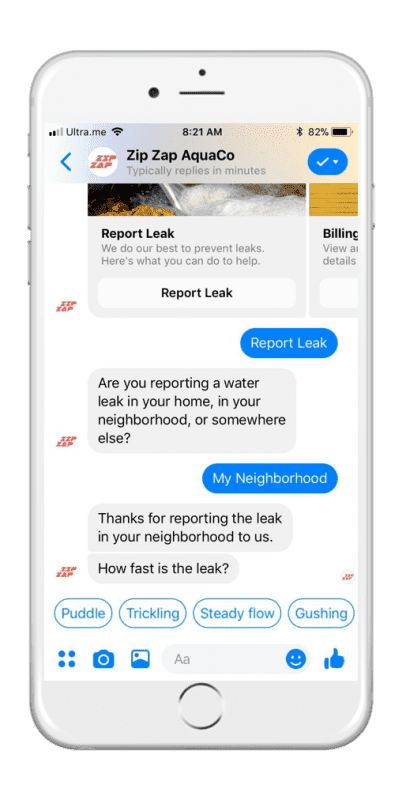 Implementing chatbots doesn't have to be a complex undertaking. Reap the benefits of delivering automated contextual and personalized customer experiences with EngageOne™ Communicate. The cloud-based designer allows you to easily create, modify and optimize chatbots across channels, giving business users and call center reps a full view of each customer's contact history. Leverage your existing website and resources to quickly get up and running with a chatbot platform that can be deployed to your website, customer portals and more.
EngageOne™ Communicate is the unified communications platform that takes the complexities out of digital engagements across email, personalized interactive video, SMS, PDF – and chatbots. EngageOne™ Communicate provides a rules-based chatbot, making personalized customer conversations faster to create, easier to implement and cheaper to build. And, like AI-driven chatbots, they scale with your needs.
Pre-configured or customized, our chatbot solutions work to complement your contact center agents for most basic customer inquiries. With a Live Takeover feature, EngageOne™ Communicate can monitor conversations and seamlessly escalate more complex queries to the appropriate live agent, if needed, to proactively improve the customer's experience. Natural Language Processing (NLP) also allows customers to interact with the chatbot in their own words, to achieve a faster resolution to their inquiries.
Improve customer satisfaction
With customers demanding immediate answers and a better customer experience, chatbots are a perfect solution. These automated conversations work seamlessly across channels, using real-time customer data and location information. With EngageOne™ Communicate, you can quickly deliver cost-effective, interactive, real-time digital self-service while reducing your call center costs. Plus, you'll improve your dialogue with, and understanding of, your customers, enabling superior service.
Engage with customers at their moment of need
By connecting with customers when, where and how they desire, using personalized, data-driven insights, businesses are creating the game-changing experiences customers demand. EngageOne™ software from Precisely provide a leading range of products which, backed by our services and know-how, enables your enterprise to make better decisions that can grow your Net Promoter Score (NPS) and improve overall customer experience.
Create seamless, personalized and omnichannel communications on any medium, anytime.
Read our eBook to learn about our full portfolio of customer engagement software.