EngageOne™ Communicate: Chatbot
Chatbots designed to streamline customer engagement and communication, giving customers access to the answers they need
Deeper engagement through chatbot interactions
Gartner research has found 85% of customers will engage with your brand without ever interacting with a human. If they can find the answers they need online, that's their preference. Chatbots empower this interaction, answering up to 80% of common questions instantly, 24/7/365.
Enter EngageOne™ Communicate with a fast, simple and cost-effective chatbot platform that can be deployed to Facebook Messenger, the Web, portals, mobile, and more. These automated conversations work seamlessly across channels, using real-time customer data and location information.
Designed for the business user, EngageOne™ Communicate chatbots are easily and quickly implemented, using pre-configured templates and a drag-and-drop interface for rapid deployment. Built-in preview mode allows you to preview conversations as you create them. With advanced analytics, you can examine customer conversations to identify gaps, then easily adapt and redeploy to provide an even better experience.
Automated, self-service customer communications
When customers have questions, they want answers: fast, real-time, 24/7. Research has found 69% of consumers prefer chatbots for quick communications with brands. Conversational engagements bring a new level of immediacy to customer self-service.
Step up to customer needs by creating an effortless way to:
Make payments
Ask policy and billing questions
Get an insurance quote
Check account balances
File an insurance claim
Schedule appointments
Refill prescriptions
Access technical support
Check order status
Get product recommendations
And more…
Shift customers from expensive live-agent support to cost-effective automated conversations.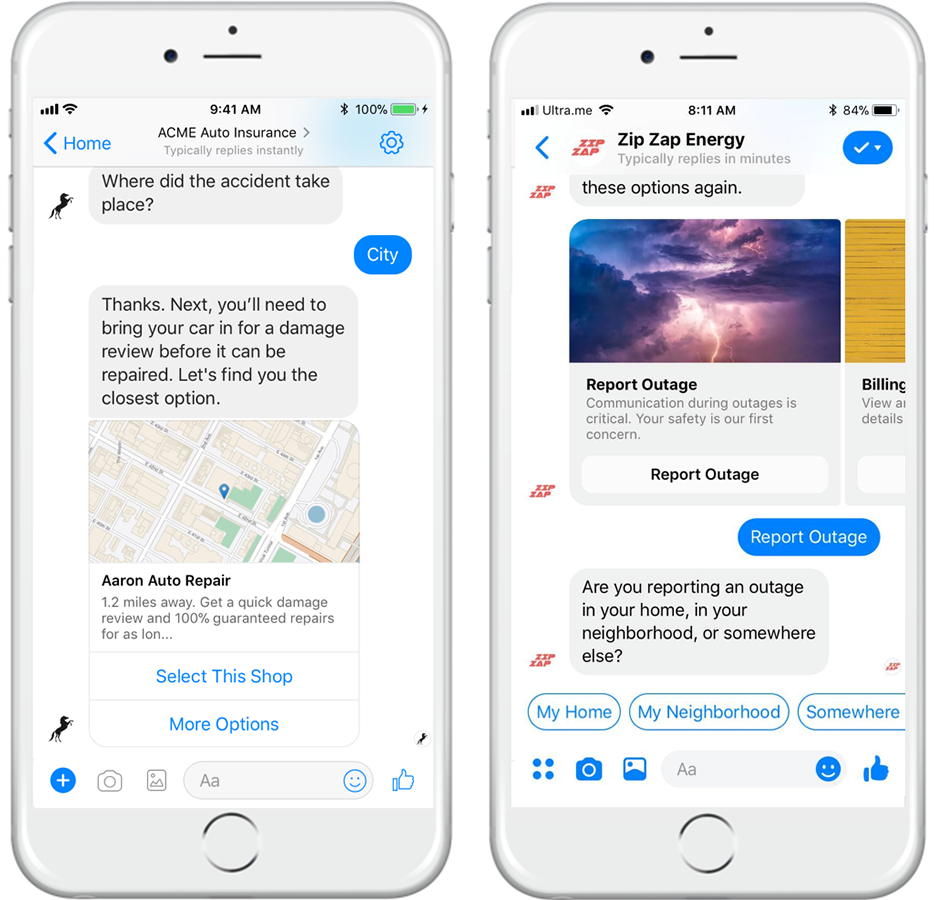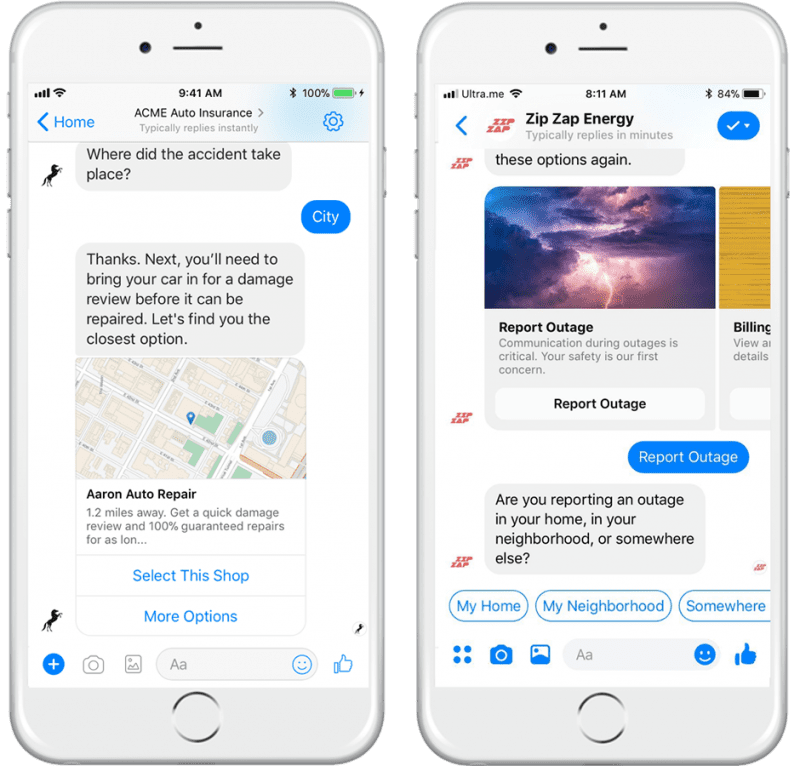 Get personal and maintain the human connection
With EngageOne™ Communicate, customers can use their own words and get answers straight-away. Natural Language Processing (NLP) maps your customers' needs to the right answer while allowing them to type in their own words, even if it doesn't quite match what's programmed into the bot.
Still can't get the answers you're looking for? When a chatbot can't answer a consumer question, EngageOne™ Communicate's embedded live-takeover solution steps in and notifies your live agents. They can connect and chat with the consumer, assuming control of the automated conversation with context to their history. Confusion triggers capture trouble spots in conversations so you can continually optimize your customers' experience.
Integrations with Salesforce, Zendesk and more make it easy to connect to your existing systems and deliver a winning customer experience every time.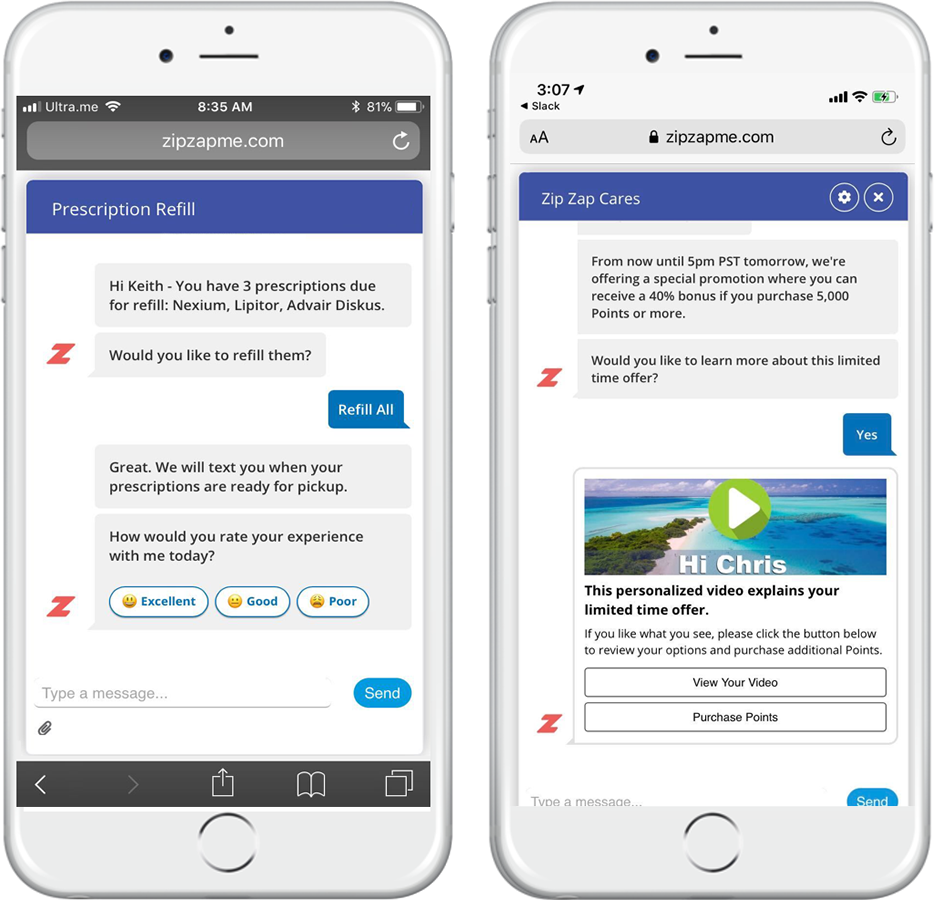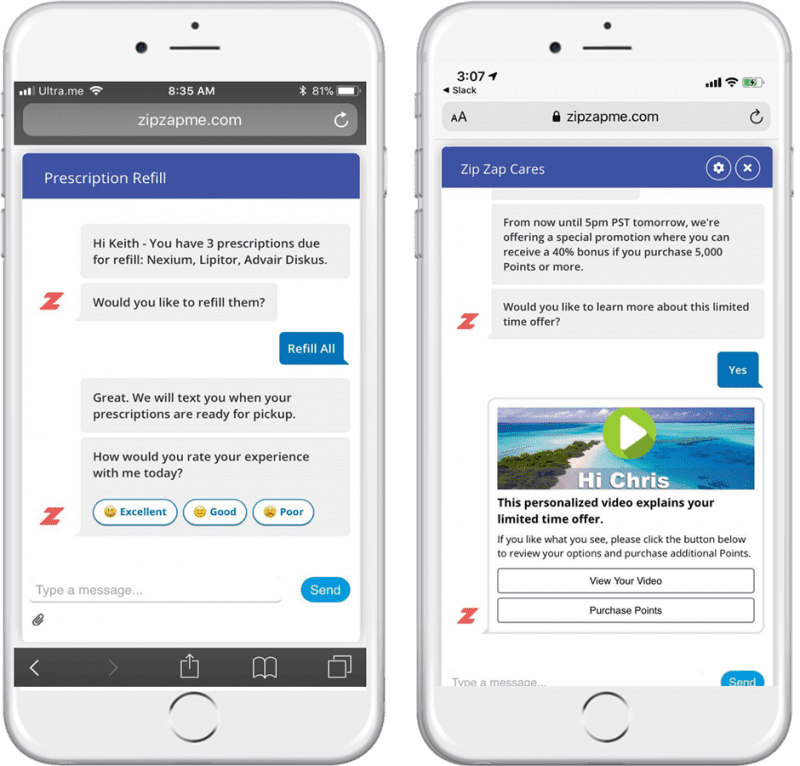 Request a demo of
EngageOne™ Communicate: Chatbot