You can't manage what you can't see.
Splunk's powerful IT operations analytics platform helps gives you the visibility you need to optimize the performance and availability of IT systems and applications, while controlling IT costs and resources.
Since your enterprise's IT operations span both traditional IBM systems and distributed systems and cloud computing resources, you need an IT operations analytics (ITOA) solution that does as well.
But mainframe and IBM i systems have been left out of most Splunk environments because the machine data they generate is unique and requires specialized skills.
Precisely Ironstream collects and streams critical operational and machine data from traditional IBM systems to Splunk, where it is correlated with data from the rest of your enterprise. With Ironstream for Splunk you can turn machine data into valuable insights.
Learn more about IT operations analytics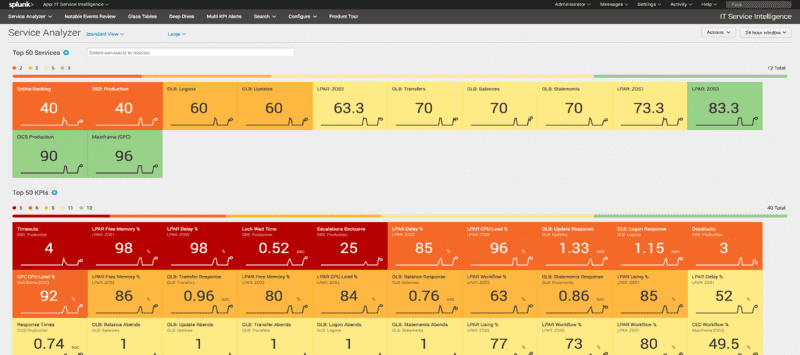 Splunk is a powerful platform for monitoring, integrating, analyzing and visualizing security data from across the enterprise. It's critical to include the mainframe and IBM i in this comprehensive view.
Ironstream continually collects security data from a wide range of IBM mainframe and IBM i sources, transforms it, and forwards it to Splunk in real-time. Once in Splunk, you can analyze the information in the context of your overall enterprise IT infrastructure.
Access patterns, authorization failures, user behavior and other security-related information from these platforms help you detect and prevent potential security breaches no matter where they occur.
With Ironstream and Splunk, you can quickly and easily identify deviations from security best practices and maintain an audit trail to satisfy security officers and auditors.
Learn more about Security Insights and Event Management (SIEM)