Customer 360 solutions
Customer 360, or single customer view, delivered through a CRM or MDM application is critical for effective customer engagement, operational processing, frictionless omnichannel experience based on trusted, high quality data
Get a single view of customers
Customer loyalty is key for a successful business and to achieve it organizations require a comprehensive understanding of how their customers engage with them. Building an accurate 360-degree customer view (or single view of customers), including their buying behaviors, channel preferences and purchasing history, is a complicated undertaking, particularly when operating globally. Often key customer information is limited, flawed, out-of-date, or held in different systems and formats. Consequently, putting data quality processes in place to standardize, cleanse, and match incoming data is a critical part of supporting effective customer engagement and ensuring those involved in customer interactions have all the relevant data at hand.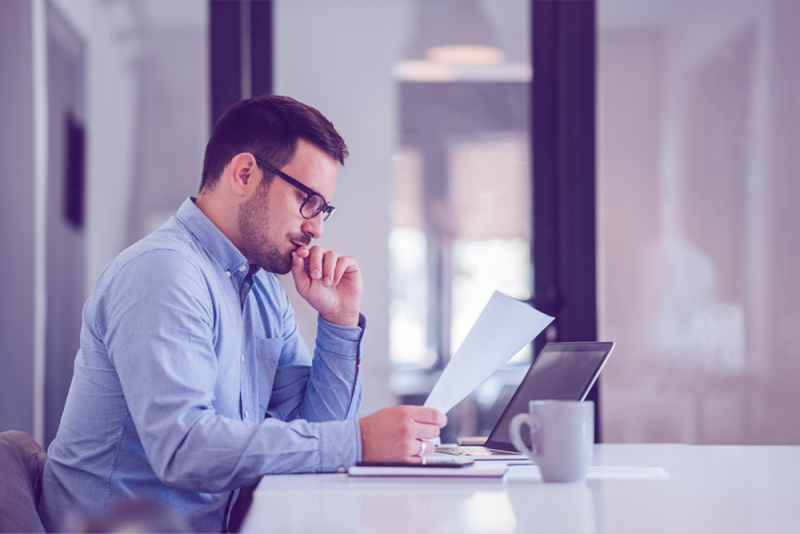 A fully integrated 360-degree view is within your grasp. Accurate and enriched, meet the only single customer view you need to uncover timely, actionable insights. Quickly connect customer data across your organization to uncover opportunities.
Connect siloed data: It's time to crush data barriers, connect hard-to-access information and share it across your entire business.
Add context to customer profiles: Enrich your data with over 450 unique geographic, demographic and industry-specific datasets to expand your customer insight. Easily integrate these with a 360° customer view and you'll gain profitable perspectives you can put to work to create powerful experiences to satisfy your customers.
Discover a shareable, multi-dimensional view of your customers.
Exploit the power of a knowledge graph to create and evolve data models based on discovered relationships. Rapidly capture and evolve data models based on complex relationships to extract actionable insight and deploy vital information faster and more cost-effectively to create accurate, actionable customer-centric views.
Manage, understand, and optimize your most critical data assets and predictive, social, spatial, and customer data to support your MDM and BI initiatives. Effective data model development requires a robust hub that taps into a wide range of processes, interactions, hierarchies, roles, and domains for better insight and business results, exploiting knowledge graph and a persistent repository.
View relationships and hierarchies within the knowledge graph so that you can:
Discover hidden or non-obvious relationships;
Create what-if scenarios and rules-driven event triggers;
Perform temporal or geospatial analysis;
Intuitively create a model.
To learn more about Spectrum Context Graph, download the product sheet.
There is a significant range of benefits from a large set of capabilities delivered in our single Spectrum technology platform to boost agility and time to value, including the ability to:
Cleanse, standardize and validate data: Data quality is an integral part of our 360° customer view as it brings greater accuracy to the customer information deployed across your organization;
Link information to deliver new relationship insights: Instead of hard-coded links, use new technologies to uncover obvious and non-obvious relationships, no matter the source, scale or type of data;
Make connections across any data source, whether it resides inside or outside your organization;
Enhance traditional data with vital contextual information, including location, demographics and more;
Inform machine learning predictive analytics for more powerful insight and data science;
Make it easy to manage exceptions to standardize data governance across lines of business;
Visualize relationships with maps and graph databases;
Integrate insights into existing workflows and process.
To learn more about Spectrum Context & Quality, download the brochure.
Time spent directly engaged with customers is critical. Revenue growth is dependent on providing key information and data to support these interactions in real-time as clients expect a seamless transition between all touchpoints. This superior, innovative experience across multiple channels, requires a clear, integrated view of the customer (across complex, varied enterprise data ecosystems).
It is imperative to fully leverage important CRM data as valuable customer information is often locked away in complex CRM implementations, unable to function as a true enterprise system of record and preventing marketing and sales obtaining a clear, usable view into CRM data.
Using Precisely solutions, you can seamlessly validate and enrich addresses in more than 250 countries, using both postal and non-postal data sources and geocodes, to achieve highest levels of quality and instant awareness of address deliverability. And you can merge duplicate records to easily update and reconcile them to deliver a superior omnichannel, personalized experience alongside data integrity.
Watch the webcast "Accelerating Personalization to Cut Through Digital Noise," to learn how to stand out and get your customers' attention.
Customer Relationship Management (CRM), Master Data Management (MDM) and other client-facing applications rely on high quality, accurately matched customer data. Your business success depends on complete and accurate data around your customers for the right insights, whether for day-to-day business operations such as orders and shipping, customer care and support, cross-channel marketing, business reporting and analytics, fraud detection, or new AI and machine learning initiatives. Many organizations also need to pinpoint exact locations beyond a postal address – for risk analysis, analytics, efficient deliveries, even fraud detection. Particularly for high-volume/high-productivity environments, it's essential to reduce the time and effort to input the data – but greater speed can lead to more mistakes.
Embedding data quality upfront in your business applications helps ensure incoming data, whether online in real-time or through batch pipelines, is standardized and cleansed to the right standards regardless of data type or format.
Precisely Spectrum and Precisely Trillium's embedded real-time processes are designed to be easily integrated in your applications to ensure address and location data is captured accurately upfront so that you do not have to spend resource time downstream cleansing and standardizing the content. You can integrate governance and data quality processes on the front-end​ with native add-ons for popular CRM and ERP systems: Salesforce®, SugarCRM®, NetSuite®, Microsoft Dynamics® and SAP®.
Integrating data quality at the point of entry, or as part of a batch process, enables you to provide access to accurate and trusted data for better decision making and efficiency. Then, with our native plug-and-play adds-on, it's easy to get a consolidated picture of your customers, vendors and contacts.
Watch the webcast "Boost Your Customer Outreach with Strong CRM Data", to learn how to ensure your CRM data is always up to date, in order to boost your customer outreach and business results.
L'Occitane
As a global retail leader L'Occitane maintains its leadership by building close relationships with its customers across all channels. However, until recently, its customer data was scattered over multiple siloed systems which made it complicated to really know its customer, manage customer records, or perform more personalized marketing and customer support.
Customer 360
Learn more about this 360° customer view built on an agile modern data management platform. The most critical customer insights are hiding in your data. Better decisions depend on a single view because there's more you can learn about your customers. The basics sound easy: Name, address, account numbers. Yet, sometimes, getting that right is a challenge. A complete single view offers more. What they buy. How they shop. Where they spend their time. What they value. Sadly, most organizations can't capitalize on the deluge of data that's available. So it's time to crush data barriers, connect hard-to-access information and share it across your entire business. Finally, a fully integrated 360° customer view is within your grasp. Accurate, enriched and accessible, the Spectrum technology platform delivers the singular 360° customer view you require – when and where you need it.