Telecommunications solutions
Optimize network planning, add new subscribers, and improve customer serviceability
Empowering data-driven telecommunications
Connectivity requirements are changing quickly. The analysis of data, and particularly location data, plays a critical role for telecommunication service providers worldwide. From identifying where to lay cables, placing cell towers, defining service areas, to deploying service personnel, the analysis and enrichment of accurate data informs network optimization, subscriber targeting, service provisioning, and data monetization.
Fuelled by the 5G revolution, increased demand for extra bandwidth, faster networks, and connected devices, the importance and volume of location-based data required to serve the telecommunications industry will continue to grow at an exponential rate. The next generation of digital cellular networks will introduce great opportunity, but all-too-familiar challenges as well. Capitalizing on these opportunities will require deeper analytics to reveal the demand for more IoT devices and sensors and their impact on an immature network infrastructure.
The continual challenge for providers is whether they can deliver on the promise of a more efficient network offering higher bandwidth, while dealing with the unprecedented impacts of streaming services and an interconnected world of sensors, vehicles, and people. Data has a critical role to play. Being able to integrate, validate, and manage data, while performing analytics at scale in cloud-native environments is key for accelerating the development, deployment, and adoption of the mobile and broadband services of the future.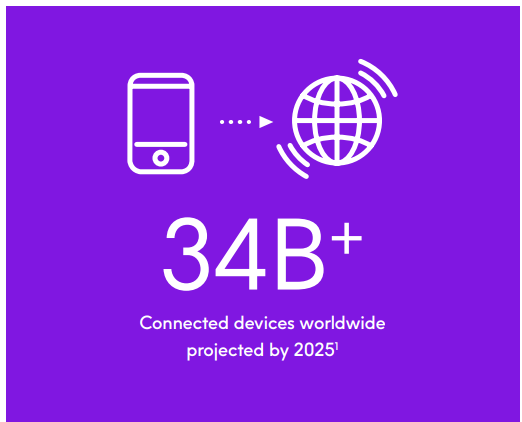 1 https://iot-analytics.com/state-of-the-iot-update-q1-q2-2018-number-of-iotdevices-now-7b
Potential subscribers expect mobile network operators (MNOs) to provide the highest network quality and associated available services with maximum speed, low latency, and superior up-time. If MNOs make the wrong decision when planning and optimizing network infrastructure, revenue and reputation can be severely impacted. Locational accuracy and network provisioning mitigate risk and enhance opportunity, even more so against the backdrop of the accuracy requirements associated with 5G wavelength frequencies.
Location intelligence and data solutions from Precisely help to expand critical capacity and deliver optimal service for telecommunications providers. The result is the ability to pinpoint the locations of cell towers, small cells, and Wi-Fi. When you have a location-intelligent view you can create digital twins of locations and identify low-strength signal areas and "dead zones" with insight into real-time network performance.
Use multi-resolution raster (MRR) data to produce heavy coverage files quickly and reference data to understand location coverage.
Integrate powerful spatial analysis and cloud native geoprocessing to embed precision and automation into network analytics.
Create a 'single view of the network' and enable multiple users across the enterprise to visualize and analyze the network to inform network decisions and enhance subscriber experience.
Learn more about Optimizing Big Data Insights with Cloud Native Location Intelligence.
Establishing accurate data on your subscriber network creates opportunities to reduce churn and create new subscriber acquisition strategies. MNOs can ensure every marketing campaign uses a single and complete view of subscribers to create relevant, targeted, personal engagements. It starts with data quality and ensuring you have a single source of data-truth, then location intelligence provides the crucial insights to help determine the characteristics of your most profitable customers and identify clusters of high-value prospects.
MNOs can refine marketing campaigns by comparing campaign goals with actual network performance KPIs, side-by-side, at the address level. With a unique understanding of the number of buildings within a property boundary, the number of units in a building, business locations, daytime and night-time populations, and the digital and social habits of these populations, carriers can build effective, targeted marketing programs.
Property Graph connects property features such as addresses, buildings, parcels, property attributes, and points of interest, to help telecommunications and broadband companies detect new addresses when they are serviceable, capture all addresses within a multi-tenant or multiple dwelling unit building, and identify serviceable buildings when multiple buildings exist on one property.
By using location intelligence and data enrichment, MNOs can identify and target prime subscribers by analyzing pre-existent network performance to predict buying decisions on new technologies. Analyzing location data can also help identify areas prime for targeting with new products or services, such as combining highly accurate global geocoding from Precisely enriched with subscriber data to identify 5G fixed wireless opportunities in underserved fiber areas.
Explore the Precisely telecommunications datasets that help increase brand loyalty by leveraging attributes to deliver personalized messaging tailored to actual names, locations, and social habits through preferred channels.
Whether a subscriber is downloading their latest bill, evaluating service bundles, contacting customer service, or walking into a retail store, they expect instant recognition and a relevant and timely response. A robust understanding of each subscriber is needed so MNOs can deliver this level of personalized, synchronized, and insightful communication, and ultimately increase serviceability.
Gaining insight into customer requirements and engaging to drive NPS (Net Promotor Score) helps reduce churn. This insight requires location-based data from phone usage to prescribe new services. Location intelligence solutions, and particularly, accurate geocoding, helps ensure that clients enjoy a seamless onboarding experience for new services. Location accuracy enables smart decisions on service qualification so that the level of service promoted is delivered. In turn, engineering teams can provide successful network provisioning to deliver the best customer experience. Fewer client acquisitions are lost, and MNOs avoid the recurring high cost of churn.
Achieve greater results with Precisely by continually and accurately enriching telecommunication customer profiles with hundreds of unique datasets, including an extensive portfolio of demographic data. Then, use our innovative location analytics solutions to uncover more timely and actionable insights.
Learn more about improving customer serviceability and network planning.
Orange Romania Broadens Data Access for Greater Operational Visibility
For Orange Romania, transparency is a core value. Since its creation in 1997, the company published information about coverage areas and service incidents widely. That's why one of its core business applications is an internally developed tool called CovXpert, which displays data on coverage and services in an easy-to-understand map format. Orange Romania rebuilt CovXpert to run using Spectrum Spatial, so even more employees could access this business-critical information.  Learn more.
Flexible, accurate, enterprise data management and analytics for mobile telecommunication providers
Whether radio frequency (RF) network analytics needs to be carried out by multiple desktop GIS (Geographic Information System) users, or if a 'single view of the network' is required to enable analytics and reporting across business users, the need for flexible and scalable data management and analytics is critical for telecommunications providers across the globe. This entails being able to perform tasks on big data in cloud-native environments.
Spending on network infrastructure is expected to jump to tens of billions of dollars in the  coming years, connected to this is the impending data avalanche as connectivity gets the 5G turbo-charge. The challenge will be to make this data useful across the enterprise, and this is the case for all MNOs, even in the 4G LTE context. How you integrate, manage, analyze, and extend the value of this data across the whole organization is key. Being then able to perform spatial processes in cloud-native big data environments, and being able to analyze spatial data accurately will bring MNOs a competitive edge.
A unique capability to enable accurate, high-value spatial decisions is through geocoded addresses which are appended with a unique and persistent identifier, the PreciselyID. The PreciselyID is also used in data enrichment to quickly obtain contextual information about an address. Appended to millions of data points, the PreciselyID links an address to points of interest, property, demographic, and boundary datasets.
Learn more about geocoding and the PreciselyID.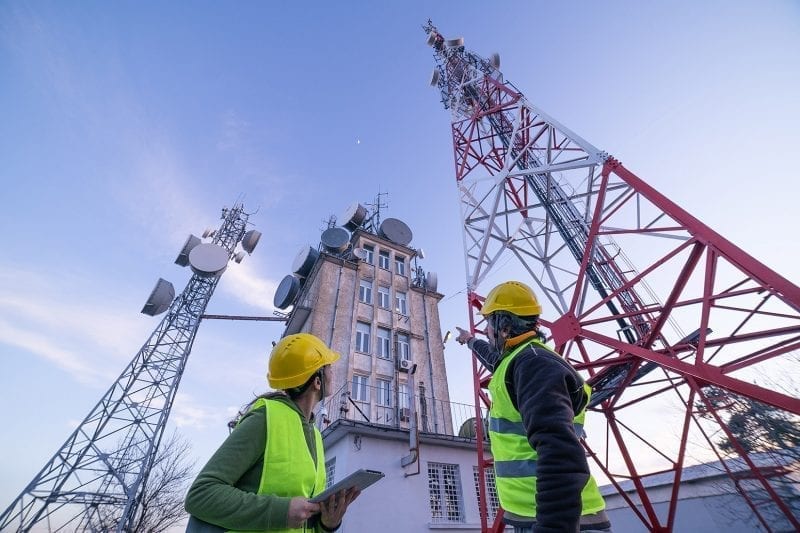 Meet evolving expectations
As subscriber expectations continue to increase, competition becomes even more intense, and revolutionary technologies using 5G are introduced, telecommunications market leaders are constantly seeking ways to take advantage of the massive amounts of customer, network, and location data generated each day.
The critical role of location-based data is key to fueling new analytics, redefining process, and changing how you serve your customers. You must anticipate needs, deliver reliability, and reduce churn. Plus, you need to plan network expansion and maintenance in ways that develop a competitive advantage.
By combining data quality, geocoding, and spatial processing – in addition to giving customers, sales, and marketing teams access to self-service tools – Precisely solutions help you deliver lower costs, target new subscribers, and increase subscriber serviceability.