Location Intelligence & Data
Spatial analytics solutions
Enable location-based insights to optimize networks, mitigate risk, and target location-based marketing with spatial analytics
Location intelligence helps unlock your data's hidden potential
From social media data, banking transactions, and retail purchases, to crime and weather – location plays a key role. Location data is valuable. And more than ever, such data is being created at a staggering rate. A McKinsey study suggests that the data created by the Internet of Things (IoT), sensors, and connected devices may have an economic impact of more than $11 trillion per year by 2025.
Location intelligence helps you make smarter decisions about everything from site selection, targeted marketing, and risk management to routing, resource allocation, and network optimization. Spatial analytics tools consume data from highway traffic sensors, satellite imagery, and mobile assets. And then, these datasets must be quickly and reliably processed for accurate, actionable insights.
Analyzing datasets from a location perspective and leveraging data visualization reveals patterns and relationships not seen in charts and graphs. Bottom line: spatial analytics helps you make smarter decisions.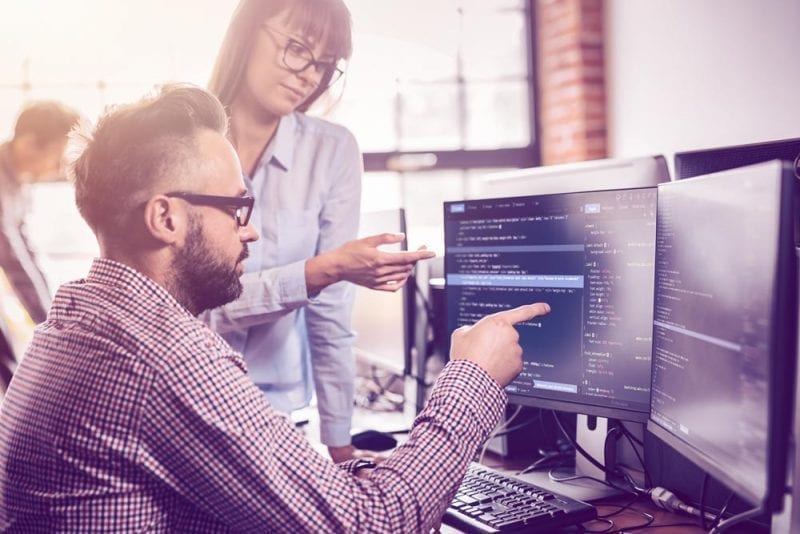 Today, retailers are challenged with creating more personalized, customer-centric experiences to better reach retail customers and compete more effectively. To respond to these challenges, they are turning to data and analytics to make better business decisions and guide customer marketing initiatives
Precisely helps retailers develop consumer context, optimize channel selection, and create meaningful marketing interactions with highly accurate data and analytics.
Data-driven retail requires blending external data sources, such as demographics, location, and market data, with internally held customer data, like transaction histories and loyalty status. When combined, this data helps to establish a trusted single view of a customer.
Once the right blend of data has been determined, spatial analytics tools then provide retailers with the resources required to analyze the data and develop a successful retail strategy. Spatial analytics can be used to identify new sites, evaluate the competitive landscape, and drive additional revenue and margin.
Channel optimization gives target customers the choice of where to buy and optimizes their experience on the most relevant sales channels, based on shopping behavior. A store's location or relocation can be a significant channel investment. Therefore, retailers are looking for ways to ensure their investment is well placed. The choice of location is impacted by both the trade area served, as well as the site characteristics of the store itself, such as available parking, public transit hubs, co-tenants, its proximity to major roads or highways, accessibility, and signage.
Site selection is a major part of any retailer's strategy. If you select the wrong site, everything else becomes much more difficult. You will need to market more often to generate the right footfall. You may need to deviate from your core products to satisfy the local trade area. Analyzing locations with geospatial data and tools provides the insights to avoid these costly mistakes.
Site selection analytics are crucial far beyond deciding where to open a new location. Sites and trade areas change over time. Continuing to analyze the location of a store or restaurant with spatial analytics tools can provide insight into current and future profitability, customer activity, and the effectiveness of marketing campaigns.
Learn how Precisely can help you identify the perfect retail location for your business.
Leveraging location, customer, and network data boosts business performance.
Today's telco wireless carriers use spatial analytics for customer insight and location-based marketing to create more personalized experiences, leading to increased customer satisfaction and loyalty. Doing this starts with aligning service areas with an understanding of your customer. Spatial analytics is used to identify customers or potential customers in your service areas to up-sell new or improved products and services, and thus drive revenue and market growth.
Many consumers prefer to research what may be the best product offering for their needs online. When you make it easy for customers to find answers to questions on their own, or provision your sales and marketing teams with up-to-date, relevant information, you can boost efficiency, average revenue per user (ARPU), return on equity (ROE) and return on invested capital (ROIC) without compromising satisfaction.
Precisely solutions help deliver lower costs, reduce churn, and increase customer satisfaction by providing data quality, geocoding, and spatial processing capabilities while giving customers, sales, and marketing teams access to self-service tools.
Learn how telco organizations are using Precisely solutions to expand market share and ensure customer satisfaction.
Banking has gone digital. Retaining loyal account holders means offering both mobile and physical location services where clients can benefit from choice. In an ultra-competitive environment, financial institutions are leveraging data science and spatial analytics to sharpen their analysis of supply and demand in particular markets.
Choosing one location in a neighborhood to open a branch may sound easier than opening a handful of banking centers across an area, but it poses its own challenges. You need to analyze and determine visibility, traffic, nearby competitor banks, and the mix of nearby retail businesses that can either drive consumer traffic to the branch, or away from it. The more detail and sophisticated analysis, the greater the likelihood that the branch will realize its financial goals.
And let's not forget about how the competition affects your planning. While knowing where potential customers are located is important, it is also important to know where they are in relation to competitors. The impact competitors will have on decisions you make, coupled with the effect your decisions will have on them, are central to understanding and evaluating proposed strategies and tactics.
Our powerful market simulation model specifically addresses the business challenges and complex decisions required to properly manage a diverse branch network.
Watch our webcast "Re-Calibrate Your Branch Transformation Strategy With New Insights" for more information.
Local government leaders are often faced with location-based decisions:
What areas in my community are best-suited for development?
How can we help prepare for emergencies and ensure public safety?
How can people in our neighborhood learn about available services?
The public sector is being asked to do more with less. As government organizations are facing complex pressures, local government agencies need to ensure they have the capacity and capabilities to deliver.
Underpinning these challenges is a requirement for relevant and informed strategies founded on facts. When trends are analyzed and forecasts are accurate, budgets are appropriately allocated and plans work. Data is the key to achieving these outcomes.
Using location intelligence, local governments can:
Support economic development with spatial analysis through a complete view of city's assets, terrain, and demographic composition;

Analyze crime by day, time, location, and type, as well as prepare for emergencies;

Share information on topics such as refuse collections, school district areas, local nature reserves, and nearest leisure activities;

Communicate and empower citizens to report information or request assistance in a timely manner with an easy-to-use web portal.
Local governments are inundated with data but lack confidence in their ability to arrive at meaningful insights. Whether used by an individual GIS analyst or an entire IT department, spatial analytics can organize data across business areas, integrate that data into business practices, and improve towns and cities.
Learn more about how local agencies are engaging with their citizens with desktop, enterprise, and mobile applications.
Torfaen County Council Uses Web GIS to Boost Savings and Service
Every summer, as thousands of Velothon participants pedal through Pontypool, thousands more have their eyes on the Torfaen County Borough Council website. Its online map has been hailed as the best way to navigate around road closures during the event. But that's just one of the ways Torfaen uses Spectrum Spatial. Torfaen is leveraging Precisely's mobile-ready location intelligence solution to further its goals of creating cleaner, greener communities, improving educational attainment, and providing better support for its most vulnerable residents.  Learn more.
Orange Romania Broadens Data Access for Greater Operational Visibility
A subsidiary of Orange Group, one of the world's leading telecommunications operators, Orange Romania understood that centralizing data was imperative. The customer service department needed to quickly answer questions about available coverage or outages in specific locations throughout Romania. Spectrum Spatial simplifies the process of consuming, analyzing, and viewing data and then sharing it within the company.  Learn more.
Build a successful business with the right tools and resources
Spatial analytics solutions generate location intelligence and provide additional insights into the "where" and "in what context" of your data. This context supports applications in analyzing economic trends, demographics, competition, politics, sales, transportation, and even the weather.
However, location intelligence has taken on a more critical role as disruptive forces like IoT, mobile, and social connectivity converge to create big data opportunities.
Big data and cloud native location intelligence solutions make vast quantities of data consumable with geo-enrichment and automated catchment creation. These capabilities enable you to run spatial operations within native environments, then use the location-enhanced results for AI applications linked to machine learning and augmented analytics.
Precisely offers a unique approach, embedding location technology within big data and container processes. When you embed rather than connect, you can interpret transactional data faster and resolve critical business issues with the clarity.
Learn more with the Location Intelligence for the Cloud eBook
Businesses and organizations that see the advantages of deploying spatial analytics into everyday business practices are accessing location intelligence solutions in a variety of platforms and environments.
Whether you're looking to use a stand-alone desktop application, access services through an online Software as a Service (SaaS) product, embed capabilities in your business processes through a cloud native Software Developer Kit (SDK) or API, leverage a hosted solution, or install on-premise, we have the tools and resources you need to be successful.
Don't miss key insights
Data drives every decision. Yet most organizations miss out on key insights because it's too hard to access, interpret, and deliver the analysis in the right place, at the right time.
Geographic information systems (GIS) technology and the ability to perform spatial analytics is crucial to many organizations and becomes a fundamental resource underpinning applications from real estate site selection to sales strategy and citizen engagement.
Rather than adding to the complexity of business data, location has the power to bring order and can serve as a common link between silos of data. Location intelligence gives you the power, control, and flexibility to overcome key business challenges. Spatial analytics turns data into actionable insights across users and departments. Location intelligence can be integrated into any workflow and can customize experiences to drive more efficient and enlightened decisions. Leveraging open data standards, interoperability, and scalability, Precisely solutions make it easy to activate geospatial data for your unique needs and reveal actionable insights to drive superior outcomes.