Location Intelligence & Data
Spatial analytics solutions
Reveal spatial relationships hidden in your data to power better decisions with location-based context
Unleash the power of location-based context
Location intelligence has become part of our everyday lives – so much so, that we constantly use location data without even thinking about it. We're tethered to our mobile phones and apps like fitness trackers, store and doctor locators, maps with points of interest, turn-by-turn driving directions, and other services.
That's why using location to analyze data just makes sense. Leveraging data visualizations can reveal hidden patterns and relationships that move users from "what happened" to "how," "why," and "in what context."
Process spatial data your way with Precisely:

Cloud-native SDK

APIs

Managed Solution

SaaS

Desktop Mapping

On-Premises Solution
If you only use graphs and charts without adding critical location-based context from data enrichment and spatial analytics, you're missing out on a new aspect to predictive analytics and modeling, and actionable insights that provide:
Comprehensive view of risks and opportunities
Greater competitive edge
Better business decisions
Location has the power to bring order to data and serve as a common link between data silos, becoming a fundamental resource underpinning applications like real estate site selection, sales strategy, risk analysis, citizen engagement, and beyond.
Precisely is the only spatial analytics solutions provider supporting organizations on every step of their data integrity journey, powering confident business decisions through maximum accuracy, consistency, and context in data.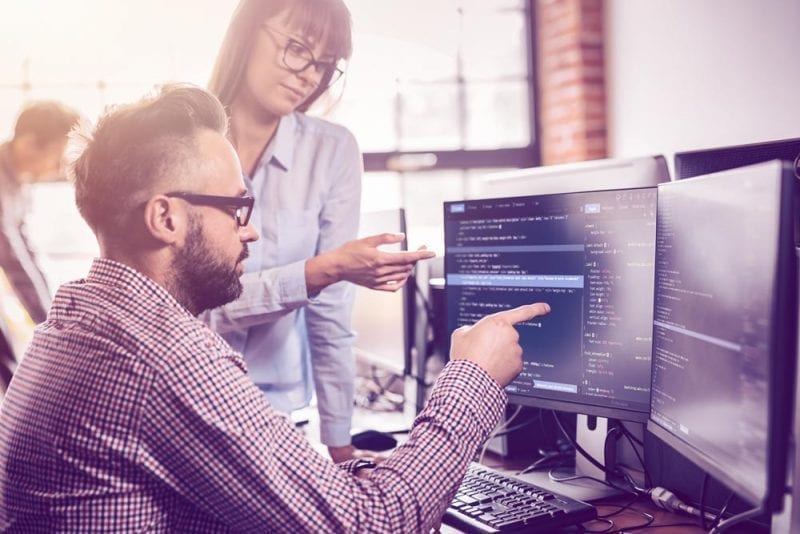 Meet evolving expectations
As subscriber expectations continue to increase, competition becomes even more intense, and as revolutionary technologies using 5G are introduced, telecommunications companies need to take advantage of the massive amounts of customer, network, and location data generated each day.
The critical context provided by location-based data is key to fueling new analytics that help you anticipate needs and redefine processes that:
Improve service to your customers
Close the digital divide in underserved communities
Reduce churn and increase reliability
Ensure competitive advantage through better planning for network expansion and maintenance
With a contextualized view of your network, you're also easily able to identify existing or potential subscribers in your service areas to up-sell new or improved products and services – driving revenue and market growth.
Optimize network planning
To expand critical capabilities and deliver optimal service, location intelligence and data enrichment solutions are a must-have. They equip you with an ability to pinpoint the locations of cell towers, small cells, and Wi-Fi with precision – which is particularly important against the accuracy requirements associated with 5G wavelength frequencies.
But 5G success doesn't hinge on accurate locations alone. These frequencies are greatly affected by building footprints, building material composition, and so much more. Enriching these locations with a wealth of nearby attributes can provide a more informed view of factors relevant to network planning.
Highly accurate global geo addressing solutions can enable subscriber enrichment to identify 5G fixed wireless opportunities in underserved fiber areas. A location-intelligent view enables you to create digital twins of locations and identify low-strength signal areas and "dead zones" with insight into real-time network performance.
Network analytics are also strengthened and automated by integrating spatial analysis and cloud-native geoprocessing. As an example, think about a common planning exercise telcos undertake when they consider upgrading networks. They need to evaluate revenue potential against legacy networks, so capacity and capability are front and center.  By visualizing subscriber network behavior, Communication Service Providers (CSPs) can gain valuable insights and plan strategically, avoiding unnecessary expenditures with a more sophisticated view of their assets and subscribers.
Add speed and accuracy to underwriting
Location intelligence and spatial analytics play a crucial role in the insurance industry. Take, for example, the rise of record-setting weather and wildfire events. It's never been more important for underwriters to have as much context as possible to accurately assess risk and price policies – context like:
How far is a property from the coast?
Does it sit within a flood zone?
Which emergency services are nearby?
Precisely solutions provide a comprehensive view of each structure and the risks associated with it by using spatial analytics with risk datasets specifically helpful for property underwriting. Insights include co-tenant/adjacent risk and exposure to catastrophic, natural, or man-made disasters.
Faster underwriting and greater pricing accuracy are made possible by rules-based analytics, smart alerts, and process automation.
Manage catastrophic risk
Climate change and the uptick in extreme weather events make it harder to manage catastrophic risk. Even so, insurers can maintain a competitive advantage by better predicting, evaluating, and reducing catastrophe risk.
But how do you accomplish that? Capabilities that can make a huge difference include:
Spatial analytics and accurate data that expose catastrophe risk factors

like wildfires and other land-based events, along with

major weather events

and natural disasters

Wildfire data to better prepare for these often-unpredictable natural disasters by learning from previous incidents
Weather data for a hyperlocal, context-rich look at historical weather events as well as real-time updates
These datasets are powerful capabilities that help you model risk, assess current portfolios, and increase pricing accuracy for new policies.
Efficiently process claims
There's always room for improvement when it comes to claims processes – it's time for better efficiency and more positive policyholder relationships. To meet customer demand and respond to claims quickly and correctly, you need in-depth risk analytics you can count on to automate and bring efficiencies to the process.
You can make claim processing that much easier with context like:
What properties are in the path of a wildfire or a hurricane?
How much exposure do we have due to a specific event?
What policies were in the path of a tornado?
Spatial analytics help you identify policies affected by an event ahead of time, reduce the number of assessors needed on a site, and help you respond to claims more quickly.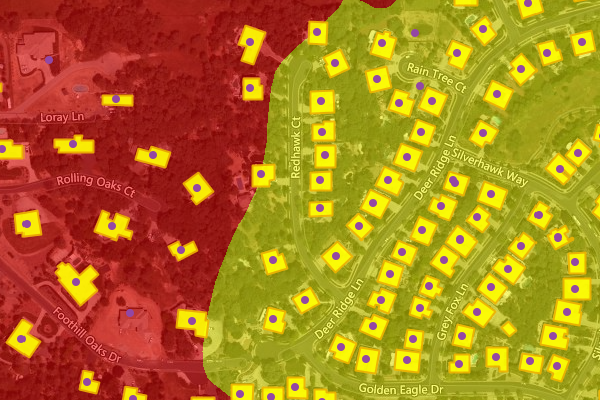 Inform site selection with location intelligence
The location of a store, restaurant, or branch can make or break its success. Evaluating locations with geospatial data and spatial analytics tools provides much-needed support for a site selection strategy.
For example, Precisely demographics and points of interest datasets tell you more about people and places, while our spatial analytics solutions let you analyze how they can impact store performance.
Street network data and proximity analysis tools also reveal a location's accessibility. Traffic metrics, peak drivetimes, and dynamic mobile trace data can inform when to expect high volumes of visitors. Creating a radius to analyze proximity to major roads or public transportation reveals how convenient the location is for customers, and the potential employment pool.
Understand the "why" behind site performance
Continuing to analyze the location of a store, restaurant or branch can provide insight into profitability, cannibalization, and customer activity, and help guide marketing campaigns.
Our datasets are updated frequently to ensure your business is up to date with the latest trends impacting the area. And our unique spatial analytics solutions provide software and data to create actionable insights and boost profitability.
Build location-based customer profiles
A customer profile isn't complete without location, and accurate, in-depth customer profiles make hyper-personalization possible. You're then able to:
Customize marketing campaigns
Target desirable customers
Personalize experiences to meet rising consumer expectations
It's all made possible by unlocking hidden relationships with a location-based, contextualized view that's made accessible through spatial analytics tools.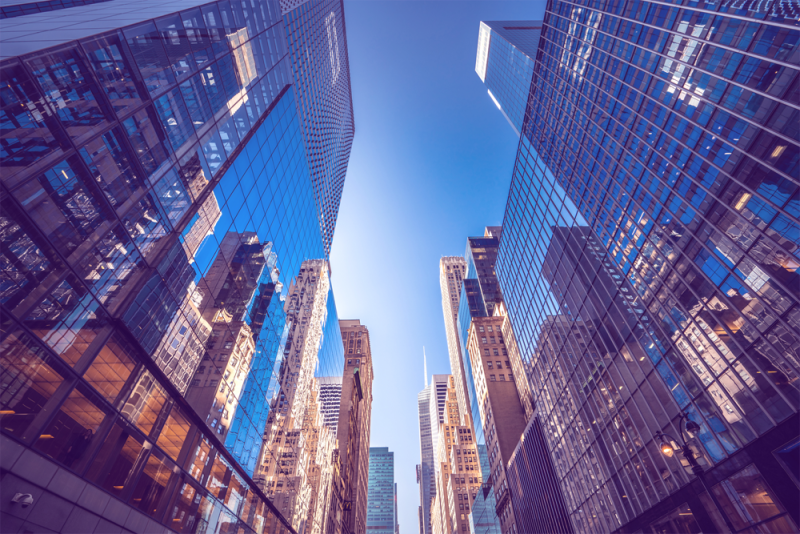 When you're looking for new avenues to grow your business, it can get overwhelming – fast.
There are so many questions to consider, like:
How do you look for new customers in the catchment area of your store, branch, restaurant, clinic, or other location?
What's the best way to market to consumers who match your best customers?
Where are my competitors? What other businesses are nearby?
What are my customers' travel patterns?
How do you send the right message to your existing customers, or entice them with a new product or service?
What's the mobile traffic like in your area?
The questions may vary, but they all share one thing in common: their answers are hidden in demographic data along with business data from mobile apps, geo tags, and smart sensors.
When you leverage location — through accurate address data and geocoding — and use spatial analytics, you're able to:
Segment customers and prospects into specific target audiences and determine effective messaging
Identify new prospects that have the same characteristics your best customers
Understand who lives in and drives through a specific catchment area
Personalize experiences for your customers
Spatial analytics solutions make it easy to combine, organize, manage, and query data from across data silos. This approach is complemented by highly intuitive visualization which works across devices, meaning more users across your organization can gain valuable insights.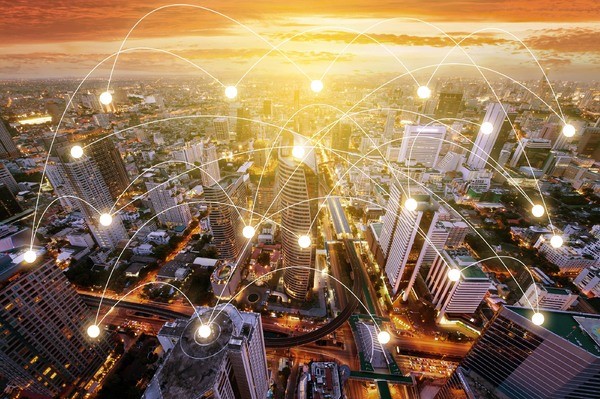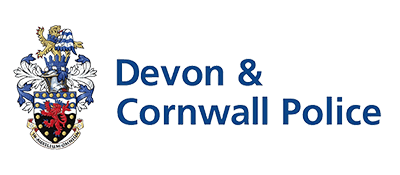 Customer Story
Devon and Cornwall Police keep world leaders safe at G7 Summit
Devon and Cornwall, the UK police force, shares ground-breaking use of GIS technology for security planning, with MapInfo Pro playing a key role to unlock maximum context from geospatial data.
"The combination of all the GIS data and capabilities allowed us to create a virtual world that we could walk around in – visualizing where our officers were going to be stationed and where our partners needed to be. It allowed us to have a complete model of the operation before it had even begun."
Robert Goldsmith, GIS and Mapping Manager
Devon and Cornwall Police
Simplify access to spatial data with the right tools and resources
Working with spatial data has long required specialized tools, advanced systems, and expert users. Even with those tools and capabilities, location-based insights often stay within specialized departments. This has kept businesses from using location intelligence more widely and effectively.
While we meet the needs of your specialized spatial analytics users with our enterprise geospatial solutions, we also help you democratize spatial data by providing non-technical users with access to spatial insights. You can integrate location-based insights into day-to-day business operations by embedding spatial insights into existing business applications, workflows, and business intelligence dashboards using our powerful software development kits (SDKs) and APIs.
Why does democratizing access to spatial data matter? It enables business users across your organization to quickly understand geospatial relationships and make decisions to:
Increase customer satisfaction
Better meet business-critical metrics
Drive new business
And with role-based access to data and tailored spatial capabilities, you can deliver specific capabilities, designed for the people who need them. For example: call center staff can direct consumers to your nearest location, marketing can discover a universe of new prospects that look just like your best customer, and underwriting can understand a property's relationship to potential risk factors.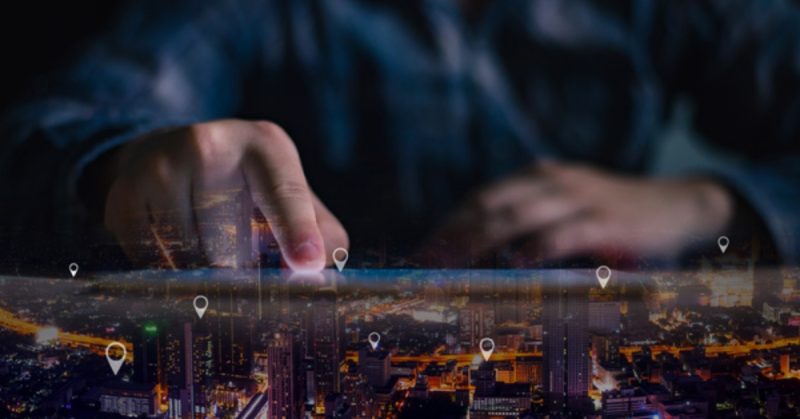 Reveal critical context with the Precisely Data Integrity Suite
Location data is being created at a greater rate than ever before. To maximize its impact, you need a scalable location intelligence solution that can harness the wave of rapidly growing spatial data, providing you with the essential context needed to build trust in data.
The Data Integrity Suite's spatial analytics capabilities provide hyper-accurate location insight by enriching and visualizing location data with unmatched performance and scale. With the Data Integrity Suite's location intelligence capabilities, build trusted data for more confident decisions through the essential element of context based on location.
Build business success with new insights
Location-based context empowers confident business decisions grounded in visualizations of data patterns that would otherwise be hidden. Businesses and organizations that see the advantages of deploying spatial analytics into everyday business practices are accessing location intelligence solutions in a variety of platforms and environments, like:
Big data and cloud-native solutions that process vast quantities of spatial queries quickly and enrich business data with:

standard data, like property attributes
dynamic data, like demographic movement or weather changes over time
travel time and/or travel distance
Run spatial operations in native environments, then use the location-enhanced results to feed AI applications linked to machine learning and valuable augmented analytics.
Managed environments and Software as a Service (SaaS) capabilities that save both time and money. Choose a managed services option where Precisely manages your environment – in your cloud or ours. You gain all the benefits of cloud, without having to manage software updates or deal with compliance yourself – leaving your internal teams to focus on what they do best.
SaaS provides all the benefits of managed services, along with a superior user experience, access to modern architectures, and faster product updates.
Web mapping solutions that make location insights accessible for people with no specialized or geographic background, providing instant access to better business decisions. You capture the same deep level of spatial analysis and share valuable insights across the organization, while providing a much more user-friendly experience.
Our unique approach embeds location technology within container processes, such as Kubernetes. When you embed rather than connect, you interpret transactional data faster and resolve critical business issues with clarity.
Leveraging open data standards, interoperability, and scalability, our solutions make it easy to activate geospatial data for your unique needs and reveal actionable insights to drive superior outcomes.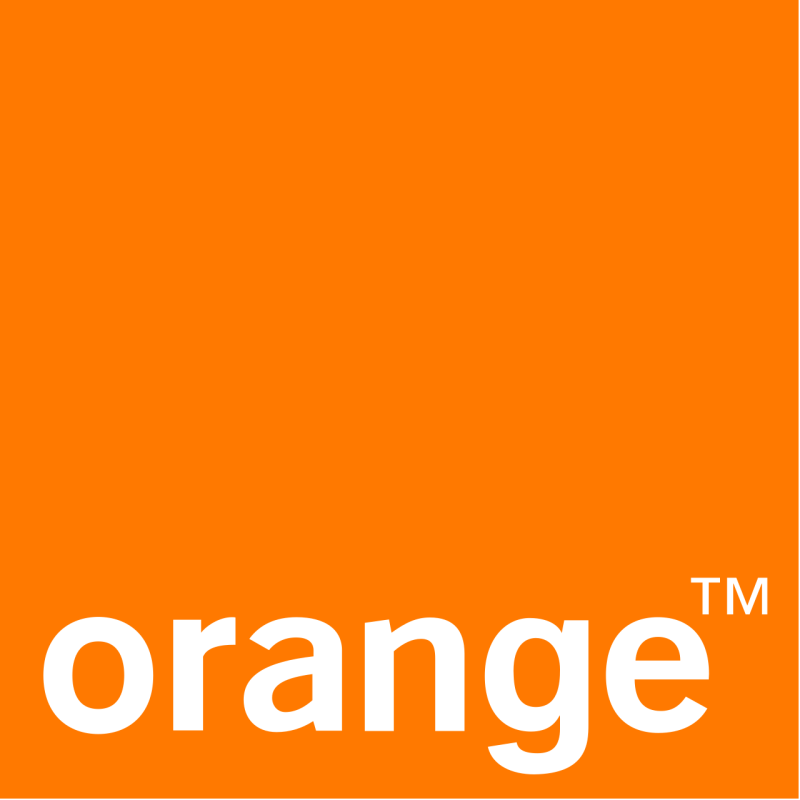 Customer Story
Orange Romania broadens location data access
Orange Romania understood that centralizing data was imperative. The customer service department needed to quickly answer questions about available coverage or outages in specific locations throughout Romania. Spectrum Spatial simplifies the process of consuming, analyzing, and viewing data and then sharing it within the company.
"For companies that need a solution that will be ready very quickly, I highly recommend Spectrum Spatial. The solution is very easy to deploy, configure and manage on an ongoing basis."
Marius Dediu, GIS Architect
Orange Romania
Explore our spatial analytics products
We're ready to help you create a combined and enhanced view of multiple business data sources, including internal, public, and third-party enrichment data.
That leads to deep spatial analysis that has a true impact on your business – accelerating your journey towards trusted data, with hyper-accurate location insight and unmatched performance.
And our flexible deployment options ensure you have the tools and resources you need to be successful.
What makes the most sense for your business?:
Online Software as a Service (SaaS) capabilities
Embedded capabilities in your business processes through a cloud native Software Developer Kit (SDK) or API
Hosted/managed solution
Private cloud environment
On-premises installation
Stand-alone desktop application
Whatever option you prefer, we're here to help you make better decisions that elevate your business – thanks to critical location-based context.