Data matching and entity resolution solutions
Accelerate confident decision-making, improve customer engagement, and comply with complex regulations with an automated, intelligent data matching and entity resolution solution
Data matching and entity resolution
Automated data matching and entity resolution are critical to ensuring accurate, trusted results and insights. Deduplicated data:
reduces costs and boosts efficiency with intelligent, automated processes
accelerates confident decision-making
enables you to delight customers and increase marketing results with a single customer view
enhances fraud detection capabilities
improves regulatory compliance with a variety of mandates including Know Your Customer
These use cases for entity resolution typically involve massive volumes of disparate data stored in operational systems and analytics repositories, both on-premises and in the cloud.
To distinguish matches that indicate a single specific entity, you need to test multiple passes of data in a variety of permutations.
This may include the use of large-scale artificial intelligence models with options for sophisticated multi-field data matching algorithms.
Ultimately, the goal is to deliver meaningful results that are easily understood by business users.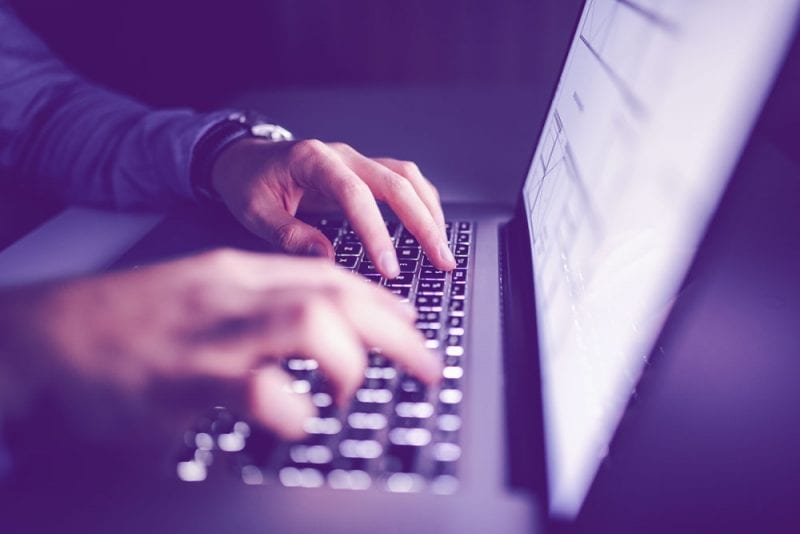 The use cases that benefit from our data matching and entity resolution solutions include:

Confident decision making

Customer 360

Anti-Money Laundering

Fraud detection
You need to achieve better, faster matching at a lower cost.
Accurate, efficient entity resolution to deduplicate data is an essential element of data quality. But how do you simplify, streamline, and automate this process?
The solution is to combine machine learning with human expertise, all with less reliance on IT. Confident matches can be achieved when you use a combination of artificial intelligence and configurable match criteria.
Business users need to receive data in a way that makes sense to them – and intelligent entity resolution capabilities make it easy. With just a few clicks, users can verify if the machine learning model is suggesting the right match decisions for their needs.
Boost the efficiency of your entity resolution process and put your business users in control with automated machine learning algorithms that reduce dependence on IT.
77% of data and analytics professionals say data-driven decision-making is the leading goal of data programs.But to drive those decisions, high levels of data accuracy are essential. Streamlined, effective data cleansing and enrichment produce the consistent, high-quality entity data your business needs.
Think about your business goals. Do they include use cases like these?
Accelerated decision-making
Regulatory compliance
Improved customer engagement and marketing
If so, you'll often need to match and link additional data to existing entities. These data types can include:
demographics
firmographics
location intelligence
This process helps you identify and minimize risk, reduce costs, and optimize processing.
Do you have what you need to level up your data quality?
Your business success depends on accurate data for the right insights, whether for a single view of critical business data, fraud detection, or analytics.
But as data volumes grow, it becomes a significant challenge to understand, measure, match, and complete entity resolution within that data, as well as ensure its quality and relevance for your unique use cases.
Inaccurate, incomplete, and missing data diminishes your ability to achieve the precise and accurate data matching needed to:
make better decisions – faster
detect and predict fraud
achieve high-quality customer experiences
boost operational efficiency
Precisely solutions help you address and resolve key data matching challenges. Here's a snapshot of what you can expect:
Gain upfront understanding of data content and quality with data profiling and business rules
Continue assessing the quality of these key fields over time with built business rules
Improve data quality and provide accurate, effective data for multiple use cases – thanks to the ability to cleanse, enrich, match, and consolidate your data as issues are identified
Read the case study "Solving Serious Data-Quality Problems is Key to AML Compliance for Global Bank". 
An accurate 360-degree customer view
Customer engagement is key for a successful business and requires a comprehensive understanding of customers and to protecti their data. Building an accurate 360-degree customer view is complicated and often key customer information is limited, flawed, out-of-date, or in silos. Putting data quality processes in place to standardize, cleanse, and enrich that data is critical to correctly match and resolve customer entity data and generate a trusted single customer view.
It's not just customer or personal data that organizations need to resolve, it's data for any type of entity – whether that be a party, household, business, asset, product, part, location, or something else.
Because data is a shared asset, the impacts of unreliable data are felt across organizations and threaten to derail important strategic initiatives.
This data often originates from many different and varied sources, which can lead to complex integration rules – not to mention, issues that spread far and fast across your systems and business processes.
This makes it critical to create a single, comprehensive, correct record for each unique entity. You achieve this by applying relevant data matching rules – and the configurability of our solutions makes that possible.
Improve data quality with machine learning
It's time for expert machine learning.
In today's competitive landscape, data quality matters more than ever. That's why data users across every industry need to take a more active role in data quality.
And yet, most machine learning applications aren't designed to build on the expertise of these users. Data cleansing and entity resolution software solutions typically require significant IT expertise. Design is technical and time-consuming, and the real data experts are a step or more removed from the process.
But now, new innovations combine leading-edge machine learning with intuitive tools business users can use to review and interact with data presented in familiar formats. Machine learning occurs directly as a result of users' actions, so entity resolution accelerates, and efficiencies increase.
Download the white paper "Data Quality Gets Smart" to find out how this approach helps you improve data quality with less effort and better results.