Solutions for Insurance Companies
Fueling stronger insurance processes through trusted data solutions. Enhance risk assessment with sophisticated geo addressing and spatial analytics, ensure data quality to drive consistency across the enterprise, and create better policyholder experiences.
| | |
| --- | --- |
| | Insurance |
Increase the speed and accuracy of your quote, and mitigate your risk
Know your best customers, identify cross-sell opportunities, and deliver a better policyholder experience
Acquire new customers and increase policyholder lifetime value
Our insurance solutions include:

Risk Management

Data Governance

Location Insights

Data Quality

Geo Addressing

360 Customer View
Solutions for Insurance Companies
Fueling stronger insurance processes through trusted data solutions. Enhance risk assessment with sophisticated geo addressing and spatial analytics, ensure data quality to drive consistency across the enterprise, and create better policyholder experiences.
In insurance, data is everything. Accurate, consistent, and contextualized data enables faster, more confident decisions when it comes to your underwriting, claims processing, risk assessments, and beyond.
Location intelligence – specifically the use of geo addressing and data enrichment – plays a crucial role in driving this type of data-driven transformation in the insurance industry. Take, for example, the rise of record-setting weather and wildfire events. It's never been more important for underwriters to have as much context as possible to accurately assess risk and price policies. Hyper-accurate geocoding and data enrichment make that possible.
Recent years have also seen a massive uptick in customers' desire for personalization, across industries. Streamlining the process of enriching customer data helps insurance companies unlock powerful, previously hidden insights that can be used to take the customer experiences to the next level – while boosting your competitive edge and increasing wallet share.
Data integrity opens the door to bigger, better decisions, ensuring your data is trusted and rich in context when and where it's needed most. Happier customers, reduced risk, pricing with pinpoint accuracy, and even more possibilities are ahead.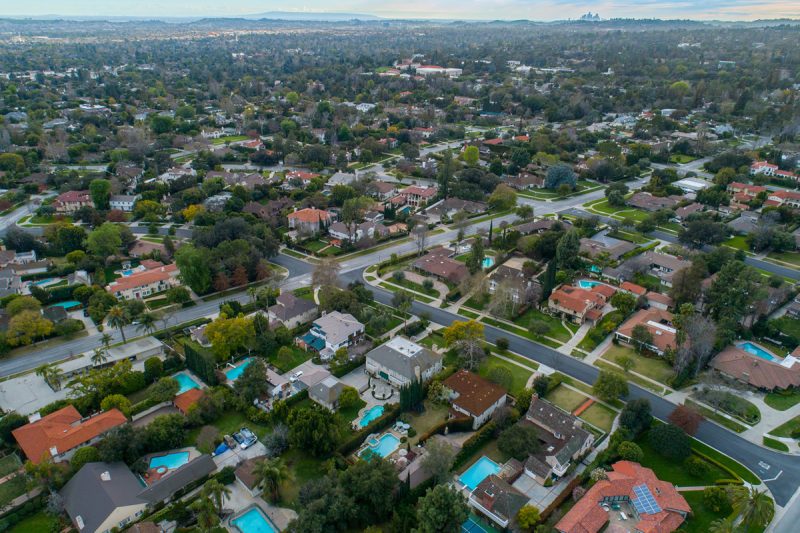 "The top insurance companies and over 300 carriers, brokers, and reinsurance organizations power underwriting accuracy with Precisely's geo addressing solutions."
Underwriting accuracy greatly impacts an insurer's profitability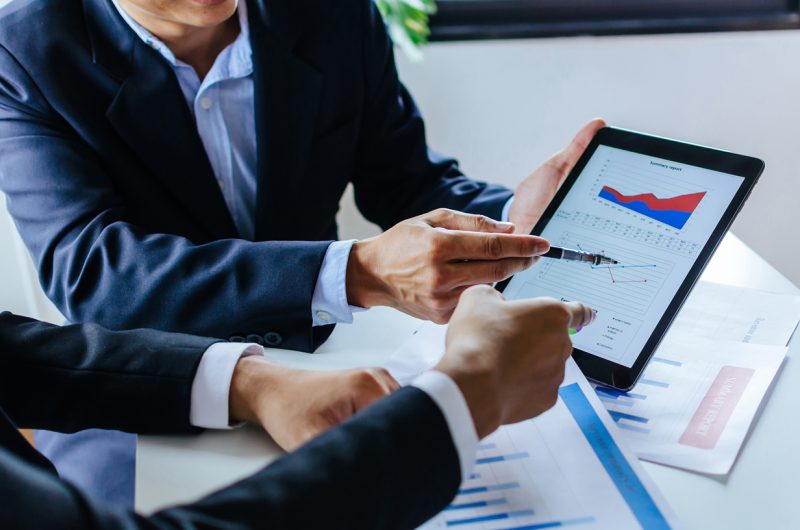 Over 1 million underwriters rely on Precisely to deliver data that is accurate and consistent across the business with the context needed for informed business decisions.
And yet, under- or over-pricing are common issues, and deselection is a concern. To accurately determine the risk associated with a structure, it's critical to have a full understanding of its exact location:
Where is the structure?
What are the associated risks?
How many other properties have been insured nearby?
Questions like these are key to determining whether to underwrite a structure, and for how much.
It's a complicated process, and inaccurate geocoding can introduce a variety of issues. For example: if a geocoder places a property in the land parcel's center rather than its actual location closer to the shoreline, the resulting policy will not be a true reflection of property risk. Hyper-accurate rooftop/in-structure geo addressing greatly reduces these inaccuracies in risk analytics, thanks to address verification, geocoding, and a unique identifier, the PreciselyID.
The PreciselyID allows carriers to link various risk and other datasets to understand even more about the structure and risks associated. Having an extensive data portfolio at your disposal provides greater context that enriches addresses and properties. Risk datasets related to wildfires, floods, earthquakes, and weather events reveal the history and propensity for hazards in certain areas.
These geographic risk analytics are incredibly valuable solutions for insurance companies, providing insight into co-tenant/adjacent risk, individual, and aggregate exposure from catastrophic, natural, or man-made disasters in near-real time.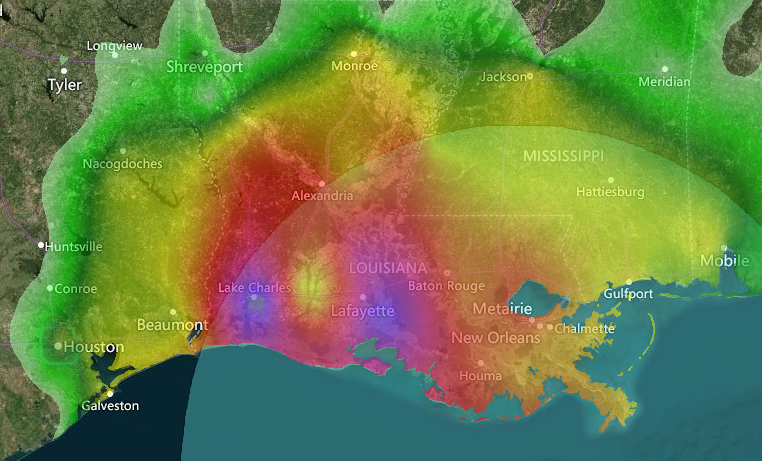 Climate change, the uptick in extreme weather events, and models based on less severe storms have made it more challenging to manage catastrophic risk. Customer expectations around claims and settlements are also on the rise.  Even with our changing environment and increasing customer demands, you can still maintain a competitive advantage by better predicting, evaluating, and reducing catastrophe risk – you need the right combination of technology and data expertise to build a solution.
Capabilities that can make a huge difference include spatial analytics, and accurate data on catastrophe risk factors like wildfires and other land-based events, along with major weather events and natural disasters.
Our risk datasets incorporate the PreciselyID, enabling you to easily link high-risk zones with affected addresses, parcels, and associated buildings for evaluating risk exposure. Wildfire data helps insurers better prepare for these often unpredictable natural disasters by learning from previous incidents, while weather data provides a hyperlocal, context-rich look at historical weather events as well as real-time updates.
Insurance companies can use these datasets to model risk, assess current portfolios, and increase pricing accuracy for new policies.
Risk management for commercial insurance carriers
An understanding of co-tenant and adjacent risks is crucial to ensuring underwriting accuracy. With powerful analytics, commercial insurance companies are able to easily identify businesses in the same building, or on a nearby parcel which may expose the insured property to additional risk.
To make the underwriting process even more swift and accurate, commercial and residential data points take away slow, manual processes, and reduce your risk.
Leverage your most valuable asset with confidence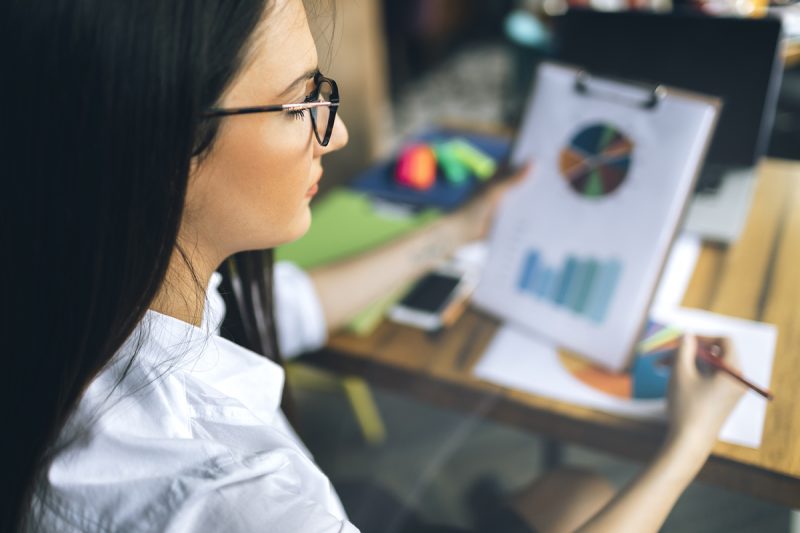 Insurance organizations are more data-driven than ever … but if data isn't easily discoverable, understood, and trusted, what's the point?Visibility into data across business silos, between core business applications, and even across legacy to digital transformation initiatives have made this more time-consuming and complex. The results?
Analytical insights that aren't complete, accurate, and consistent
Fines, penalties, and negative press due to data policies that aren't completely understood, managed, and compliant
Operational inefficiencies and inaccuracies around critical core business operations like underwriting, claims, billing, and finance
Do any of those outcomes feel painfully familiar? You need data governance and data quality.
This dynamic duo of data solutions is your superpower: providing the policies, processes, rules, roles, and responsibilities that help insurance organizations manage data as a corporate asset – ensuring that it's understood, cleaned, and maintained within a data framework that mirrors your business model.
Our powerful data catalog elevates you even further, leveraging machine learning with robust semantic tagging so you can easily discover similar and related assets.
Collaboration and complex reconciliation
Building a solid framework and process is only valuable if you can track and monitor permissions, changes, and requests. Collaboration is key, and a no-code workflow makes it easy and streamlined.
The goal of any organization is to grow, but you need a solution that's flexible and scalable enough to keep up – without disruptions to the business. Think of all the financial and policyholder data that's continuously received from third parties; data quality checks, validation with known datasets, and complex reconciliations with internal and external data ensure no data is lost or transformed incorrectly.
That means increased accuracy of policies, claims, and other critical business data – protecting your reputation and building customer trust.
Respond quickly and with confidence
"50% of claims are weather-related"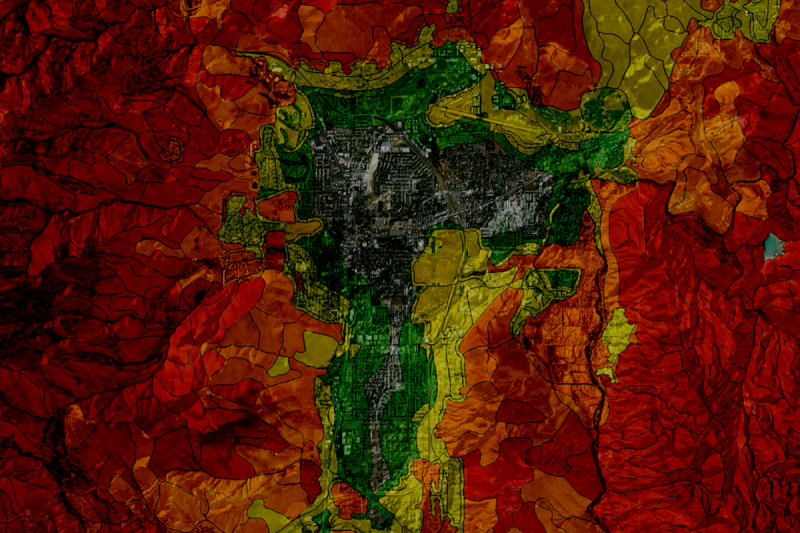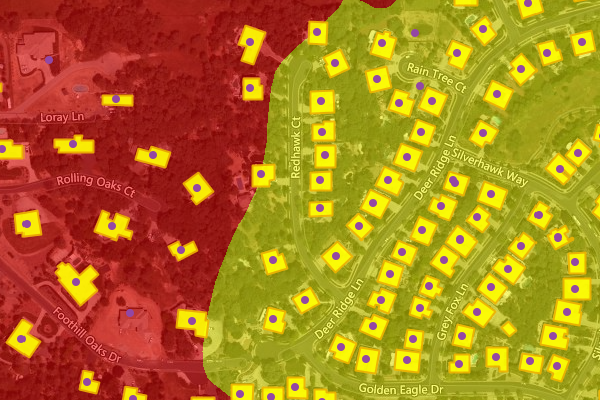 There's always room for improvement when it comes to claims processes – it's time for better efficiency and more positive policyholder relationships.To meet customer demand and respond to claims quickly and correctly, you need curated standard and dynamic datasets, and in-depth risk analytics you can count on to automate and bring efficiencies to the process.
Beyond an automated process, when a claim is flagged for review, easy-to-access mapping and data management tools can streamline operations for a claims processor, for quick visual confirmation that a property was affected by an event.
Claims often move through various systems and processes throughout their lifecycle. Here are just a few of the ways that the right data solutions can make the life of a claims manager that much easier:
Mitigate risk and ensure that no claims are dropped or transformed incorrectly with the ability to validate data in motion
See exactly where a property lies with a more accurate and contextualized view of an address on a policy. Specially curated datasets will enrich the location with even more information
Use insurance-specific datasets to gain address-specific risk attribution as well as a polygonal representation of hazards, such as buildings, for deeper risk analytics
Manage fraudulent claims more efficiently by pinpointing the exact location of an insured property – confirming the legitimacy of a risk event and measuring its severity
Respond to claims effectively by linking a property's geographic location to the contextual information needed, with the PreciselyID.
The ease-of-use provided by the PreciselyID empowers the most effective and accurate claims management.
Better understanding, greater growth
If you don't know your market, the message is irrelevant.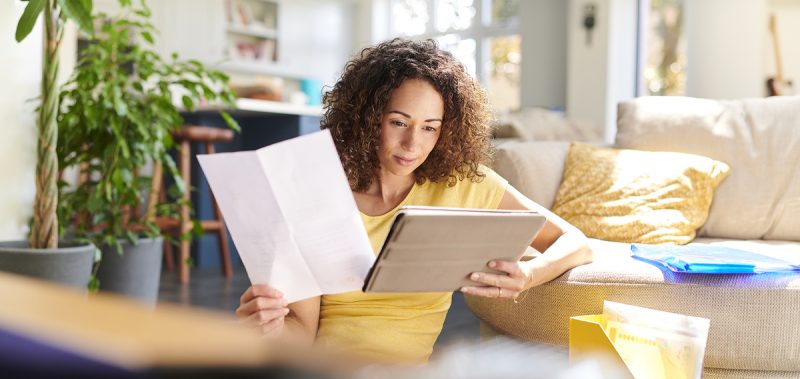 The secret to policyholder acquisition lies in personalization. Finding the right markets to target with your messages and insurance products saves valuable time and money.
Identifying the profile of your "best customer" through demographic insights, data, and market analysis is an important step in this process – one that should then be amplified through data enrichment and analytics, helping to match that profile to the universe of potential new customers.
With this powerful information, you can break down previous barriers and identify prospect concentration by area, opportunities in higher-risk zones, and where to cross-sell to existing customers. Sales and marketing teams can also gain momentum with a stronger understanding of these analytics through data visualization.
Analytic results are far more accurate when demographics are put in context of the locations most relevant to your needs. Demographic insights are typically based in local administrative, postal, or census boundaries, but circumstances can vary widely from neighborhood to neighborhood, even block to block.
That's why you also need more extensive data that's measured, modeled, and tailored for your business objectives.
Data quality and geo addressing are also crucial to business growth initiatives like cross-selling. The reality is that this data is siloed, policy-centric, and data model-specific – all of which makes it difficult to aggregate and enrich. Validating and enriching data, removing duplicates, and ensuring a single view of each policyholder enables you to delight your customers and derive the insights that enable you to grow and expand your business.
Find success with policyholder personalization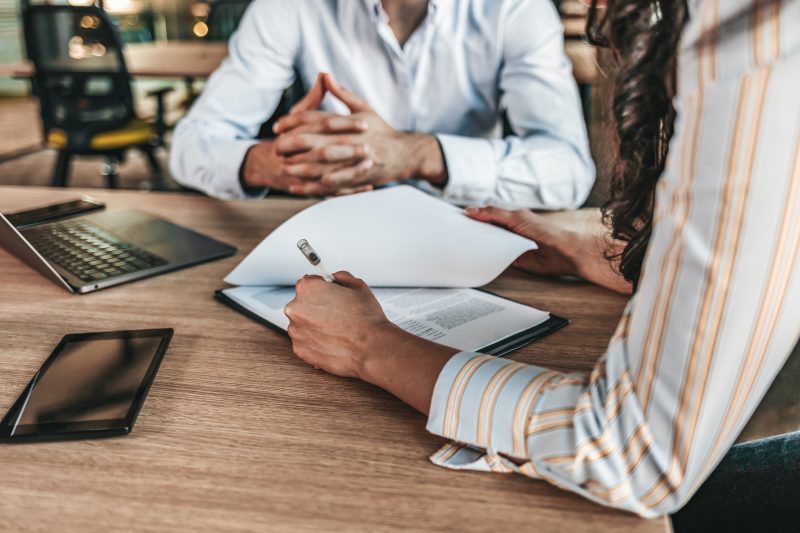 Digital modernization has meant that consumers across industries crave – and simply expect – experiences that are fast, seamless, and tailored to their own needs. The insurance industry is no exception.
Meeting increasing policyholder expectations is a top priority for insurers, in addition to risk analytics and modeling. Customer analytics and demographic datasets can reveal detailed information about consumers, their lifestyles, and preferences that can be used to develop the personalized offers and messaging that will truly make an impact.
Ensuring data accuracy and a single view of each policyholder provides the best possible customer experience whenever they interact with your organization.
Data and location intelligence can also decrease your response time to claims and policy quotes. The fast-tracked analytic capabilities provided by our PreciselyID enable insurers to meet customer demand and watch those satisfaction ratings climb.
But before a claim even has the chance to occur, today's insurance carriers are looking to help policyholders with pre-event warnings coupled with suggested actions to protect life and property.
Data and location intelligence are integrated into more customer satisfaction programs and activities than ever before, keeping policyholders happy and loyal.
Stay on top of changing regulations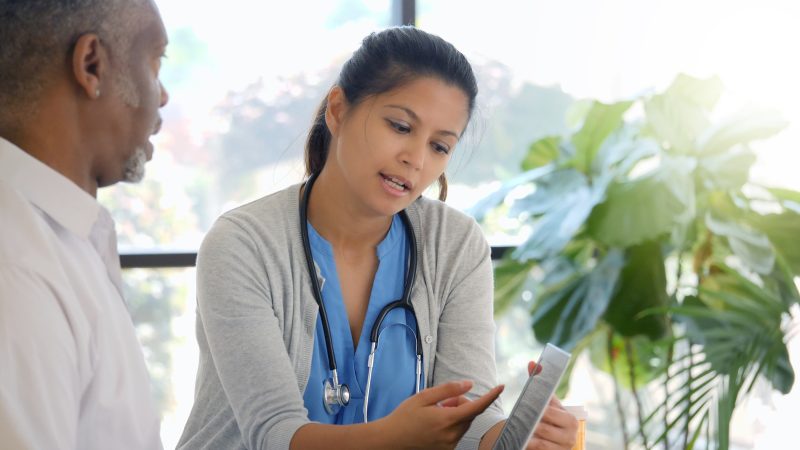 Checking all the boxes when it comes to healthcare regulations and mandates can be meticulous and challenging for insurance companies.
To meet these challenges head-on and ensure compliance with privacy regulations as well as state and federal regulations like NAIC-MAR and HIPAA, data quality, and data governance are imperative for healthcare provider networks.
Essential data needs to be accurate before costly mistakes make their way through downstream systems. Data like:
Provider demographics
Network participation
Enrollment
Government subsidies
Shared accumulators from government agencies
Pharmacy Benefit Managers (PBMs)
Other third parties with your internal data
Once received, it's vital to ensure that data isn't lost or transformed incorrectly as it moves through various systems and processes, and payments are submitted. The keys to improved customer service and care quality lie in accurate member data and a single view of that data throughout its journey. Other areas of growth? Your Health Care Effectiveness Data and Information Set (HEDIS) scores, and STAR ratings.
Measuring and reporting on the ability to serve current and prospective members based upon the locations of their physicians is another top priority – and geo addressing can change everything.
Let's dive deeper into the importance of location intelligence here.
Having an incorrect location for a member can lead to an inaccurate Primary Care Physician assignment. On a larger scale, incorrect member or physician location within a network can affect an insurer's Network Adequacy and Network Optimization determination, ultimately leading to false reporting to state and federal regulators.
Geo addressing verifies and cleanses member and physician data, and accurately geocodes each address. Location intelligence makes the connection between those geographic locations and what actually exists or takes place there.
Willis RE
Incorporating the Precisely's Spectrum technology into analyst workflows enables Willis to undertake complex geographical risk analyses faster, more easily and with greater accuracy. Its data quality tools and international geocoding capabilities provide full control over the geocoding process.
"The Spectrum technology from Precisely has enhanced the service we offer to our clients by enabling them to make more informed decisions about their insurance and reinsurance costs."
Nigel Davis, Executive Director
Willis RE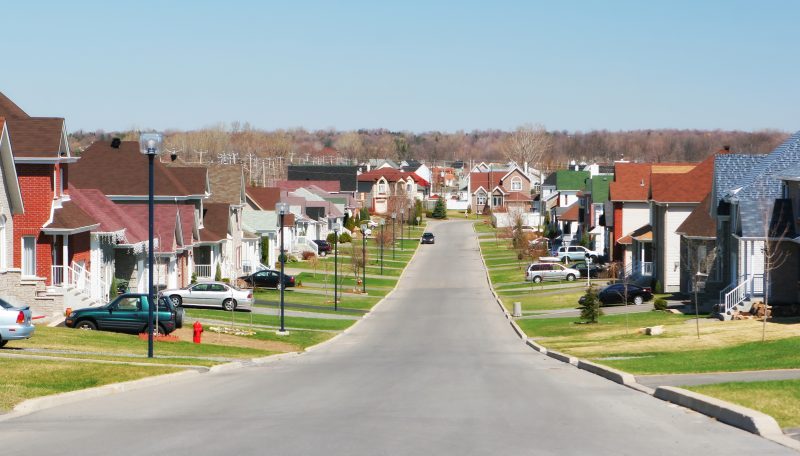 The common thread throughout all the solutions for these insurance industry needs is location intelligence.
Beginning with the data in your policy, billing, claims, CRM, and business intelligence systems, our geo addressing capabilities easily verify, standardize, and cleanse the addresses, then assign hyper-accurate location coordinates (latitude/longitude) and our unique PreciselyID to each address, making it easy to add a variety of enrichment data.
Even more context can be derived using our spatial analytics capabilities and your business data to create and expose derivative attributes. Build context by querying or aggregating data to understand distance, geometry, density, and more. You can even build insights through map-based visualizations.
Whether your users are working in enterprise business applications, in-house tools, analytic or business intelligence dashboards, or industry-specific applications, we make context-filled data available through virtually any access method for better decisions.
Prepare to take your claims processing, underwriting, risk assessments, and more to the next level. It's all thanks to data integrity capabilities that ensure your data is trusted and rich in context – when and where you need it.
The PreciselyID connects your addresses with our data enrichment portfolio of over 400 datasets containing more than 9,000 attributes. Enrich your data with context like property attributes, risk data, weather changes over time, and more.