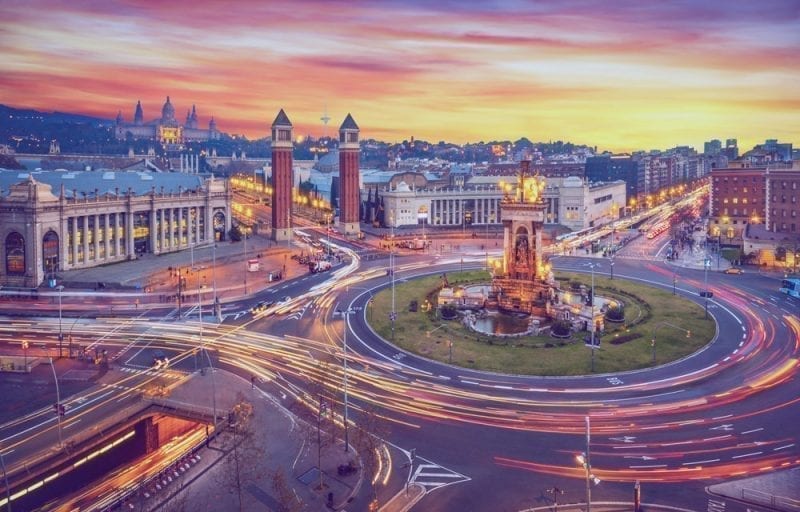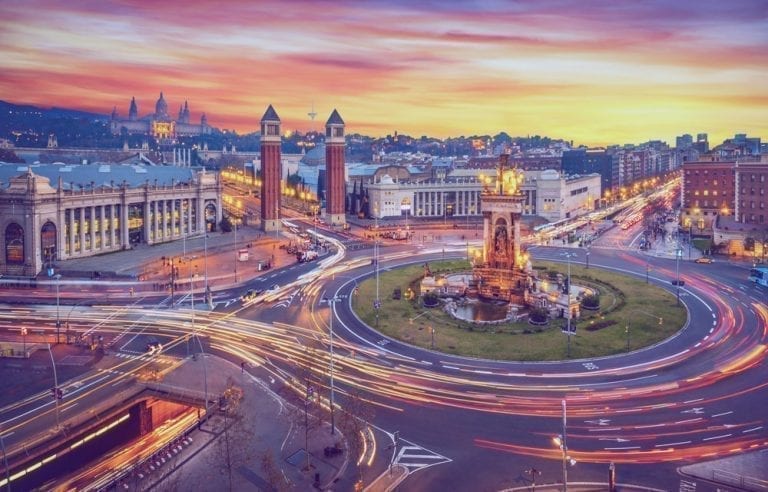 The Wonderful World of POI Data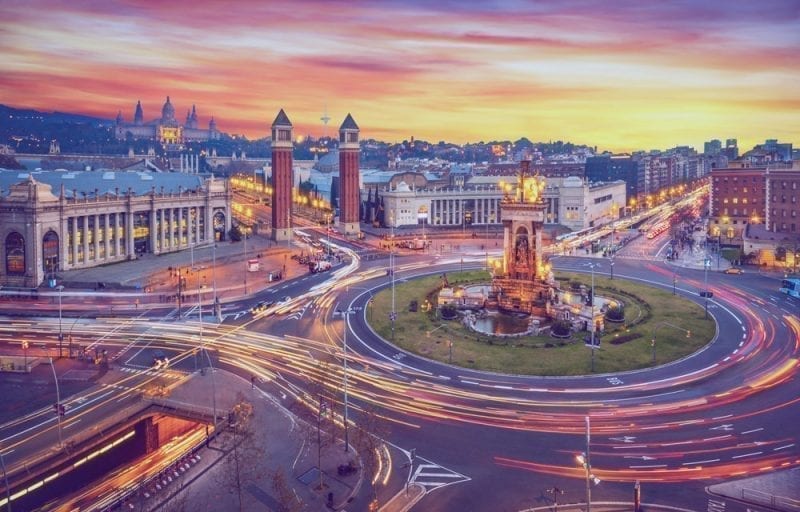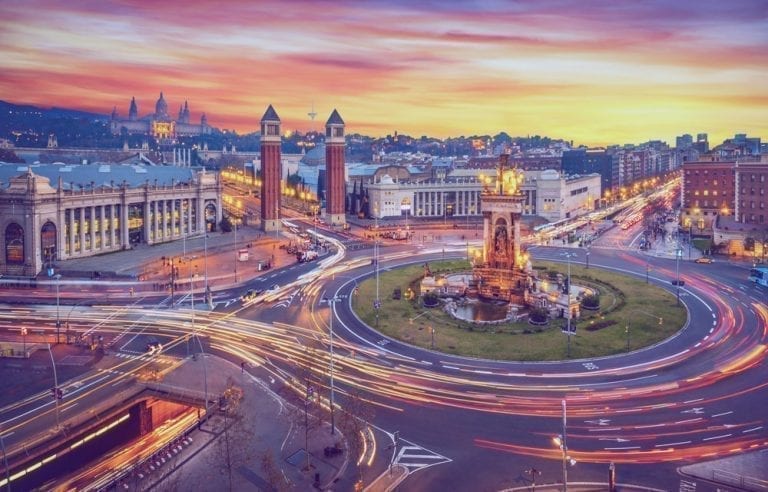 Points of Interest (POI) are being applied to address so many problems it's hard to keep track of them all. I feel like I learn of a new use case every time I meet clients – surprising things we've never thought about. Site selection, or deciding where to put a store or facility, is one of the most common applications for POI data. However, a client recently showed me a very sophisticated version of site selection that included public transit locations and routing to measure distances between Medicare clinics and public transportation stops.  The result allowed this firm to improve utilization of their services by offering additional transportation options only where required. This not only assured that they complied with legislation, but did it in a cost-effective way.
Choosing a business location is important as well. Many years ago, I worked for a company based in Bradford, UK. When our highest profile client came to visit, they parked in the car park and made their way the 20 meters to the front entrance. This turned out to coincide with the moment the police decided to carry out a raid on the flats opposite, and our client was caught in the middle. At this point my CEO turned to me and said "Andy, we need to find a better location." We moved to a shiny office in Leeds shortly thereafter.
Industries using POI data
Location impacts businesses in every industry. The below list summarizes how different industries use POI data for various purposes.
Financial Services
Financial Services professionals use POI data to:
Analyze information coming from points of sale to standardize incoming data: Bank branch performance is affected by the neighborhood it's in and what is nearby.
Detect and investigate fraudulent behavior: Understanding the location of businesses involved in a transaction reveals insight that may raise red flags.
Manage branch locations: Analyzing competition and opportunity for openings, closures and services offered increases the efficiency of firm operations.
Retail
Retailers use POI data to:
Insurance
The Insurance industry uses POI data to:
Locate businesses for risk analysis: Making decisions based on business' proximity to risk, such as flood zones and wildfires, helps mitigate risk.
Understand adjacency and exposure: Knowing what type of businesses are co-located with the property being insured can better price policies.
AdTech
The AdTech industry uses POI data to:
Analyze mobile location data: Seeing where consumers move throughout the day gives deeper insight into who they are, what they need, and how to reach them.
Deliver timely location relevant messaging: Reaching the right people with the right message at the right time increases customer satisfaction and retention.     
Telecommunications
The Telco industry uses POI to data to:
Real Estate
The Real Estate industry uses POI data to:
Market properties: Renting or selling a property is all about location, location, location, whether related to school district, commuting, or nearby amenities.
Analyze markets and valuations: Using hyper-accurate data for valuation models and market research for informed decision-making leads to higher profits.
Public Sector
The Public Sector uses POI data to:
Support economic development: Assessing a community's needs for products and services is dependent on understanding what they have or lack access to.
Manage infrastructure: Maintaining and planning public property and services, such as transportation, requires understanding where current infrastructure is and where it needs to be developed.
Plan for emergencies: Creating comprehensive disaster response plans that incorporate the location of supplies or facilities increases a community's resilience.
People and businesses interact with POIs every day for a variety of reasons. The above examples illustrate how versatile POI data can be across industries, but the real value is in their accuracy. When you're using POIs to make mission-critical decisions, they need to be precise and correct.
Keeping POI data fresh is no small feat.  According to research by Dun and Bradstreet, in the next 60 minutes 90 businesses will change their names, 193 businesses will move, and 692 new businesses will open their doors. And that is only for the United States. On a global scale, thousands of POI changes occur every hour.
On top of these operational changes affecting POI data is the proliferation of false business information flooding the market. The Wall Street Journal reported that in 2018, Google had to remove three million false business listings from their maps. There are individuals out there who make their living by creating bad POI data to give their clients an advertising boost. The same Wall Street Journal article interviewed one man who claimed he makes as many as 3,000 fake POI listings every day.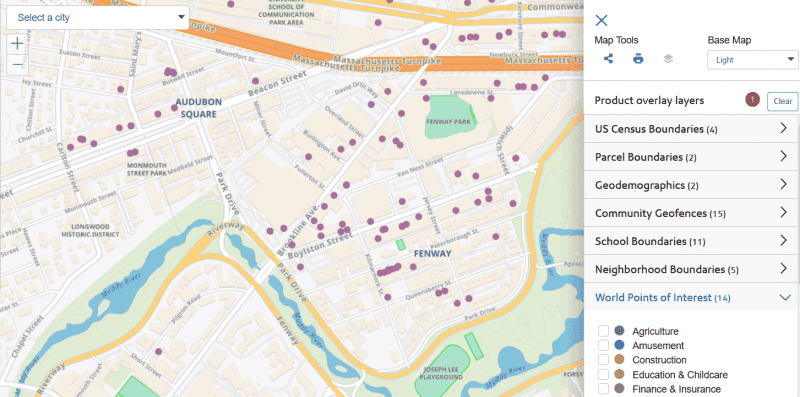 So, let's think back to the many uses for POI data outlined above. What would happen to those businesses and their customers if the data they were using was inaccurate?
The answer's not pretty. They would make critical business decisions on outdated, or even worse, blatantly false data. This could result in lower profits, lost revenue, increased customer attrition, and more problems that POI data is intended to solve, not make worse.
Data is an investment. When it comes to navigating the intricacies of POI data, businesses need to make sure they are investing in data of the highest quality and accuracy. The best way to accomplish this in the curation of POI datasets is to multisource from trustworthy providers. The director of Google Maps told the Wall Street Journal that "there is no single source of truth for all businesses in all categories." To get to the truth, you must go to multiple sources.
Bringing together POI data from disparate sources isn't easy, but when done right can have tremendous results for the end user. Standardizing and cleansing POI data from multiple sources ensures they work together nicely, removing time-consuming data prep time from an analysis.
Precisely Points of Interest datasets are multi-sourced, standardized, and cleansed to prevent bad business decisions. Updated frequently to ensure freshness, our datasets provide a diverse set of business, leisure, and geographic points in over 150 countries and territories across the world.
Read our eBook, Changing the Rules of Data, to see how companies are rethinking data-driven practices to keep pace and win in today's digital market.