Community and Market Link
Created using location intelligence software to perform point-in-polygon operations with address and boundary data, Community and Market Link products provide a flat text file of addresses associated to boundaries.
With Community and Market Link, users don't need to perform complex and time-consuming geospatial processing to understand the relationships between an address and the boundaries it falls within. Insights into customer activity, school districts, and township administration are available through a quick and simple lookup.
Using the PreciselyID unique address identifier, Community and Market Link can be used to connect with other datasets with information related to properties, natural hazard risk, points of interest, and demographics.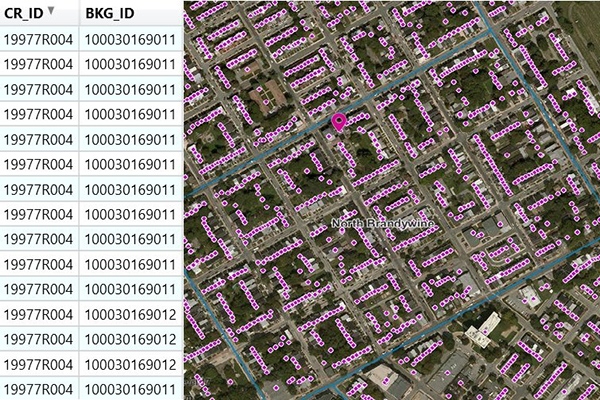 Benefits
Enhance understanding of customer activity
Develop accurate real estate profiles
See the hierarchy of boundaries for an address point
Link boundary information to risk, property, and demographic data
Identify new potential locations
Perform analytics to better understand markets
Details
Community and Market Link associates U.S. addresses to boundaries and are available in the following options:
Community Link – Colleges
Community Link – Metros
Community Link – Neighborhoods
Community Link – Residential
Community Link – Schools
Market Link – 5 Digit Zip Codes
Market Link – Carrier Routes
Market Link – Census
Market Link – Congressional Districts
Market Link – DMAs
Market Link – Time Zones
Master Link (includes all above boundaries)
Features
The most comprehensive and accurate coverage derived from best-in-class geocoding
Fast and easy lookup of important boundary information with a unique address identifier
Flat text file for flexibility in usage
Regular updates to ensure the latest data
ooioioiiiooioioiioiiooioiiiooiooiiioioioiiiooioioii
Specifications
Coverage
United States
Release schedule
Quarterly
Unit of sale
Country
Contact a product
expert today