Engage
your

customers

EngageOne Communicate is the user-friendly platform to design and deliver personalized, interactive communications while leveraging data from existing sources across all channels. Whether you're creating an email, chatbot or an interactive video, EngageOne Communicate's drag and drop designer makes it easy with no coding skills needed.
Build your Communication
Create Data-driven, Meaningful Engagements across Video, Chatbots, Email, SMS, and PDF's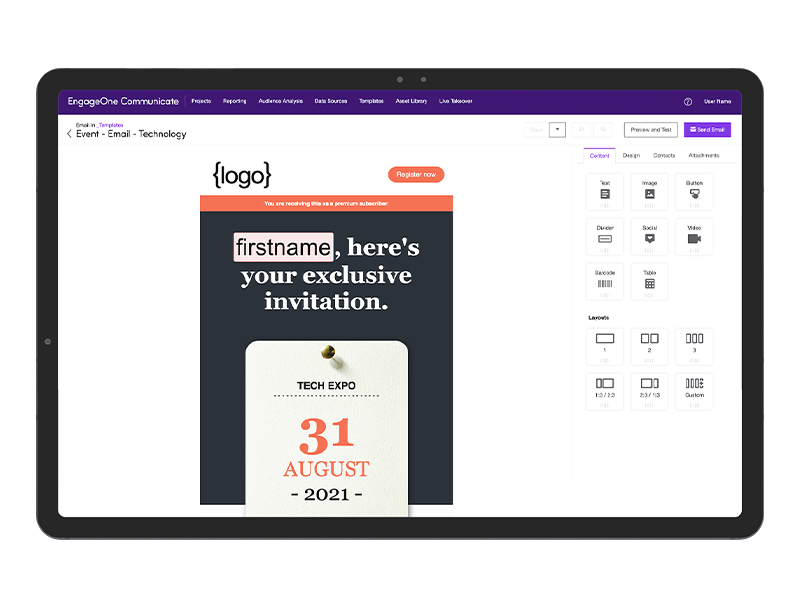 Email and SMS
Quick to create and send
Easily personalized using data
Formatted for your customers' devices
95% of texts opened within 3 minutes of delivery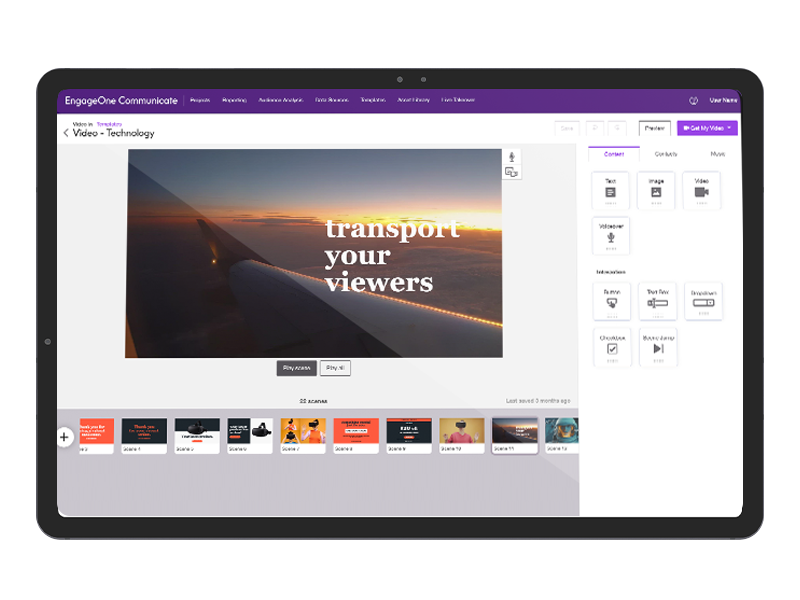 Video
Add interactivity, music, voiceover
Easily personalized using data
Each viewer charts their own unique experience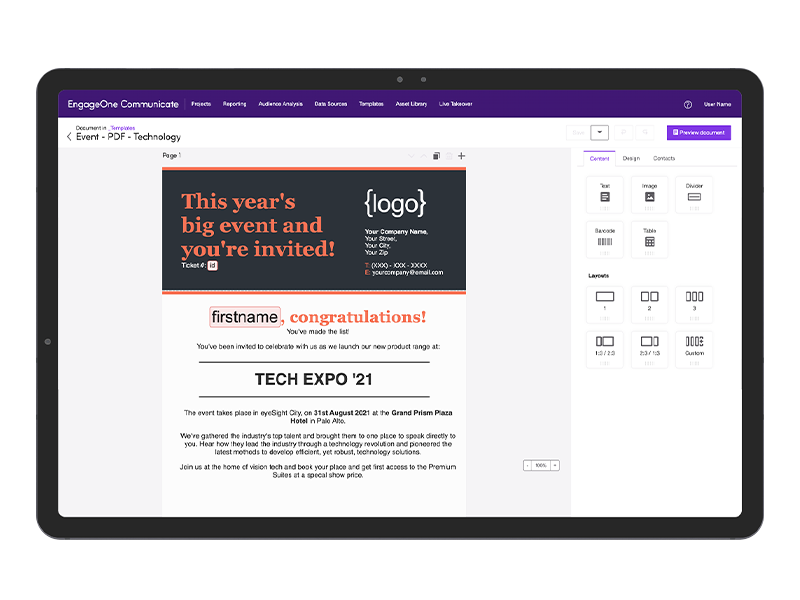 PDF
Easily attach personalized PDFs to outgoing emails
Add barcodes & QR codes and dynamic images
Preview PDFs using data before deployment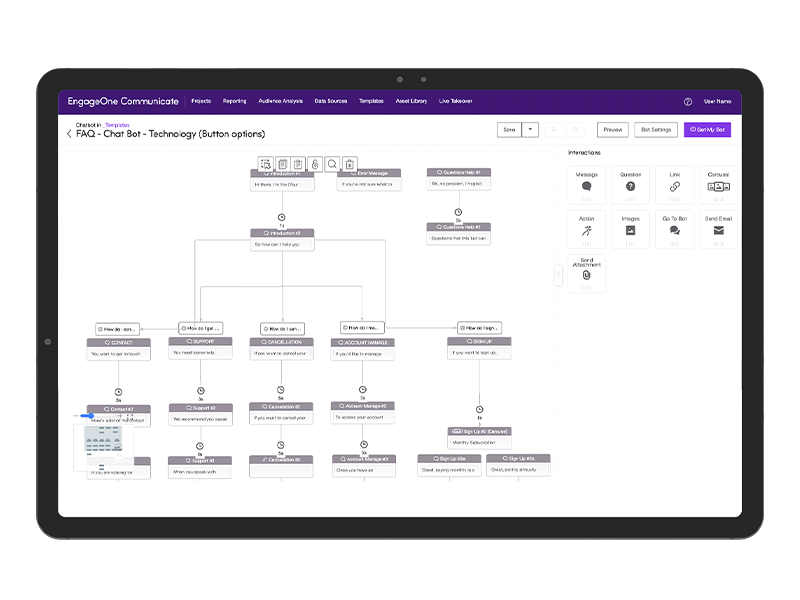 Chatbot
Chatbots can answer 80% of common questions
Easily personalized using data
Maintain a human connection with your customer
EngageOne
30 Day Free Trial
Sign up now for free and start creating data-driven multichannel communications in minutes.