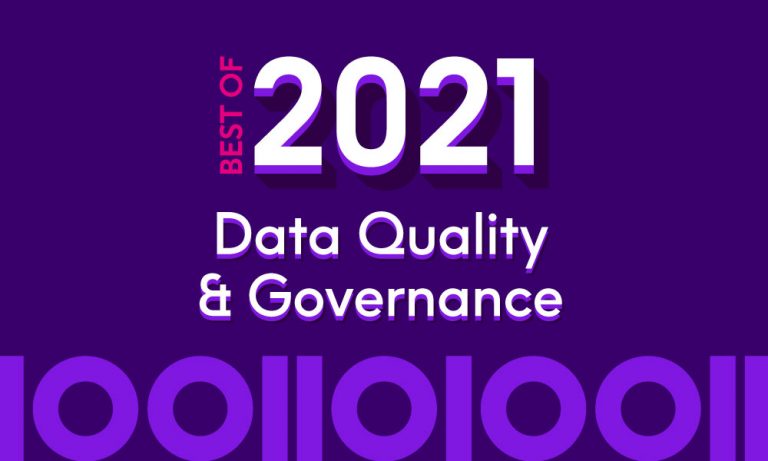 Best of 2021: Top 10 Data Quality and Data Governance Blog Posts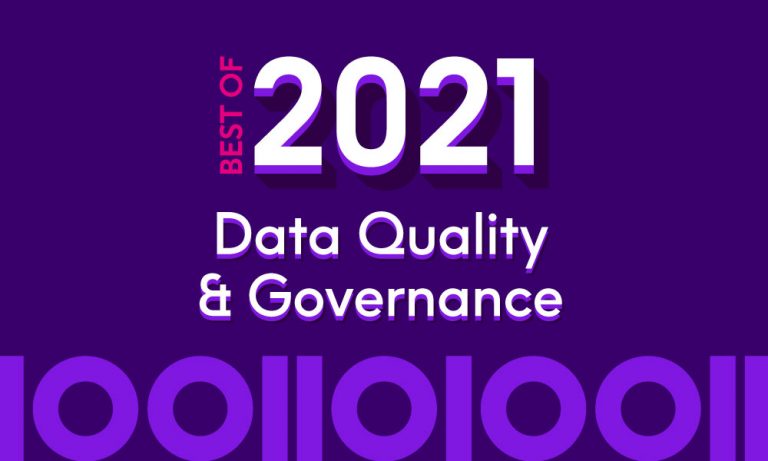 Data quality helps you understand your data and ensure it's accurate, consistent, and complete while a data governance framework allows you to proactively find and manage your data for better business outcomes based on trusted data. As 2021 ends, we would like to share our most viewed Data Quality and Data Governance articles from the Precisely blog. Let's count down the Top 10 blog posts of the year.
As more and more enterprises recognize the value of data analytics and data-driven decisions, the challenges associated with poor data quality have been brought to the forefront. As business leaders seek to leverage data for strategic advantage, the cost of getting it wrong is higher than ever before. Read more >
IT environments have grown vastly more complex in the past few decades, as enterprises have added a multitude of new data sources, all of which may necessitate data cleansing, matching, and standardization. Mainframes now sit alongside distributed systems that incorporate ERP, CRM, specialized logistics software, custom applications, and more. Mobile technologies, clickstream analysis, social media, digital marketing, and IoT devices are driving an explosion in the availability of fine-grained data for modern organizations. In addition, more and more business leaders have seen the potential of data enrichment, location intelligence, and other additive technologies that can dramatically increase the value of corporate data. Read more >
The number of connected devices has expanded rapidly in recent years, as mobile phones, telematics devices, IoT sensors, and more have gained widespread adoption. At the same time, big data analytics has come of age. The deluge of new data has combined with an increased need for analyzing and exploiting that information to create an unprecedented opportunity for businesses to better understand their customers, new business opportunities, competition, and more. These trends, in turn, have brought increased attention to the discipline of data governance. Read more >
As companies around the world have come to understand just how valuable their data can be, many have struggled with data democratization and the question of how to unlock that value for stakeholders throughout their organizations. After all, there is a delicate balance between sharing information broadly within your company and ensuring that confidential information is safeguarded and managed in full compliance with the law. Over the past decade, governments around the world have responded to privacy concerns by enacting an array of new regulations aimed at ensuring that the privacy of their citizens' information is protected. Read more >
Executives at large enterprises have understood the value of data and data quality for years, but that awareness has been pervading an ever-broader spectrum of organizations. As the volume and velocity of data available has skyrocketed, leaders in business and public sector entities alike have realized that their accumulated data holds great potential as a strategic asset.
Just as physical assets such as machinery, equipment, and real estate require maintenance and oversight, so too do an organization's data assets. As we engage in discussions about the value of corporate data, we commonly hear the phrases "data governance" and "data quality" used interchangeably. In fact, these are two very distinct disciplines, but they are closely interrelated in a kind of symbiotic relationship where each one feeds off of the other. Read more >
Read the Report
Learn what 800+ data & analytics leaders shared about the choices their organizations are making today, which appear most effective in charting a path to data governance maturity and ultimately, data integrity.
Each of the following data mining techniques cater to a different business problem and provides a different insight. Knowing the type of business problem that you're trying to solve will determine the type of data mining technique that will yield the best results. Read more >
As we begin the third decade of the 21st century, data science is entering a golden age. Artificial intelligence and machine learning have matured, and cloud technologies are providing the robust on-demand computing power, scalability, and integration necessary to support advanced analytics. As these trends expand our capabilities, the volume and velocity of information available to organizations today continues to increase rapidly and companies across all industries are looking to improve data quality. Read more >
Data quality management has emerged as an increasingly important factor in determining the success of big data analytics and AI/machine learning initiatives. Even at a purely operational level, the quality of the data you maintain on customers, products, and suppliers is extraordinarily important. Evolving customer expectations around hyper-personalized experiences and consistent interaction across multiple channels (such as in-store, online, and customer service interactions) have highlighted data quality as a top priority. Read more >
In this era of big data, data governance is taking on a more important role than ever before. Data governance drives competitive advantage by lowering costs, increasing visibility, and improving customer and vendor relations. Organizations that neglect data governance risk developing longer-term problems that can act as a drag on their effectiveness.
Data governance is no longer a nice-to-have; it is a necessity. As the volume and scope of data grow and as unstructured data comprises a higher percentage of organizational data assets than ever before, the challenges of data governance grow larger. Read more >
In layman's terms, data verification and data validation may sound like they are the same thing. When you delve into the intricacies of data quality, however, these two important pieces of the puzzle are distinctly different. Knowing the distinction can help you to better understand the bigger picture of data quality. Read more >
Learn what 800+ data & analytics leaders shared about the choices their organizations are making today, read the LeBow research report Data Professionals Speak: Trends In Data Governance and Data Quality.