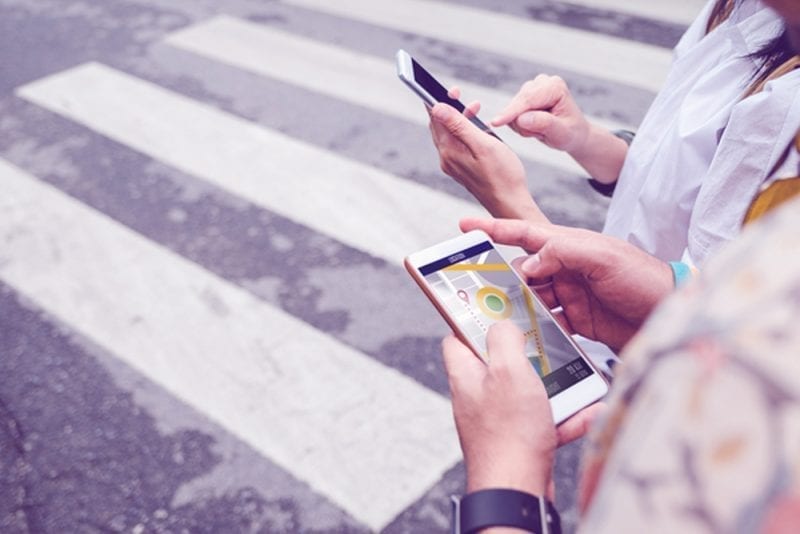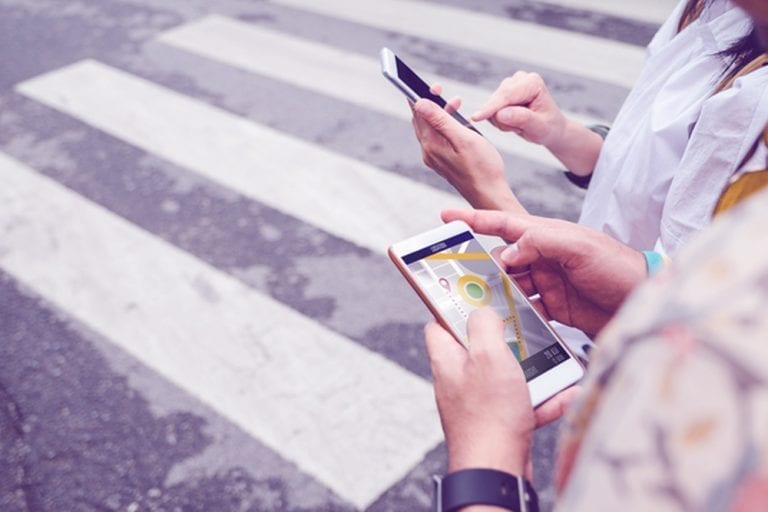 How to Use Location Intelligence to Inform Business Decisions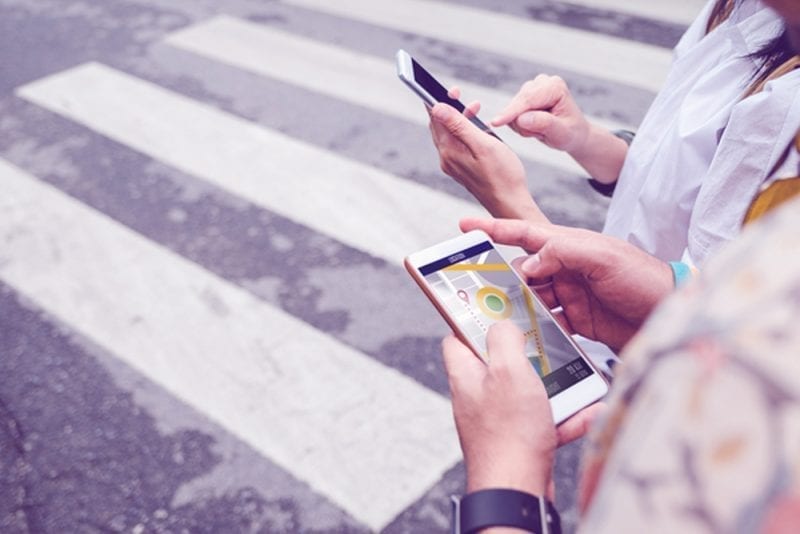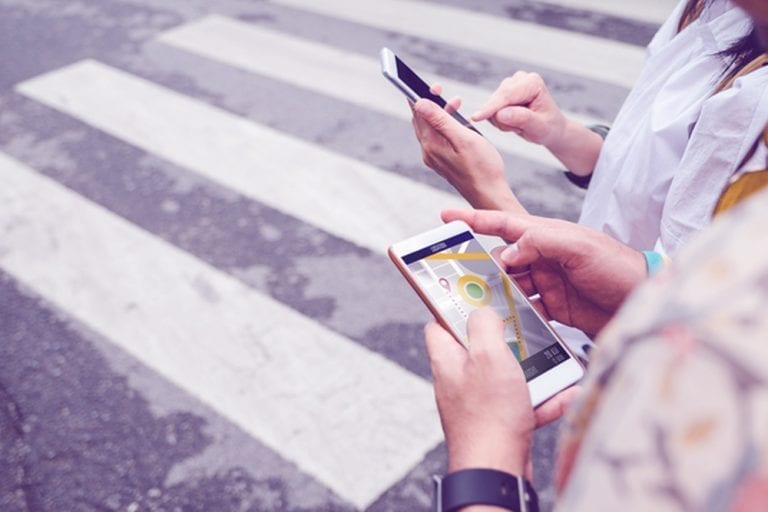 It is often said that a picture is worth a thousand words. A graphical illustration of energy sources in the U.S., for example, clearly illustrates concentrations of solar energy usage in North Carolina, Massachusetts, and California. Interestingly, there are also localized concentrations of solar power generation in southwestern Utah and surrounding Las Vegas, among other places. That's the kind of information that could easily be lost in the details of a long-form tabular report.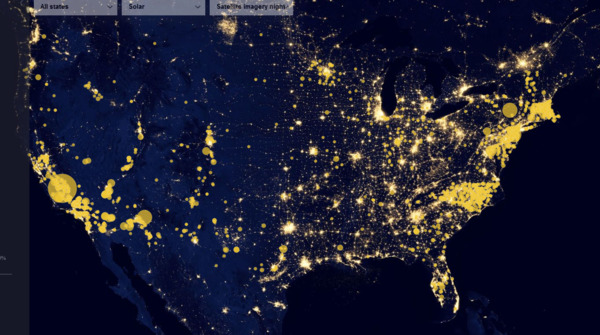 By overlaying power generation sources with their locations, patterns emerge almost instantly. It takes little or no effort to identify the states (or regions) where solar power has gained momentum. Further analysis can lead to even more insights; by animating changes to the map over a period of time, for example, you might better understand the effects of legislative changes in driving higher adoption of renewable energy sources.
In this example, location adds critically important context. Without understanding the geospatial context of energy usage, it becomes much more challenging to identify connections between where the adoption of solar power is gaining momentum and which factors may be influencing those trends.
In the same way, location intelligence adds context to virtually everything. In doing so, it significantly expands the value of existing data and your capability to draw meaningful insights from it. Here are a few examples of how location intelligence is being used to inform better business decisions.
Read our Report
Learn how organizations can use location data more effectively and transition from collecting location data coordinates to achieving location intelligence..
Deeper engagement with customers and prospects
One of the most common applications of location intelligence is targeted advertising.
Imagine, for example, that your business sells weight-loss products. It's early January, and you want to advertise your product to all those people who just made New Year's resolutions to lose weight and get fit. One way to reach that audience would be to begin to identify consumers who recently began visiting a local gym. Location data can give you that information, enabling your business to drive targeted offers to exactly the right people.
Similarly, location data can help retailers better understand consumer behavior surrounding their omnichannel presence. You know, for example, that it is very common for consumers to shop for a product online before visiting a brick-and-mortar store to see the product up close and (hopefully) make a purchase. By linking online and offline consumer behaviors, business leaders are far better equipped to assess the efficacy of marketing campaigns and to design an omnichannel experience that results in higher profits.
Deeper insights for competitive analytics
Location intelligence can also provide a much richer view of the competitive landscape than might otherwise be apparent. This is especially true where the number and type of competitors may vary widely. In the restaurant industry, for example, competitors might be defined by category (e.g. fast food, family dining), by company (e.g. Yum Brands, which owns KFC, Pizza Hut, Taco Bell, and more), or more broadly as restaurants in general (or in some cases, grocery stores and gas stations offering Grab-and-Go/GNG offers).
Location intelligence enables you to visualize traffic patterns through time and understand the number of visitors to your locations and your competitor locations, including lifestyle preferences, income levels, and brand affinities, and the change in these insights during the day.
This information may provide deeper insights into competitive tactics. It can also provide a deeper understanding of trends over time to understand who is gaining and losing market share. An animation that shows the emergence of new competitors in your market area, correlating that with a decline in sales from specific neighborhoods, can provide a vivid illustration of how the competitive environment is impacting your revenue.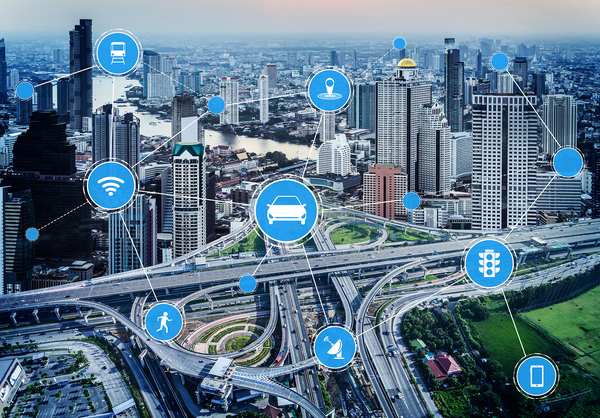 This kind of analysis can also be used to refine performance evaluations and incentives based on external criteria that are beyond a location manager's control.
Imagine, for example, that you operate a regional bank with multiple locations spread across several states. Branch managers are evaluated on the volume of new accounts opened at their location each year, among other things. It is not appropriate to compare the performance of a branch located in a rural community with that of an urban branch that deals with a highly mobile population or a branch in Miami with a branch in Seattle.
Location intelligence can refine the bank's performance evaluation model in several ways. First, it can identify the mobility characteristics of the population surrounding each branch so that appropriate adjustments can be made to the financial goals set for mortgages, credit cards, or loans for example. Second, it can describe the competitive landscape for each branch with considerable detail. All other things being equal, a branch manager should be evaluated based on objective financial goals that are specific to the competitive and demographic composition of the trade area and market within which the branch is located. Location intelligence makes this possible.
Location intelligence and site selection
Another popular use case for location intelligence is site selection.  The process of site selection involves assessing the suitability of potential retail locations and developing a financial model around a potential new branch, store, or restaurant.
Site selection calls for a rich body of mobility data that describes which demographic groups are frequenting a particular area and when. That is only a small piece of the overall picture, however.
Location intelligence can also give you a detailed picture of each potential site, including the parcel size, visibility to the street, the availability of parking, and even the history of the property including previous tenants and investors.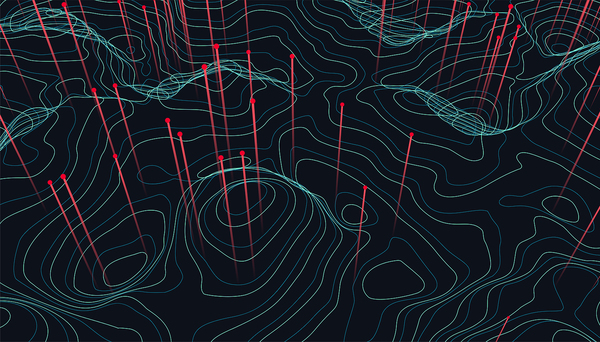 Location intelligence can also identify traffic patterns, such that you can identify routes commonly taken by a particular demographic. Geospatial data can inform you as to the socially relevant boundaries that might make a particular location more or less attractive. Location intelligence helps to clearly define and display catchment areas, map out potential competitors, and forecast growth or demographic changes within an area of interest.
By tracking the short-term impacts due to COVID, weather events, or road construction and layering the on to longer-term changes to a location's surroundings, retail businesses can better predict trends (e.g. gentrification or decline, increases in crime, etc.) that may impact future store performance.
The Precisely Data Integrity Suite helps organizations improve their enterprise location intelligence maturity by turning data into actionable insights using highly flexible and scalable location data management and spatial analytics. Precisely provides clients with powerful tools that open up new possibilities for gaining insights to achieve better business outcome.
To learn how to use location data more effectively and transition from collecting location coordinates to achieving location intelligence, download the Forbes Insights report:  Location Intelligence: The Data-Driven Paradigm Shift