Analyst Report
2023 Data Integrity Trends and Insights
Results from a Survey of Data and Analytics Professionals
The results are in! Trusted data is more critical than ever.
Fill out the form to read the report
Unprecedented economic uncertainty has disrupted businesses across industries, and leaders are turning to their data for the agility needed to survive. But trusted data needs data integrity – maximum accuracy, consistency, and context – to tackle your biggest challenges.
Precisely is the global leader in data integrity, and we've partnered with Drexel University's LeBow College of Business to survey more than 450 data and analytics professionals worldwide about the state of their data programs.
Now, we're sharing the ground-breaking results in the 2023 Data Integrity Trends and Insights Report.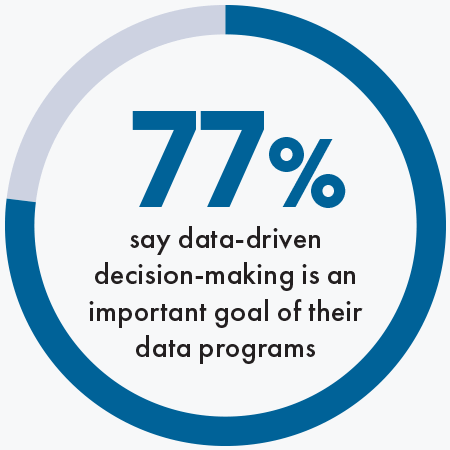 Do you have the data integrity needed to survive and thrive? How does your data program compare to your peers?
Read the report to see for yourself – and find inspiration for new use cases with trusted data.
Trust '23 State of the Industry Panel
Precisely CEO Josh Rogers joins the Drexel University LeBow College of Business at Trust '23, The Data Integrity Summit, for a discussion about the state of the industry moderated by Precisely CMO Kevin Ruane.