Winshuttle, a leader in SAP automation,
is now part of Precisely
Winshuttle was acquired by Precisely in 2021. The Winshuttle product portfolio of SAP automation (Winshuttle Studio & Evolve) capabilities are now part of the Precisely Automate product family. Master Data Management solutions are also now part of the portfolio, as Precisely EnterWorks.
Precisely is the global leader in data integrity software, providing accuracy, consistency, and context in data for 12,000 customers in more than 100 countries, including 99 of the Fortune 100. Precisely's data integration, data quality, data governance, location intelligence, and data enrichment products power better business decisions to create better outcomes. Learn more about Precisely.
See why Precisely is the leader in data integrity.
Automate Studio
Automate Studio is the premier Excel-to-SAP solutions platform that enables business users to manage SAP data in Excel for tasks like mass data changes and updates.
Create new master data (materials, vendors, customers, etc.) or transactional data (journal entries, invoices, etc) in SAP systems
Update and change mass amounts of data throughout your SAP landscape using Excel for processes such as materials updates, pricing changes and account hierarchies
Migrate data into your SAP system from legacy systems, during M&A transitions, or when updating from SAP ECC to SAP S/4HANA
Extract data from SAP into Excel for ad hoc reporting, data transformations and updates or to exchange SAP data with other systems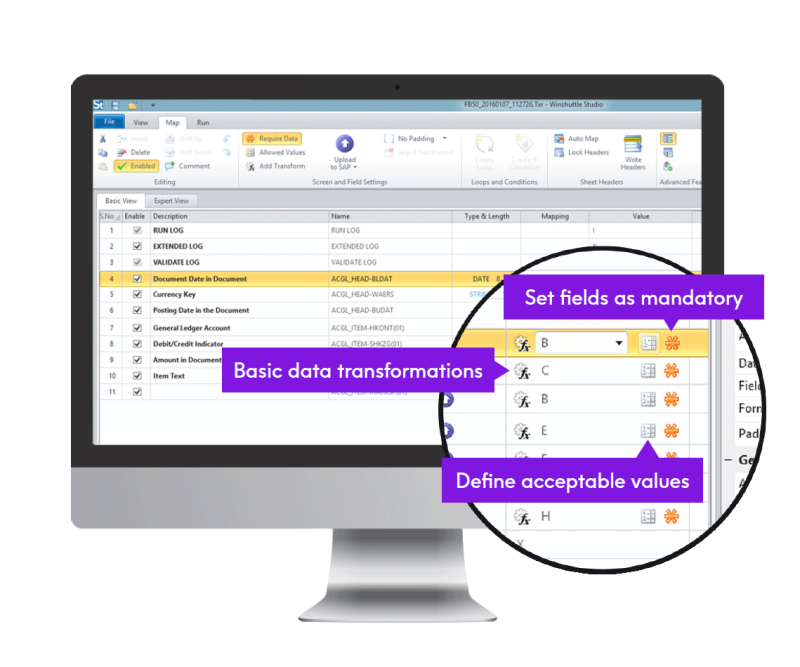 The Winshuttle Studio solution for SAP automation, Automate Studio, is now part of the Precisely Automate product family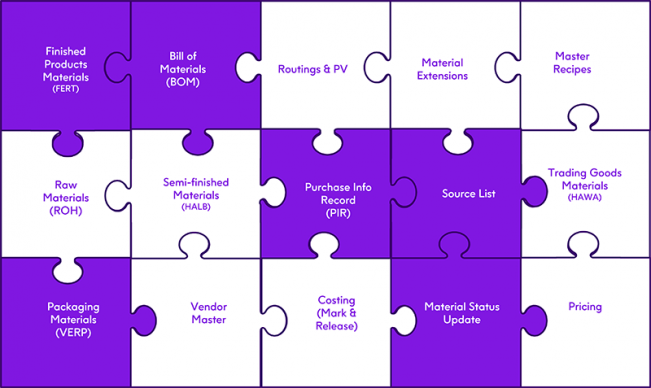 The Winshuttle Evolve automation platform, Automate Evolve, is now part of the Precisely Automate product family
Automate Evolve
Automate Evolve is the only platform designed to digitize and automate complex SAP data processes across your SAP landscape – like, product launches, materials, customer/vendor onboarding and maintenance, G/L account creation and management, and SAP plant maintenance.
Build flexible workflows that can handle complexity and keep pace with a dynamic business landscape
Get data right the first time and keep it right with an extensive range of data stewardship capabilities
Get to value fast with rich out-of-the-box SAP capabilities that go beyond simple data connectivity
Make an impact at scale and be more agile with software designed for business teams
EnterWorks
EnterWorks is an enterprise-grade PIM, DAM, and MDM data hub that enables you to compete and thrive in today's digital economy—across all your channels.
The extensible, future-proof platform can bend around the most complex data challenges and manage any type of data
Manage everything in one place to accelerate time to value, lower cost of ownership, and gain cross-domain intelligence
Adapt quickly, scale easily, and move at the speed of the market to keep pace with a dynamic business landscape
Master, govern, and share trusted data across systems in a configure, not code environment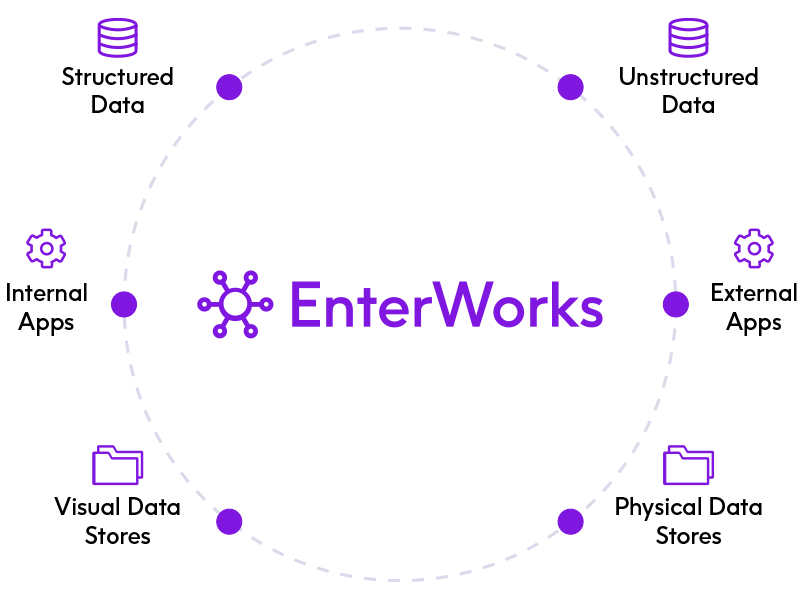 Winshuttle's master data management solution, EnterWorks, is now part of the Precisely EnterWorks product family
Our product portfolio
Build possibilities grounded in the most accurate, enriched data available.