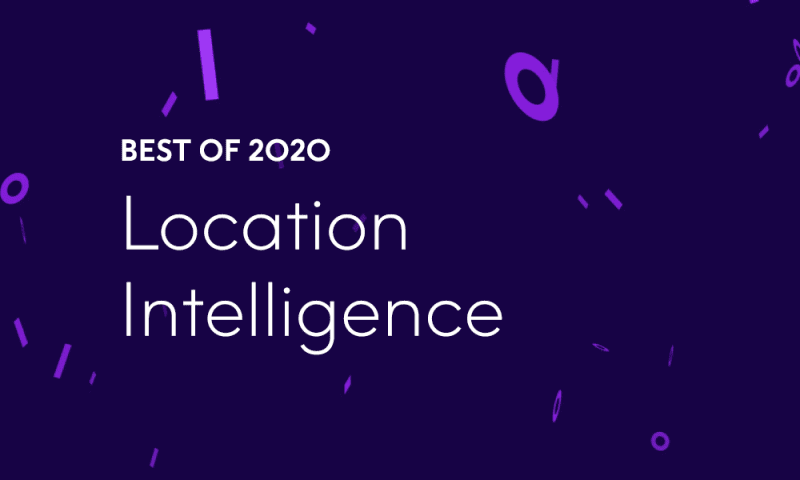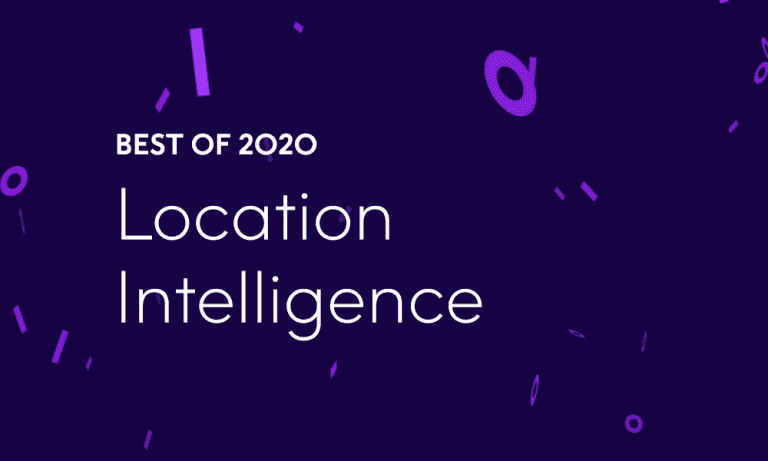 Best of 2020 – Top 10 Location Intelligence Blog Posts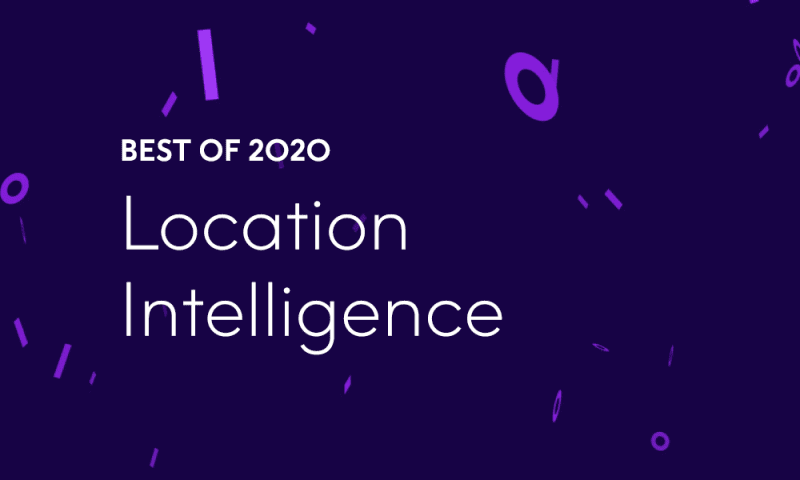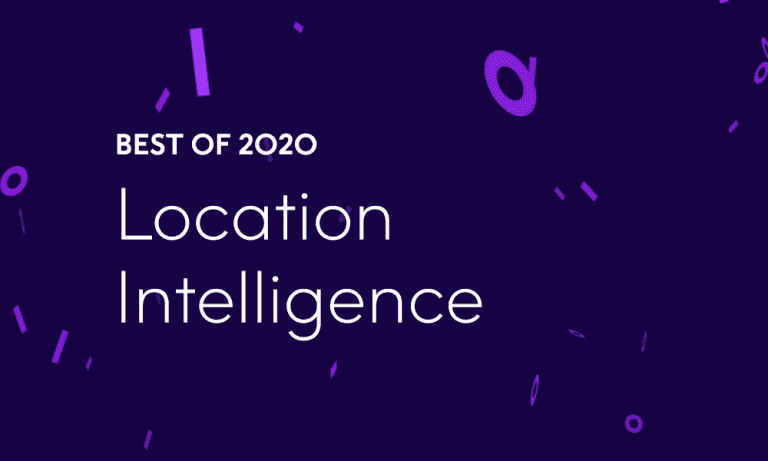 2020 brought some exciting content in the realm of Location Intelligence. As the year comes to a close, we wanted to share our most clicked Location Intelligence articles from the Precisely blog. Let's count down the Top 10 Location Intelligence blog posts of the year.
Virtually every piece of data in the world is attached in some way to a physical location.  With the proliferation of mobile phones, GPS devices, IoT sensors, and other location-aware technology, businesses have more power than ever before to put additional context around their data. The value of that additional context is enormous.
More and more companies are beginning to appreciate the vast potential that location intelligence (LI) offers for expanding sales, improving efficiency, reducing risk, and increasing responsiveness to external events and trends. The potential for understanding consumer behavior is obvious, but there are numerous other ways that organizations can benefit from location data. Read more >
Highly accurate, location-based tax assessment is making it easier than ever for businesses to assess the right amount of tax to charge based on a clear understanding of Federal, State, and local tax laws combined with precise location information. Read on to see how advanced geocoding is being used to get more accurate tax rates. Read more >
Online shopping has been steadily becoming more popular for several years and has seen a huge increase with the pandemic forcing the temporary closure of brick and mortar stores.  A recently published study by eMarketer shows that US consumers will spend $709.78 billion in 2020 on ecommerce, which is an increase of 18% over 2019 while brick-and-mortar spending is expected to decrease by 14% to $4.184 trillion.  This increased volume on the affected retailer's ecommerce sites can open the seller up to a major tax liability if they are not using an accurate tax jurisdiction assignment solution.
There are nearly 19,000 different combinations of taxing jurisdictions in the United States and their boundaries do not align with the ZIP+4 or ZIP Codes that many tax jurisdiction assignment tools use today.  The state and county boundaries are easiest to define and maintain since they rarely change.  Municipality and Special Taxing Districts however are a different story as they frequently change. Read more >
Location intelligence (LI) has been transformed by the juxtaposition of several critically important trends in digital technology: location-aware devices, big data, and artificial intelligence (AI). Mobile phones, IoT devices, and GPS-enabled vehicles, for example, can pinpoint the location of consumers, product shipments, or service vehicles at any moment in time. Perhaps even more importantly, they can track location across a span of time. This provides us with an extraordinarily detailed view of many of the things we need to know. Read more >
What can you figure out from a person's address? The obvious answer is, "Where they live." However, there's much more you can learn about a person from an address than that with geocoding and geo-enrichment technologies.
In this article, you'll learn what kinds of information you can gain with the right technology, and how you can best use it. Read more >
Read the report
Devices such as mobile phones, wearables, embedded sensors and connected cars are generating more valuable location data than ever before. Organizations are taking note, recognizing new and innovative ways to use data to deliver personalized services, identify business opportunities and quantify risk. Learn how organizations are optimizing customer experiences by leveraging location intelligence.
The use of location data has exploded in recent years. Government entities, including most local governments, have made extensive use of Geographic Information Systems (GIS) data to map addresses for emergency services, transportation planning, property tax records, and much more. For years, social service agencies have been using location data to better understand where vulnerable populations live and work, and how they can be better served.
When the COVID-19 pandemic hit, the Torfaen County Borough in Wales saw an opportunity to increase the effectiveness and reach of their volunteer community using location-based technology. Read more >
There's an old saying that the three things that matter most in selecting a property are location, location, and location. What are all the factors that really affect site-selection? Location Intelligence can help you better understand everything from consumer behavior to geological information about a particular location. Read more >
In business, insights derived from location intelligence are essential to risk management, regulatory compliance, pricing, and strategic planning. In today's data hungry, hyper-competitive world, organizations looking for "an edge" are evaluating the foundation of their location intelligence strategy – geocoding.
There are many potential pitfalls in the geocoding process, particularly for multinational organizations. If you are unaware of these, not only might you obtain inaccurate geocodes, but you also might not realize they are wrong. This could have a major impact on your business outcomes. Read more >
A single address can tell you an enormous amount of information about a customer. It doesn't just tell you where that person lives; an address, when combined with other information, can give you a sense of a person's socioeconomic status, demographic data, and their liability and risk. That's location intelligence!
We've put together a set of three location intelligence examples that serve as use cases for the insights you can get out of location data. Read on to learn more about how firms in the retail, insurance, and telco industries are using location intelligence today. Read more >
On June 23rd Forrester released its latest edition of The Forrester Wave™: Location Intelligence Platforms, Q2 2020, and we were thrilled (but not surprised!) that Precisely (formerly Syncsort) was recognized as a leader. Our top marks in strategy and product vision indicate the importance that location context has for companies looking to derive maximum value from their data and inspires Precisely employees to continue building solutions that improve our clients' business outcomes. Read more >
Read Location Intelligence: The Data-Driven Paradigm Shift to learn how you can use location data more effectively and transition from collecting location coordinates to achieving location intelligence.