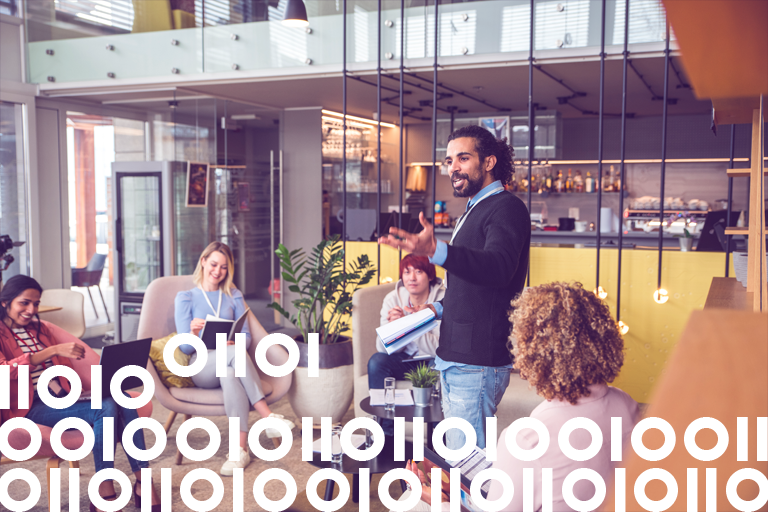 What is Data Enrichment? Best Practices and Use Cases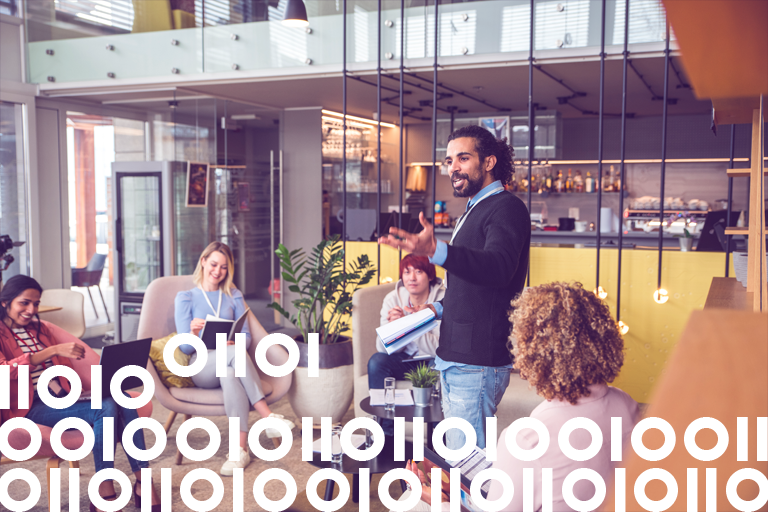 How much data is your business generating each day? While answers will vary by organization, chances are there's one commonality: it's more data than ever before.  But what do you do with all that data?
According to the 2023 Data Integrity Trends and Insights Report, published in partnership between Precisely and Drexel University's LeBow College of Business, 77% of data and analytics professionals say data-driven decision-making is the top goal of their data programs.
Having vast amounts of raw data is a good starting point on the path to data-driven decision-making – but it's only the beginning. How do you turn that raw data into actionable insights? How can it deliver the greatest value to your organization?
That's where data enrichment comes in.
So, let's dive in and explore: what is data enrichment, why is it important, and how do you get started – and do it the right way for the best results?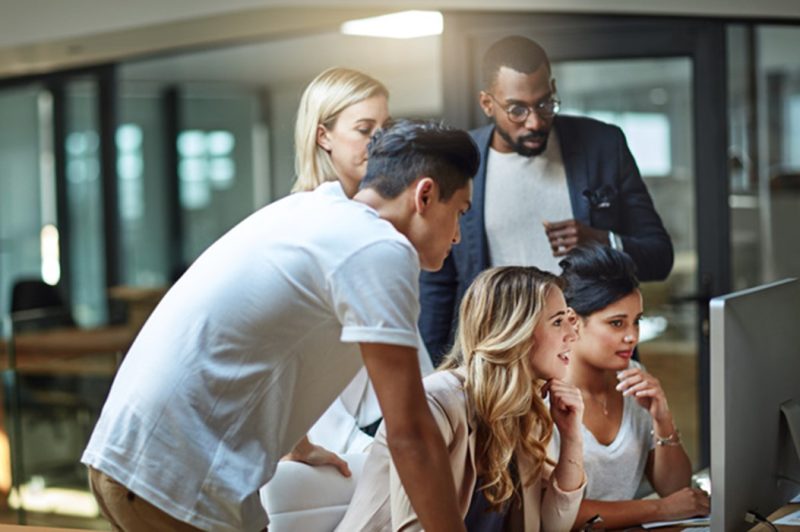 What is Data Enrichment?
Data enrichment is the process of combining first-party data from internal sources with third-party data from external sources or data from other internal systems.
This process provides context that unlocks valuable hidden insights and reveals critical relationships that enhance your data's overall value, accuracy, and reliability.
In other words, data enrichment fills in the gaps among your existing data and provides you with new perspectives. With deeper insights, you gain the confidence to make fast, powerful, accurate decisions that create new opportunities and propel your business forward.
When we think about the big picture of data integrity – that's data with maximum accuracy, consistency, and context – it becomes abundantly clear why data enrichment is one of its six key pillars (along with data integration, data observability, data quality, data governance, and location intelligence).
Data enrichment is essential to achieving that critical element of context.
Data integrity is all about building a foundation of trusted data that empowers fast, confident decisions that help you add, grow, and retain customers, move quickly and reduce costs, and manage risk and compliance – and you need data enrichment to optimize those results.
Read our eBook
In this ebook, we delve into the crucial data validation and enrichment process, uncovering the challenges organizations face and presenting solutions to simplify and enhance these processes.
Why is Data Enrichment Important?
Now that we've covered what data enrichment is and how it contributes to the context you need to achieve data integrity, we'll explore more of why that context matters.
Context expands your understanding of the places, surroundings, people, and behaviors that impact business activity, giving you a substantially better-informed view of your business. And when you add this context to existing data – right within your business workflows – you drive better decisions around customer and market intelligence, resource allocation, site selection, risk management, property underwriting, and more.
That's what data enrichment is all about.
As an example, let's say you're looking at the quarterly revenue for your business by location. You may have a chart with the dollar amounts per location each quarter, but the picture's not complete. Having the dollar amount alone restricts you to a one-dimensional view of performance that leaves out the why of those numbers.
But with context delivered through data enrichment, you gain insights that answer questions like:
What kinds of businesses are within walking distance of yours? Are there competitors close by?
What's the neighborhood like – retirees, young families, established professionals?
How many people live in the area, and what's their income? Are they commuters, or do they work locally?
With that information at your disposal, you've gained a more fully formed look into some of the key contributing factors behind your results. You can get a better picture of your customers, anticipate future demand, and make informed, confident decisions to help your business.
Ultimately, context is the crucial component that builds data integrity and fuels advanced data analytics, optimized business processes, product innovation, and better customer experiences. Data enrichment is your key to success.
Best Practices for Sourcing External Data for Enrichment
When you think about your own business goals, what could data enrichment help you accomplish that you haven't been able to yet?
Is your priority to better understand your customers and create more personalized campaigns and experiences? Or to enhance your risk evaluation and ensure compliance? Perhaps it's selecting the right location for stores, restaurants, and infrastructure.
Whatever your objectives may be, the use cases for enriching your internal data are nearly limitless. The challenge, though, lies in sourcing the right external third-party data that's reliable and the best fit for your needs.
Here are six steps to success when researching and evaluating external data sources:
1. Understand the use case for the data
Gather requirements from the development team, the intended end-users, and the data professionals in your organization to ensure you get data that's fit for use.
This may seem obvious, but in many organizations, the person acquiring the data is several steps away from the person or team that will actually use it. This first step can't be overlooked or minimized – the farther away the decision-maker is from the project owners, the more important it is.
2. Determine what data you'll need
Once you've determined the use case, brainstorm and dig deeper into what your end goals are and what you need to know to get there. For example, will you need structured data, unstructured, or a combination?
Any gaps you leave in determining data requirements will be much harder to address once software and databases have been designed.
3. Identify potential data sources
From primary source data (also known as "raw data") to public use/open-source data to commercial data providers (like Precisely) and beyond, finding the right source can feel overwhelming. A few factors to keep in mind when evaluating your options include:
comprehensiveness of data products: can the provider or the marketplace meet all your data needs from a single source?
sample datasets: are data samples available for download and evaluation?
online software tools: can you explore datasets online, for example using a mapping application?
ease of use: how precise is the search function, and is it easy to navigate the site?
4. Narrow your list of candidates and assess them
When evaluating your potential providers, whether open source or commercial, you want to do so carefully – especially when your use cases may require data from more than one provider.
Precisely works with more than 130 data suppliers, and we hold all to the same high standards in relation to data quality, data structure, documentation and metadata, effective issue resolution, and product timing.
As a rule of thumb, the closer your sources are to raw or open-source data, the more critical it is to determine that the dataset is stable, well-maintained, and meets quality standards.
5. Understand terms, conditions, and compliance risks
This is essential. The terms and conditions associated with any third-party data – including open-source data – will determine its fitness for your use case. Legal terms and conditions specify what use of the data is allowed and under what circumstances. Before you invest in data, you must do your due diligence here.
6. Consider data delivery methods
Finally, confirm that the data you intend to purchase will be delivered by a method and in a format that you can easily use. Does the providers use an FTP site, a cloud storage site, or a web page to make data available for download? Are files delivered as CSV, ASCII, a delimited text file, or another way?
Data Enrichment Use Cases by Industry
With all this information in mind, you may be thinking of even more ways that data enrichment could benefit your business. Let's take a quick snapshot at what data enrichment is able to help achieve for various industries:
 A Deeper Dive into Datasets

As the global leader in data integrity, we know that better data means better decisions. And data enrichment is what helps make those decisions possible.
But according to IDG/InfoWorld, data professionals spend about 80 percent of their time finding, prepping, and managing data – which leaves only 20 percent of their time to actually apply the data to business operations. That's no longer acceptable for organizations that need to maintain a competitive edge.
To accelerate the process, our Precisely data products are easy to find and the suppliers are already assessed in accordance with our high standards for data quality, freshness, governance, compliance, and more.
That means less time searching and doubting your data, and more time focusing on meeting your goals. Our Enrich product portfolio contains 9,000 attributes in over 400 expertly curated datasets with static and dynamic data:
Boundaries: administrative, community, and industry-specific boundaries for data enrichment and territory analysis.
With attributed vector GIS datasets that show authoritative demarcations at different granularities in over 250 countries and territories, you gain analysis from a macro to micro level that suits your unique needs – like risk assessment for insurance, network planning for telcos, and more.
Demographics: consumer context data, demographic data, and geodemographic data for better understanding of people and the places where they live, work, and do business – available for more than 140 countries and territories worldwide.
Demographic data enables you to visualize population counts and characteristics at the scale you need, and view demographic estimates and projections so you can better anticipate and plan for future trends.
Consumer data powers stronger analyzation of consumer purchases, property ownership, finances, and more – so you can optimize your digital marketing and increase customer satisfaction.
Points of Interest (POI): more than 300 million detailed business, leisure, and geographic features in more than 200 countries and territories that enable location and competitive intelligence.
Our POI datasets are multi-sourced and geocoded with our world-class geo addressing solutions to ensure accuracy and fuel informed decisions around:
risk mitigation
navigation and mapping
site location
location-based marketing
… and more of your top priorities
Streets: robust, topologically correct street-level data for mapping, analysis, routing, and geocoding.
Multi-scale basemaps are designed to interact with our attributed vector datasets, featuring street, address, transportation, point of interest information, and more – enabling detailed geographic analysis.
Addresses: verified and validated property and address data for map display and analytics.
The PreciselyID – our unique and persistent identifier – helps you maintain your property and address databases, enrich address locations with contextual information, and perform spatial analytics. For deeper insights and analysis, you can pair this data with complementary datasets like parcel boundaries, demographics, and administrative boundaries.
Joining different datasets together with ease empowers you to analyze an address from multiple perspectives and eliminate time-consuming spatial processing.
Ready to Get Started with Data Enrichment?
From customer and market intelligence to property underwriting, risk management, resource allocation, and beyond, data powers all analytics today. But internal data alone isn't enough – that's why data enrichment is needed more than ever.
Data enrichment provides the additional context you need to make extract deeper business and make intelligent decisions. Most importantly, data enrichment helps you better utilize existing tools and resources to gain competitive advantages through confident decision-making.
Now that we've explored what data enrichment is, why it's important, and best practices for sourcing external data, you may be wondering where exactly to start the process. Not to worry – we're here to help. Our data enrichment solutions ensure trust and deeper context for your data and analytics. Contact our team to get the conversation started.
Want more on how to transform raw data into actionable insights? Read our eBook, Validation and Enrichment: Harnessing Insights from Raw Data, to find out how the dynamic duo of data enrichment and validation help unlock better decisions and new possibilities.