Public sector solutions
Use data to better understand citizens, allocate resources, manage assets, and engage your constituents through solutions that support a smarter, more transparent, and efficient public sector
Data-driven digital transformation
The public sector is at the heart of our daily lives and is in the midst of a data-driven revolution as it seeks to increase citizen engagement, create cost efficiencies, and enable the smart places of tomorrow.
With cities expected, due to the attraction of more jobs, to see a steady increase in population, digital transformation and cost optimization have become urgent goals for public sector managers. Advancing the use of data is key to modernizing day-to-day operations and improving citizen services across the full range of public sector activities. Large amounts of this data has a geospatial component, fueled  by the rise of mobile technology and sensors that capture location-based data. This places an increased need to understand the value of access to accurate data.
Using flexible data management and analytics solutions means government agencies are increasing citizen engagement and optimizing infrastructure asset management. Being able to integrate, manage, and analyze data across public sector organizations means data-driven decisions can be made which fundamentally improve the places we all work and live in.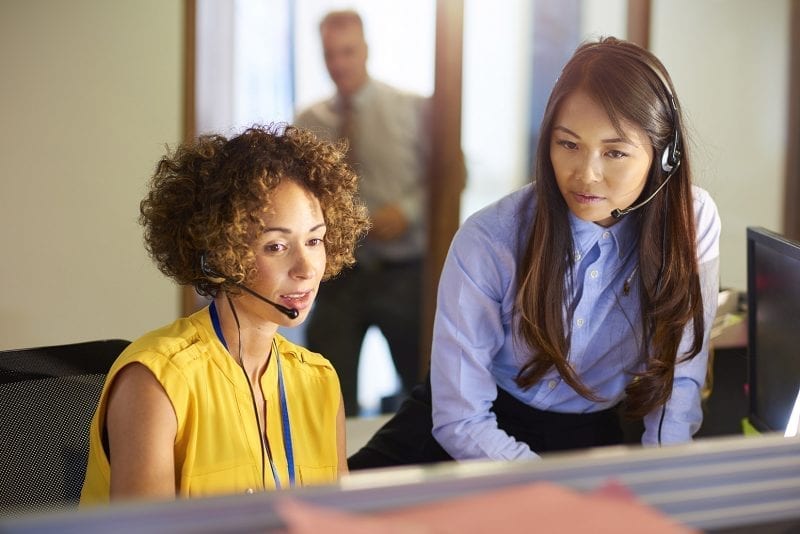 By efficiently capturing relevant data and performing location analytics to extend government services, civic engagement and citizen satisfaction is improved. Constituents increasingly expect to be able to interact with local governments in a personalized, interactive, and immediate way. This approach also provides opportunities to drive down the cost-to-serve and increase satisfaction scores.
Taking a data-driven and geospatially enabled approach makes it easy for constituents to interact without making an appointment or visiting government offices. Public sector organizations can increase transparency and convenience with the ability to provide citizen engagement with "anytime, anywhere" access using self-service applications that enable people to view available services, apply for social programs, and claim benefits.
Data management tools integrated with location intelligence software and built on an open architecture result in data that can be integrated across departments and functions. This enables more meaningful interactions with constituents, permitting them to retrieve or file tax forms, bills and other documents, submit inspection service requests, pay taxes, fees or fines, and report problems such as potholes, trash, graffiti, and more.
Discover how Spectrum Spatial provides flexible and accessible location intelligence for the Public Sector.
Governments are inundated with data, but often lack the ability and experience to properly use it and transition from information to insight. Agencies and departments are regularly challenged with legacy IT systems, multiple databases, and varied data formats.
Precisely helps governments access authoritative data across systems and environments to create a powerful, single view of each citizen's unique situation and needs. Creating a single view of the citizen enables governments to help constituents understand and access the full complement of social assistance programs to which they're entitled. Simultaneously, they can detect and deter fraud and uncover patterns to support regulatory compliance.
This approach enables public sector organizations to keep up with demand from citizens seeking information, while supporting and addressing potential data quality issues that often result in increased costs and decreased satisfaction scores. Through improved data quality and a single view of the citizen, local governments can ensure more meaningful interactions, reduce operational costs, and improve service delivery.
The most critical customer insights are hiding in your data. Unlock greater value with a true 360° view.
When governments can more accurately track infrastructure assets, they are better equipped to prioritize capital expenditures, optimize budgets, and make quicker and more informed decisions.
Infrastructure asset management solutions from Precisely are specifically designed to empower governments with the insight to make informed decisions on repair, maintenance, and investment for critical public infrastructure assets against tightly constrained budgets and timescales.
That includes everything from assisting with scheduling field service personnel, streamlining work order management, planning for asset maintenance, and integrating and analyzing sensor-enabled IoT data for the smart places of tomorrow.
Furthermore, by gaining a clearer and more complete view of its assets, governments can play a more strategic role using data to power capabilities such as predictive maintenance, real-time optimization, and proactive citizen communication. Doing so not only preserves and extends the life of valuable infrastructure assets but improves overall quality of life for citizens.
Discover how Confirm enables end-to-end intelligent infrastructure management.
How Torfaen provide interactive location-based information to help residents resolve enquiries faster
Torfaen County Borough Council's website and its online mapping has been hailed as a highly-valuable resource as locals and visitors seek to view public services and impacts of road closures. But that's just one of the ways Torfaen uses Spectrum Spatial. Torfaen is leveraging the mobile-ready location intelligence solution from Precisely to further its goals of creating cleaner, greener communities, improving educational attainment, and providing better support for its most vulnerable residents.  Learn more.
Discover how Precisely Connect helps Broward County Public Schools keep students, families, and teachers informed in real time.
When the Broward County Public Schools data warehouse was first started in 1996, the vision was that data could make a significant difference in student achievement. This vision became a reality as Broward County began to empower thousands of non-technical users with information from its data warehouse.
It also became clear that timeliness was a vital factor and that Broward County parents, students, teachers, and administrators needed real-time, on-demand data sharing.  Learn more.
Improve accuracy with a data-driven approach
Around the world, government organizations are increasingly challenged with how best to use data to improve public services and control costs. Being able to gain data-driven insights to improve public services and the lives of the people who rely on them is a critical objective for the public sector. Understanding who citizens are and engaging them effectively, and enabling smart city technology, will continue to have a high dependency on high-quality data, frequently with a location component. Councils that can cleanse, integrate, and manage this data effectively will be able to perform and produce more accurate analytics to drive quality in the places we work and live.