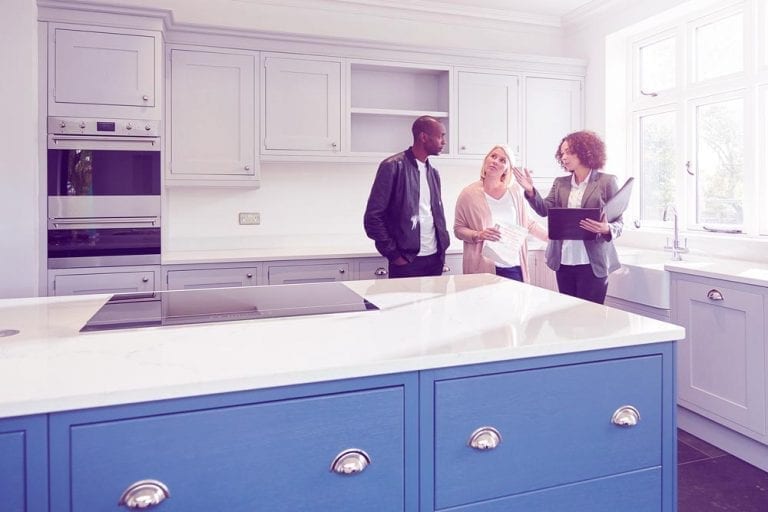 Data-driven Real Estate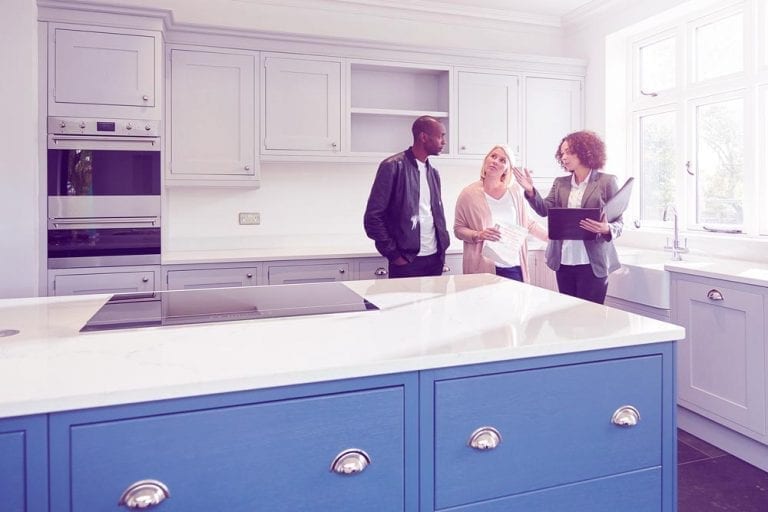 Data is at the heart of every real estate decision, whether you're an investor or buyer. What makes a property unique is everything from the type of flooring to the township it sits in. According to a 2019 National Association of Realtors  report, school quality is the fifth most important factor in the home buying process, following neighborhood quality, proximity to jobs, affordability, and convenience to friends or family.
Research suggests this is not isolated to American consumers; a 2016 research study in Australia found that the four types of data profiles most relevant to prospective home buyers were related to the property, region, educational system, and local transportation. Data visualization is key – another study found that visitors spend 40% more time on a real estate listing page when it contains a dynamic visualization of not only the property itself but also the area around it.
The importance of data visualization in real estate
What makes data visualization so important in real estate is the ability to layer relevant information onto a map to get a comprehensive view of a property. What's important to one person is irrelevant to another, so users require the ability to toggle on or off different datasets. This differs for each and every transaction, necessitating a wide variety of data and flexibility in deployment.
For example, a business searching for a new office location may only be interested in the property details and parcel size, which can help them anticipate future costs. They are not concerned with what school district the property falls within, but they do require an accurate understanding of the property's value and tax profile.
They may also want to know what the environmental hazard risk associated to that property is, helping them determine insurance and upkeep costs. An office located in a flood zone not only will require a higher insurance premium, but it will also be more at risk for structural damages in the event of a storm. The business may want to keep this in mind as it budgets for the initial purchase of the property as well as its general maintenance.
The business would also be interested to understand the area it is potentially moving to, particularly its crime profile. Will workers and the property be safe? Are workers' cars likely to be broken into if they are parked outside? How long will it take first responders to arrive in the event of an emergency? To be competitive in the job market, the company needs to be a safe environment for its employees.
Read the report
Companies are rethinking data-driven practices to keep pace and win in today's digital market. Learn what the leaders do differently and how they address challenges.
A residential property search would look quite different. Of course, the physical and financial property information is just as essential as it was for the business example. A home is most likely the biggest financial decision of a person's life. Buyers need to understand how much they are committing to up front, how much their taxes will cost, and how the home value could change in years to come as they consider a possible resell.
Unlike the previous office real estate example, understanding the community becomes much more important in a residential home search. With the top five factors influencing home buying decisions being neighborhood quality, proximity to jobs, affordability, convenience to friends or family, and school quality, community insights become just as important as the financial aspects of a property.
Neighborhoods can differ drastically from those adjacent to them, and typically have their own feel and reputation. It's common for home buyers to narrow their search by neighborhood, whether at the macro level (ex. Downtown Manhattan), general level (ex. Lower East Side), sub level (ex. Two Bridges), or residential level (ex. Seward Park Co-op).
Schools are also a major motivator for buyers. Home location usually dictates where children attend school, at both the district and individual school levels. The boundaries between districts and school attendance zones are not always easily understandable without a map visualization. In many cases, a house on one side of a street could be zoned for one highly ranked school district, while a house on the other side could be zoned for a completely different district with a much lower rank. Visualizing these boundaries help home buyers make the most informed decision for their families, and prevent disappointing surprises later on.
Potential buyers may also be interested in understanding what's close by, especially for vital amenities like grocery stores and pharmacies that they plan to frequent. Some consumers want to be within walking distance of a coffee shop, or within a fifteen minute drive of their place of employment. Points of interest data helps buyers begin to visualize what their lifestyle would be like in a particular property.
Whether investing or selling, layering data is the best way to get a comprehensive view of a property. Precisely powers some of the real estate portals on the market with our extensive data portfolio.  View our Home Search Real Estate Demo, to see data visualization in action.  We layer 18 datasets for enhanced real estate insights and dynamic visualizations in this demo.
Read Changing the Rules of Data to learn more.