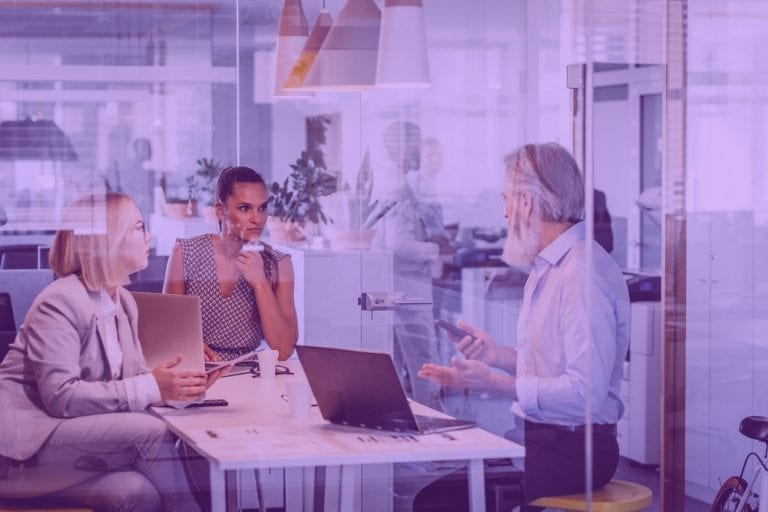 Three Ways Flexible GIS and Location Intelligence Software Drives Innovation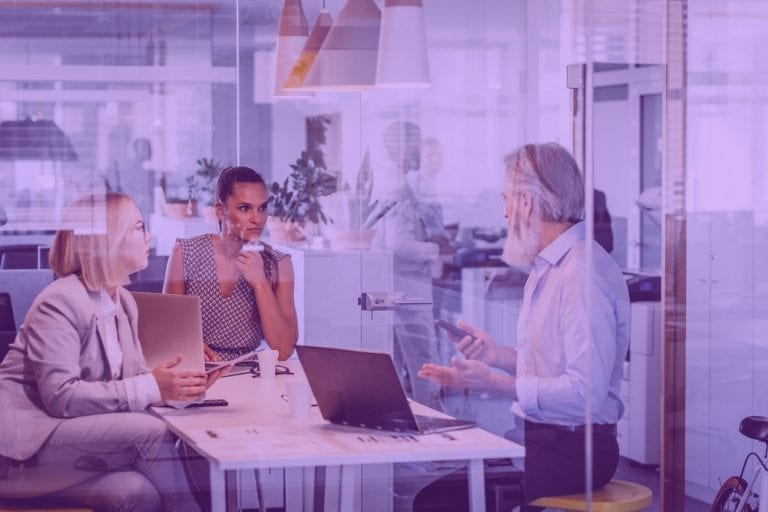 The emerging fusion of traditional Geographic Information Systems (GIS) with large-scale data access has produced an opportunity for businesses across a multitude of industries to apply the science of location intelligence to solve their most difficult issues. The ability to analyze information based on location creates new insights that can drive innovation throughout the company and lead to the development of new business solutions.
Below we'll look at three of the ways that GIS mapping software is driving innovation within a business.
1. Accessing business intelligence from location-based insights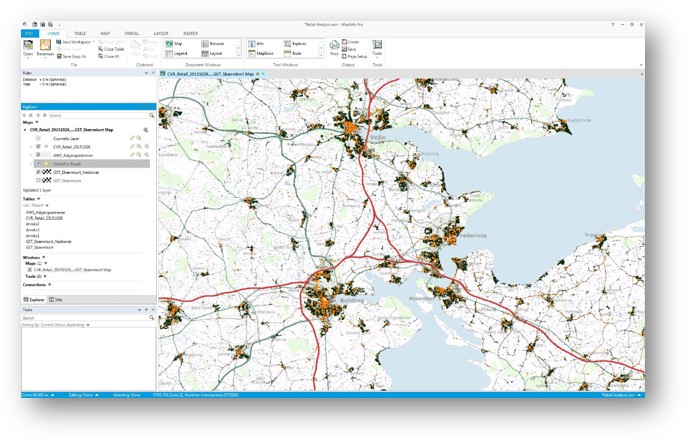 While it may seem obvious that GIS software is going to provide location-based insights, what may not be obvious is what types of information can actually be gained from using it.
Here are some examples of how geospatial business intelligence is being applied in industries today.
Telecommunications
Today many telecommunications are using location intelligence to identify and fill coverage gaps within their cell-phone tower grid.
Signal-strength data brought in from the towers are mapped against customer density to understand where coverage is most needed. Terrain data is then used to fill those gaps based on tower height and elevation.
Retail marketing
Traditional retail marketing would look at transaction amounts and location to identify areas for new stores or existing stores to promote.
Today, businesses take that data and analyze it against traffic patterns, social and economic data, competitive sales and other information to get a more complete profile of their customers, store locations, and other factors driving their success.
Insurance
Major insurers today use location intelligence to better understand the aggregated risk for their portfolios.
By combining accurate home and parcel locations with up to date risk datasets including flood, fire, earthquake, and others they gain a better understanding of their financial liabilities in the event of a disaster. This also allows them to streamline their response in terms of resources.
Learn how you can drive innovation throughout your organization by facilitating location-based insights, internal and external collaboration, and access to new technologies.
2. Enabling internal and external collaboration
Any established location intelligence platform should provide multiple ways for people to collaborate to drive innovation. Analysts want to get ideas from one another, sales, and marketing want access to analytics and insights, and users want to share location intelligence solutions that provide useful new ways to solve critical problems.
Below are a few things to look for:
Community
A solid location intelligence software should have a lot of users, and those users need to be given a space to share ideas with each other, provide feedback, ask questions, and get real answers from other experts in the field.
An engaged community of users, partners, and members of product management and engineering provides a unique opportunity for collaboration at an industry level, outside of the classic notion of technical support.
Communication
GIS and location analytics are no longer confined to the basement server rooms of large companies. Location is a driving force behind many of the new approaches to many parts of the business including sales, marketing, strategy, and more.
Good GIS software needs to provide simple ways to communicate location insights to other areas of the business. For those who require location information without the need to actually run the analytics, a free viewer should be available to allow them to access that data.
External collaboration
Aside from community engagement and the ability to share insights, users also need a platform to share actual solutions.
At a minimum, the software needs to support the ability to build and run repeatable processes using scripting languages like python, and preferably have some sort of collaborative space where users can share plugins that they've created. Often times this space operates a marketplace or app store where people can appropriate and download unique tools designed to solve business specific problems.
3. Creating access to new technologies
Aside from location-based insights, location Intelligence software can drive innovation through the introduction of new technology into the software. As the way people access data and services evolves, incorporating these developments into the software allows users to benefit from them easily.
Below are a couple of emerging trends in location intelligence that can help change the way your company does business:
Application programming interfaces (APIs)
APIs are essentially a way for websites or software to call and run operations or functionality provided by another source. In location intelligence, APIs are used for everything from running spatial or business operations, creating maps, and calling and retrieving data such as property information, tax rates, or demographics. The ability for location intelligence software to take advantage of the multitude of different services out there is a key factor in discovering new ways to approach old problems.
Advanced raster analysis
Raster data is an image that consists of individual pixels. Often raster data comes along as satellite or aerial imagery, which can then be classified based on the end-user's goals, highlighting specific characteristics of the data. Raster can also consist of analyzed data such as heat maps, or depictions of groups of a specific value such as retail-hot spots.
Another popular raster dataset is Light Detection and Ranging (LiDAR). Lidar consists of three-dimensional points that are captured from a laser that is usually mounted on a fixed-wing aircraft or a drone. LiDAR is very useful for assessing volumetric changes and can even be used for classification if the right imaging bands accompany the dataset.
Location intelligence is rapidly changing the business landscape and using the right software can help streamline data within your own company, providing new solutions that weren't available even a few years ago.
A complete GIS software solution
Learn how MapInfo Pro from Precisely can enable you to drive innovation throughout your organization by facilitating location-based insights, internal and external collaboration, and access to new technologies.