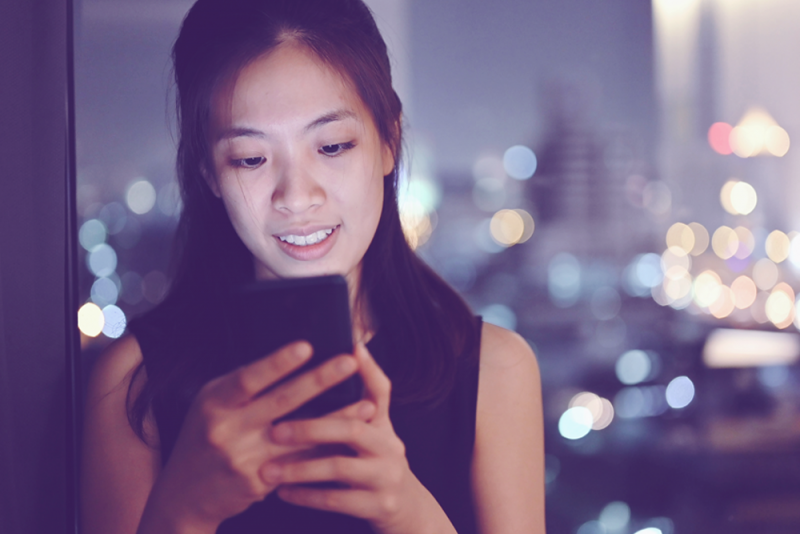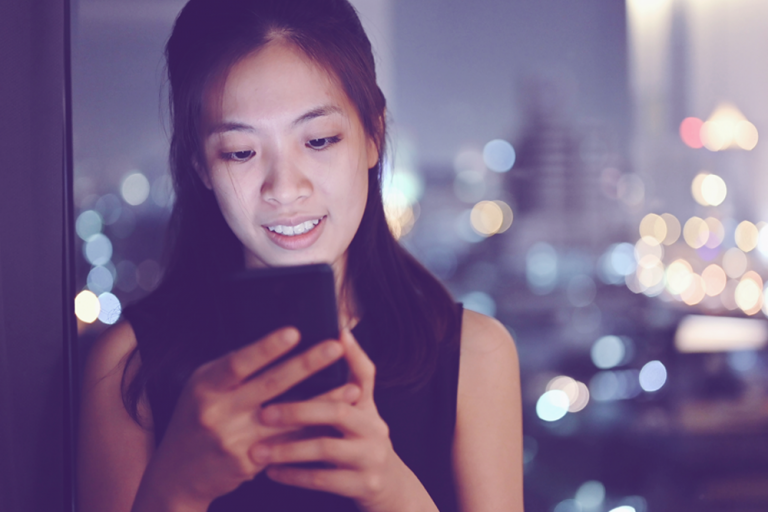 3 Location Intelligence Strategies to Drive Competitive Advantage in Telecommunications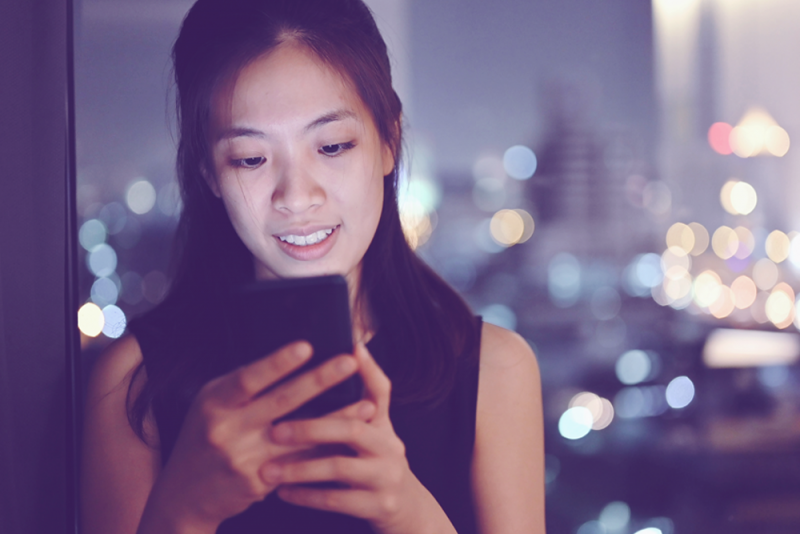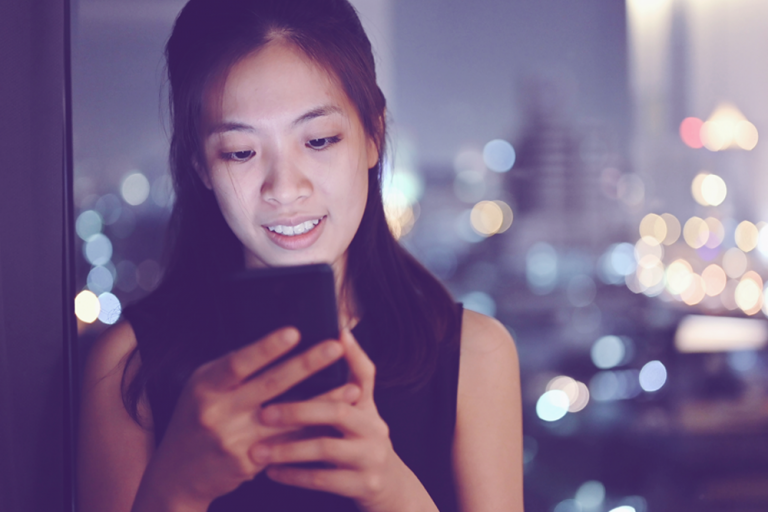 Telecommunication organizations, or telcos, face many business challenges, including enabling digital connectivity everywhere, 5G and SD-WAN network rollouts, and customer retention.  In response, many organizations are turning to data-driven decision-making to address these challenges.
With 90 percent of their data having a spatial or time component, telcos are considered rich in spatial data. Examples include mobile customer movements over time, cell tower and cabinet locations, broadband networks, mobile network coverage, fiber optic networks, and streets with navigation and traffic information. With so much data being consumed, telcos are struggling to maximize the value of all the spatial-temporal data they have.
More data brings more challenges. Specifically, we see the telco market struggle to trust their data for decision-making. We have seen a rise in the number of Telco organizations asking, "Are our solutions based on accurate data?" and "Can we leverage location in the analytical processes and modeling to gain a competitive advantage?"
The global pandemic brought new challenges and needs, with organizations looking to adopt new technology innovations to support analysis around the Internet of Everything and Internet of Behavior. Now, more than ever, having a clear data strategy around location intelligence is making a difference in driving business opportunity, mitigating risks, achieving competitive advantage, and most importantly, ensuring trust in business data for confident decisions.
Read the Report
Precisely solutions help you efficiently manage and share data across a business, target new subscribers, and increase subscriber serviceability. To learn more read our industry report.
In Telcos, like other verticals, Location Intelligence (LI) is so much more than maps
Location intelligence is not only "how to visualize data on an interactive map." It also covers how to operationalize and analyze spatial-temporal data in a simple and powerful way, helping organizations to analyze data with heat-maps and hot/white spots, compute a distance matrix between points of presence, analyze a time series of consumer data, and calculate line of sight for a cell tower. Location intelligence answers questions like:
Are we marketing to and servicing the right subscribers?
Can we predict areas where the numbers of potential consumers will grow?
Do we provide adequate broadband network capacity to organizations, healthcare providers, government, and consumers?
How do we understand how many devices would be connected inside an area?
How many points of presence can we cover in a selected area?
What are the distances and costs among broadband site locations?
Are we enriching data and getting profits from other markets?
What are the best location intelligence strategies for operationalizing and analyzing data and making profitable decisions?
Here at Precisely, we have many years of experience in providing Location Intelligence technology and deploying solutions to Telco companies, so we know that there are multiple benefits to using Location Intelligence as a business strategy.
Let's examine three key LI strategies
Simplify and Democratize Location Intelligence by 

making it easy and readily available to everyone for faster, trusted decision-making. How do you go about executing this winning LI strategy? Begin by analyzing your current state regarding costs and optimization:
      Costs
How many complex LI and Geographic Information Systems (GIS) solutions are we using?
How are you identifying, incorporating, and managing your data across your organization?
Are you giving your skilled GIS and data experts the tools they need to share data, with the right employees, in an inclusive way?
      Location Intelligence optimization and democratization
Are we leveraging location data sharing powerful and easy-to-use location intelligence solutions to everyone, inside or outside the company?
Are we sharing spatial-temporal data in a way that is easy to understand?
Are we responding quickly to customer requests and technical troubles?
Whether you are looking to streamline your processes throughout your business or leverage these enriched data in your analytical solutions, location intelligence provides you with the flexibility to deliver critical insights to the right person in the right way.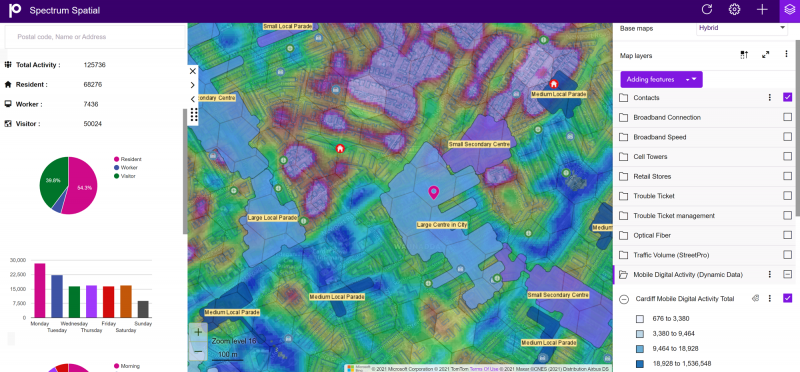 Multinational Telco Orange offers a great example of this winning strategy.  Orange determined that centralizing location data and widely sharing information about services, coverage, incidents, and customer complaints would contribute to making good business decisions. To implement this vision, they replaced its desktop mapping software with Spectrum Spatial and have extended data access to more than 1,100 employees, reducing the cost of ownership and increasing the availability of critical business intelligence.
Marius Dediu, GIS Architect for Orange, said, "Spectrum Spatial simplifies the process of consuming and viewing data analysis, so we don't have to rewrite code to share and analyze more information within the company. The solution is very easy to deploy, configure, and manage on an ongoing basis."
Powering up Artificial Intelligence (AI) and Machine Learning (ML). Add location intelligence to AI/ML, data science, and predictive analytics drive profitable decisions. Adding spatial analysis to AI/ML can help the telco industry create robust business models that enable you to:
Understand consumer behavior
Predict where to build your network presence
Identify areas where customers are most likely to buy new 5G services
Fulfill changing consumer expectations, so you can win new subscribers and predict and prevent churn
Predict network performance using data you already have about usage patterns from billions of subscribers
The LI challenge is processing and managing massive volumes of dynamic data over space and time. Precisely LI solutions can do that. Read more about how customers are doing this today here.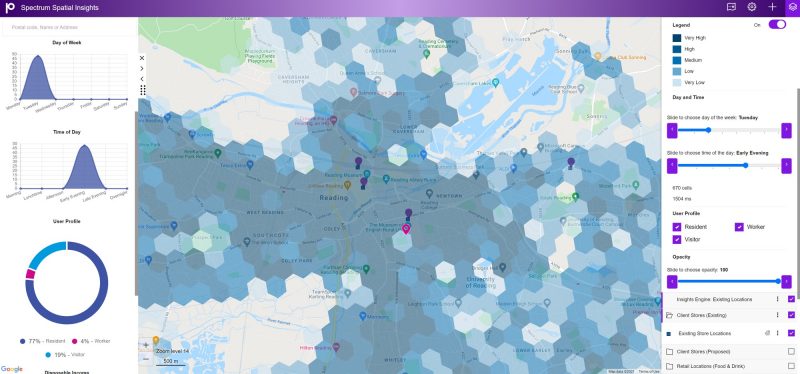 Monetize your most strategic asset: data. Location Intelligence can help to monetize highly valuable data and services. You already collect a massive volume of data from your network, attached devices and telematics. Anonymizing that data, running it through spatial processing, and enriching location-based and temporal-based data is a winning LI strategy. Selling the resulting enriched datasets can deliver high revenues
Here are use cases for companies in other industries that can benefit from your data:
Retailers can learn about their potential markets by looking at where people go and when. Anonymized mobile data can track higher-value consumers passing through a particular area at a specific time of the day or a specific day of the week, creating a picture of ideal store locations.
Auto insurance companies can predict risks with more accuracy and better calculate premiums by analysing enriched telematics data linked to drivers' behaviour and patterns. Data like destinations reached, roads travelled, vehicle speed, time of the day, and day of the week can build profiles of safe or reckless drivers.
Government can understand people's movements in selected areas to predict behavior at public events and mitigate risks with better-informed emergency response.
Automotive companies can analyze relationships between vehicle driver profiles and travel habits, using those insights to improve operations and increase customer satisfaction by better targeting the right vehicle to the right consumer.
How do you turn operational data from devices and telematics into marketable data at scale? With Spectrum Geocoding for Big Data, you can apply forward/reverse geocoding, geo-enrichment, spatial processing, and travel time data procedures. This solution delivers high scalability and high-speed data processing to handle massive data volumes to produce AI-consumable data. Read how a Mexican telco company built a data-monetization business that would account for 40 percent of corporate revenue within a few years.
The Critical Importance of Data Integrity
The continual challenge for providers is whether they can deliver on the promise of a more efficient network offering higher bandwidth while dealing with the unprecedented impacts of streaming services and an interconnected world of sensors, vehicles, and people. Data has a critical role to play. Being able to integrate, validate, and manage data while performing analytics at scale in cloud-native environments is vital for accelerating the development, deployment, and adoption of future mobile and broadband services.
By combining data quality, geocoding, and spatial processing – in addition to giving customers, sales, and marketing teams access to self-service tools – Precisely solutions help you efficiently manage and share data across a business, target new subscribers, and increase subscriber serviceability.   To learn more, read our industry report – Data Driven Telco.