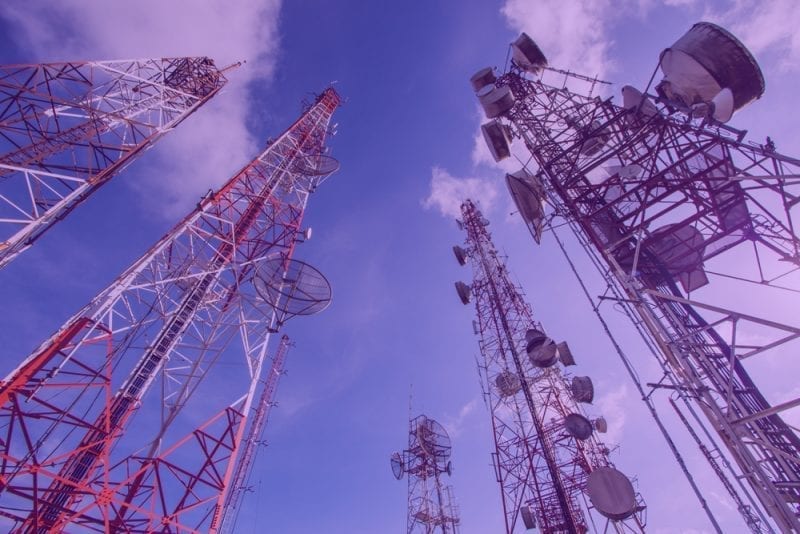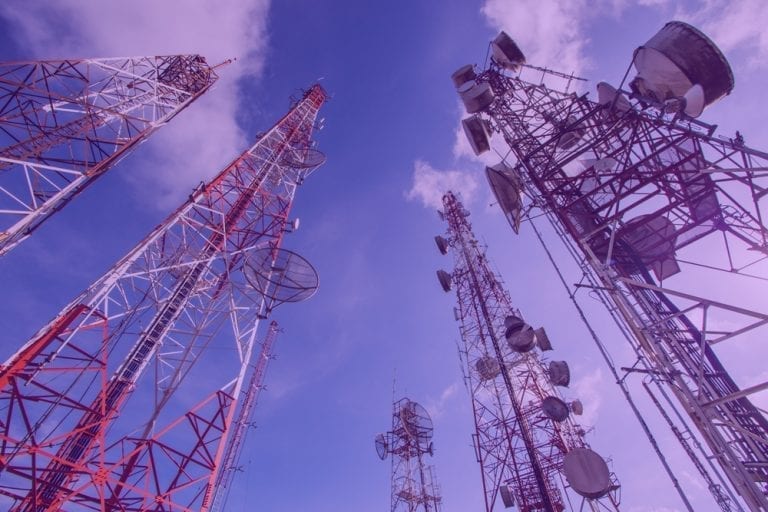 Exploring the Telecommunication Industry's Not-So-Secret Advantage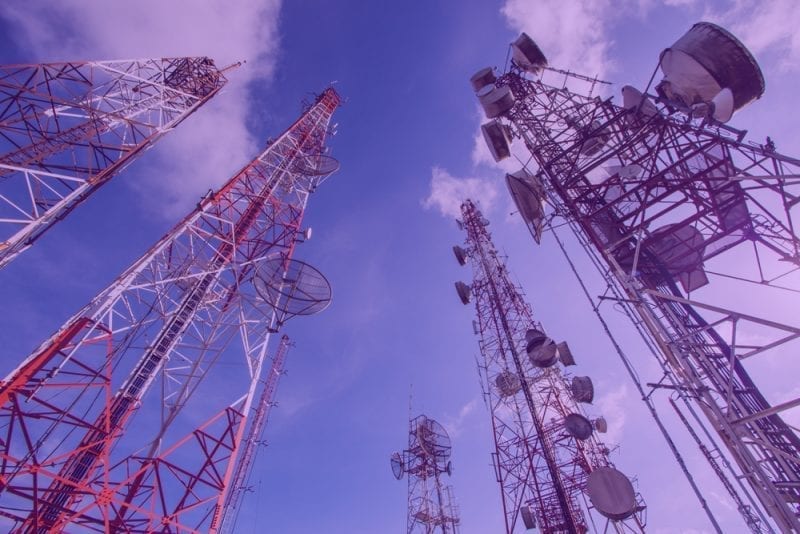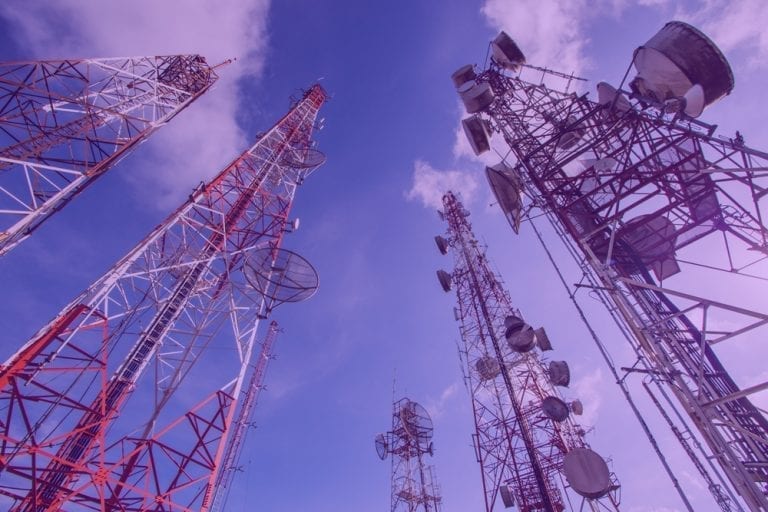 The telecommunications industry lives at the leading edge of technology change. It comes as no surprise, therefore, that leaders in the telecom sector understand the critical role that data science and location data play in building and maintaining competitive advantage.
As 5G technology is rolled out, and as a myriad of new technologies are emerging to take advantage of improved connectivity, opportunities for the telecom industry abound. Companies that position themselves well for the coming waves of innovation will provide the gateway for IoT devices, smart vehicles, and more.
Like any business, though, profitability in the telecommunications industry is about optimizing investments. Building and maintaining infrastructure is expensive. Decisions surrounding network optimization are more important than ever. Mistakes are costly, either in terms of lost revenue opportunities or the cost and effort associated with re-working or rebuilding existing assets. The competitive pressures are intense, and network performance matters a great deal.
At Precisely, we work with business leaders and data scientists across a broad range of industries. In the telecommunications space, we see a common set of questions that are frequently asked by executive management:
Are we building in the right place?
Are we marketing to the right people?
Are we delivering on our promises to provide outstanding service?
For each of these, data provides clarity. Let's explore how location data and location intelligence can provide insights to optimize investments, increase marketing effectiveness, and improve customer satisfaction.
Are we building in the right place?
Location intelligence adds depth and dimension to any data set, but in the telecommunications industry, location plays a particularly powerful role. It begins with understanding where your target customers live, work, and play, as well as the travel routes and traffic patterns that get them to and from those activities.
Given a clear understanding of customer location and mobility, telecommunications leaders can map their existing infrastructure and competitive coverage against existing market requirements to discover untapped opportunities. In other words, new investments in network infrastructure can be positioned in ways that optimize success.
Precisely offers the most comprehensive and accurate location intelligence data available. We assign a unique identifier (which we call the "Precisely ID") to each individual address. We track 9,000 attributes for each of those addresses, and then leverage the Precisely ID to enable enrichment of that data with your own internally sourced data or information from third-party sources. That gives telecom companies a vast amount of information with which to work.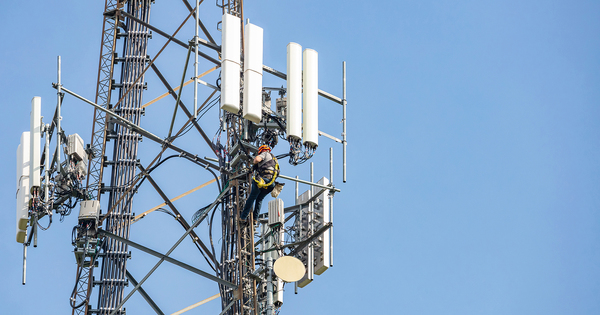 By mapping a population of consumers and businesses within a specific region, for example, and then aggregating that information by age, income, or business type, data scientists can develop a vivid picture of the market opportunity for that area.
By overlaying that same map with existing fiber routes and existing fiber-lit buildings, analysts can assess the potential value of additional target buildings in the area. By combining that with predictive insights about demographic changes and future telecom requirements, companies can plan investments for competitive advantage.
Watch our webcast
Understand the critical role that location data and location intelligence play in building and maintaining competitive advantage to help your business win in the telecommunications industry
Are we marketing to the right people?
Simply understanding total populations and movements is not enough, however. For true competitive advantage, it's important to understand your target audiences in a far more nuanced way. That means knowing the age, income level, and lifestyle preferences of various audiences within a given area over the course of time. It means knowing the life events that indicate a potential customer may be considering a new service, and identifying potential customers who fit the target profile.
Finally, it means combining that information to segment your target audience in a way that optimizes marketing spend. Tech-savvy upper-income customers who are willing to pay for value-added services, for example, represent a prime audience, provided that you know who they are and the right buying triggers are in place. Senior citizens with limited requirements for mobile connectivity, on the other hand, may represent a smaller, but highly stable and reliable, revenue stream.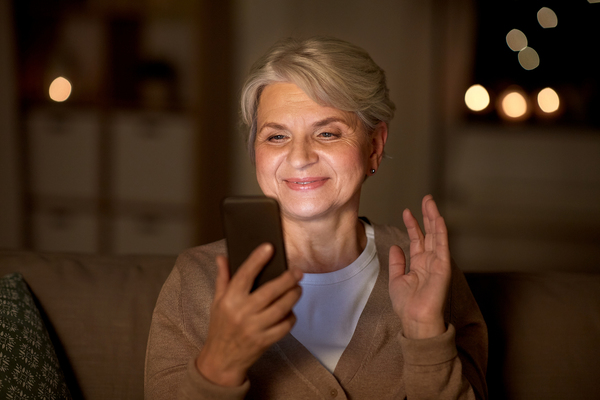 Marketing to those two audiences looks very different, both in terms of the medium and the message. Ongoing customer service and support, likewise, will probably look very different for those two audiences, with one preferring online self-service using e-mail or chat, and the other favoring person-to-person interaction over the phone.
Are we delivering on our service promises?
Finally, many of our telecommunications clients want to gain a better understanding of network performance. This can include an analysis of past network performance based on historical data, or models of potential future performance based on expected populations, demographics, and network infrastructure assets.
Beginning with comprehensive and highly accurate location data, and then enriching that data with information collected from devices including signal strength and data usage, telecommunications companies can develop a highly sophisticated understanding of past network performance and predicted future performance.
The challenges of location data and location intelligence
The volume of geospatial data available is growing rapidly. Unfortunately, geospatial data is very different from information drawn from most other domains. To state it briefly, location data is messy.
To make matters even more challenging, the quality of data available from third parties varies greatly. This is especially true where multinational information is required. Geospatial data is constantly changing, as people move from one place to another, as businesses open or close, and as patterns of mobility change over time.
Finally, location intelligence is computationally intensive. Calculating routes and traffic patterns, drive times, or catchment areas requires significant processing power. For many, cloud computing has provided the flexibility and scalability necessary to execute those kinds of tasks affordably.
The telecom leaders we speak with on a regular basis are convinced that location intelligence provides a key opportunity to differentiate themselves from their competitors, winning new subscribers with data-driven marketing programs, optimizing network infrastructure investments, and paving the way to gain market share as 5G and IoT gain momentum.
To learn more about how location intelligence can help your business win in the telecommunications industry, check out our free on-demand webcast: Operationalizing Location Data and Data Science to Gain a Competitive Edge in Telecommunications.