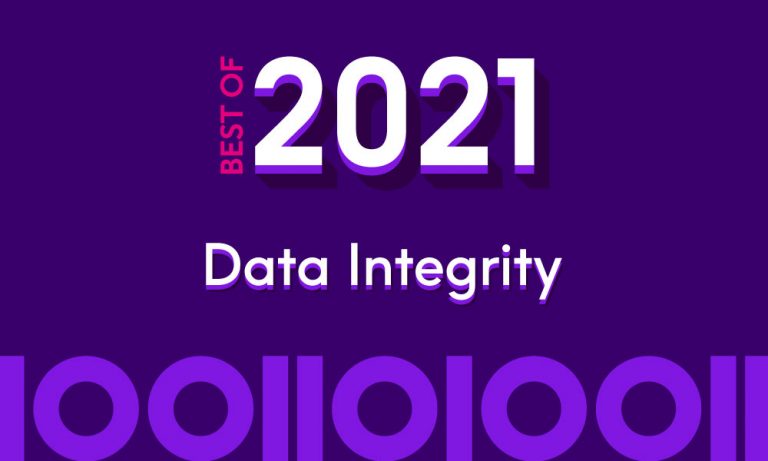 Best of 2021: Top 10 Data Integrity Blog Posts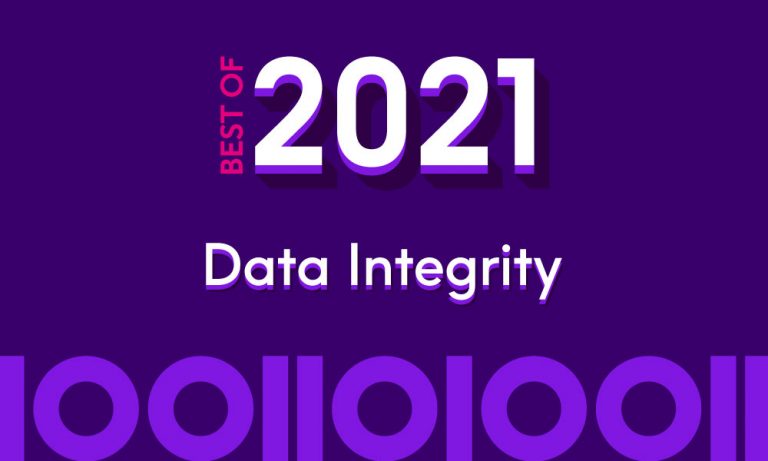 Do you trust your data? As 2021 comes to a close, we would like to share our most viewed Data Integrity articles from the Precisely blog. We'll count down the Top 10 Data Integrity blog posts of the year.
Corinium Intelligence published their first Data Integrity Trends: Chief Data Officer Perspectives in 2021 research report highlighting the priorities, challenges and trends Chief Data Officers (CDO) face.
They surveyed more than 300 senior data executives to understand how they're managing enterprise data assets to fuel reliable data-driven business transformations. Read more >
Because there is no industry-standard definition, Precisely offers a broad definition of data integrity. To us, it's all about confidence and trust in the information that business leaders rely on to make sound decisions. That means having data that is accurate, consistent, and complete, but it also means understanding the full context of that information by extending it with data enrichment and enhancing its context with location intelligence. Data integrity is about having trustworthy information that helps you produce clear, accurate insights for your business. Read more >
Data has changed the world. It has opened up new possibilities for products, services, and experiences to which companies, organizations, and governments can create differentiation in the digital economy. Enter data integrity. Read more >
2,500 years ago, Greek philosopher Heraclitus made his famous statement that "the only constant in life is change." Since then, the pace of change has accelerated dramatically, especially over the past two decades as technological innovation has shifted into high gear. Digital transformation technologies, built on a rapidly evolving cloud infrastructure, are transforming the way we live and work. Read more >
Data integrity is defined as data with accuracy, consistency, and context for confident decision-making. Achieving true data integrity calls for technical capabilities such as data integration, data quality management, data enrichment, and location intelligence. Together, these capabilities ensure that data provides a complete and accurate picture of reality–that is, "the truth, the whole truth, and nothing but the truth." Read more >
Read our Report
The vast majority of enterprises are busy laying the foundations for data success. For most, however, this is still very much a work in progress. Achieving data integrity at scale is a challenge–one that must be addressed to firmly establish trust and confidence in data-driven insights. The Corinium report covers a broad range of topics with respect to data integrity. To read the report, download your free copy today.
In virtually every industry, data is playing a more important role than ever before in driving decisions. There are vast increases in the amount of data available, including information that would never have been imaginable in the past (such as mobile trace data). At the same time, the ability to store, manage, and process all of that information has become more complex. Read more >
Data literacy skills are essential to modern business success. Josh Bersin, founder of Bersin by Deloitte and globally recognized thought leader in talent management, recruiting, and technology, noted recently in a Harvard Business Review post:
"Data literacy has become important, for almost everyone. Companies need more people with the ability to interpret data, to draw insights, and to ask the right questions in the first place." Read more >
What is Data Integrity? Data integrity is the quality, reliability, trustworthiness, and completeness of a data set – providing accuracy, consistency and context. Data integrity is built on four key pillars: enterprise-wide integration, accuracy and quality, location intelligence, and data enrichment. Read more >
Digital transformation is opening doors to new possibilities through data-driven innovation. At the heart of this revolution lies a proliferation of connected devices, along with vastly improved capabilities for collecting, storing, manipulating, and analyzing data. For organizations that wish to unleash the potential of all their data and achieve their digital transformation objectives, data integrity is critically important. Data integrity – accurate, consistent, and contextual – provides data you can trust to make confident decisions. Read more >
Data can be your organization's most valuable asset, but only if it's data you can trust. When companies work with data that is untrustworthy for any reason, it can result in incorrect insights, skewed analysis, and reckless recommendations. Read more >
To learn more about trends in data integrity from over 300 CDOs, read the analyst report "Data Integrity Trends: Chief Data Officer Perspectives in 2021."