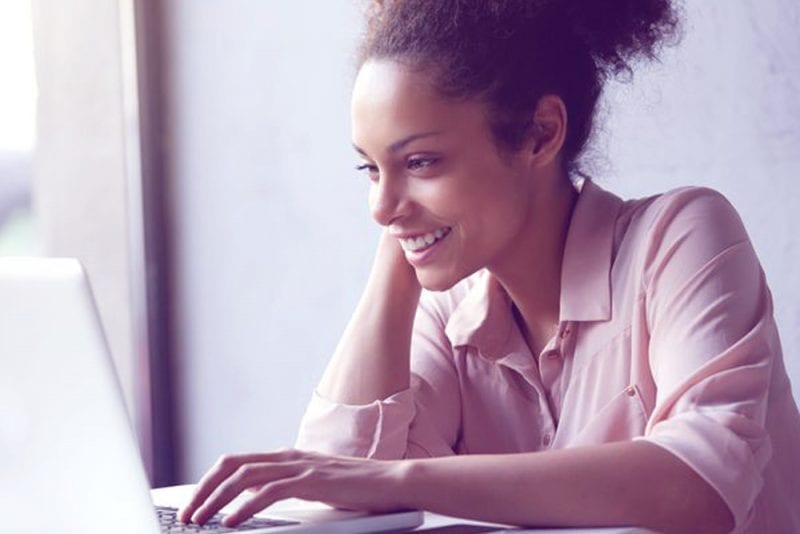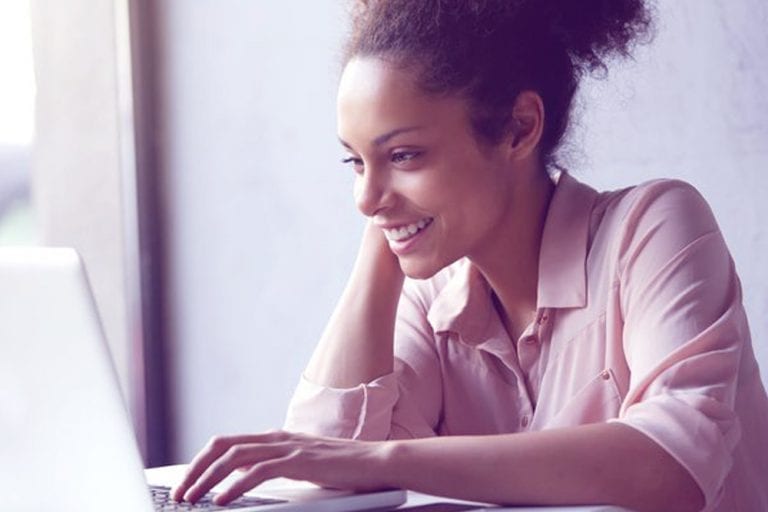 Data Literacy: What It Is and Why It Matters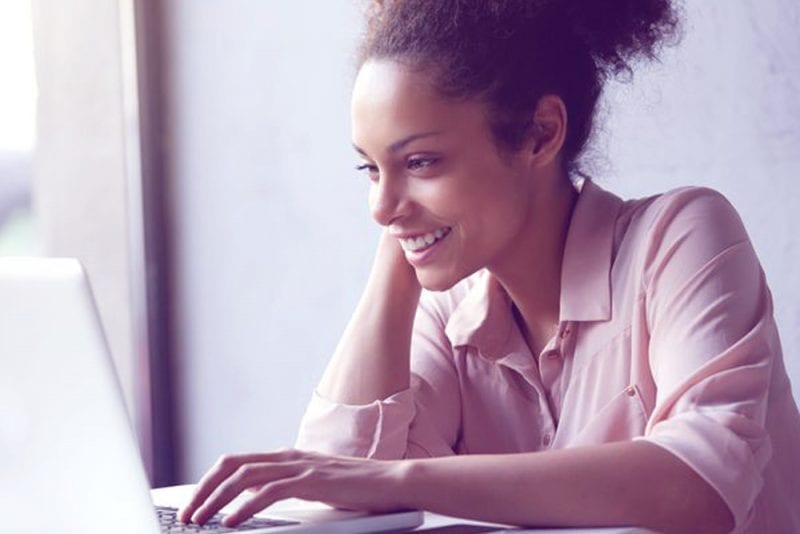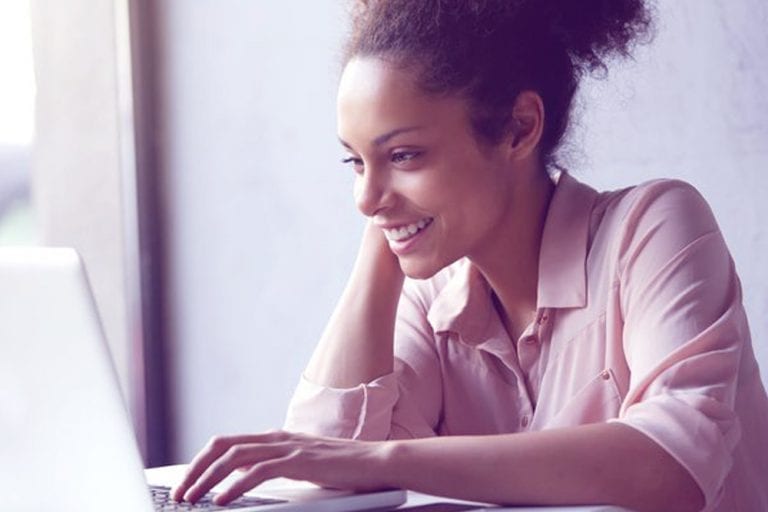 Data literacy skills are essential to modern business success. Business users have access to more data than ever before, but if they can't understand it and interpret it, they won't be able to tap into its full potential for driving business value.

Josh Bersin, founder of Bersin by Deloitte and globally recognized thought leader in talent management, recruiting, and technology, noted recently in a Harvard Business Review post: "Data literacy has become important, for almost everyone. Companies need more people with the ability to interpret data, to draw insights, and to ask the right questions in the first place."
Organizations that promote data literacy can achieve net gains in data quality, collaborative communication, innovation, and work process efficiencies. Data literacy, in effect, means more gains with fewer pains.
Unfortunately, only 25% of workers feel that they use data effectively in their jobs. Even fewer (just 21%) feel confident in their overall data literacy skills. Clearly, there is much work to be done to help organizations achieve data literacy.
If businesses are to capitalize on the value of the data available to them, they need to overcome barriers to data literacy and engage in a program of data democratization. The first step is to understand what data literacy truly is and what skills are necessary to attain an appropriate level of data literacy.
What Is "Data Literacy"?
Gartner defines data literacy as "the ability to read, write and communicate data in context, including an understanding of data sources and constructs, analytical methods and techniques applied — and the ability to describe the use case, application, and resulting value."
In practical terms, that means that business users need to understand what data is available to them, how it can be used, and what its limitations may be. They must know how data from different sources can be combined, or how it might be enriched with trusted information from third parties. They should understand how geospatial context can be applied to generate deeper insights to drive better decisions. Business users should understand the importance of proactively managing data quality.
To state the case more succinctly: decision makers in today's organizations must understand how they can translate raw data into real business value.
Just as literacy involves the ability to read the written word and comprehend what you have read, data literacy involves the ability to source, interpret, and communicate data in context. Data literacy enables an organization to use data effectively to drive desired business outcomes.
Poor data literacy impedes an organization's digital transformation and its ability to compete in an increasingly digital-first business environment. On the other hand, organizations that achieve data literacy reap significant rewards. According to research from the Data Literacy Project, enterprises that have higher corporate data literacy scores can have $320-$534 million in higher enterprise value.
2023 Data Integrity Trends & Insights
Results from a Survey of Data and Analytics Professionals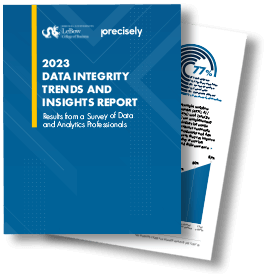 Building Organization-Wide Data Literacy
Since the business case for data literacy is clear, how can you build a culture that encourages and supports data literacy in your organization? Here are some steps to start your journey:
1. Assess your current level of data literacy. Gartner suggests the following questions to get you started:
How many people in your business do you think can interpret straightforward statistical operations such as correlations or judge averages?
How many managers are able to construct a business case based on concrete, accurate, and relevant numbers?
How many managers can explain the output of their systems or processes?
How many data scientists can explain the output of their machine learning algorithms?
How many of your customers can truly appreciate and internalize the essence of the data you share with them?
2. Develop goals and objectives based on your current and desired levels of data literacy. Prioritize areas of the business where increased use of data can have a significant impact and concentrate on those areas first. Detail for employees the desirable skills, abilities, and level of data literacy required for their unique roles.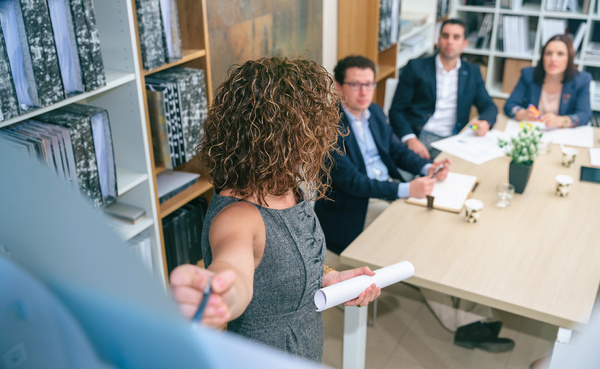 3. Create a data literacy program that provides essential tools and training organization-wide. Ensure that employees have the tools and training they need to reach the desired level of data literacy for their job. Build flexibility into your processes to allow employees the time needed to practice data skills and become proficient at using data to make daily business decisions. Include in your literacy program sufficient follow-up measures to track and monitor progress toward data literacy on an individual and organizational level to ensure that your program is working properly.
Barriers to Data Literacy
In most discussions about data literacy, the lion's share of attention is focused on users. After all, the term implies that certain skills must be cultivated within your workforce. In order to build data literacy within your company, though, it's important to create an environment where it can flourish. Here are some of the barriers that stand in the way of strong data literacy, and what you can do about them:
Poor data quality. It's an unfortunate fact of life that data quality erodes over time. Consider a typical customer database, for example. Customers relocate, change their names, and eventually cease to exist. Data entry errors are inevitable. Business rules aren't always enforced when new records are created. Duplicate data across two or more data silos can become out of sync. To achieve good data quality consistently, it must be managed proactively. Accomplishing that at scale requires enterprise-grade data quality tools.
Data silos. Lack of integration is a problem in most organizations, as multiple systems house different data sets, which are difficult to synchronize and harmonize. Reliable, scalable,  and flexible data integration tools allow enterprises to adapt as new systems and data sources are brought on line.
Missing context. Data without context has little value. A company that stores baseline information about its customers has a limited view of its clientele. When location context, mobility data, and demographic information are added to the mix, users can gain a rich 360° view of their customers and other members of their target audience.
The ultimate goal of data literacy is to provide a framework for data-driven decision-making for your organization. It stands to reason, then, that your data must first have accuracy, consistency, and context. Otherwise, no matter how data literate your workforce is, your decisions will be skewed badly.
Precisely's Data Integrity Suite delivers unmatched value for any data integrity initiative through market-leading data quality, data integration, data governance, location intelligence, and data enrichment capabilities.
Precisely partnered with Drexel University's LeBow College of Business to survey more than 450 data and analytics professionals worldwide about the state of their data programs.  Now, we're sharing the ground-breaking results in the 2023 Data Integrity Trends and Insights Report.