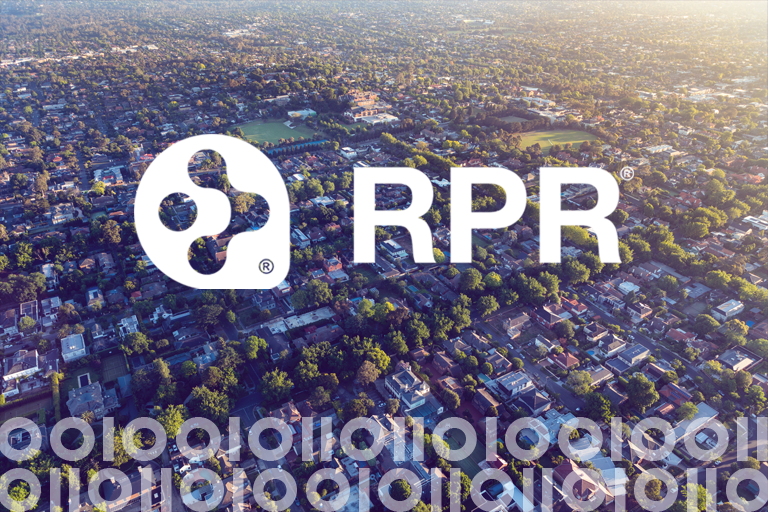 How RPR Provides Top-Notch Geocoding Data with Precisely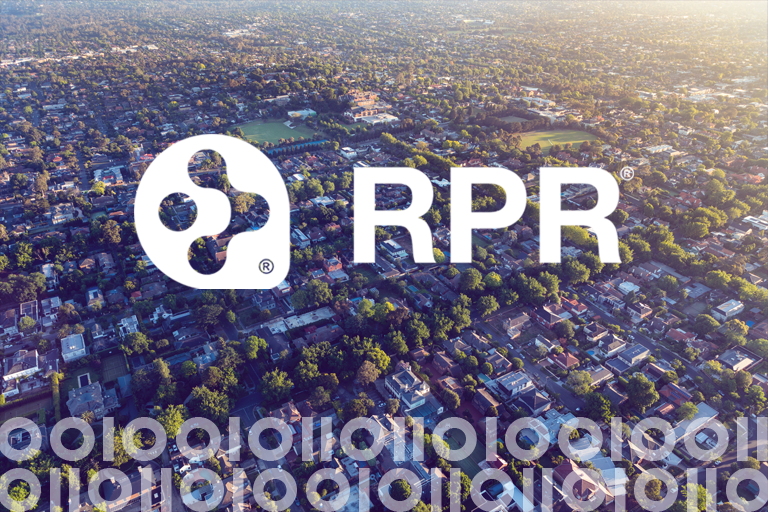 By Reggie Nicolay, VP Marketing, RPR
Every REALTOR® wants to be a trusted local market expert. To accomplish that, they must stay on top of data and market insights daily. They also need to be prepared to field a wide variety of questions because they work with a wide variety of consumers, from first-time buyers to seasoned buyers, sellers, and investors.
The National Association of REALTORS® clearly understands this challenge, which is why it built RPR (Realtors Property Resource), the nation's largest parcel-centric database, exclusively for REALTORS®. The platform puts data, tools, and reports at REALTORS'® fingertips so they can respond to questions and requests instantly and position themselves as an essential part of every transaction.
With a national, parcel-centric database the size of RPR, there are inherent challenges with matching listings and public records data at a parcel level. The challenges can stem from new construction, vanity addresses, uncommon spellings, etc. Plus, things change – ZIP Codes are added, neighborhoods are constructed – so RPR is constantly looking to improve its match rates.
That's why RPR relies on top-notch data partners, like Precisely, to provide accurate, nationwide geocoding solution so that its members' experience is the best it can be. Since RPR's inception, Precisely has been its go-to for standardizing, matching, and geocoding address data to the correct location, as well as providing geographic boundaries and walkability scores.
Creating a precise data experience
So how do RPR customers reap the benefits of accurate and contextualized data? When REALTORS® access the RPR main map, they can search properties and neighborhoods across the U.S. and overlay geographical boundaries for neighborhoods, ZIP Codes, school attendance zones, and more. These boundaries enable REALTORS® to not only quickly find homes in a specific area, but also create reports for that area that provide important insight.
Here's an example from the RPR mapping tool of an Intermediate Neighborhood display, one of quite a few boundary options available in Scottsdale, AZ.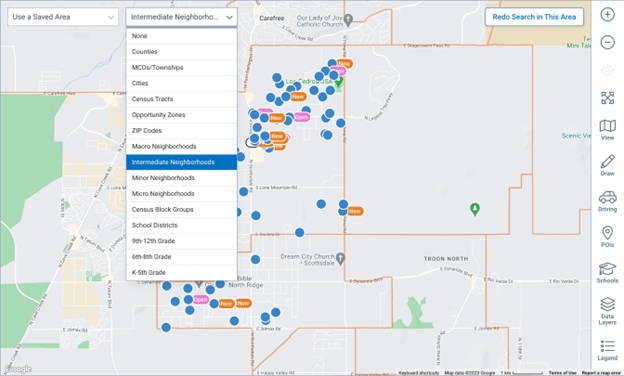 Below you see the same mapping tool zoomed in to the parcel level. For each displayed property, you see the Realtors Valuation Model® (RVM), which is an automated valuation model that places each property's valuation centered directly on the parcel.
However, placing these pins with pinpoint accuracy is very difficult. Using Precisely Spectrum Global Geocoding, RPR has improved its rooftop accuracy, particularly in condo/townhouse communities that traditionally have rooftop points that cluster on the primary unit in the complex.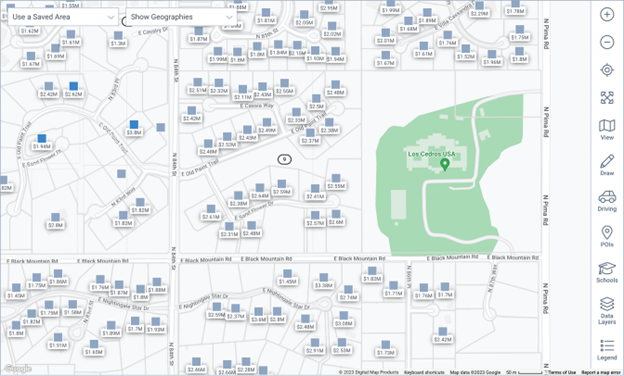 Last year, RPR enhanced its geo addressing capabilities by adding in Master Location Data (MLD). With the addition of MLD, RPR can now not only improve geocoding and address standardization accuracy, but also streamline data enrichment to each point of interest or address with thousands of attributes that provide critical context using a unique identifier. For example, REALTORS® searching a property can find additional information like school district, new construction, tax information, median income, and more – essentially, all the things prospective buyers want to know about a property they're buying, or that sellers want to know when valuing their property.
Prior to implementing the solution, RPR provided a sample of approximately 10,000 addresses for Precisely to analyze. Precisely ran the addresses through Spectrum Global Geocoding with the premium MLD reference dataset, and the analysis revealed a 25% improvement in match rate on the "poor" quality addresses (addresses that don't have directional abbreviation, like North or South, or even a non-standard spelling).
This 25% lift has big benefits because it allows RPR to significantly improve match rate between incoming public records and incoming listings, and "layer on" new listings on top of new public records data. But most importantly, it improves member experience because members no longer have to call into the call center asking why a known property isn't showing up in the RPR database.
While RPR can now offer high accuracy for U.S. addresses at a structure level, Precisely Spectrum Global Geocoding with MLD also allows access to 50 million non-USPS addresses. This means that no property is ever left unnoticed, ultimately helping RPR members provide the most inclusive set of data to their customers and create a competitive advantage.
The U.S. real estate market is at an inflection point. While median home values have increased over the last few years, the number of homes sold has decreased. REALTORSⓇ must become increasingly competitive. One of the easiest ways to do that is by being knowledgeable about the area you're selling in/where customers are wanting to buy. RPR is providing its members the opportunity to access the most accurate property and market data and make it onto the leaderboard in 2023.
To learn more about RPR and access its database for yourself, visit us online.