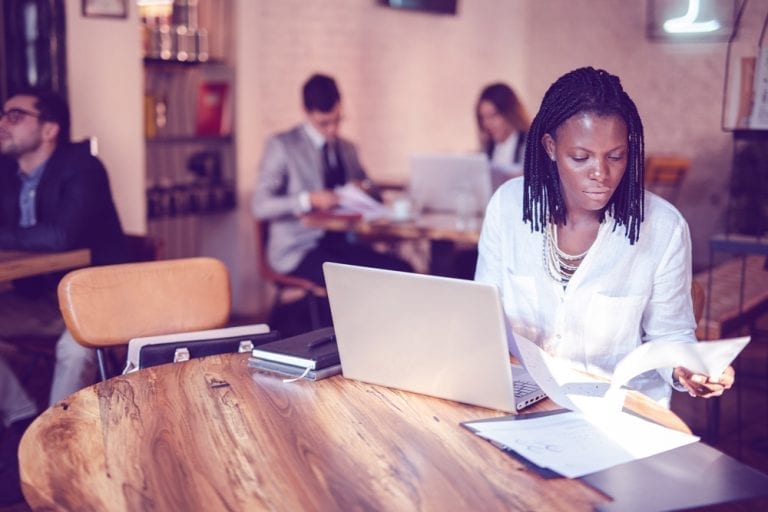 Want to Engage More Customers Post-COVID? Self-Service Is the Answer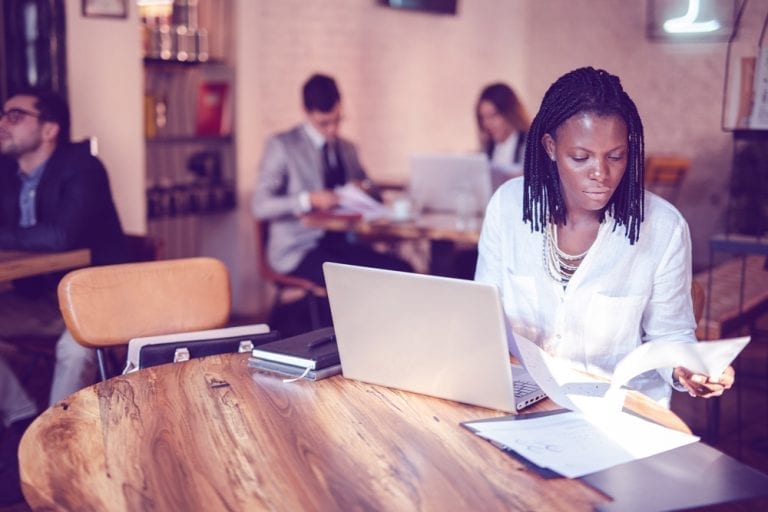 When COVID arrived upon the scene in early 2020, consumers had already begun to shift toward online interactions, frequently preferring digital self-service applications over direct person-to-person communication. The pandemic has dramatically accelerated that digital customer engagement trend, as consumers have increasingly turned to email, text, web, social, chatbots, and video to communicate with the businesses from which they buy products and services.
A recent report issued by the CMO Council in partnership with Precisely revealed that the number of consumers who prefer digital-only interactions has more than doubled in the course of one year. The number of respondents favoring a blended approach that combines both digital and physical interactions fell dramatically between 2019 and 2020, while a small minority of consumers (fewer than 10 percent) still prefer direct physical interaction.
The relative importance of these various modes of communication is shifting as well. For the majority of consumers, it remains important to have a broad selection of digital channels through which to communicate. In the past, in-person and telephone communications played a more significant role than they do today. Those channels remain important, but in 2020 email has emerged as the number one communication choice for consumers.
When an issue is especially urgent, many consumers still prefer telephone and face-to-face interaction. More commonly, though, they're shifting to automated technologies that support digital self-service. At the same time, consumers still expect a level of personalization that would not have been possible with most automation tools just a few years ago. Personalized and interactive video is playing an increasingly important role because it delivers that highly targeted experience for each customer, doing so in the way that resonates with most consumers.
Read our Report
Learn more about changing customer preferences and the shift to digital engagement and self-service.
It's critical to keep up with changing customer expectations
Consumers continue to express frustration with many of the companies with whom they do business. Seventy-three percent of the respondents to the CMO Council survey said they were considering switching brands because of a poor customer interaction experience.
For most companies, significant gaps still exist in the delivery of a unified customer experience that can address a wide range of consumer preferences. As the pandemic prompted most consumers to stay home and minimize face-to-face interactions, most businesses saw a dramatic increase in self-service and online digital engagement. The combination of online billing, SMS text notifications, and customer dashboards, for example, can add up to a competitive differentiator. For companies that had proactively implemented the right self-service technology, the events of 2020 provided clear evidence as to the value such tools were bringing to their business.
For others, the arrival of COVID-19 served as a wake-up call, highlighting the weaknesses in their existing digital customer engagement tools and processes while also revealing potential whitespaces in their digital self-service strategies. In this respect, disruption has prompted business leaders to engage more deeply in a process of introspection, evaluating their strengths and weaknesses with respect to customer engagement in the digital realm.
Companies must also keep up with a broader landscape of changing preferences. The dramatic shift that occurred between 2019 and 2020 was undoubtedly influenced by COVID, but most observers expect these new consumer preferences to outlast the pandemic.
Other new innovations are emerging as well. The CMO Council report, for example, highlights personalized interactive video as an up-and-coming trend. Video can be rendered in real time and personalized to the recipient, ensuring that the content delivered to each customer is highly relevant and actionable. Video also brings a human element to the brand, providing a sense of connection that is missing from many online experiences. For companies seeking to stand apart from the crowd, personalized interactive video will be a top choice for the next few years.
The human factor remains vitally important
Above all, one thing seems clear: the human element continues to be important for all consumers across all geographies and age groups. While there is a clear shift in favor of digital self-service, consumers almost universally prefer to have the fallback option of speaking with a human being, especially when they have an important issue that needs to be resolved.
A company's overall approach to digital customer engagement must include a path for quickly and seamlessly escalating an interaction to a live person. Even when such options are not used, the mere fact that consumers have the choice to speak to a human being is important, and it is reflected in their overall satisfaction with their brand experience.
At Precisely, we help organizations of all sizes to develop a rich 360° view of their customers, and to engage those customers in a highly personalized way. Our EngageOne family of products helps companies to create seamless, personalized, omnichannel communications on any medium, anytime, resulting in stronger brand loyalty and higher profitability.
EngageOne Digital Self-Service helps customers to help themselves by providing instant online access to billing information, important documents, and more. EngageOne Digital Self-Service allows you to connect data from any source, including multiple print streams and billing systems. That information is indexed, stored, and retrieved in real time, giving your customers and service representatives instant access to information. Your customer service call center can operate more efficiently, and your customers benefit from a consistent and unified omnichannel experience.
EngageOne Digital Self-Service works seamlessly with EngageOne Compose to deliver personalized communications and with EngageOne Communicate for personalized interactive video, chat, email, and SMS/text. Our entire family of EngageOne products works together to deliver clear, consistent omnichannel communications for improved efficiency and accuracy, higher customer satisfaction, and better compliance.
To learn more about changing customer preferences and the shift to digital engagement and self-service, read the CMO Council Report, Critical Channels of Choice, sponsored by Precisely.