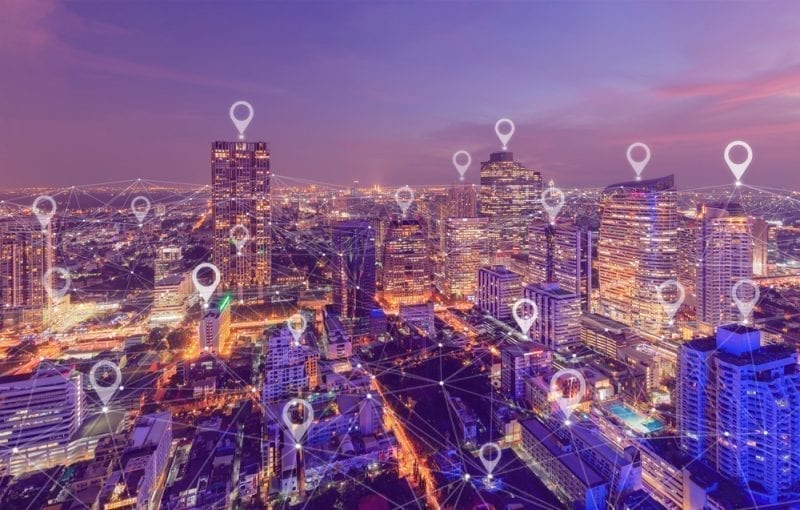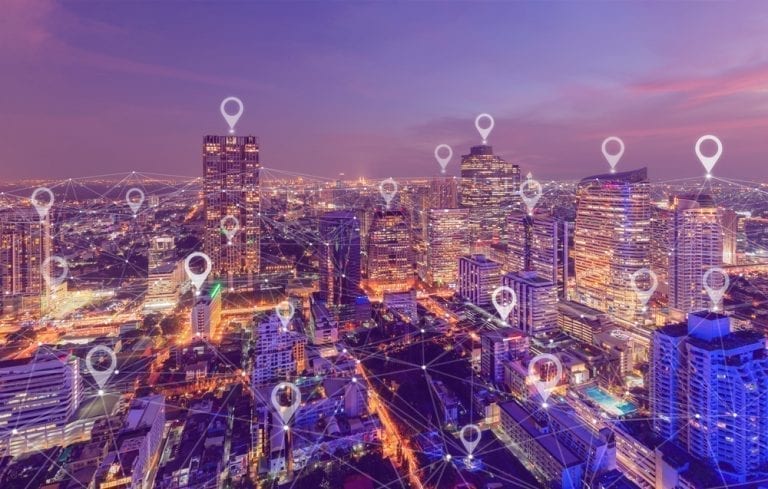 Geofencing vs. Beaconing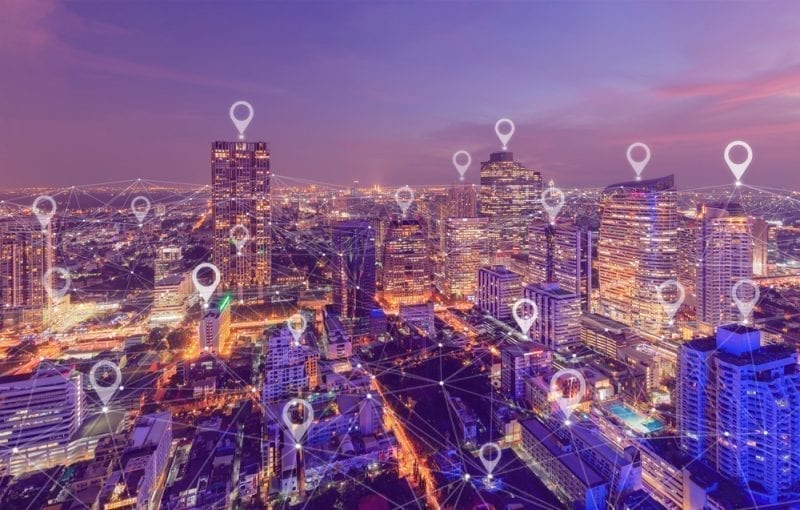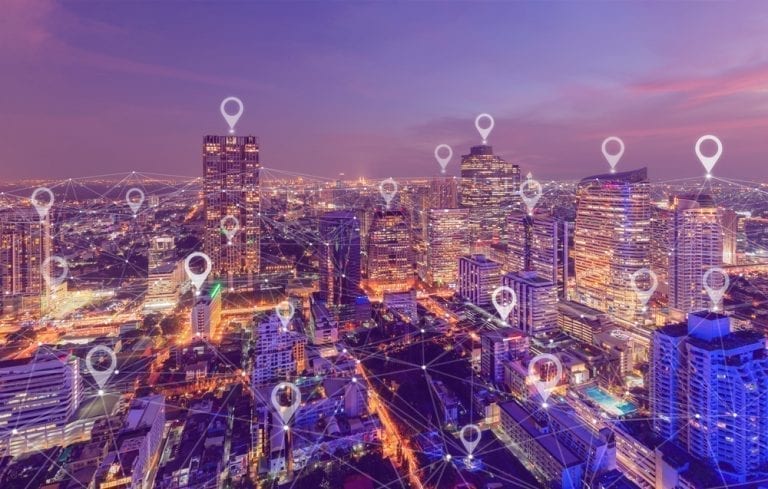 If you really want to meet your customers where they are, it's time to try location-based marketing. For advertisers, this strategy involves sending promotions to customers' mobile phones as they enter a specific geographic area.
Location-based marketing is 20 times more effective than generic banner ads. The numbers back this up. Mobile advertising significantly boosts open rates, redemption rates, and sales. In a May 2019 survey of marketers, 89 percent of respondents said LBM increased their firm's sales.
Most location-based marketing campaigns use some form of geofencing or beaconing technology. Wondering how to choose between them? You don't have to. In fact, combining the two is often the best way to drive sales and maximize your ROI.
What is geofencing?
Imagine you're driving by the mall when the app for your favorite sporting goods store sends you a reminder about the hiking boots on your wish list. That's geofencing at work.
At its most basic, geofencing is a location-based service that sends messages to smartphone users who cross into a defined geographic area. You might push coupons and sale alerts when your customers enter a shopping center, for example. The geofencing service will automatically trigger your app and send a relevant ad or message, usually with an interactive map showing how to reach the store.
The power of geofencing
Geofencing is so impactful because it identifies customers who are most likely to buy, and sends them laser-focused promotions. Tapping into online activity data can further personalize the messages to convert customers who recently abandoned virtual carts.
Some services can even pull from other apps, like your to-do list. If you need to buy a birthday card, for example, your pharmacy app could send you a reminder and coupon when you enter its geofence, based on your task list. The message could make the difference between stopping in for the card right away and buying it from a competitor later on.
You can also set up geofences around related stores to urge consumers to bundle their errands into one trip. For example, a large supermarket chain could message shoppers at the local farmers' market about picking up additional, non-produce items before they head home.
Geofencing with polygons vs. point-and-radius
Not all geofencing solutions are created the same. Some execute a basic point-and-radius approach in which you create a circle around a point of interest (POI), such as a store or stadium. POI geofences take one set of latitude and longitude coordinates (a point) and create a radius around that location at a predetermined distance.
However, this "quick and dirty" method doesn't optimize geographies.
The first consideration is the accuracy of that POI's lat/long position. POIs are typically geocoded against street-level and geographic centerline coordinates, which leaves room for error. With this method, a geofence could be created from the property parcel centroid of a large shopping mall, when the intent was to create a radius around a store located on the outer edge of the mall. When not using rooftop-level geocoding, positional error is fairly common.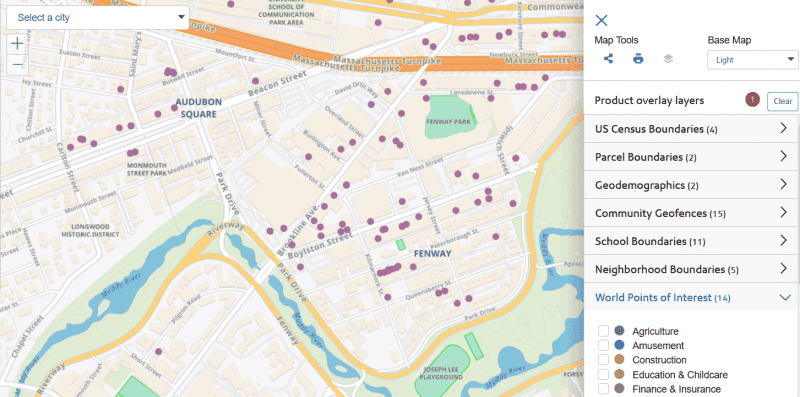 Once you've created a POI radius, it may or may not include relevant geographies; it's indiscriminate, which means the targeting is indiscriminate as well. For example, with a POI radius geofence, an offer of discounted snacks at the concession stand at the big game might be blasted not only to the fans at the stadium but also to the uninterested residents of the houses across the street.
It's important to determine whether the level of error inherent in POI-based geofencing will negatively affect the results you're anticipating. If location accuracy is important to your campaign, POI-based geofencing might not be the best solution for you.
The more accurate approach uses predefined geofences. These are precise polygons drawn around a building, parking lot, neighborhood, or other geographies. Predefined geofences conform to the roads, bodies of water, and neighborhood lines that affect the way people interact with their environment on the ground. A predefined geofence around a store – like Trader Joe's or Best Buy – would follow the actual outer walls of the store and the boundaries of its parking lot. They represent ground truth in a way POI-based geofences simply cannot.
POI-based geofencing employs a scattershot approach of broadcasting a message designed to reach as many people as possible, regardless of need or personal interest. In contrast, highly accurate polygon geofences enable you to interact with potential customers based on their real-life movements.
Can my small business use geofencing?
While you can use your own store app for geofencing, you don't need one; your messages could show up in any app. That's good news for entrepreneurs who recognize the possibilities, but don't have the resources to create, run and maintain an app. Large and small businesses alike can use geofencing for general campaigns or tailor offers to local events like First Fridays and football games.
Read our white paper
Glean greater insight from consumers' real-world journeys, generate highly targeted audiences, and boost ad-spend profits using geotechnology and global data
What is beaconing?
Beaconing picks up where geofencing leaves off. Rather than GPS, it uses short-range Bluetooth technology to track and message customers after they've entered a retail store. Beaconing works indoors and gives a much more precise location than GPS can.
Similar to Wi-Fi antennas, you can mount small, inexpensive beacons to walls and ceilings. Then, use them to send promotions to customers based on their locations within the store. The data is so specific that you can send personalized offers for the merchandise directly in front of a customer.
Beacon alerts go both ways. They might signal a retailer when an important customer walks in the door, for example. The sales staff will have the opportunity to review the customer's purchase history and personalize their service.
Forward-thinking businesses are exploring new and innovative ways to use beaconing technology. Try using data on customer movement patterns to shift slow-moving products to high-traffic areas, for example. You can even apply beaconing technology to other areas of your business, like inventory or work-related reminders.
The limitations of beaconing
With 85 percent of consumers using their mobile devices while shopping inside a store, beacons are definitely worth exploring. Bear in mind, though, that beaconing requires you to maintain your own app.
There are also several layers of user permissions. Consumers have to download your app, agree to share location data through it, opt-in to receive in-store notifications, and turn on Bluetooth while shopping.
What kind of data does location-based marketing provide?
The technology allows you to collect, access, and analyze several data points about your customers from a single service. Track how often your customers shop, how much they spend, and how long their shopping trips are. Crunching the numbers can even help you find out if your window displays are effective at drawing people inside. If a mobile offer doesn't lead to a sale, the data you get is still valuable for refining your geofences and strategies.
How to leverage geofencing & beaconing for mobile marketing
While location-based analytics  is still evolving, it's poised to revolutionize the marketing world. The value of the location-based analytics market is set to reach over $66 billion by 2026, a CAGR of approximately 20 percent.
Wondering how to make it work for you? The best way to realize the potential of mobile marketing is to combine the two technologies. Use geofencing to drive people to a retail location, and experiment with in-store beaconing to move merchandise and increase sales. While you may need to tweak your strategy as you get started, you'll be well-positioned to take on your brick-and-mortar and virtual competition. 
To learn more about geofencing for mobile marketing, read our white paper: Master location: Take command with global data and geotechnology