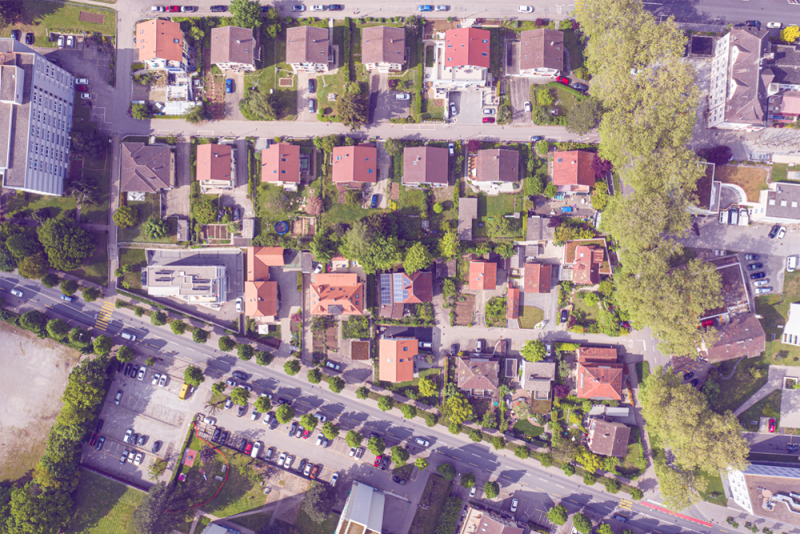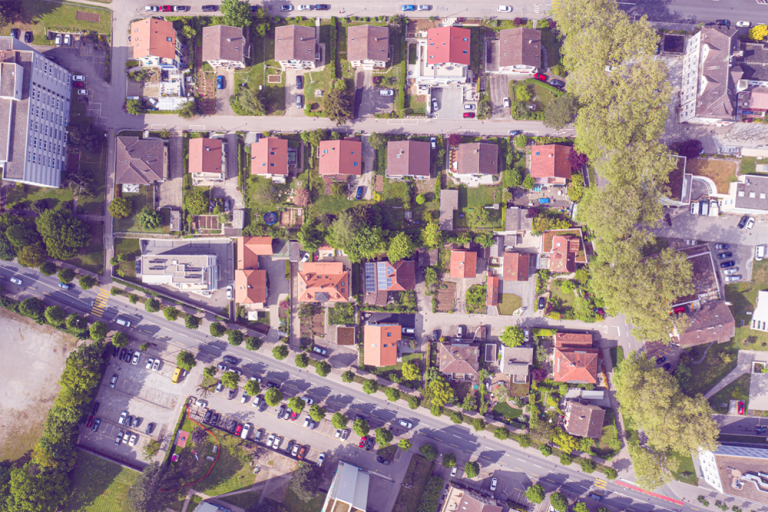 Location Intelligence Trends for 2023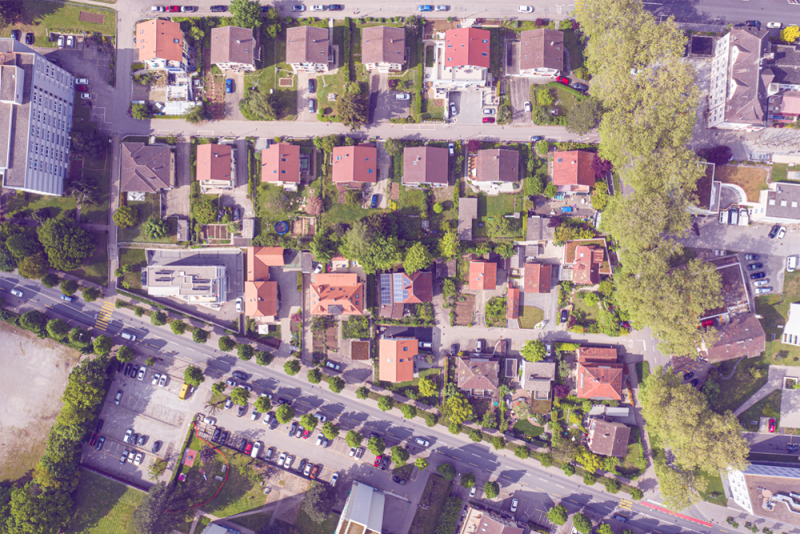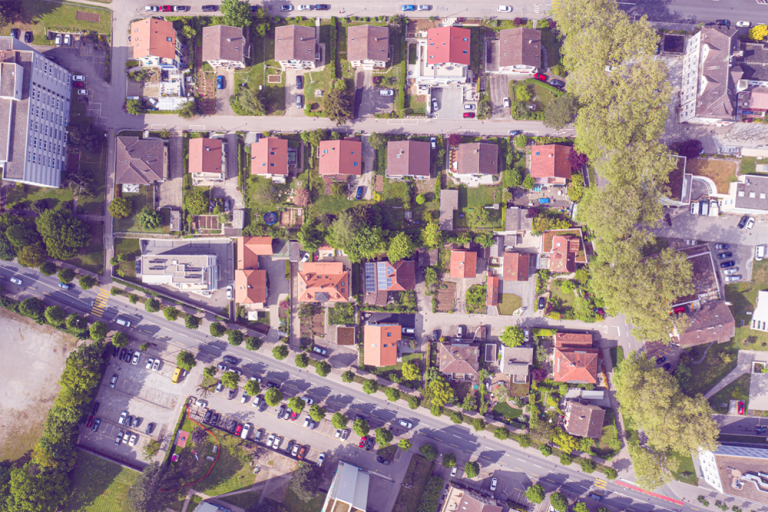 As companies strive to make the most of advanced analytics, front runners are discovering the unique value of physical location. Virtually every data point available has some kind of geospatial component attached to it.
Business customers typically have a physical presence that takes the form of office space, retail locations, warehouses, or production facilities. Individual consumers may be associated with a mailing address, a residence, vacation properties, and so on. Public infrastructure consists of bridges, buildings, and offices and includes individual assets such as streetlights, manhole covers, and even trash receptacles.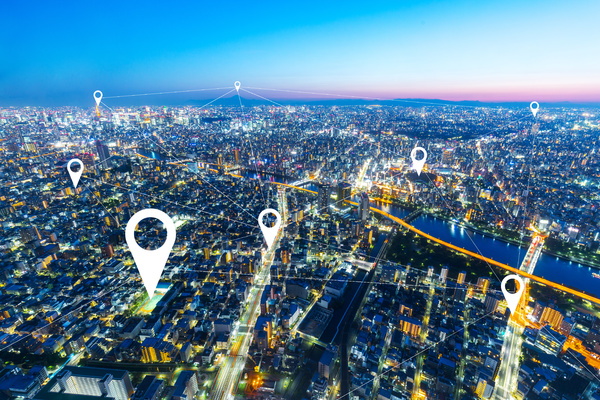 Location can also be dynamic. Consumers flow into and out of a busy shopping district, and using that aggregated and anonymized data can reveal key patterns that can be used to:
Enhance the reach and relevance of targeted marketing messages
Improve retail site selection
Provide valuable input for urban planners
Weather and road traffic, too, are dynamic – always changing, but highly relevant to businesses, governments, and individuals.
Location Intelligence provides a critical link that joins existing data elements with the geospatial context surrounding them. By understanding where your customers live, for example, you can glean meaningful insights about their income level, lifestyle, and access to services.
Read our eBook
This eBook will focus on two key elements of data integrity: location intelligence and data enrichment. These elements build the context you need around your data to unlock valuable, hidden insights and reveal critical relationships so you can make better business decisions.
As we look at 2023, here are some key trends in location intelligence that we expect will drive substantial business value in the coming year.
Trend 1. Location Goes Real-Time
Increased smartphone penetration and the rapid adoption of IoT-enabled devices make it possible to collect more location-based data than ever. At the same time, as 5G rollouts proceed, coverage will expand further, giving businesses and governments access to location-based intelligence faster than ever before.
The COVID crisis offers a vivid illustration of how location intelligence might be used to address public health concerns, – to track the spread of the virus, for example, and offer individuals the option to be notified of potential exposure incidents. Many forward-looking professionals, like experts at Johns Hopkins University, developed dashboards to provide real-time updates about the number of active cases, recovery rates, and fatalities.
Marketers are well aware of the possibilities, taking advantage of aggregated and anonymized human mobility data to track visitation and travel trends, tailor marketing messages, and enhance consumers' shopping experiences.
Supply chain leaders are actively monitoring where materials are coming from and where they are going – visualizing entire supply chains means that leaders can discover possible issues and proactively plan alternate, and vital methods to continue the flow of goods. In some cases, they are also monitoring footfall traffic and noting changes in that traffic pattern, to better manage inventories at specific locations. Location intelligence allows organizations to understand where risks exist and modify routes accordingly to prevent disruptions in the most cost-efficient way.
Trend 2. Democratization of Location Intelligence
That same real-time capability is spilling over into the consumer world. Package carriers provide up-to-the-minute updates based on real-time tracking of delivery trucks.
Location intelligence is enhancing mapping capabilities – particularly for indoor venues such as shopping malls, airports, and university campuses. Travelers, for example, can now navigate through unfamiliar airports more easily than in the past, visualizing the route they must follow to get to their next gate. Likewise, they quickly and easily determine the locations of restaurants, convenience stores, restroom facilities, and other important amenities.
GPS-enabled smartphones offer a simple means of notifying the public of imminent hazards. Emergency management agencies can transmit warnings of potential flash flooding, tornadoes, or storm surges – reaching a wide audience with highly relevant information. Universities employ similar mechanisms to issue shelter-in-place orders in the face of imminent threats to student safety.
Fitness trackers and location-aware smart tags are likewise gaining in popularity, opening the door for a range of new use cases. Apple's popular AirTags, for example, are primarily used to locate lost items, but as adoption increases, it's only a matter of time before these consumer IoT devices find additional uses.
Trend 3. Artificial Intelligence Gains Traction
Forward-looking organizations have made huge bets on artificial intelligence and machine learning (AI/ML). Those bets are paying off, as business leaders discover the power of continuous analytics performed on very large datasets.
Machine learning sets out to identify previously undiscovered correlations and patterns, which can then be used to predict the most likely future outcomes. Insurance carriers, for example, use AI to refine their understanding of risk, as well as to score incoming claims based on the likelihood that they are fraudulent. Financial institutions use similar algorithms to identify patterns in credit card fraud. Naturally, location intelligence plays a significant role in all of these use cases.
Machine learning models must be trained using baseline data before they identify meaningful patterns and correlations. Larger datasets naturally provide a richer foundation for such ML training. Location-based data is especially valuable in this respect because it opens the door to a vast amount of information about the domain in question.
To discover buying patterns among your customers and others within your market, for example, it's very helpful to feed your ML algorithms with your business data about where those consumers live, work, shop, and play. Location intelligence links a consumer's location in time and space to an array of different data points that can increase the effectiveness of AI/ML models.
Trend 4. A Host of New Use Cases Emerge
Insurers, financial institutions, real estate companies, retailers, and telecom companies have been early adopters of location intelligence technology, but new use cases for location intelligence are emerging every day. The COVID pandemic response has underscored the value of geospatial data, – particularly where real-time location information from mobile phones and IoT devices is available. That has opened the eyes of many whose traditional view of analytics was centered on relatively static internal data.
Governments are picking up momentum very quickly, using location intelligence to improve citizen engagement and satisfaction. Smart city initiatives are increasing efficiency by automating processes and streamlining operations. Most municipalities, for example, routinely empty their public trash receptacles, even when they are nearly empty. With IoT sensors and geospatial mapping, those trash collection resources can be used more efficiently. Moreover, city officials can gain new insights into how and when citizens are using city parks, roadways, and facilities.
The number of new use cases is exploding, as business and public sector leaders discover new ways to deliver value from data analytics. Location intelligence adds a powerful contextual component to virtually any such initiative.
To learn more, download Precisely's free ebook, Bring Essential Context to Business Decisions with Location Intelligence and Data Enrichment.