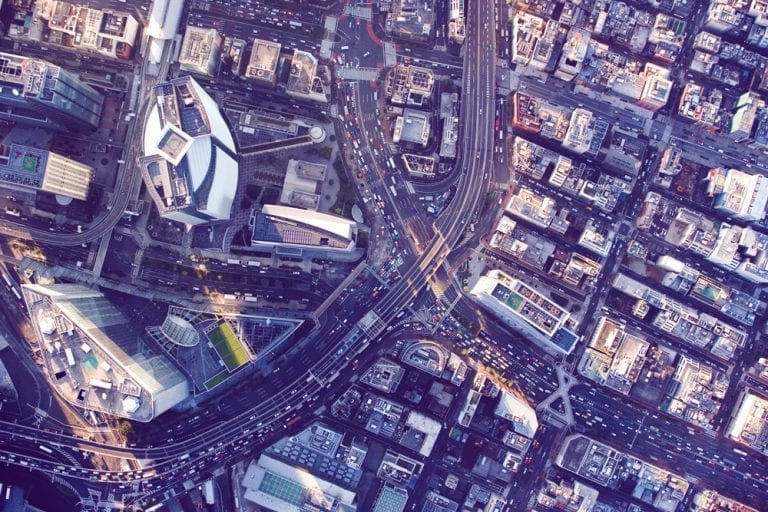 An Introduction to Enterprise Location Intelligence with Spectrum Spatial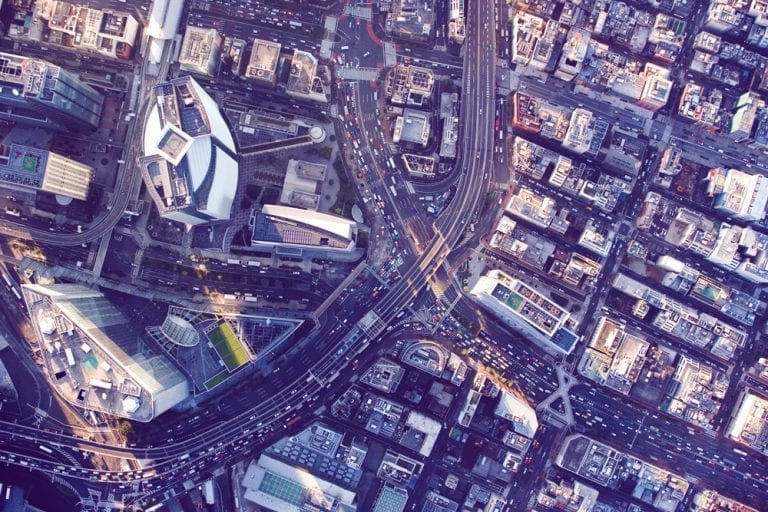 I would like to introduce you to Spectrum Spatial, the enterprise location intelligence solution from Precisely. I'll walk you through a few of the tools that come with Spectrum Spatial and how they can help you manage, analyze, and visualize your spatial data.
I will also tell you what benefits many organizations that are already using our desktop GIS product, MapInfo Pro, see in Spectrum Spatial.
Let me get it out there from the start: You do not need MapInfo Pro to harvest the benefits from Spectrum Spatial. But if you are already using MapInfo Pro, there are a number of benefits from using Spectrum Spatial too.
The age of data
Data. Spatial data. All organizations use data. Data comes in various forms and is stored in various ways. That can be text files such as csv files, Excel spreadsheets, databases, spatial and non-spatial, and several different spatial vector or raster formats.
Data is stored in different places throughout your organization. Sometimes the data is stored centrally, but mostly it is stored in the individual departments which can make it difficult to share across an enterprise. Adding to these challenges, some data is stored in specific business systems, further limiting access.
You also want to make sure you access the data where it lives instead of using a copy of the data. Data changes rapidly so ensuring you get the most current data can be crucial to your decisions.
Data is here to stay. The amount of data will continue to grow and understanding what data you have and how best to access it, will help you get the most out of your data and help improve business outcomes.
Spectrum Spatial – Integrate > Manage > Analyze > Extend
As data volumes within your organization grow, then so does the need to manage that data. You need a tool that can help you:
Integrate the data where it lives,
manage that data and provide access to the people who need it,
visualize the data in a spatial context, and
process or extend the data daily, weekly, or monthly.
Precisely Spectrum Spatial is such a tool for spatial analytics through a robust location intelligence solution. Well, in fact it's multiple tools in one. Let's take a closer look at the individual components and how they can help you manage, publish, and analyze your data.
Integrate
Using standard Java Database Connectivity (JDBC), Spectrum Spatial provides direct streaming of data for the consumption within a map, business process, or even a service. Connecting to a number of OGC standard formats and databases, it is the starting point for orchestrating location intelligence across your organization and presenting it back to the end users to consume in a media they need.
Read the Forbes Insights report
Learn how organizations are using location data more effectively and transitioning from collecting location coordinates to achieving location intelligence.
Manage
Spectrum Spatial, or Spatial Manager is the web-based tool you use to organize your data. Not the data itself, but references to the data files wherever they may reside.
The Repository is where you get an overview of the data you have added to Spectrum Spatial. It's structured in a similar way as files and folders on your computer, but the structure here doesn't have to resemble the file structure you have on your file server.
You can add references to the data from Spatial Manager directly, or you can use the Map Uploader tool to add data from MapInfo Pro.
You also use Spatial Manager to handle access control identifying which user and role can access specific resources with view or edit permissions. This can be set at a top level for an entire folder structure, or at a more detailed level for the individual resources.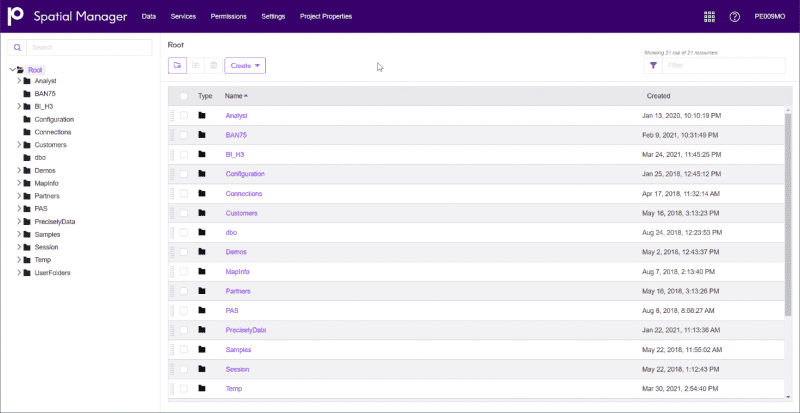 From the Services page, you can access the configuration pages for the different services that Spectrum Spatial supports. This makes it easy to publish data as a service for users using other applications.
These services can be standard services such as OGC-based services like WMS, WFS, and WMTS, or more custom map and feature services that can be used in custom-build applications.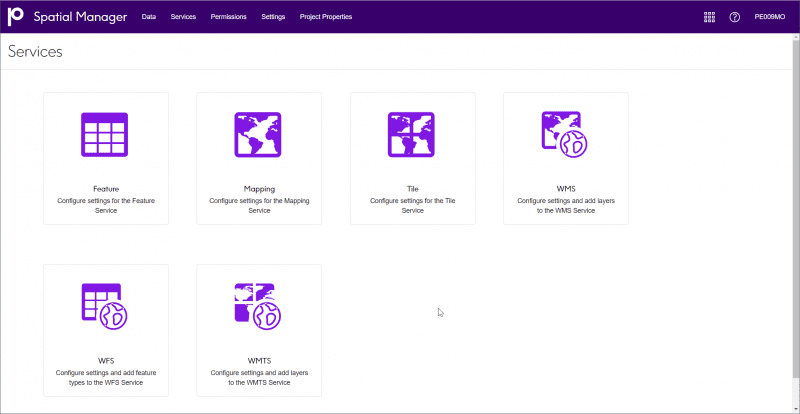 Analyze
Spectrum Spatial also includes an out-of-the-box web mapping application, enabling organizations to visually analyze its data and deliver location intelligence to every, desktop, user, and device within your organization. Using an intuitive and easy to use application, it provides internal as well as external users access to specific data via map projects you create and publish.
Build as many map projects as you need with the ability to create very tailored map projects for specific use cases instead of one single big project with all the data.
In addition to deciding what data a certain map project needs, you can also control what tools you want to give the end user access to which makes it possible to create a very basic solution for the public, and a more feature-rich solution for the internal users.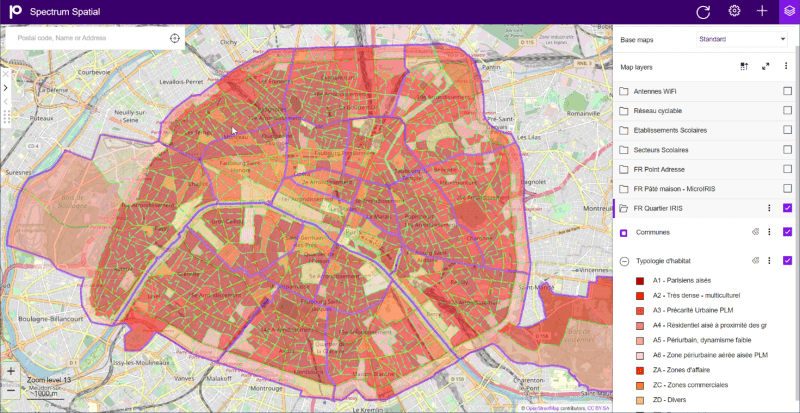 And let's not forget the importance of data presentation.  Using the Info Template Designer, you can customize and design the way the Info Template shows attribute information for specific layers. This lets you hide values you don't want to show, show other values in a nice-looking design with icons, descriptions, and graphs, which helps you make it easier to explain the data and reduce confusion around end user understanding of the data and its context.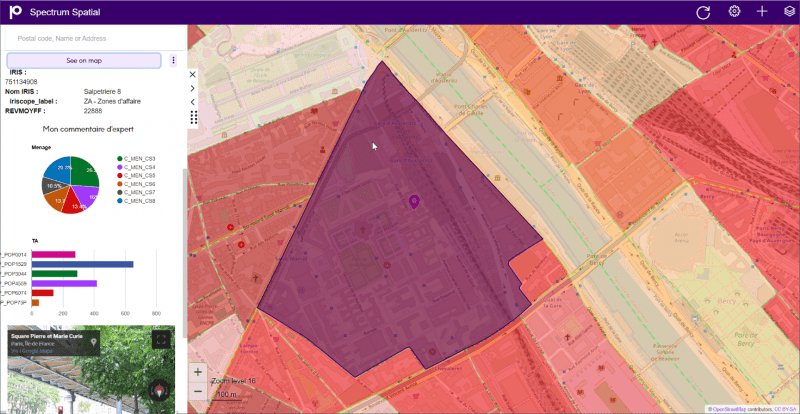 Spectrum Spatial is an easy way to share data across departments. Once you have registered the data using the Manager functions and created a map project, anyone within your organization with the URL and permission can access the project and integrate the data on whatever device they need. And because Spectrum Spatial is accessing the data where it lives, you can be sure the users always get the most recent data available.
Extend
Your data is never static. You constantly get new data that needs to be verified, geocoded, and loaded into your databases. And you want to run analytics on your data to understand how your business is performing and find elements that can explain the difference you see across your business.
The Enterprise Designer, or it's replacement the Flow Designer, are tools that allow you to visually create workflows. Workflows are useful for a lot of things.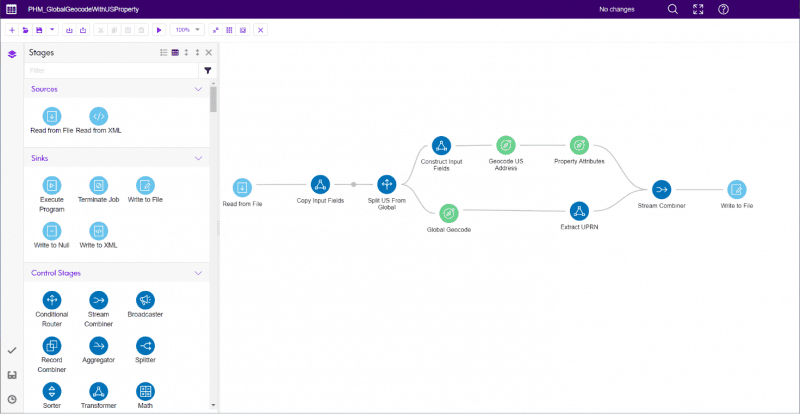 Create batch jobs that run every night and load data from one or multiple sources into a combined source. In this batch job, you can verify the data to ensure it meets your requirements, you can geocode it to add a location to the data, and you can enrich it with data from other sources to get one combined dataset. These are typically created to handle millions of records.
You can also create workflows at a different scale that handle a single record, or perhaps ten, at a time. These workflows can be published as web services and integrated throughout other  systems and processes in your organization. Giving you and your organization complete control over your business logic and increasing your data confidence.
How do organizations using MapInfo Pro benefit from enterprise location intelligence with Spectrum Spatial?
Democratize location intelligence across the enterprise
The initial reason organizations select Spectrum Spatial, is to share their location data with a wider audience. With no limitations on the number and types of users (viewers, editors, analysts, developers, etc), unlike other solutions, Spectrum Spatial makes it easy to create map projects that can be shared internally and externally to users not familiar with dedicated Location Intelligence applications, hence democratizing location intelligence across the enterprise.
Share data when and where it is needed
Spectrum Spatial lets your organization consume and analyze spatial data on their laptop, tablets, and mobile phones. It's suddenly easy to get data out into the organization when and where they need it, speeding up the business decision making process.  And as we discussed earlier, you can create nice looking graphics to present the numbers in your data in a way that makes it easy to gain insights. Remember Location Intelligence is not just a Map, it's about gaining insight about your data and using spatial context to support that analysis.
Straight-forward access to location intelligence information
Easily bring your existing data from MapInfo Pro into Spectrum Spatial. You simply open the data into a map, or open your map through an existing workspace, and with the simple push of a button send the settings for the map, the tables, and the layers to Spectrum Spatial. It really is that straight-forward. Gone are the days when users would ask for a PDF map or some data to be mapped… Spectrum Spatial enables business users to self-serve, while freeing up the precious GIS resources to focus on more complex location intelligence scenarios.
Create data once and share access for consistency
Create once, use many times… How many times do you see multiple copies of data or replicate data from the original data source to the "Corporate" Spatial Data Store? Once you have your data in Spectrum Spatial, the data still resides in the same files or databases – so you can create it once and use it many times all from the same data location. You can still use MapInfo Pro to access the data while also continuing to use Spectrum Spatial to publish the data in an easy-to-consume manner through some of the built-in services like OGC WMTS. These services can also be consumed from within MapInfo Pro. Following the global pandemic and the new normal starts to take shape, working from home will likely still be a major focus and with Spectrum Spatial, using the same data will ensure consistency as most of the data customers use will be served through Spectrum Spatial as a light-weight format – via a browser.
Fine tune data access across an organization
The recent pandemic has accelerated the need to efficiently share data, but organizations are struggling to support these evolving business challenges. Spectrum Spatial not only gives you the ability to share, analyze, and integrate your Location Intelligence data, it provides complete control on how you orchestrate that data around the organization. Using the Spectrum Flow Designer clients can extract, transfer, and load spatial data breaking down data silos.  For example:
Flow Designer can help you validate the consistency and accuracy of the data and identify data to be fixed or returned to the data source if it doesn't meet your conditions.
As your organization creates and consumes vast amounts of data on a daily, if not instance basis, create set jobs that to regularly extract data from your systems for a third-party system or business process.
Introduce specific business rules via web services published through the Flow Designer to ensure your data stays at the high standards you expect.
Spectrum Spatial enables you to build data you can trust – a key part of your data decision making process – for more confident decisions.
In summary, we know each business is different and you need the ability to adapt to life's challenges whatever they might be.  Spectrum Spatial enables you to achieve a flexible view of location intelligence across the enterprise and delivers the confidence and assurance you and your organization needs:
Save time by automating tasks easily and at scale
Quick ROI, deployment, and integration – give the power of location intelligence to every system, user, and process
Promote collaboration among non-expert users
Share the great work you do by disseminating our work created with your favorite GIS, MapInfo Pro
Breakdown data silos and maximize the unused data by sharing your data in a secure, centralized repository and manage data access
Support a mobile and home working work force – Access location intelligence via commonly used web browsers running on computers, tablets, and mobile devices
Improve time to value – maximize your time and make decision making instant and accurate
Read the Forbes Insights report, Location Intelligence: The Data-Driven Paradigm Shift, to learn how organizations are using location data more effectively and transitioning from collecting location coordinates to achieving location intelligence.