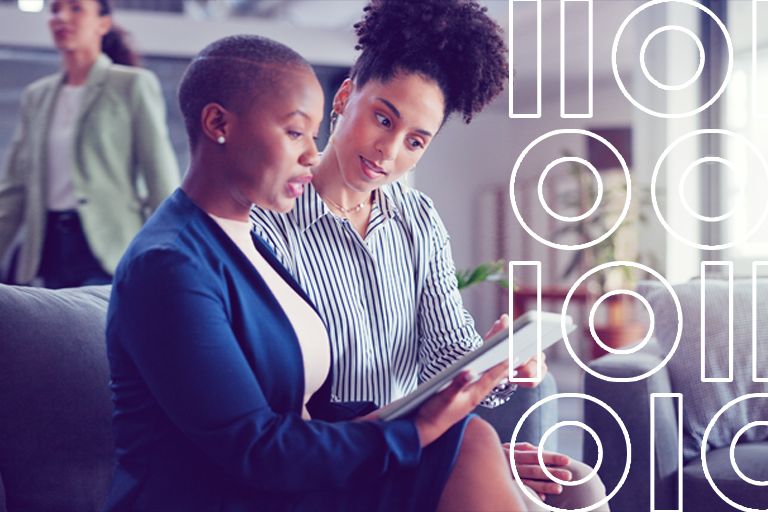 Following the Roadmap to Better Data Governance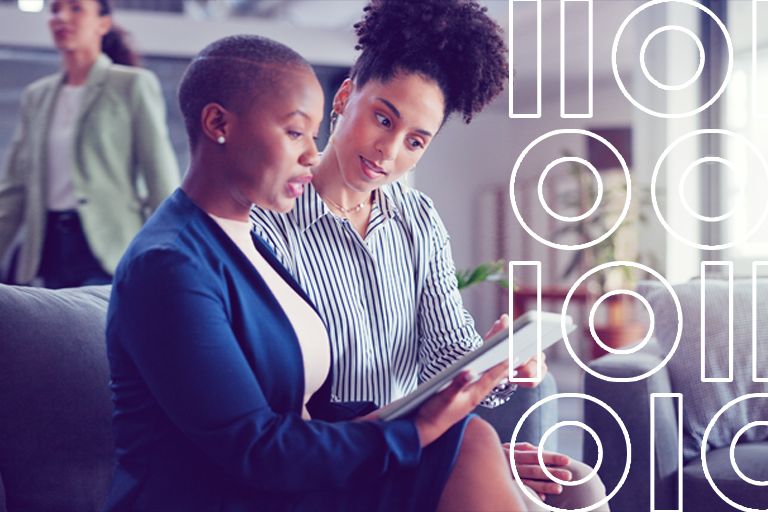 Data governance is no trivial undertaking. When executed correctly, data governance transitions businesses from guesswork to data-informed strategies. For those who follow the right roadmap on their data governance journey, the payoff can be enormous. When it's done correctly, data governance can mean the difference between effective data-driven decision-making versus flying blind.
The Emerging Business Imperative of Data Governance
Data governance is a framework for aligning people, processes, and technology, enabling them to understand their data and metadata and giving them the tools to transform it into tangible business value.
Increasingly, organizations are realizing that data governance has become an outright necessity. According to Gartner, 80% of organizations will have deployed multiple data hubs to drive mission-critical data and analytics sharing and governance by 2026.
Companies like Johnson & Johnson, Northwest Bank, and Experian have implemented data governance programs to streamline operations, improve their marketing, and simplify compliance.
There are few initiatives that organizations can undertake and invest in today that can equal the long-term dividends of a strong and comprehensive program. Why? Because the volume and potential value of data will continue to grow exponentially.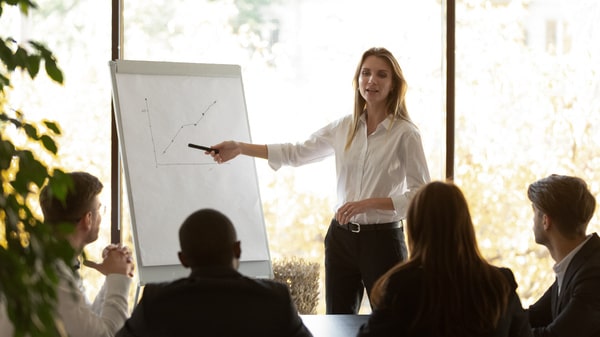 Organizations are amassing and creating data at an unprecedented pace, and the ability to mine that data for meaningful insights continues to grow more sophisticated. AI and machine learning are still in their infancy, yet forward-looking enterprises are using these technologies to create tremendous value. Without well-governed data, however, investments in these innovations will underperform or potentially even fail to deliver value at all.
Data-driven insights represent the opportunity to establish a competitive foothold and can mean:
Massive savings in improved efficiencies
Lower costs
Streamlined processes
Greater automation
Lesser resource spend
Development of innovative products or services that could displace competitors and disrupt industries
Ungoverned Data Will Inevitably Underperform
Just because an organization has a lot of data doesn't necessarily mean it is equipped to create value from that data. To convert that raw potential into real business value, businesses must know exactly what data they have, ensure its compliance with all applicable regulations, and properly organize it in an accessible framework for data consumers.
Users need to know where to find data, and they need timely access to it. They also need to understand its meaning and usage so they can choose the best data set to perform a wide variety of analyses—from assessing past performance to identifying future opportunities. Users also need to be able to trust that data, from tracking lineage, use, and potential transformations, to confidence in the fundamental reliability and accuracy of the data itself.
McKinsey research found that poor data quality and availability can cause employees to spend a significant amount of time on non-value-added tasks.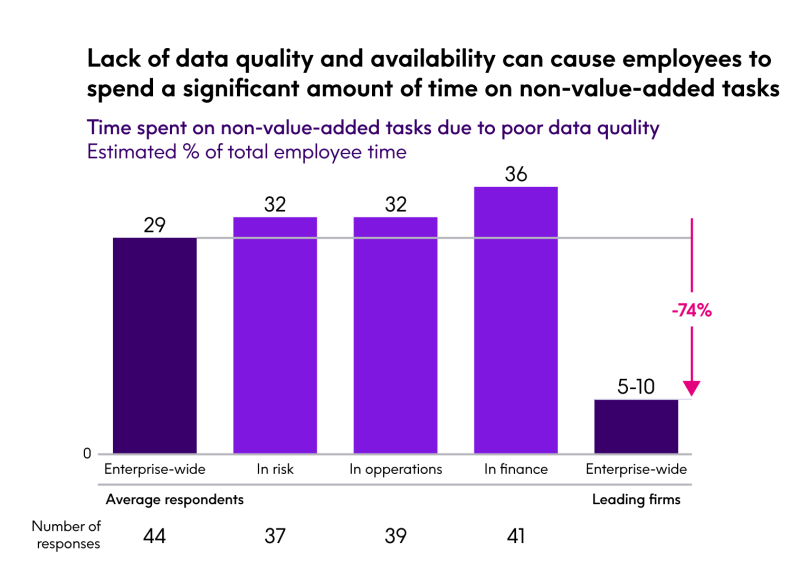 (Source: McKinsey)
Users also need to understand the contextual relationships behind the data. Behind every customer address, for example, there is a world of information that tells a story about the lifestyle, demographics, income, education, and major life events affecting that customer. Location intelligence and data enrichment amplify the value of internally generated data assets.
Read our White paper
This whitepaper explores four steps of the data governance journey, and how doing it right will payoff in the long run.
Data Governance: A Foundation for Lasting Business Value
Data governance delivers transparency and meaning because it supports a clear, nuanced understanding of the data. It reduces corporate risk by supporting easier, more effective compliance. This engenders trust, both among internal users and external stakeholders.
While most organizations aren't at the very beginning of their journey, they very well may have gotten bad directions or taken a wrong turn. When done correctly, data governance delivers a strong return on investment. Done poorly, however, initiatives can consume resources unnecessarily and undermine confidence among stakeholders at large.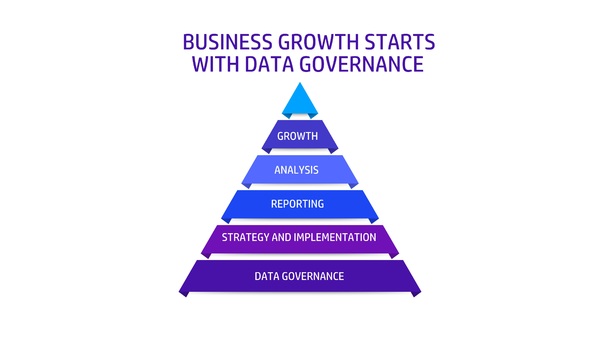 The Four-step Roadmap to Effective Data Governance
Every winning data governance strategy starts with a clear roadmap. Based on our experience as a global leader in data integrity and data governance, Precisely has defined a four-step process that every organization can use to get started on the right foot:
Assess the starting point: The first step is to figure out exactly where the organization is on its road to comprehensive data governance, and exactly where it needs to go to meet its strategic objectives. Just as every organization is unique, its initiatives should be as well. The blueprint for such initiatives starts with evaluating an organization's existing data governance status and its immediate business objectives.
Map the strategy: After determining the starting point and general direction of the program, each organization should establish clear expectations and formulate a big-picture strategy. Establish metrics that align with strategic organizational objectives, and look for ways to create "quick wins" that build confidence and establish value for stakeholders throughout the organization.
Equip the organization: To develop a scalable, sustainable program, it's critical to have the right technology in place and to empower end-users to the greatest extent possible. The exact tools, policies, and processes will depend on the organization's specific needs, priorities, regulatory requirements, and other challenges.
Execute your plan: This stage of the journey is about delivering the results that provide unique value for your organization. It's important to deliver quick wins and align priorities with the strategic objectives of the organization as a whole. Celebrate and socialize success to garner ongoing support and engender the cultural shift that will support further successes.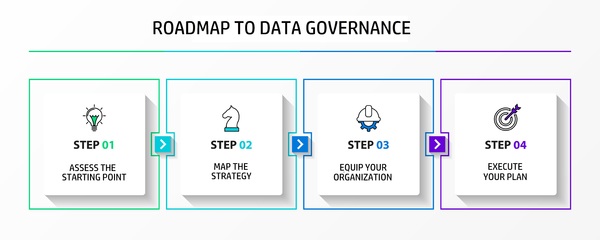 Preparing Your Organization for Data Governance Excellence
Precisely is committed to delivering not just solutions, but measurable outcomes. That's why the Precisely Data Integrity Data Governance module links metrics to the critical data assets that support your most important goals, processes, and initiatives. That supports you in documenting true business value and communicating your wins to key stakeholders throughout your organization.
Want to learn more? Download our free Precisely white paper, A Roadmap for Data Governance.