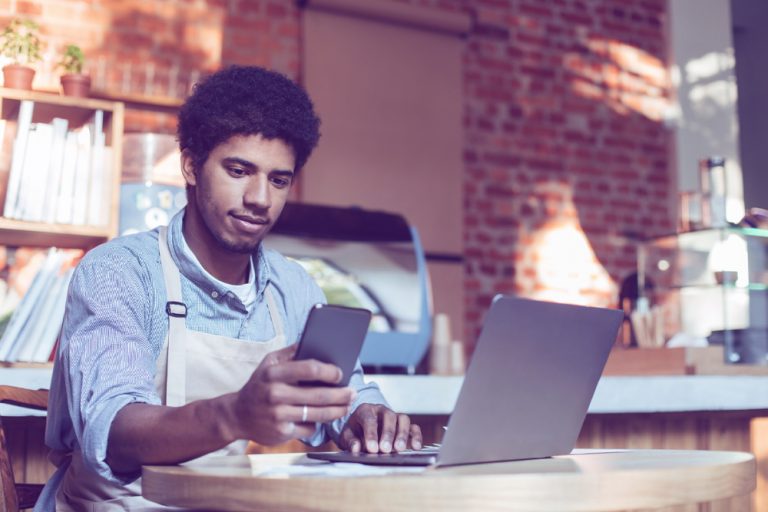 When and How to Use SMS to Engage Your Customers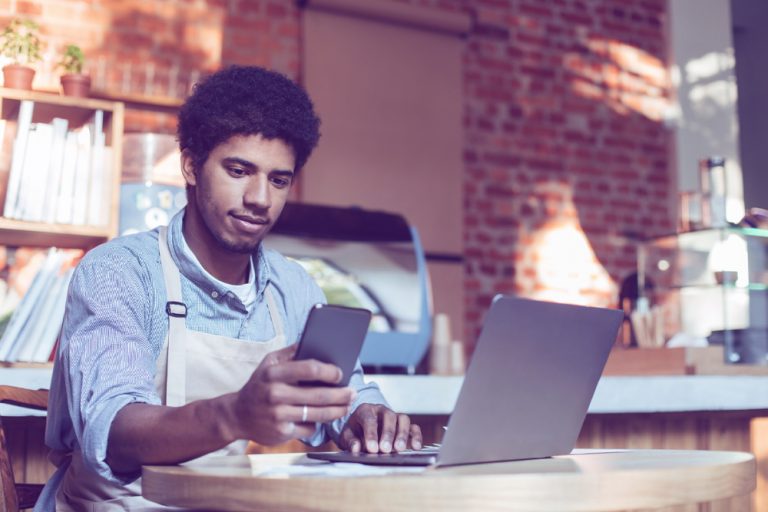 An estimated 3.8 billion people today own a smartphone. Of those, about 75 percent have devices with short message services (SMS), more commonly referred to as texting. Ninety percent of those will check their text messages multiple times daily, many within seconds, and most within minutes of receiving them.
While email is still the king of communication channels with brands, SMS open rates are higher, and over 48 million people elected to receive SMS messages in 2020. With smartphone adoption continuing to grow, text messaging represents a significant opportunity for customer engagement outreach from brands and marketers.
Most people appreciate the benefits of text messaging as a quick and simple form of popular social interaction, but they're not always as open to receiving SMS messages from marketers. How brands use it can make or break the experience. Expanding your communication channels to include texting makes sense, provided you do it the right way.
The devil, as they say, is often in the details. Eighty-five percent of consumers expect multiple communication channels with a brand, with SMS ranking fourth overall among preferred channels.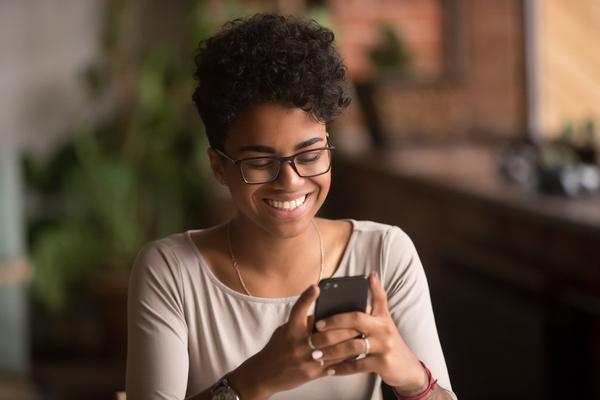 Although it is not everyone's first choice, every demographic agrees on a desire for a mix of digital and physical interaction. Companies like Amazon and Netflix broke ground early on this idea and set a high bar for those following. Now everyone is looking for the omnichannel experience, from corporations to mom-and-pop operations.
Consumers also agree that these communication channels, whether it is two or five, need to work together. They should integrate to allow consumers to move seamlessly from one communication experience to the next.
Engaging Customers with SMS
Adding SMS as a path to customer engagement is an opportunity that enhances the omnichannel experience for consumers who have not previously considered texting as another means to communicate with brands. It's essential, however, that when a customer is ready to move from text or email to a phone call or online chat, you give them a way to continue the conversation where they left off rather than making the customer start all over again.
Read our Report
To learn more about how omnichannel customer engagement can help your business achieve greater brand loyalty, download the free report.
If you're planning to incorporate text messages as a communication channel, you need to consider how that transition will take place before you take the leap. You want to ensure the consumer feels that they are the center of these personalized interactions and that the people and technology mesh to meet that need.
It is also important to understand that while text messaging continues to grow in popularity, not every age group is ready to embrace SMS in the same way.
Different demographics have different priorities when it comes to SMS and their omnichannel experience. Gen Z, those under 18, are more open to expecting an email or text as an early point of contact. Millennials are also more open to beginning engagement in this manner, however also appreciate being able to speak to a live person in an emergency situation.
.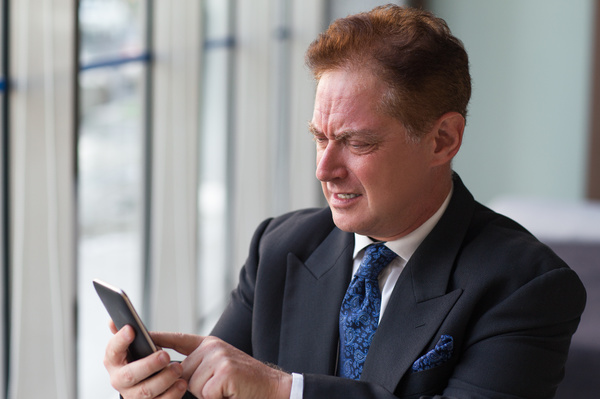 If you are integrating an SMS channel, you should incorporate these important demographic preferences because older customers are looking for a different experience. Customers over 40 appreciate a text message to remind them about a doctor's appointment, a restaurant reservation, shipping notifications, or travel changes or delays but prefer an email, an online interaction, or a phone call for most other interactions.
The simplest way to clarify it might be this: Younger generations are content to make reservations for dinner or even pre-order via text, while older generations would rather call but appreciate receiving a confirmation text of their reservation.
This distinction is important so as to enhance the customer experience in a positive way without adding to an intrusion of unwanted messages; it can shape the customer's perception of their user experience.
Best Practices in SMS Customer Engagement
SMS as a marketing tool has a lot going for it. It is expandable, measurable, and dynamic. It has excellent open, response, and conversion rates. But there is no one-size-fits-all texting solution. It requires an understanding of the differences between demographic groups and even the product or service.
You also want to ensure a few best practices. Many texts are one-way conversations, but ideally, your solution will allow consumers to use SMS to communicate back and, in the process, improve customer engagement. Yes, you can use SMS to send out a new product or announce a flash sale, but making SMS an effective engagement channel should include interactions that lead to a satisfied customer or a mutually agreed-upon next step like an email or a phone call.
Make sure you have permission before sending SMS messages. Always follow industry guidelines and local laws that protect consumers against unwanted solicitation.  Remember, not every age group or even every user in a given demographic embraces SMS in the same manner. Ensuring you have their permission not only green-lights your strategy, it helps you understand the initial experience they are looking for and how or where to farm unexpected opportunities to expand these relationships.
For example, the COVID pandemic led many consumers to hunker down at home and minimize personal interactions.  As a result, many businesses were compelled to accommodate a sharp increase in self-service and online digital engagement. To do that holistically in the context of a true omnichannel customer experience, requires an integrated approach.
By combining online billing, SMS text notifications, and customer dashboards, companies can achieve competitive differentiation and will be better prepared to respond to rapid shifts in customer expectations, such as occurred following the events of early 2020.
Used correctly, SMS text messaging enhances customer engagement and can provide for a better overall brand experience. Used poorly, it turns your customers off. Precisely's EngageOne provides a fully integrated customer engagement solution that incorporates SMS text messaging, online self-service capabilities, personalized interactive video, and more. To learn more about how omnichannel customer engagement can help your business achieve greater brand loyalty, download the free CMO "Channels of Choice" Report today.