Customer Story
Groupe L'Occitane gets more personal and efficient

4x
reduction in processing time
300k
products managed in SAP
19
standalone systems rapidly integrated
Overview
Groupe L'Occitane is a world-renowned retailer of natural and organic cosmetics, founded in Provence, France. Comprised of six natural beauty brands and more than 3,400 retail outlets in 90 countries, the company has a lot of master data to manage in SAP – master data for 300,000 products, to be exact. And of course, building and maintaining close relationships with the customers who purchase those products is crucial.
To optimize those master data processes and create stronger customer relationships, Groupe L'Occitane needed solutions that would help their team work more efficiently and boost personalization for their loyal customers.
Business challenges
With these priorities in mind, Groupe L'Occitane had two areas of challenges to overcome:
Complex, time-consuming master data management
To interact with SAP, users had to either rely on standard ERP functionality (manual, labor-intensive, and error-prone) or LSMW (relying on IT for changes). These options simply weren't sustainable for employee productivity and empowerment, especially for mass data management.
Costly impacts to the customer experience due to duplicate records scattered across multiple, siloed systems
The quantity of duplicate records (paired with a slow deduplication process) not only prevented the team from getting a clear understanding of their customers – it meant that those customers were receiving multiple instances of marketing materials. Marketing costs increased, and the customer experience was being impacted.

Industry
Retail
Results
Reduced the need for temporary staff requirements
Lowered maintenance costs
Eliminated manual processes and reduced errors through automation
Increased productivity
Reduced time spent on record deduplication
Enhanced targeting and personalization for greater customer experience
Solutions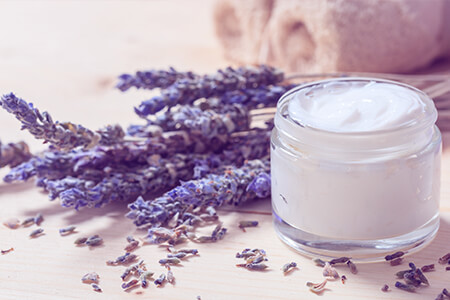 "Its ease of use means we can create and update scripts without involving IT, reducing the strain on IT resources."
Grégory Russo, SAP Solution Manager

Challenge #1
Complex, time-consuming master data management
Solution
Cut SAP data processing time by 4x with Automate Studio
Following a feasibility study, Groupe L'Occitane was able to validate the usability and reliability of Automate Studio as a faster, easier alternative to LSMW. "Another benefit of the tool is the fact that it requires no additional maintenance," said Grégory Russo, SAP Solution Manager, . "Its ease of use means the business can create and update scripts on their own, reducing the strain on IT resources."
Groupe L'Occitane's master data users quickly learned how to use the tool, and trained users in the competency centers. Master data users are now able to create 50 contacts in their customer master records on their own in four minutes, compared to the hour it would have previously taken.
Groupe L'Occitane was able to eliminate manual data entry by automating their processes with Automate Studio, improving data quality and accuracy. They also were able to vastly improve productivity, and significantly reduce the need for temporary employees and maintenance costs. "Today we can update 340 lines with three specific fields in 30 minutes, whereas it used to take more than three hours to do manually," said Russo.
"To get the same result, we would have had to create an LSMW script in SAP, which would have taken resources from our competency center who were already engaged in other projects, so this is a big win for us."
"Automate Studio empowered our users to manage their data en masse, while complying with SAP business rules."
Grégory Russo, SAP SolutionManager
Groupe L'Occitane
Challenge #2
Duplicate records that impact customer experience and raise costs
Solution
Boost personalization with Spectrum Quality and Spectrum Context Graph
To tackle the duplicate customer records and their impacts on the business, L'Occitane decided to set up a data lake and Master Data Management (MDM) system to improve analysis and control of its customer data. "It was a strategic project for us, so we launched an RFP, conducted a thorough benchmark and considered several competitors," says Giang Pham-Dac, Customer Master Data Manager.
Once the study was complete, L'Occitane selected Spectrum, which offered a secure solution with easy integration, an intuitive user interface, and a low total cost of ownership. The easy integration was a key criterion for the retailer, who needed to connect customer data from 10 systems of record.
Spectrum is built on a graph database, which offers more flexibility and agility than a traditional relational database. This tracks not only customer data points but the relationships between them, enabling increased personalization of L'Occitane's marketing and customer service interactions.
With their new solution at work, the L'Occitane team saw the time needed for deduplication of customer records reduce from 150 minutes to less than five minutes, which enabled them to perform the process daily, rather than weekly.
Marketing efforts were also enhanced, with the ability to tailor offerings to a customer based upon their buying history, locations and preferences – and that's a beautiful thing.
With Spectrum, L'Occitane was able to rapidly integrate 19 standalone systems, including CRM, ecommerce, order management, API management, customer care and payment systems. These systems can now be centrally served via Spectrum APIs, and the company can easily manage GDPR compliance with built-in rules. Pham-Dac adds that "a single implementation with no more data loss or silos, frees up time to differentiate ourselves in the marketplace."
When L'Occitane receives a new subscriber, the prospect is contacted in real-time by the company's campaign management system. This enables L'Occitane to start building a relationship with a customer from the moment they click the subscribe button.
Yulia Stepanova, Customer Leader, Head of Analytics at L'Occitane, concludes, "We are more productive and more efficient. Once you know your customers, you can really offer a better, personalized and frictionless customer experience."
See how L'Occitane leveraged Spectrum Quality and Spectrum Context Graph
"The best business decisions are built on data. Most operational and analytical business processes rely on a solid, high-quality data foundation and a unified view of our customers."
Giang Pham-Dac, Customer Master Data Manager