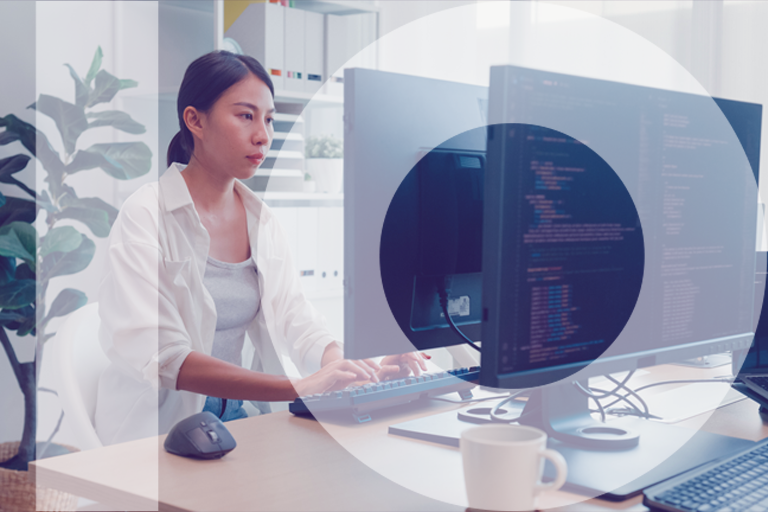 How Coca-Cola and Others Deliver Automation and Digital Transformation Success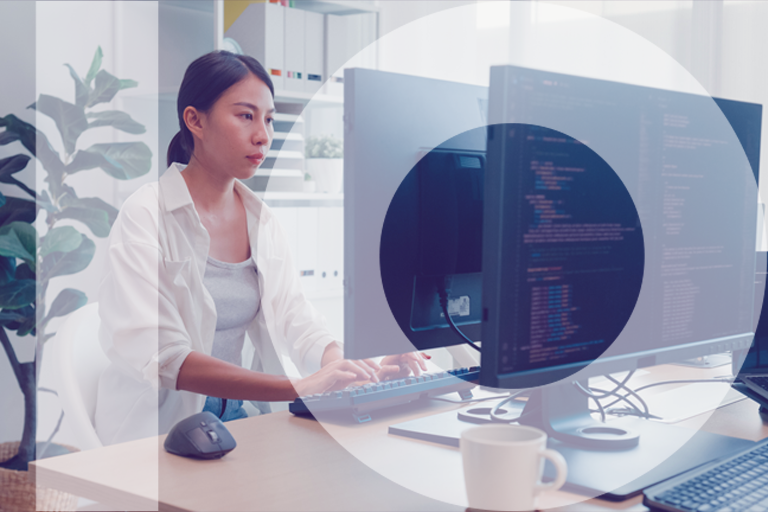 In the face of unprecedented business disruptions, more companies are turning to automation to drive digital transformation success, deliver tangible business results, and ensure data integrity – that's data with maximum accuracy, consistency, and context. Manual, data-intensive SAP ERP processes are often prime candidates for automation due to their complex nature.
But how is process automation success actually accomplished and measured in practice?
To learn more about the real-world value of automation, digital transformation, and data quality and integrity, we were joined for a webinar by representatives from The Coca-Cola Company and Nike:
Jon Atienza, Manager, Intelligent Automation at The Coca-Cola Company
Andrae Kirkland, Lead Tech Program Manager at Nike
Andrew Hayden, Sr. Product Marketing Manager at Precisely, led the panel discussion which covered various benefits, challenges, and approaches to process automation.
Watch the full webinar to hear all of the valuable insights and takeaways, and read on below for a few of the great highlights from the conversation.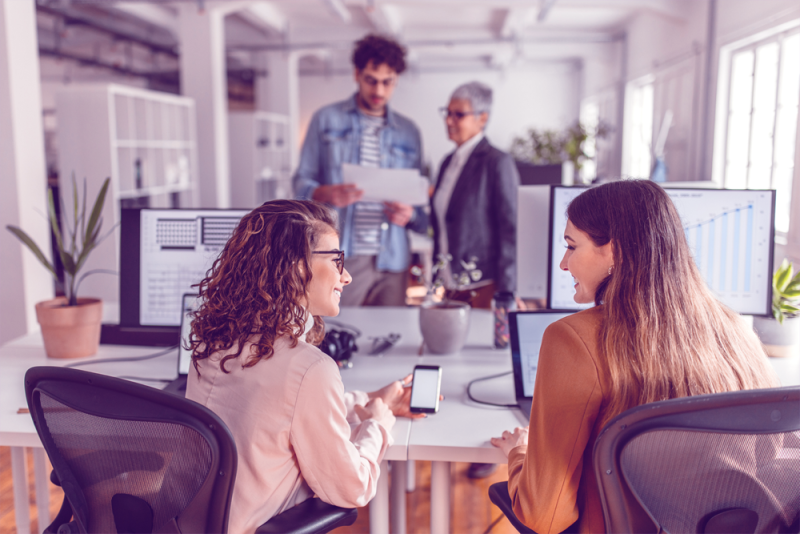 How do you use automation to address the three key needs of speed, agility, and data integrity?
"Across my career using automation, it's been to optimize business processes," says Andrae Kirkland of Nike. "How can we drive organizational change and organizational value, as well as consumer value through technology?"
In an age where data is the currency of digital transformation, and quality is paramount, you need to determine what information you have about your customers, internal processes, and KPIs.
"Once you have that information, you can begin to make your more intelligent decisions, your informed decisions, and make them at a much faster rate than you could before, by way of automation," explains Kirkland. "The power and strength of digital transformation automation – that's what really helps us get to the harmonization of business value and customer value or consumer value."
Watch our Webinar
Learn how to improve business results, meet digital transformation goals and gain a competitive edge through the automation of critical SAP processes.
For Jon Atienza of The Coca-Cola Cola Company, automation has played an important role in modernizing processes for a company with a long, rich history and a global reach. Digitizing manual work has paid off in the areas of:
gaining a standardized approach to functions that impact more than 200 countries worldwide. This global synchronization created many efficiencies and value.
redirecting focus to areas that add more value to the business
These insights reinforce the value and benefits of automation, but you may be wondering how to begin at your own organization.
According to Atienza, identifying the processes that are right for digitization comes down to "understanding the process, the ins and outs, and then the pain points," so that you can determine the capabilities to implement until you get to your ideal solution.
Elaborating on those points, Kirkland adds that paying attention to KPIs like net promoter scores and the drivers behind them are important pieces of the puzzle: "Once we have that view of the end-to-end value stream and the metrics tied to each point within that value stream, then we can say, 'okay, this is a problem area.'"
Then, it's about diving in to discover more insights around the "why" of it all, so you can look at technologies that offer the capabilities required to address those root causes or issues.
How do you demonstrate automation's value to those who are resistant?
Change is rarely easy – and new technology investments can be a tough sell. When other stakeholders in the organization are resistant, a proof of concept is key to demonstrate how it will pay off in terms of ROI for the business and your customers.
Kirkland has found success in using simple proofs of concept to run small pilot programs that provide scientifically significant value and metrics. Those metrics can then be packaged together to provide more context around the targeted pain point, and the results of attempted solutions up to that point.
Then, says Kirkland, it's time to get buy-in: "Now, what are the next steps where we could go with this if we scale it? If we dedicate resources? If we were to actually implement this into a sustainable solution for the organization? So that's the process that I've used to give folks reasons to believe and get that buy-in."
Building on those points, Atienza states that "really getting into the heart of where the concerns are" from stakeholders is another essential piece of the process, which can help you further tailor and strengthen the findings from your proof of concept and pilot.
Do you have citizen developer initiatives at your organization?
Citizen developers are those within the business who can use a no-code platform to develop and implement solutions.
The idea of citizen development is an important one for automation initiatives, particularly as more organizations seek to take on hyperautomation to deploy as much automation as possible, as fast as possible.
"We encourage citizen development because we know that we want to scale up the automation … the transformation is massive," says Atienza. He adds that an automation approach focuses on enabling personas at every level of the spectrum to automate in the most effective way for their own workloads, processes, and use cases.
But for all the efficiencies and benefits that citizen development can bring, the transformation and changes will need to be well controlled and monitored once the scope areas move from personal to enterprise level. And that's where the automation strategy spectrum becomes even more important.
To prevent shadow development, there are some straightforward but fundamental questions to answer, according to Kirkland: "Who is this impacting? Whose issues? Who is using it? And how does this integrate within our day-to-day operation?"
Enterprise controls also need to be taken into consideration. "There's a point where a user may start delving into an enterprise process. At that point, maybe you start being more rigorous in your documentation … your access approvals … on knowledge capture," says Atienza. "There's a certain set of things that have to be done correctly, so that you don't have a big impact in the business when a change happens."
What role could artificial intelligence (AI) and machine learning (ML) play in the future of automation?
Ultimately, the consensus among the panelists with regard to generative AI is: proceed with caution. Despite the meteoric rise of tools like Chat GPT and Google Bard, many of these technologies are still in their early stages and could pose risks to organizations that seek to use them for use cases on a greater strategic scale. There's clear potential, but panelists agree that there's still a need for more proof points and education.
Then, there's predictive AI. Nike's Kirkland explains that while predictive AI and ML have been part of business operations for some time now, the demand and need for these capabilities will only continue to grow.
This demand is due in part to organizations having a greater understanding of how critical data quality is to digital transformation – after all, the outputs of any AI/ML initiative are only as strong as the data that's feeding them. When data with quality and integrity fuels AI/ML models, businesses can achieve top objectives, like "Better forecasting models, better decision-making, better heuristic analysis," says Kirkland.
For Atienza, it's only a matter of time before we discover even more of the potential transformative impacts of AI. He explains, "If you think about automation as linear … well, there are things that I can only automate with certain tools that I have right now. But AI will probably open more doors, doors that have not even been identified."
Digital transformation awaits
After reading this recap and watching the full discussion, are you feeling inspired for your own automation journey? How could your organization benefit from process automation?
Wherever you may be on the road to digital transformation, it's important to recognize that the needs for agility, speed, and improved data integrity and quality also emphasize the relationship that exists between your business processes and the data they create and manage.
Let's say you have a process that's creating bad data. Attempting to optimize and automate that process for speed and agility alone can simply end up amplifying those data quality issues. The associated data needs to be taken into consideration.
Similarly, if you only focus on correcting data already in your databases and systems without looking at the processes that are creating and managing that data, then you'll forever be correcting bad data.
The key to success is to adopt automation tools and platforms that give equal weight to both the processes you want to automate and the data that is going to be created and/or managed by said process. This effectively multiplies the benefits of your automation initiative and drives greater business success and transformation – all because you're addressing the interdependence of processes and data.
For even more insights, be sure to watch our webinar Leveraging Automation to Meet Today's Key Business Needs and discover how Precisely helps companies like Nike and Coca-Cola achieve their digital transformation goals through automation.