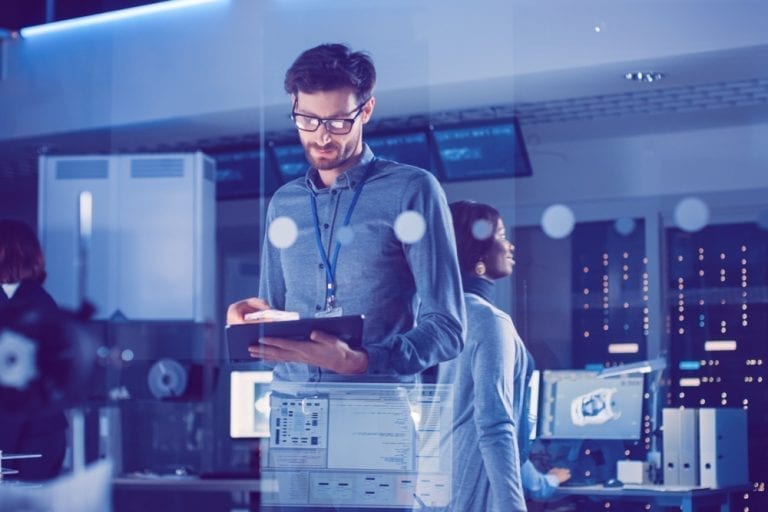 Service Mapping with Ironstream and Service Now: Q&A with Ian Hartley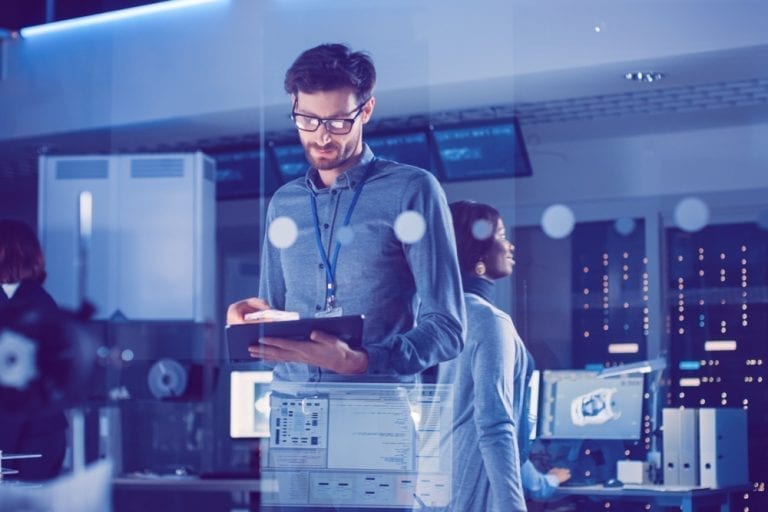 Today's consumers have come to expect information systems to be fully operational 24×7.  Whether it's e-commerce, online banking, or an airline reservation system, if systems are down even briefly, it can often result in lost revenue, and it invariably reflects poorly on your product and your brand. In this age of social media and real-time information flows, news of such failures travels fast.  Continuous access to services is a baseline expectation for most customers, and those who experience downtime or slow response times will frequently take their business elsewhere.
As technology systems have grown in complexity and importance, IT Service Management (ITSM) is playing an increasingly vital role in ensuring system performance and high availability. The world has moved away from siloed applications and systems, toward a highly interoperable collection of web services, mobile devices, standalone applications, and legacy systems.
ServiceNow has become the ITSM platform of choice for many enterprises, providing clear visibility to an organization's entire IT landscape and automating many of the tasks associated with monitoring and managing IT systems. For companies running IBM mainframes and IBM i systems, there is a piece missing from the ITSM puzzle as connecting these systems in ServiceNow is often a difficult and labor-intensive task.
Discovery: Incorporating traditional IBM systems into ServiceNow
ServiceNow's automated discovery process provides a foundation upon which companies can begin to build effective IT monitoring and management. Organizations that rely on a manual discovery process know quite well that the job of cataloging IT configuration items is never really done. Many companies maintain that kind of information in spreadsheets, and it is often out of date as soon as it has been collected. One observer has likened this manual process to painting a large suspension bridge; by the time you finally get to the end of the job, the far end of the bridge has started peeling and rusting again.
Automated discovery solves that problem, creating and maintaining an accurate and up-to-date Configuration Management Database (CMDB). If IBM systems are not included in that discovery, though, then the picture is incomplete. That, in turn, can lead to service slowdowns, troubleshooting delays, and system downtime.
For years, Precisely Ironstream has provided a critical link between IBM mainframes and external systems. For today's businesses leveraging ServiceNow for ITSM, Ironstream completes the picture, providing a complete view of your IT environment by making traditional mainframe systems fully visible and available within the ServiceNow CMDB.
Read our eBook
Learn how you can gain a unified view of your entire IT landscape without the complexity, time, and risk of manual processes.
Event Management: Adding agility and automation
Effective ITSM also makes it possible to automate many of the tasks that previously might have required human intervention. Ironstream extends ServiceNow's automation capabilities by monitoring the flow of information between IBM systems and other parts of your IT landscape. ServiceNow Event Management incorporates artificial intelligence and machine learning techniques to sift through large numbers of events and determine which ones require attention. If problems or delays are experienced during the message handling process, Ironstream and ServiceNow can detect that in real time and initiate attempts to solve the problem through automation.
Automated Event Management enables many issues to be resolved without human intervention.  That translates to cost savings and efficient use of IT staff time. By helping to address issues before they can turn into much bigger problems, Ironstream's integration to ServiceNow Event Management helps to ensure IT systems are running smoothly at all times.
Service Mapping: Understanding what is important
Ironstream for ServiceNow takes ITSM one step further with Service Mapping, which identifies the configuration items that are most critical. Ironstream can achieve this through automation, using real-time analysis and constantly updating its map of your IT landscape. Service Mapping gives IT operations clear visibility as to what is most important. It helps managers to understand the potential ramifications of issues as soon as they arise.
To understand how this works with Ironstream and ServiceNow, consider this analogy: If we were seeking to understand the transportation assets of a large city such as New York, we might begin by laying out a map of subway stations, bus terminals, airports, and commuter rail lines. In an IT landscape, we might call each of those locations a "configuration item."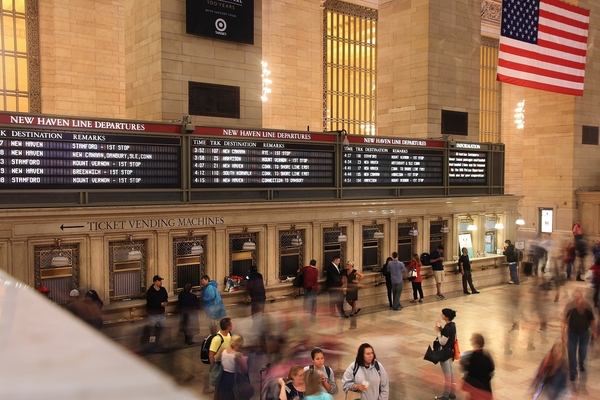 By itself, that information has considerable value, but when we begin to examine the relationships between those configuration items, we can quickly identify the ones which carry greater significance. That has even greater value.
Looking at our transportation map of New York City, for example, we might notice that the Grand Central Terminal connects to five different subway lines, nine bus routes, and the metro-north and Long Island Railroad commuter trains. We might also see that the station has shuttles to all three of New York's major airports, as well as a large taxi stand. Suddenly it has become abundantly clear that this particular configuration item (Grand Central Terminal) is very important.
In the same way, Ironstream and ServiceNow can analyze configuration items to better understand their relative importance. If one of the printers connected to an IBM mainframe is down, for example, it is unlikely to cause any major problems. If a transaction processing database is having problems, though, any potential system issue could have significant ramifications, including lost revenue and damage to the company's reputation.
With Ironstream, IT managers can finally unlock their traditional IBM mainframe and IBM i systems and make them fully visible and available within ServiceNow.  Ironstream's Event Management integration and Service Mapping capabilities enable managers to spot problems early and resolve them quickly, before they turn into major crises. Without Ironstream, IBM systems become a blind spot for enterprises running ServiceNow as their ITSM platform.
Ironstream for ServiceNow is the only Built on Now certified solution to seamlessly integrate these critical IBM systems into the ServiceNow platform.
To learn how you can gain a unified view of your entire IT landscape without the complexity, time, and risk of manual processes, read our eBook: Leverage the Power of ServiceNow for Mainframe and IBM i