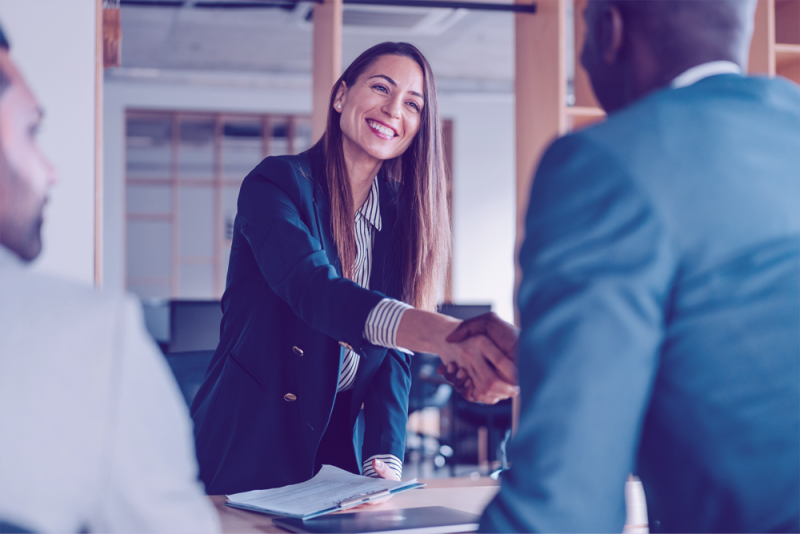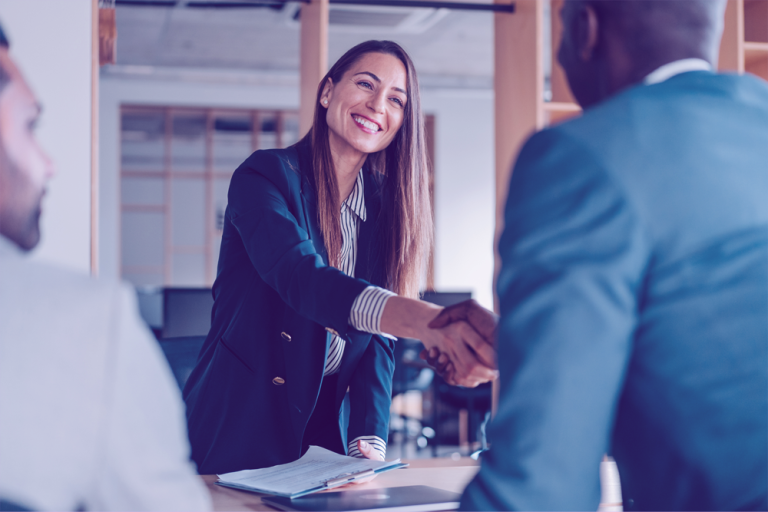 Let's Talk Real Estate Data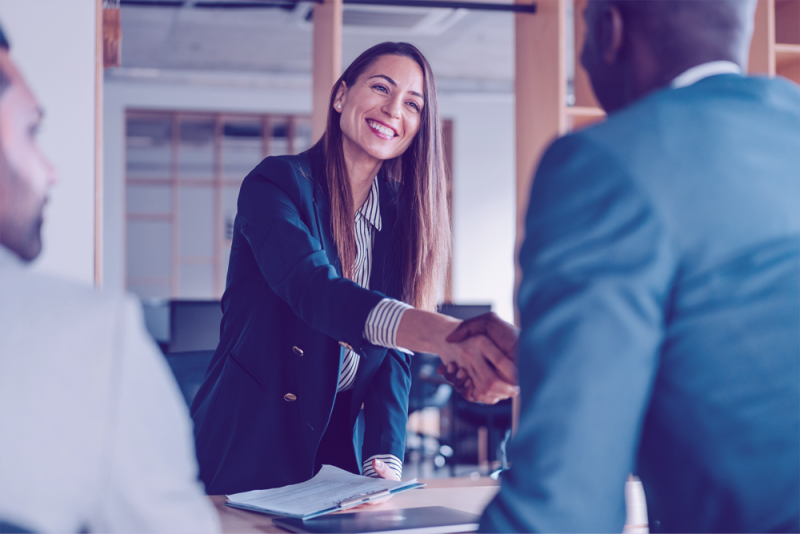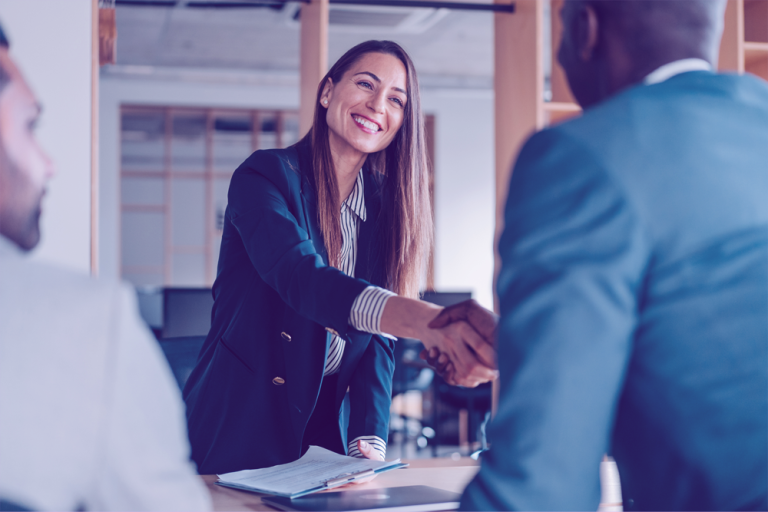 The real estate industry has experienced massive innovation and transformation over the past two decades, most of which has been driven by the internet and associated communications technologies. Today, data is the great driver of innovation, but to be successful, you need real estate data you can fully trust.
Historically, many companies have relied on in-house proprietary real estate data to help them reach the right customers, make better business decisions, and drive superior customer experiences. Artificial intelligence, machine learning, and data analytics have proven to be powerful drivers of competitive advantage, compelling business leaders to look beyond their own four walls to find sources of trusted information to drive differentiation and innovation.

Data Plays a Critical Role in Today's Innovation Economy
According to analyst firm IDC, 83% of CEOs want their organizations to be more data-driven. Companies are investing heavily in digital transformation, with total expenditures expected to reach $6.8 trillion globally by 2023. Forbes has noted that over two-thirds of fortune 1000 businesses have created a position of Chief Data Officer (CDO) – a sixfold increase over the past ten years.
Given the critical role that data plays in today's innovation economy, data integrity is coming into clear focus. The success or failure of many promising initiatives hinges on the trustworthiness of the data feeding those programs. To drive the best possible business results, companies must eliminate silos by integrating data from across the enterprise, modernizing their infrastructures for the cloud, and automating business processes. They must have data-centric processes that ensure accuracy and consistency, guided by an overarching data governance framework. They need geospatial context and data enrichment to extend the value of their internal corporate data and create seamless, personalized on-the-channel experiences on any medium, at any time.
That's how Precisely defines data integrity. Data integrity is not just about accuracy and consistency – although those are elements of data quality, and are clearly important. Data integrity, broadly speaking, describes a much more comprehensive framework of factors that establish the trustworthiness of data and its ability to serve strategic and tactical business goals by generating value.
Read our eBook
Learn how to deploy a data governance strategy that builds employee engagement to minimize risk, increase business insight, and improve operations.
Context Supports Better, Faster Decision-Making
For the real estate industry and for the many PropTech companies that serve it, geospatial context is especially critical. Kit Edwards, former Director of Data Analytics at Keller Williams, expressed that point perfectly when he said "It was clear from the onset that relying only upon in-house generated, proprietary data would severely limit what could be delivered."
Deeper engagement with customers often rests upon a company's ability to serve up rich, detailed information, not only about properties themselves, but also the communities in which they exist. Want to know about local education options, nearby amenities such as restaurants and coffee shops, or proximity to public transportation? Demographics can also be important as well; young families are frequently attracted to neighborhoods where other young families already live, for example.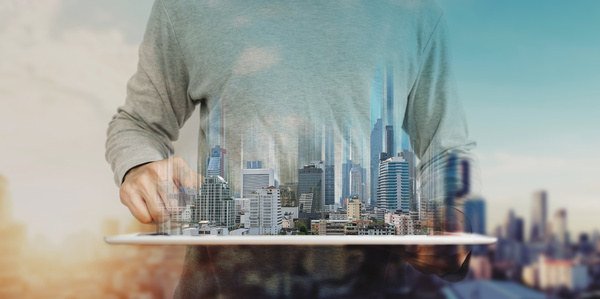 Realtors are using this kind of information to deliver value-added content that attracts buyers, offers extended self-service capabilities, and enhances the overall value they can offer to these clients. By understanding the needs of each buyer persona, realtors can more effectively target messages to various groups such as growing families, young professionals, or retirees.
For real estate investors, real estate data provides a critical edge over the competition. Innovative buyers are often the first to identify up-and-coming neighborhoods, spotting opportunities for investments that others might miss. Negative factors such as steadily increasing crime rates, in contrast, can provide early signals to investors that it may be time to sell.
A Rich Tapestry of Location Data Provides Better Insights
Not all location-based real estate data is created equal, however. Accurate geocoding, for example, is especially important in certain scenarios. It's not uncommon for address resolution to fall short of the necessary precision, for instance, in the case of densely packed housing or condominium complexes.
Adding street-level data, points of interest, or accurate boundaries creates further complexity. Subsequently linking location to demographic data, crime statistics, and administrative information becomes even more difficult for anyone who is struggling to normalize, unify, and analyze complex data sets from a multitude of different sources.
Precisely offers a robust data portfolio for depth and breadth of insights, linking every individual address to over 9,000 different data points using a single, globally unique identifier for each location, which we call the Precisely ID. For any given address, this provides accurate details about the type of construction; property tax rates; ownership history; natural hazards such as wildfire, floods, and earthquakes; and more.
Leading Innovators Use Precisely to Gain a Competitive Edge
Realtors Property Resource (RPR) offers a range of value-added services for realtors, brokerages, investors, insurers, and appraisers. As a leader in the industry, RPR works with some of the most comprehensive data sets available anywhere.
When RPR wanted to step up the accuracy of its property database, the company tested it using Precisely's highly accurate geocoding capabilities. The result was an immediate 25% increase in address match rates, with greater positional precision than the company had experienced previously. RPR uses a range of Precisely location-based variables to enrich and extend the information it provides to its clients throughout North America.
When Keller Williams (KW) wanted to increase the accuracy and richness of the information of the online property search capabilities it offered to its customers, the company turned to Precisely. That led to the successful rollout of a new Internet-native platform with markedly improved capabilities, in just months. By offering consistently accurate and complete information, KW has extended its reputation as a brand innovator in the real estate industry.
Xome has also built its success around a data-driven approach fueled by Precisely. The company offers a one-stop shop for buyers and sellers, matching its clients with home financing and brokerage services. Precisely was able to help Xome save money by reducing its dependence on internal data centers, while improving address accuracy which directly led to more business deals for the company.
As the global leader in data integrity and location intelligence, Precisely offers a range of services and products to support data integrity, leading to a competitive advantage.
Read our eBook Getting Started with Data Governance for the PropTech Space and learn how to deploy a data governance strategy that builds employee engagement to minimize risk, increase business insight, and improve operations.