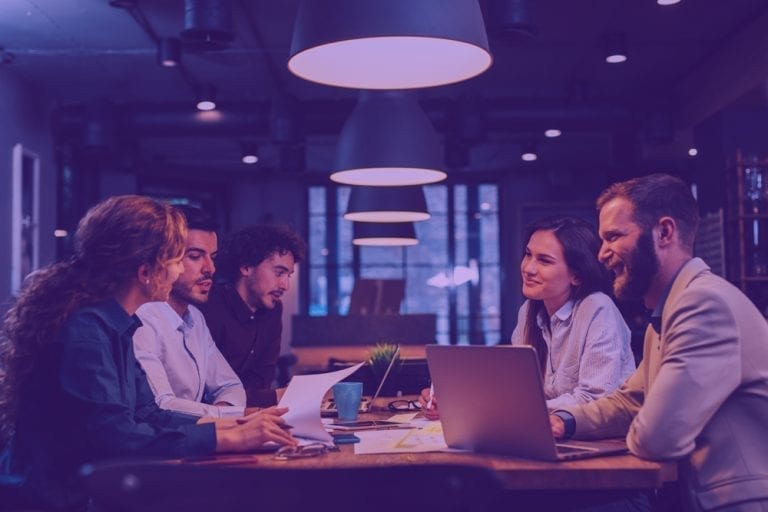 Good Data Management=Happy Customers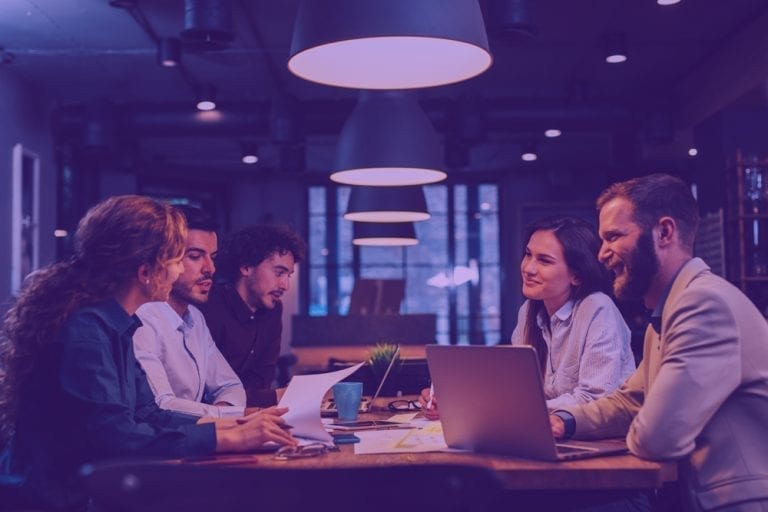 Effective data management is more important than ever before, but it is also more difficult today than in the past. The volume of data that companies have to work with is increasing as cloud computing, mobile devices, the Internet of things (IoT), and other technologies grow and evolve. To complicate matters, much of the data that is critical to an organization may reside in external systems. Finally, data privacy and data sovereignty regulations are increasing in scope, as security concerns are greater than ever.
The combination of all these trends leads us to a clear conclusion: organizations that fail to make a priority of data management could experience a number of difficulties as a result. Those challenges will only increase as these trends toward higher data volumes, diverse technology landscapes, and privacy/security concerns continue.
Unfortunately, many business leaders still see data management as an IT issue. Yes, it generally happens behind the scenes, and it involves business processes that must be routinely executed in the background. However, data management is very much a strategic endeavor, and it has real-world implications on vitally important metrics such as customer satisfaction. Let's look at a few of the ways in which effective data management can make the difference between happy customers and lost sales.
Customer confidence
It seems that every week or two, the headlines provide news about yet another data breach at a large company. Nobody wants the negative attention that such events bring, and high-level executives sometimes suffer serious consequences from the fallout. At a time when customer loyalty is critically important, companies cannot afford the loss of confidence that security breaches engender.
At the same time, governments have turned up the heat on data security and privacy regulations. The European Union's General Data Protection Regulation (GDPR) is perhaps the best-known example of this, but it is certainly not the only one. In the US, multiple individual states have passed data privacy and security legislation. Numerous countries have introduced similar measures, as well as data sovereignty laws that govern where certain data can be stored and accessed.
When companies are found to be out of compliance with any of these regulations, negative publicity can undermine customer confidence and reflect badly on the brand.
White paper
Retailers are increasingly turning to data and analytics to make better business decisions and guide customer marketing initiatives. This white paper discusses how data can be used to better reach customers and compete more effectively across channels. Download the white paper today.
Know your customer
There are many other ways, however, in which lax data management practices can lead to poor customer satisfaction and lost sales. Big data, along with powerful analytics, promises to provide a better understanding of customer preferences, lifestyle habits, and buying behavior. If successful businesses are built by understanding what people want and providing it to them in exchange for their hard-earned money, then understanding customers (and potential customers) should be a top priority in virtually every enterprise.
In the old days, understanding the customer meant doing surveys, running focus groups, and analyzing historic sales. To be sure, there was always some data analysis involved, but it was a simpler proposition than it is today, if only because so much less data was available.
Today, artificial intelligence (AI) and machine learning are making it easier to analyze huge volumes of data. Social media, web analytics, and mobile devices provide you with a far deeper and more nuanced view of your customers. By enriching existing information about your customers with external data sources such as geospatial information (traffic, movement, boundaries, etc.), you can understand a target group of customers on a level that was unthinkable just a few years ago.
Big data requires accurate inputs, however. As the old saying goes: "garbage in, garbage out." Given today's high volumes of information, and the power of AI and machine learning to analyze all that data, it is more difficult to identify anomalies if they are not proactively addressed first as part of a larger data management initiative. To understand what customers want, and to deliver that product or service to the right place at the right price, companies must get data management right.
Lost opportunities
Over the past two decades, personalization has emerged as a critical component in creating a positive customer experience. Amazon built its business around the simple idea that you can sell more products to a customer if you show them the things that they probably want to buy. Numerous other companies followed Amazon's lead, and today personalization has come to be expected by a majority of consumers. According to Salesforce.com, 51 percent of consumers expect that companies "will anticipate their needs and make relevant suggestions before they make contact."
Personalization is not easy, though. It requires a very deliberate and careful approach to assembling the right data points, developing a personalized profile for each customer, and creating a path for constant improvement and refinement. Throughout all of this, data quality remains critically important.
Companies that get personalization right stand to benefit enormously. According to an article in Harvard Business Review written by a team of three McKinsey and Company experts, "personalization can deliver five to eight times the ROI on marketing spend, and can lift sales by 10 percent or more."
The HBR article goes on to make a very important point about the nature of data management, especially as it relates to personalization: "Data and analytics are the backbones of personalization at scale, but an IT-only project won't work. Senior leadership commitment and cross-functional involvement are required…"
This is perhaps the central theme of the case for effective data management. More than ever before, corporate data is a strategic asset. When it is enriched with data from reliable external sources, it gains even more value. In the coming years, as the volume of data increases and the adoption of innovative new technologies grows, a strong competency in data management will become more and more of a competitive differentiator. Companies that view data management as a backroom IT function will fall behind.
Precisely is the global leader in data integrity, providing accuracy and consistency in data for 12,000 customers in more than 100 countries, including 90 percent of the Forturn 100. Precisely's data integration, data quality, location intelligence, and data enrichment products power better business decisions to create better outcomes.
Read "Data-Driven Retail: Extracting Value from Customer Data" to learn more.