SAP Journal Entries
Journal entry processes are often the bane of accounting and finance departments. Combining complexity, business critical financial data and multi-level approval processes with the time crunch of period end close, manual SAP journal entry processes have become unsustainable. To meet these challenges, you need a journal entry automation solution that delivers speed, flexibility and compliance while improving governance and reducing the risk of audit failure.

Journal entry automation that fits your business
With our SAP automation platforms, you can create automation solutions, you can choose to deploy desktop automation to speed up day-to-day postings, or process automation to manage massive numbers of journal entries through complex review and approval processes. All while your teams continue to work in Microsoft Excel.
Our automation platforms are designed to enable business teams to develop and manage their own automation scripts – reducing the reliance on IT – and using Excel as the tool for managing your SAP data often eliminates the need to train teams on the SAP GUI or other new tools and processes.
"What were once dreaded and laborious journal entries, are now user-friendly and easy to organize … We have saved so much time that we consider Precisely Automate worth the cost just for the journal entry input."
Assistant Controller
Global Oil & Gas Company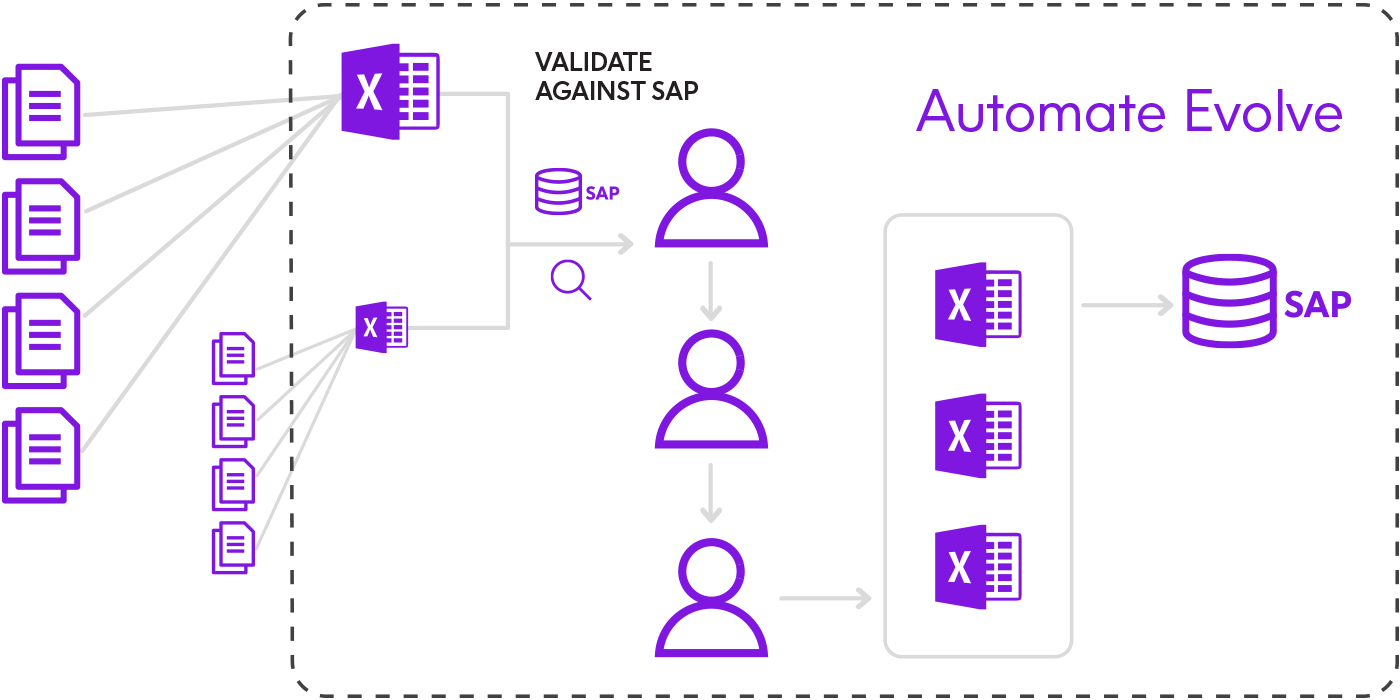 Process automation
Consolidate a massive number of journal entries using Excel and validate against SAP
Multi-level review and approval workflow is centrally managed and tracked
Approved files are automatically queued for auto-posting to SAP
Using Automate Evolve's process automation for managing your journal entries through tight period end closing delivers multiple benefits for your finance and accounting teams including:
Teams continue to work in Excel increasing productivity
Flexible, contingent review and approval workflows scale adapt as your business needs change
Eliminating manual SAP data entry increases data quality and speeds up journal entry processes
Start automating your journal entries today to gain back valuable time, and watch productivity soar.
Enterprise Journal Entry
See how to use Automate Evolve to create, route and post journal entries to SAP using Excel.