Infographic
Why The Right PIM is More Critical Now Than Ever
How we sell products has changed forever and will continue to change in ways we haven't yet imagined. See why product information management (PIM) is key to successfully adapting to this new normal.
The pandemic changed everything
COVID-19 has made it clear: Digitize everything, and think digital-first whether you're selling to consumers or business buyers.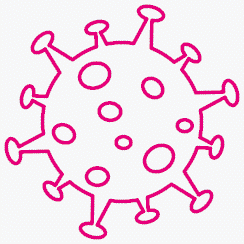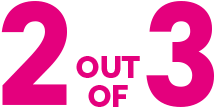 consumers plan to continue online shopping after the pandemic.

Staying home and going digital
The global pandemic triggered a dramatic increase in e-Commerce traffic worldwide,
accelerating a long-established trend.
In a matter of 90 days, we have vaulted forward ten years in consumer and business digital adoption.


Digital acceleration
Following 2020, consumers intend to use more digital touchpoints:

34%US
31%EMEA
Purchase more non-grocercy products online
21%US
25%EMEA
Connect digitally with brands more frequently
of all 5-year global market growth is estimated to come from e-Commerce.

40%
of consumers switched to new brands or retailers.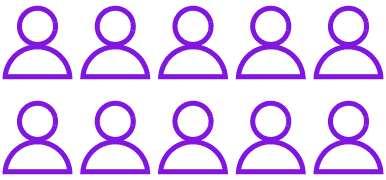 Wavering loyalty
Amid the disruption, consumer loyalty wavered. In such an uncertain environment, delivering great experiences before, during, and after purchasing is more important than ever.
What's most important to online shoppers
Widespread adoption of digital and contactless shopping has recalibrated expectations for e-Commerce. An increased emphasis on making products easy to find, visually appealing, and clearly defined leads the way.

37
%
Works fast/loads quickly
35
%
Clear images and descriptions
It's not just B2C
B2B companies are not immune to this digital disruption.
The COVID-19 factor
COVID has disrupted the norms and trends of B2B and B2C commerce and amplified the importance of diversification of business models and digital revenue streams.

of B2B decision makers report an increase in e-Commerce sales since COVID-19.


2023 B2B e-Commerce forecast:
US forecast
Buyers aren't willing to accept less from their professional experience as B2B purchasers than they are accustomed to getting from their personal experience as consumers.

Keys to remaining competitive
Companies must embrace three key imperatives to compete and thrive in this new world—all of which rely on PIM. Delivering high-quality product information and outstanding service across your digital and physical customer touch points is critical to each of these business initiatives. And that's exactly what PIM can do for you.
Go all in on omnichannel
A critical component for delivering a great omnichannel experience is being able to deliver hyper-local and personalized experiences—both in store and online.
Power DTC & new business models
DTC (direct-to-consumer) enables companies to build a direct relationship with customers and collect important data about their interactions. It also creates opportunities for new strategies centered around the bundling/unbundling of products, package sizes, pricing, and subscription-based models.
Expand your e-Commerce presence
By 2022, organizations employing multiple digital commerce go-to-market approaches will outperform non-commerce peers by 30%.
Additional business benefits
In addition to powering tailored omnichannel experiences, embracing new business models, and scaling digital capabilities, the right PIM platform can help your company:
Get to market faster
Be more agile
Scale up catalogs
Increase conversion & AOV
Improve CX & drive loyalty
Make better business decisions
Drive opreational efficiences
Reach new markets
Ready to get started with PIM?
Precisely EnterWorks aggregates and manages product content across all business applications to create seamless and differentiated experiences that drive your business.