Customer Story
Carhartt Finds the Perfect Fit for SAP Implementation with Precisely Automate
Carhartt is a global manufacturer of workwear that's built to last. A trusted brand with a robust and loyal customer-base since its founding in 1889, the company prides itself on protecting hard-working people across various industries.
For Carhartt's Master Data team, working in the AS400 system and manually entering their materials had previously been manageable – but when the time came to move their Material Master into SAP, it quickly became clear that they'd need to call in some reinforcements.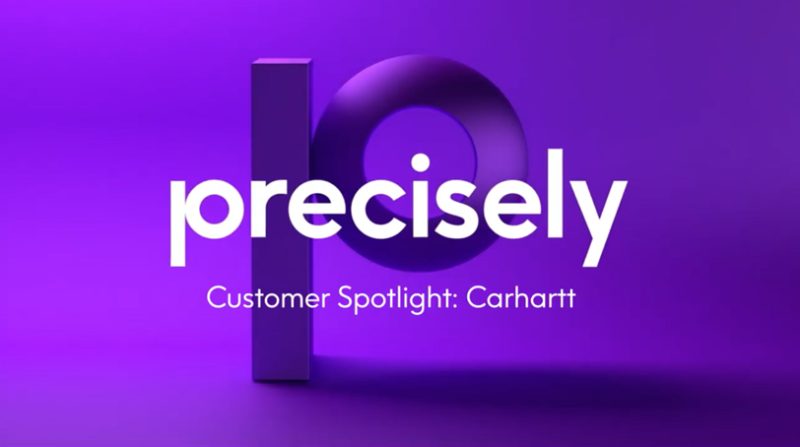 After more than a century of manufacturing products for hard-working people, the company needed a product that would work hard for them – and that's where Precisely Automate was able to step in.
In tandem with training sessions and Q&A calls with Precisely support staff, the Master Data team was empowered to dive into the program themselves first, to complete the initial SAP implementation and become more familiar with its features.
The benefits could be felt immediately, and the rest of the organization began to see them, too. After the initial Precisely Automate integration, the Master Data crew brought in other business teams throughout the company to get additional staff onboarded and processes running.
"It's always been kind of enlightening to people to see how much easier it could be. Users are happy on the business side, and that's really important to me – that people saw a definite improvement in the processes and a cut-down in time," says Jill Edge, Carhartt's Master Data Analyst.
What are some of the other standout benefits? A big one for the Carhartt team was a system of checks and balances that prevent data errors.
Faulty data creates a massive headache once discovered – valuable time is suddenly eaten up by the need to work backwards to clean and audit the data. That's why the team utilized validation tools within the workflow forms, which stop those errors from becoming an issue in the first place.
Those workflows have also led to more efficiency among Carhartt's 5,500 employees worldwide, with convenient automatic email reminders serving to cut out the Master Data team as the middleman.
Says Edge, "Nothing else compared to it, and we were very, very happy with our decision to use Precisely Automate."
Watch the video to learn more about how Precisely Automate streamlined processes to be as dependable and efficient as the Carhartt products themselves.