Precisely Selected as Exclusive Location Data Partner for Horizon Media's Connected Marketing Platform, blu.
The partnership brings rich consumer insights from Precisely PlaceIQ into blu. – enhancing audience discovery, planning, targeting, and attribution for consumer brand clients
Precisely, the global leader in data integrity, today announced that it has been selected by Horizon Media, the largest U.S. media agency according to Ad Age Data Center 2023, as its exclusive movement and location data provider. The partnership means that Precisely PlaceIQ data will be available directly from within blu., Horizon Media's connected marketing platform.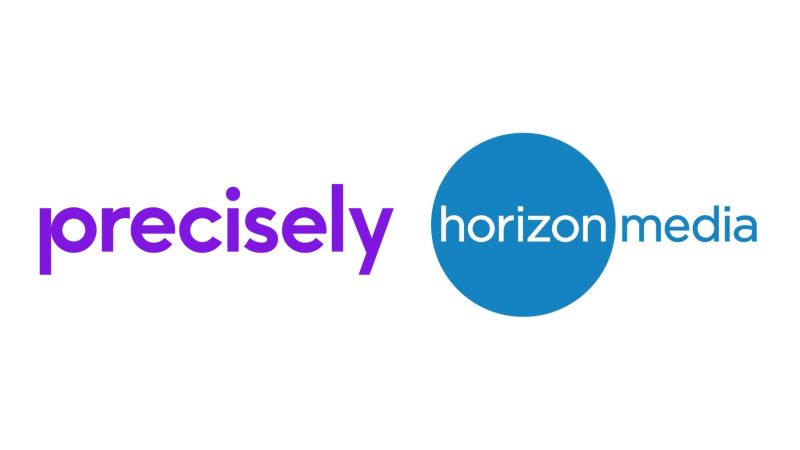 blu. empowers brands to build deeper customer relationships by providing marketing practitioners access to real-world data and timely trends. By integrating Precisely PlaceIQ movement and location data directly within the blu. marketing platform, Horizon clients can connect online and offline activity for a new level of detail on what is driving consumers in the physical world.
The partnership means that Horizon's clients across industries will have the data and analytics to unleash the power of location in their marketing strategies.  For example, consumer packaged goods (CPG) clients can intersect purchase data with visitation data to understand shifting consumer channel preferences. Automotive clients can optimize "in-market" audiences based on where consumer footfall and location data shows dealership visitation trends are strongest.
"This integration enables our agency teams and our brand clients to leverage location data in ways that would otherwise be impossible," said Jean-Marc Papin, SVP Media Technology at Horizon Media. "The granularity of the Precisely PlaceIQ data, coupled with Precisely's expertise in data integrity, allows our clients to build complex and innovative marketing campaigns with confidence."
After an extensive evaluation, Precisely was chosen by Horizon Media to be its only location data partner. The decision acknowledges the data integrity leader's scale, innovation, and experience in location, further underscored through its acquisition of the PlaceIQ business early last year.
"We've worked with Horizon Media for years developing location-based strategies to connect brands with consumers," said Matthew Doherty, VP of Sales – PlaceIQ at Precisely. "What's exciting about this partnership is that in making our data available in blu., we realize a new level of access and usability to enrich not just consumer touchpoints, but consumer-driven business decisions."
Learn more about Precisely PlaceIQ data.
About Precisely
Precisely is a global leader in data integrity, providing 12,000 customers in more than 100 countries, including 99 of the Fortune 100, with accuracy, consistency, and context in their data. Precisely's data integration, data quality, data governance, location intelligence, and data enrichment products enable better business decisions to drive better results. Learn more at www.precisely.com.
About Horizon Media
Horizon Media, Inc, the largest U.S. media agency according to Ad Age Data Center 2023, delivers data-driven business outcomes for some of the most innovative and ambitious brands.  Founded in 1989, headquartered in New York, and with offices in Edmonton, Los Angeles and Toronto, the company employs 2,400 people and has media investments of more than $9.5 billion.  Horizon Media's fundamental belief is that business is personal, which drives its approach to connecting brands with their customers and engaging with its own employees resulting in industry-leading workplace satisfaction levels (Glassdoor).  The company is consistently recognized by independent media outlets for its client excellence and has earned several "Best Workplaces" awards reflecting its commitment to DEI and the life and well-being of everyone at Horizon Media.