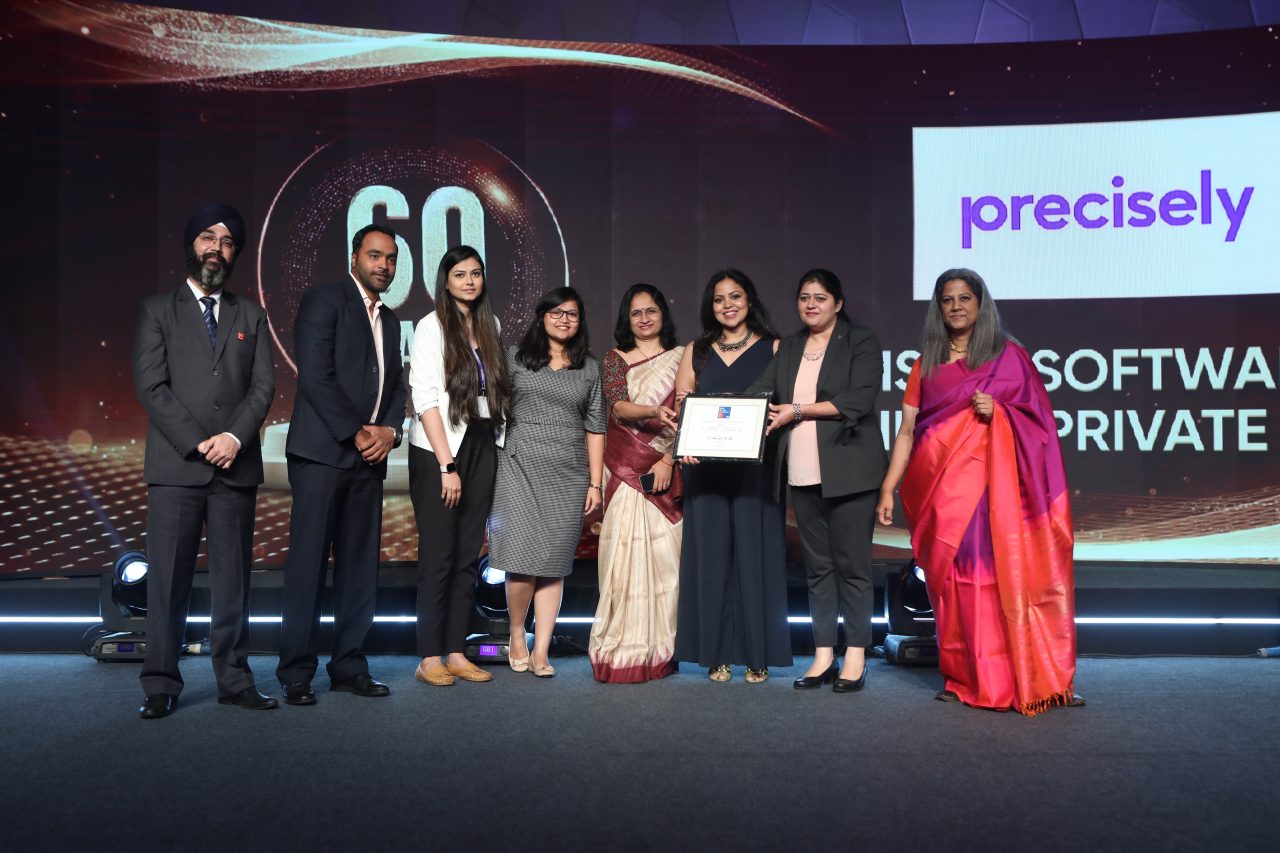 Precisely Recognized by Great Place to Work® among India's Great Mid-size Workplaces 2022
Precisely, the global leader in data integrity, today announced it has been recognized by Great Place to Work® India among India's Great Mid-size Workplaces 2022. The recognition validates the significant investments Precisely has made to become an innovative, inclusive, and career-oriented company that invests in its people and their long-term career growth.
In their review, Great Place to Work® has observed that the Great Mid-size Workplaces have gone above and beyond to create and sustain aspirational organizations. The leadership effectiveness is visible in these workplaces that are fostering a culture of fairness and originality, while offering flexibility to their employees in the current hybrid work environment. Organizations that succeed in establishing high-trust, high-performance cultures, and maximizing human potential by bridging experience gaps will be a Great Place to Work FOR ALLTM in the future.
"We're honored to receive this prestigious recognition as one of India's Great Mid-size Workplaces. Precisely recognizes our India team as an integral part of our company, and it's important to us that our colleagues are proud to be a part of our team," said Lisa Crawford, Chief Human Resource Officer, Precisely. "Over the last few years, we've made significant investments to make Precisely a great place to work. We support every employee to work wherever is best for them, therefore, every individual is remote or hybrid eligible. In India specifically, we offer several programs that develop individuals through mentorship opportunities; leadership training; Tech Ladder Recognition; and free educational training. We even offer career development programs dedicated to growing the careers of women in technology. Our investment in our people is what makes Precisely a Great Mid-size Workplace."
As a global authority on workplace culture, Great Place to Work® has been studying employee experience and people practices across organizations for over three decades. Every year, more than 10,000 organizations from over 60 countries partner with Great Place to Work® Institute for assessment, benchmarking, and planning of actions to strengthen their workplace culture. The rigorous methodology to assess workplace culture identifies India's Great Mid-size Workplaces 2022 as the gold standard globally. These organizations, among other practices, particularly excel both in people practices that they have crafted for their employees and proactively act on the feedback to create a high-trust culture.
In India, the Institute partners with more than 1100+ organizations annually, across 22 industries, to help them build High-Trust, High-Performance Cultures™ designed to deliver sustained business results. Hundreds of leading CxOs from India Inc. are part of the great place community that is committed to the vision of making India a Great Place to Work FOR ALLTM.
The report and the complete list of India's Great Mid-size Workplaces 2022 can be viewed  here.
To learn more about life at Precisely, visit us online at precisely.com/career-and-culture or follow Precisely on Linkedin.
About Precisely
Precisely is the global leader in data integrity, providing accuracy, consistency, and context in data for 12,000 customers in more than 100 countries, including 99 of the Fortune 100. Precisely's data integration, data quality, data governance, location intelligence, and data enrichment products power better business decisions to create better outcomes. Learn more at www.precisely.com.