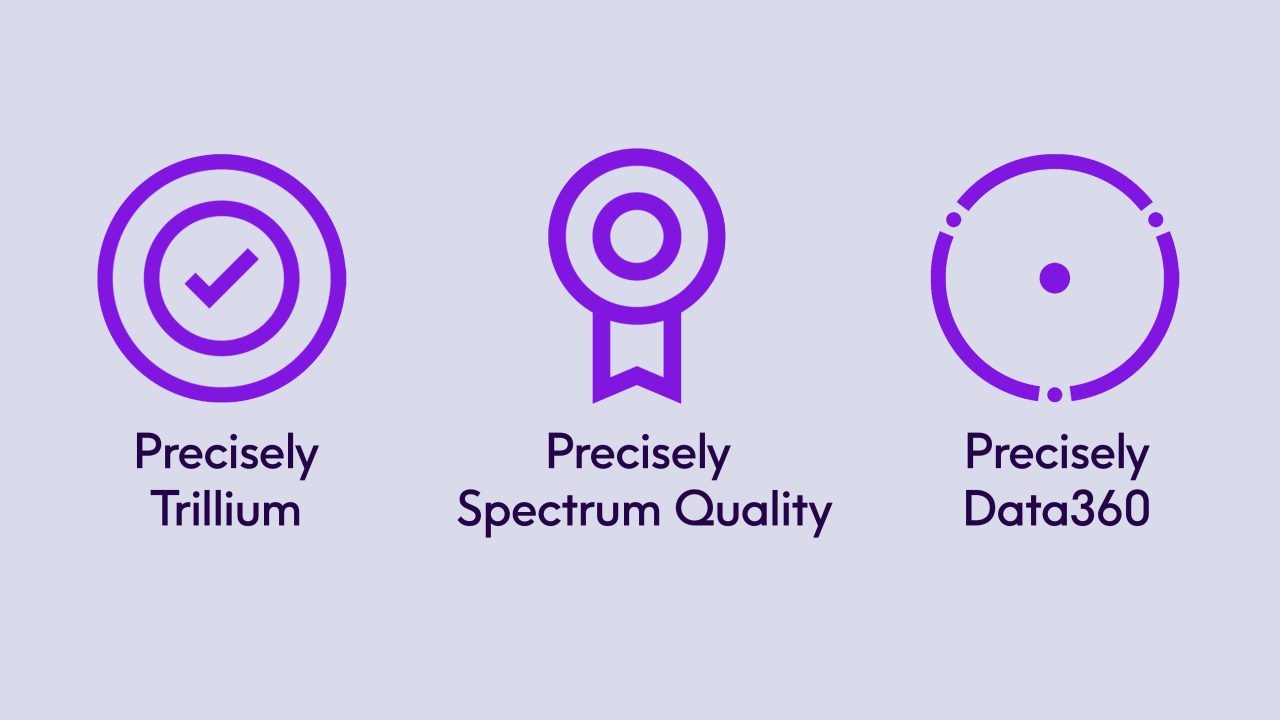 Precisely Advances Leading Data Quality Portfolio, Providing Unparalleled Support to Customers on their Journey to Data Integrity
Latest enhancements in Precisely solutions help to address complex data quality challenges – the number one priority among data leaders in 2023*
Precisely, the global leader in data integrity, today announced a series of innovations to its industry recognized data quality portfolio. The announcement underscores the company's continued commitment to helping organizations on their path to data integrity – empowering data leaders and practitioners to better understand their data and ensure it is accurate, consistent, and contextualized for confident decision-making.
Thousands of customers around the world rely on data quality solutions from Precisely for their best-in-class address validation and enrichment, sophisticated entity matching, financial reconciliation, and enforcement of data quality rules for their business. Integration with other Precisely solutions, including data governance, data observability, data integration, and data enrichment empowers customers to seamlessly address new use cases in their rapidly changing, data-driven world.
With the latest product updates, Precisely has further enhanced capabilities in its well-known solutions, building upon decades of leadership in the data quality market:
Precisely Spectrum Quality – now offers expanded capabilities for editing, visualizing, and interacting with graph data for use cases requiring a single view of critical data. It also supports the latest United States Postal Service (USPS) CASS™ Cycle O, allowing customers to benefit from improved address validation and matching to ensure accurate and efficient delivery of mail, and take advantage of reduced mailing costs. Starting in July, it will also provide the option to integrate Spectrum OnDemand directly with Precisely Property Graph – enabling users to understand the intricate relationships between addresses, parcel boundaries, building footprints and points of interest.
Precisely Trillium – offers improved connectivity with double the number of supported data sources now available for Trillium Quality and Trillium Discovery The updates enhance performance and enable data quality rules to be applied to data originating from sources such as Snowflake, Amazon Redshift, Google BigQuery, and SAP S/4HANA. Starting in July, support will also be available for USPS CASS™ Cycle O.
Precisely Data360 – has been advanced with the option to integrate Data360 DQ+ with Spectrum OnDemand, allowing customers to validate emails and phone numbers, on top of being able to validate and geocode addresses using Spectrum's well-known strengths. Several enhancements have also been made to Data360 Analyze to provide secure and easy access to Microsoft Azure Key Vault, and enable more efficient coding in Python.
These new updates follow the recent announcement of the Precisely Data Integrity Suite's new Data Quality service, which provides complementary benefits for users of Precisely data quality solutions including Spectrum Quality, Trillium Quality, Trillium Discovery, and Data360 DQ+. The new Data Quality service means customers can run data quality processes wherever data lives – including in the cloud. It also empowers them to harness additional value by seamlessly integrating with other Suite services, including Data Integration, Data Governance, Data Observability, and more.
The announcement comes at a time when organizations are under more pressure than ever to execute on increasingly sophisticated data initiatives, requiring access to high levels of accurate, consistent, and contextualized data to achieve successful outcomes. In fact, new research1  from the Center for Business Analytics at Drexel University's LeBow College of Business revealed data quality as the number one challenge for organizations (50%), as well as being the top priority (53%) for data leaders to address in 2023, with 66% of all respondents rating the quality of their organization's data as average, low, or very low.
"Advanced data programs ultimately rely on high-integrity data to achieve successful outcomes, and ensuring that your data is accurate, consistent, and contextualized is a critical step on the path to building that trust," said Emily Washington, SVP – Product Management at Precisely. "We are proud to continue to evolve our unique blend of software, data, and strategic services to meet customers wherever they are on their data integrity journey and help them to stay agile in the dynamic market landscape."
Register for the new data quality webinar series to hear directly from Precisely product experts on how customers can take advantage of these latest updates.
*2023 Data Integrity Trends & Insights Report, Center for Business Analytics at Drexel University's LeBow College of Business in partnership with Precisely – full report coming June 2023
About Precisely
Precisely is the global leader in data integrity, providing accuracy, consistency, and context in data for 12,000 customers in more than 100 countries, including 99 of the Fortune 100. Precisely's data integration, data quality, data governance, location intelligence, and data enrichment products power better business decisions to create better outcomes. Learn more at www.precisely.com.